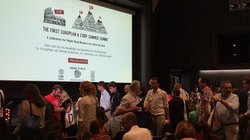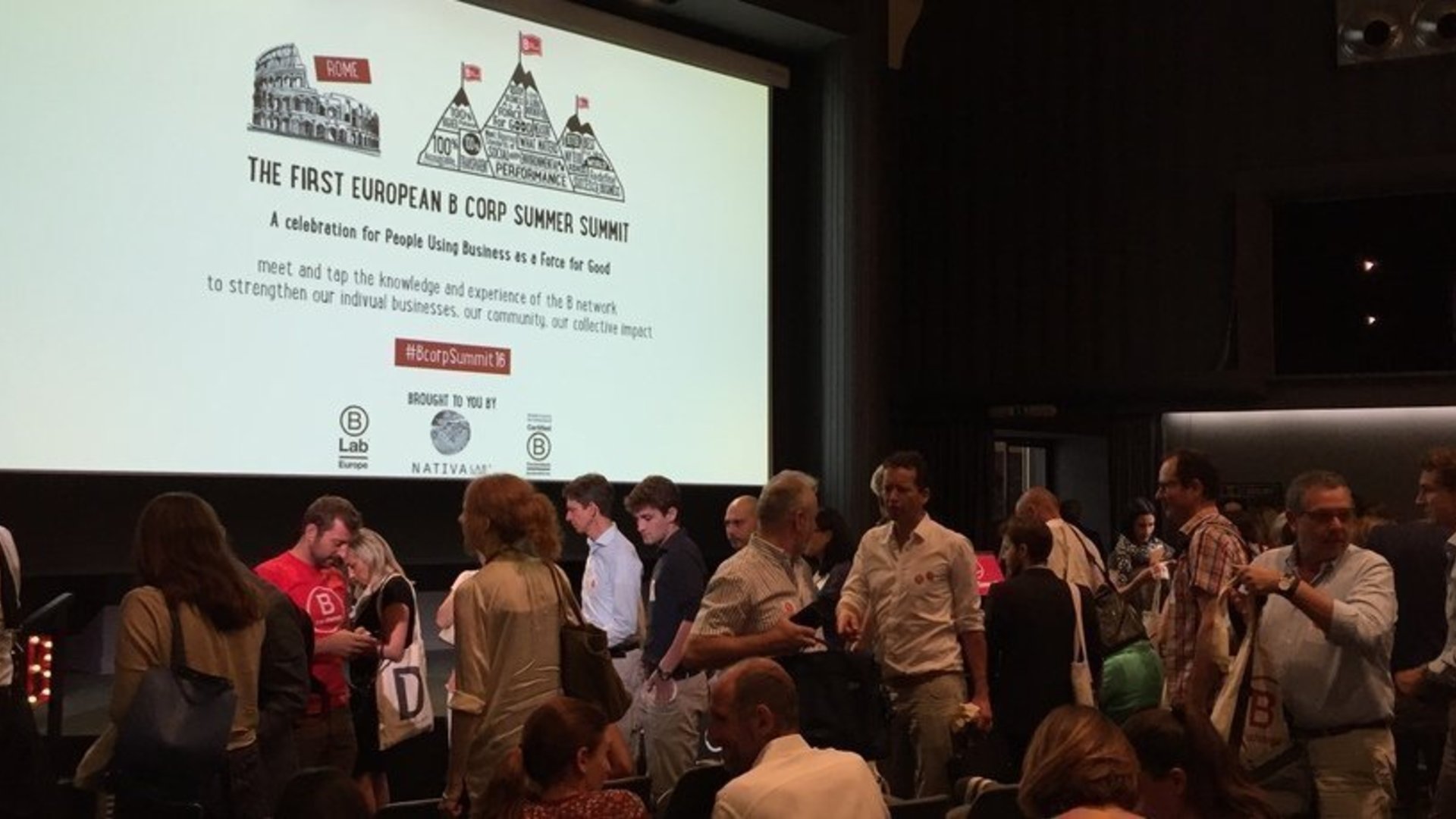 Updates
B Corp Summit 2016: we are the change!
I am writing this blog at Fumicino airport in Rome. Tired but content with the two day European B Corp Summit in Rome where I represented Lendahand, B Corp certified since last April.
Wednesday evening 29th June I met the other European B Corps for the first time. It was a hot day, but now that the temperature had gone down a bit, I was able to enjoy a typical Italian osteria while having an Italian dinner and inspiring company. For example from Nudge and Bonsum.
Constantly high
The official Summit started the next morning. It soon turned out that participants have traveled from all over the world to be here: from Taiwan to Argentina and from Chile to Turkey. We all believe in the power of business to create a better world. Do you know the feeling that sometimes you're shouting in the middle of the desert? Well, here I am surrounded with over 120 people who share the same vision: business as a force for good!
I meet a lot of successful B Corps. This shows that doing good and doing business can go hand-in-hand. I realize that it has been a good choice to become a B Corp. During the event I get more and more inspired by the personal stories and drive of other participants, such as WakaWaka, Dopper and Dutch.
Unlike most other networking events, people are enthusiastic, authentic. Their personalities match with their businesses. I can feel the positive vibe. Or as another B Corp put it: It is like we're all constantly 'high'.
Break-out session with Triodos Bank
Lendahand and Triodos had the privilege to organize one of the break-out discussions with the topic: "B Finance, using Finance as a force for good". Andreas, from German expert in impact investing GEXSI, was the moderator of the discussion. We had prepared the session well and everything goes as planned. The feedback provided by 30 participating B Corps is very positive. For as well Triodos as Lendahand money is about connecting people. There is an obvious chemistry between Triodos and Lendahand; we both have the ambition to change the financial system and to promote positive investing and saving.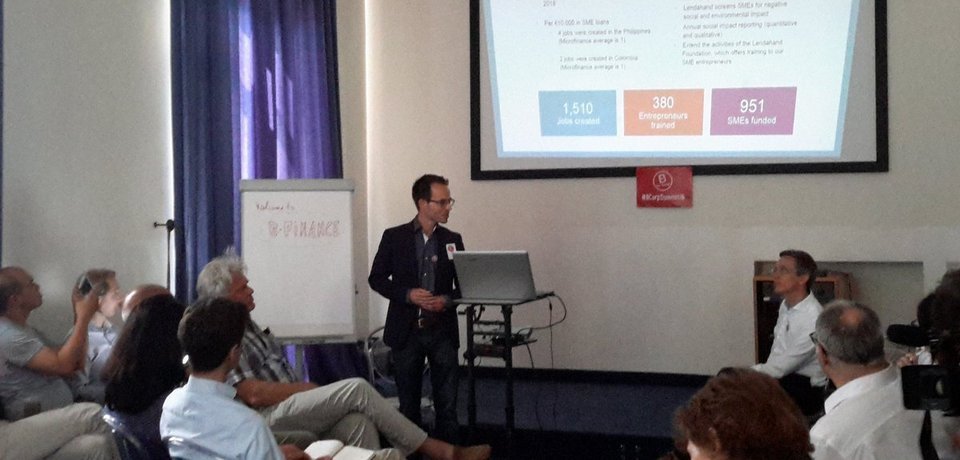 We are the change
B Corp; it feels like one big family. We rather choose to work together than to compete with one another. This is definitely not what I learned during my Business studies. The world has changed. Together we are looking for opportunities to use business to create a better world. That's what makes B Corp unique. We all work hard to prove that business is not necessarily just about maximizing shareholder value. We can use it to deal with urgent matters we collectively face. 
Let's B the change!