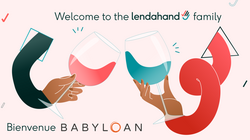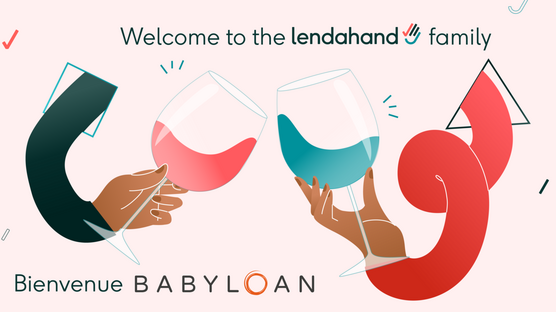 Lendahand has acquired French platform Babyloan
Written by Koen The on 8 June 2022
Today we are pleased to announce that we have acquired the French social impact microcredit crowdfunding platform Babyloan.
Recently, Lendahand received over 5.5 million in funding from the ABN AMRO Sustainable Impact Fund (AA SIF) and two French institutional investors; INCO and NGO Acted. The investment enables Lendahand to further expand to other European countries to reach more crowdfunders. With France as the first new market by acquiring Babyloan. Besides that, the new capital will strengthen Lendahand's position in our target markets to further identify new projects and companies to crowdfund.
Introducing Babyloan
Babyloan was founded in 2008 by French social entrepreneur Arnaud Poissonnier with the mission of helping people in developing countries get access to much-needed financing via microcredit. Since its founding, Babyloan has facilitated over 30 million EUR in financing from its crowd, which has supported more than 50,000 family businesses in 30 different countries.
Unfortunately, the last few years, Babyloan ran into hard times. With a similar business model to that of Kiva, but lacking the millions of dollars in subsidies that Kiva receives, Babyloan's 0% interest rate business model proved not to be sustainable for their product offering.
Last year, facing the fate of closing their business, Babyloan began approaching potential partners for an acquisition of their company.
One of their highest priorities was to find a company that would allow Babyloan lenders to continue to support companies they believe in, as well as someone who could continue to service their past projects and repayments.
With our existing robust crowdfunding platform in addition to our mission and commitment to social impact, Babyloan saw Lendahand as the ideal partner from the very beginning. And now after months of hard work on both sides, we are happy to announce our official acquisition of Babyloan.
What changes for you?
Nothing will change for existing Lendahand investors with this acquisition, but If your native language happens to be French, you're in luck! Starting this week we will have a new French version of our website, in addition to the existing options of Dutch and English.
Special thanks
We want to say a special thank you to the Babyloan crowd and French NGO Acted. The crowd of Babyloan helped crowdfund a campaign for Babyloan to pay down a portion of their debt, and Acted has provided a significant amount of capital to make this deal possible for us.
Questions
Do you have any questions about this announcement? Please feel free to reach out to us at info@lendahand.com and we'll be happy to answer any questions you may have.
All the best,
The Lendahand Team