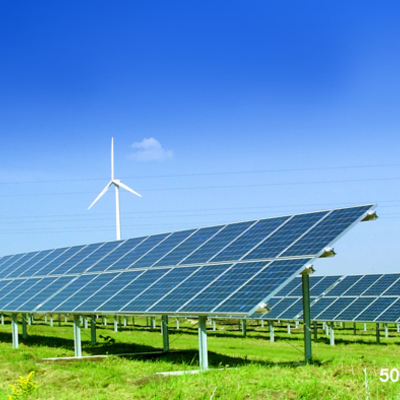 Philippines
WEnergy Global
Direct investment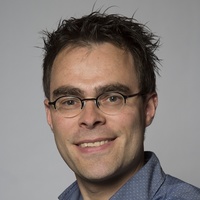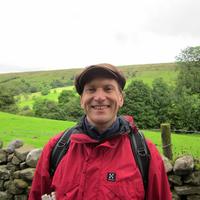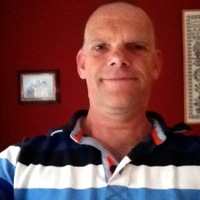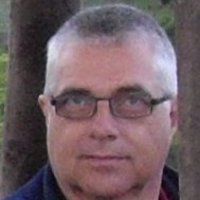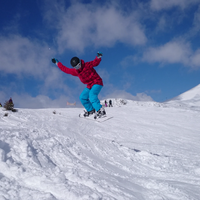 + 102 other investors
With a loan of EUR 100,000 WEnergy Global can build part of a solar hybrid power field installation in the Philippines.
| | |
| --- | --- |
| Amount | €100,000 |
| Interest | 6.00% |
| Maturity | 36 months |
| Repayments | 6 months |
| Currency | EUR |
Fully funded in 3 days on 10 October 2016.
Summary
IMPORTANT NOTE: high risk product - direct loan to solar company. No local partner in between to cover risks.

---
Basic info
Borrower: WEnergy Global Pte. Ltd.
Currency: EURO
Amount: EUR 100K, senior debt, part I (of EUR 500K)
Maturity: 36 months, semi-annually and linearly amortizing
Collateral: None
Interest rate: 6% p.a.
1st loss capital: UK Aid backs this project! UK Aid invests EUR 20K via the 'Crowd Power' program run by Energy4Impact. This effectively means that there is 20% first-loss protection, reducing your risk for your investment. At each repayment date Crowd Power will only be repaid if the crowd is repaid in full for that specific repayment.
---
Direct loan
This is a direct loan to a company (rather than lending to a financial institution) and therefore it is recommandable that you are careful with the amount you will invest. 
---
Summary of the campaign
WEnergy Global Pte. Ltd., a company based in Singapore, is active in project development, designing, building, (partial) owning and operating renewable energy power infrastructure with clear and focused actions on the ground in South East Asian countries.
The company's projection is to deliver a minimum of 800 MW of renewable energy systems principally in South-East Asian countries over the next 8-10 years, focusing on solar power systems, tidal and wind technologies, small hydro-power and biomass-based energy installations. Of this projection, the Company has developed a portfolio of 213MW to be implemented between 2016-2019. This 213 MW is equal to 213 million watts, which can power approximately 1 million households enabling people to perform economic activities, going beyond just a light bulb. South East Asia has over 120 million people without access to electricity.
The company has developed the Sabang Project, which is near the Puerto Princesa Underground River Area, a UNESCO World Heritage Site. The project aims at boosting social and economic development while encouraging sustainable tourism. The project is at its final stage before start of construction – expected in October/November 2016 - in Barangay Cabayugan, Palawan, The Philippines.
The project has the following features:
a solar PV power plant of 1.4 MW
a "cradle-to-cradle" certified battery of 2.3 MWh (the largest clean battery in South East Asia)
1.2 MW of diesel generators
A 14 km smart grid aiming to supply 24/7 power to about 650 small and large off-takers in the concession area reducing carbon emissions by about 50 percent over its life-time.
The total savings are 21,514 tons CO2 emissions in 20 years.
The total carbon savings is equivalent to saving approximately 9,100,000 litres of gasoline, or 7,136 hectare of carbon sequestering forest of the size of 9,994 soccer fields!
The power plant is designed to set an example for rural or off-grid electrification using renewable energy. The architecture of the power plant has been inspired by the culture of the local indigenous communities. The power plant includes an Expo Center aiming to invite tourists (almost 85% of all the 300,000 tourist travelling to the region are Philippine nationals) to learn about renewable energy in the 'energy mix'. This Expo Center will work closely with the City Government and several other national and international parties to enhance awareness in the area of renewable energy and energy-saving technologies.
It's important to note that the diesel generators are still required due to the fact that solar power is only generated during daytime and people, businesses, and hospitals for example, also rely on power at night or when the sun is less strong. The solution of using solar power in the mix, allows a reduction of approx. 50% of diesel in the years to come and therefore provides much cleaner and cheaper energy to the people and businesses in the region. Over time, the project intends to increase its solar PV base and substitute fossil diesel fuel with biodiesel, once economically feasible and available, to further increase the proportion of renewable energy in the mix.
This loan will impact approx. 650 small and large off-takers. From households, to small businesses, to small, medium and large hotels and resorts, to schools and eventually medical centers. Imagine how many lives will be impacted by having access to cleaner energy due to this project, and you can contribute by lending-a-hand!
About WEnergy global 
Vision & Mission
WEnergy's vision is to become a major quality provider of renewable energy systems solutions with fair and attractive returns on investments, inspired by the broader principles for sustainable life-styles and joyful-living, through global partnerships and engagement with stakeholders.
Their mission is to develop, plan, design, build, co-own and operate renewable energy systems for users at national, local, and individual industrial and household-scales, on-grid or off-grid.
The aim of the company is to deliver a minimum of 800 MW of new renewable energy capacity in emerging economies in the next 8 years through solar power systems, biomass energy systems, wind-power technologies and small-hydropower systems.
Management Team
Atem Ramsundersingh: CEO, with over 25 years of international experience with business and project development in emerging economies. Worked at the World Bank and UNESCO-IHE Institute for Water and Environment (Delft, NL) among others, and holds a Masters Degree in Infrastructure Engineering from Delft University of Technology.
Fabian Weber: Head of Systems Design & Engineering, with over 12 years of experience in plant design, construction & monitoring of solar PV and hybrid power systems with energy storage. Worked at SunEnergy Europe GmbH and holds a Masters degree from the Technical University of Berlin and a Masters degree from the Ecole Nationale des Points et Chaussees in Paris.
Robert de Groot: Lead Transmission & Distribution Engineer, with over 5 years of experiences and deep knowledge in electrical modeling, design and engineering of smart micro-grids with energy storage systems, related power management, O&M management planning. Worked with ENEXIS B.V. in The Netherlands and holds a Masters Degree in Electrical Engineering from Eindhoven University of Technology; expected to complete his PhD in Electrical Engineering at TU Eindhoven by end of 2016.
Agnes Valentine: Senior Energy Investment Specialist, with over 8 years of experience and knowledge in energy investment structuring & finance in high stakes environments in ASEAN. Worked with PT Jawa Power, the power supplier of the Java - Bali grid in Indonesia, PT Ferrostaal Indonesia, a full subsidiary of Ferrostaal GmbH, and Mission NewEnergy Pte Ltd in Malaysia. She holds a Masters Degree in Corporate Finance from the Southern New Hampshire University, USA. 

Anne Marie Bakker: Head of Philippines Office, based in Philippines with over 20 years of international work experience in water and environment, financial management, business development and philanthropic activities. Worked with Nedlloyd, Deutsche Börse, Clearstream International, GE Advanced Materials, Qatar Financial Centre, Tyco and the UNESCO-IHE Institute for Water in The Netherlands. She holds a BA Honours in Commercial Economics from School of Economics, Rotterdam and a Masters in Finance from EDHEC, Nice, France.
Besides the management team, there is an experienced Board of Directors with over 150 years of combined experience in international business, project development, finance and investments, renewable energy and engineering and project execution and operations. 
Previous projects: http://www.wenergyglobal.com/projectsub/solar-projects/
Awards
2014 – Erasmus Centre for Future Energy Business, RSM, Erasmus University (in Rotterdam)
2016 – Dr Albert Winsemius Award 2016 for Innovation & Sustainability (Category "Rising Stars")
(second on the left CEO Atem Ramsundersingh)
Documentation
Due diligence partners:
WEnergy Business Presentation (download here)
| | |
| --- | --- |
| Company name | WEnergy Global |
| CEO | Atem Ramsundersingh |
| Founded | 2012-01-01 |
| Location | Sabang |
| Sector | Sustainable energy projects |
| Turnover | €740,000 |
| Employees | 13 |
Impact
There is currently no information available for this section. Check the Summary tab for more.
With this investment 4 jobs are created
With this investment 16 people are reached
We have already contributed for WEnergy Global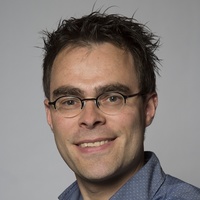 Jaap Boersema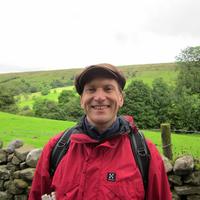 Robert Schellekens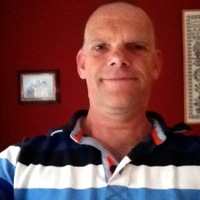 Gerard de Boer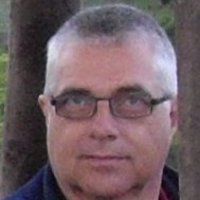 Ron van Eijk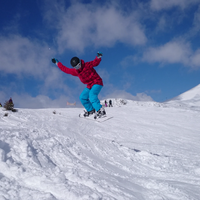 Erik Hamelink
+ and another
102
investors