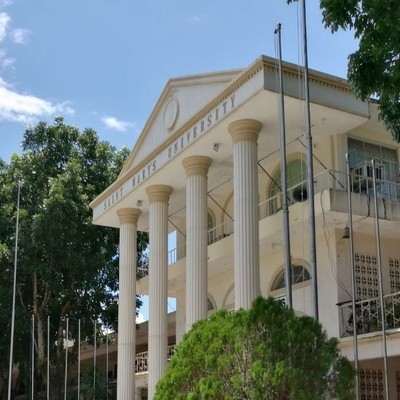 Philippines
WEnergy Global 2
Direct investment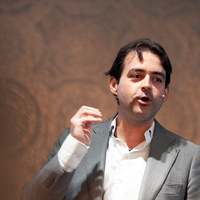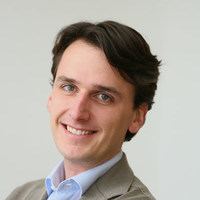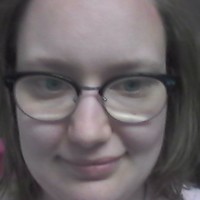 + 367 other investors
With a loan of EUR 200,000 WEnergy Global can start building a rooftop solar PV system at the Saint Mary University.
| | |
| --- | --- |
| Amount | €200,000 |
| Interest | 6.00% |
| Maturity | 36 months |
| Repayments | 6 months |
| Currency | EUR |
Fully funded in 28 days on 21 July 2017.
Summary
IMPORTANT NOTE: high risk product - direct loan to solar company. No local partner in between to cover risks. 

---
Basic info
Borrower: WEnergy Global Pte. Ltd.
Currency: EURO
Amount: 200K
Maturity: 36 months, semi-annually and linearly amortizing
Collateral: None
Interest rate: 6% p.a.


Direct loan
This is a direct loan to a company (rather than lending to a financial institution) and therefore it is recommandable that you are careful with the amount you will invest. 
---
Summary of the campaign
WEnergy Global is expanding its operations in the Philippines in the field of rooftop solar projects.   
In August 2016, WEnergy Global designed, installed and commissioned a 200 kWp solar power plant on the roofs of the Saint Louis College in San Fernando, La Union, Philippines. Click here to see a video impression.
Since then the private college has saved over PHP 1,500,000 or approximately €30,000 and 105 metric-tons of CO2-equivalents.  The rooftop solar powerplants survived two typhoons with windspeeds of above 200 km per hour. This commercial project was the result of a one-day workshop in April 2016 on Developing Sustainable Campuses for the leadership of the private colleges and universities united in the CICM (Congregatio Immaculati Cordis Mariae), a Catholic Organisation closely affiliated with Belgium and The Netherlands. Click here to see a video impression.      

This success has been celebrated through the adoption of a resolution by all members to install rooftop solar PV on all their campuses in the Philippines. This has triggered the 2nd project at the Saint Mary University (SMU) in Bayongbong with a 219 kWp rooftop solar PV system to be installed between in September-November 2017 and to be completed before Christmas 2017. The 3rd project is scheduled for Saint Louis College in Tugueraroo with a 200 kWp project. The estimated total cost of these two projects is € 585,000.00 See pictures of a site visit by the WEnergy Global Team.   
In addition to the CICM group, WEnergy Global is currently working with the management of several private hospitals, medical centers and colleges in San Fernando, Tarlac and Tacloban, to design and install a total of 1,000 kWp rooftop solar power plants on their campuses. The estimated total cost of these projects is € 1.4 million.   
With the above businesses to be executed in the coming 3-6 months, WEnergy Global needs to boost its working capital base.

About WEnergy global 
Vision & Mission
The vision of WEnergy is to become a major quality provider of renewable energy systems solutions with fair and attractive returns on investments, inspired by the broader principles for sustainable life-styles and joyful-living, through global partnerships and engagement with stakeholders.
Their mission is to develop, plan, design, build, co-own and operate renewable energy systems for users at national, local, and individual industrial and household-scales, on-grid or off-grid.
The aim of the company is to deliver a minimum of 800 MW of new renewable energy capacity in emerging economies in the next 8 years through solar power systems, biomass energy systems, wind-power technologies and small-hydropower systems.
Management Team
Atem Ramsundersingh: CEO, with over 25 years of international experience with business and project development in emerging economies. Worked at the World Bank and UNESCO-IHE Institute for Water and Environment (Delft, NL) among others, and holds a Masters Degree in Infrastructure Engineering from Delft University of Technology.
Fabian Weber: Head of Systems Design & Engineering, with over 12 years of experience in plant design, construction & monitoring of solar PV and hybrid power systems with energy storage. Worked at SunEnergy Europe GmbH and holds a Masters degree from the Technical University of Berlin and a Masters degree from the Ecole Nationale des Points et Chaussees in Paris.
Robert de Groot: Lead Transmission & Distribution Engineer, with over 5 years of experiences and deep knowledge in electrical modeling, design and engineering of smart micro-grids with energy storage systems, related power management, O&M management planning. Worked with ENEXIS B.V. in The Netherlands and holds a Masters Degree in Electrical Engineering from Eindhoven University of Technology; expected to complete his PhD in Electrical Engineering at TU Eindhoven by end of 2016.
Agnes Valentine: Senior Energy Investment Specialist, with over 8 years of experience and knowledge in energy investment structuring & finance in high stakes environments in ASEAN. Worked with PT Jawa Power, the power supplier of the Java - Bali grid in Indonesia, PT Ferrostaal Indonesia, a full subsidiary of Ferrostaal GmbH, and Mission NewEnergy Pte Ltd in Malaysia. She holds a Masters Degree in Corporate Finance from the Southern New Hampshire University, USA. 

Quintin Pastrana: 
President of WEnergy Power Philipinas Inc. (WPPI), a joint venture company of WEnergy Global aimed at increasing the presence in the Philippine market for renewable energy, including speed of after-sales services. Quintin has over 20 years experience in energy, governance, and development. He has a broad corporate and project development experience in the energy and minerals sector, leading Chevron's upstream and geothermal unit's policy, government and public affairs division and recently served Vice President for Sustainable Development for Gold Fields, in the Philippines. Quintin is a founding member of the multi-sectoral Renewable Energy Coalition that supported the development and passage of the landmark Renewable Energy law in the country, the first in Southeast Asia. He graduated with masters degrees in business, international relations, and literature from the Universities of Georgetown, Oxford, and Cambridge.
Besides the management team, there is an experienced Board of Directors with over 150 years of combined experience in international business, project development, finance and investments, renewable energy and engineering and project execution and operations. 

Previous projects: http://www.wenergyglobal.com/projectsub/solar-projects/
Awards
2014 – Erasmus Centre for Future Energy Business, RSM, Erasmus University (in Rotterdam)
2016 – Dr Albert Winsemius Award 2016 for Innovation & Sustainability (Category "Rising Stars")
(second on the left CEO Atem Ramsundersingh)
2016 - Singapore APEX Corporate Sustainability Award
Documentation
Due diligence partners:
WEnergy Business Presentation (download here)
| | |
| --- | --- |
| Company name | WEnergy Global 2 |
| CEO | Atem Ramsundersingh |
| Founded | 2012-01-01 |
| Location | Manila |
| Sector | Sustainable energy projects |
| Turnover | €740,000 |
| Employees | 13 |
Impact
There is currently no information available for this section. Check the Summary tab for more.
With this investment 8 jobs are created
With this investment 32 people are reached
We have already contributed for WEnergy Global 2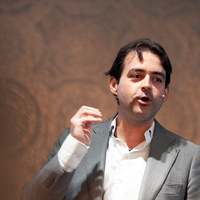 Bas van de Haterd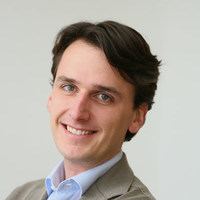 Jop Brocker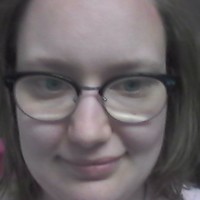 Jessy van der Kroon
Marcel Linssen
Djuanita Soedjono
+ and another
367
investors