Mexico
Sistema.bio 7
A loan of EUR 200,000 will empower 400 families in Latin-America to turn their farms into sustainable businesses with a biodigester.
Direct investment

400 biogas digester systems installed

10 new jobs

2000 people reached
Fully funded in 2 days on 2 May 2019.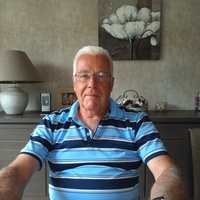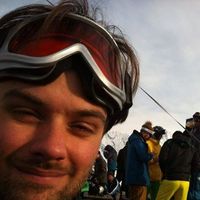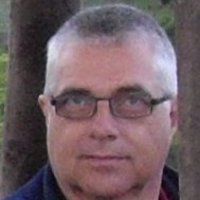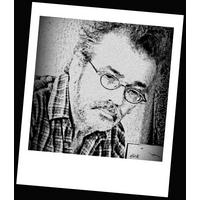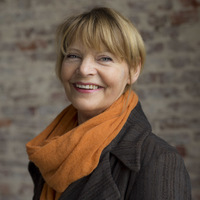 + 374 other investors
NB: ONLY TAX RESIDENTS OF THE NETHERLANDS ARE ALLOWED TO INVEST IN THIS OFFER
Basic info:
Issuer: Sistema.bio
Currency:  EUR 
Amount: 200,000
Maturity: 24 months, semi-annually and linearly amortizing 
Interest rate: 5.5% p.a.
Summary
Sistema.bio is a Mexican social enterprise that has been operating since 2010. We manufacture, sell, distribute, install, and finance high-quality biodigesters as turnkey packages for small-scale farmers. Our mission is to create value from waste all around the world: renewable energy (biogas) and organic fertilizer.
The problem: smallholder farmers produce almost 80% of the worldwide food. However, they are also the population that faces important barriers such as climate change, soil degradation and lack of access to financial services to improve their lives. 
The solution: biodigesters and full wrap-around service allow farmers to benefit from what used to be a problem (manure) to transform it into renewable energy. The digester also is a waste management system and contributes to eliminating pollution spots and reducing greenhouse gases. In that way, farmers can cook without smoke, avoiding pulmonary diseases, and also increase the productivity of their farms with organic fertilizer.
Sistema.bio has a holistic approach to address poverty, food security, and climate change, we work through three axes: technology, capacity building and financing. This solution allows us to solve problems efficiently and end the circle of disadvantages that previously seemed impossible to break, to create a more sustainable, equitable and empathic world without waste. 
The project
With a loan of EUR 200,000 Sistema.bio will be able to manufacture and export 400 biodigesters to clients in Mexico, Nigaragua and Colombia. After the half-day installation provided by Sistema.bio, farmers will start displacing fossil fuels, powering their farms with renewable energy and increase their crop production with organic fertilizer. 
The loan addresses the gap between the moment the biodigester is produced and the moment it is installed and paid by small farmers. Each euro we´re going to receive from Lendahand community will cover the cost of manufacturing, shipping and installing biodigesters ordered by our clients. 
Mildred's story
Mildred has a tortilleria (tortilla shop) in Teabo, Yucatan. Teabo is a rural region in Mexico, and jobs are scarce in the community. Many people have no other choice than to migrate to the city to increase their income and support their families. To avoid this, Mildred decided to start her own business with five other women.
Mildred and her partners are housewives and mothers, who decided to start their business to contribute to the household through an extra income. They decided to invest in a Sistema.bio digester to share more with their neighbours and positively impact the community of Teabo.
They found out about Sistema.bio a few years ago, and they decided to install their own digester at the tortilleria. Each woman has pigs at home, and brings two buckets of fresh manure to the tortilleria every day to feed the digester. Mildred and her partners are now producing enough biogas to use it in the tortilla production process: they boil the corn with clean energy to prepare the tortilla dough.
What is most striking about these women is their desire to bring a benefit to the community, beyond their household and business. They are now producing tortillas in a more cost-effective way, as they are saving the money they used to spend on firewood and LP gas.  They have together decided to reduce the price of the tortilla in line with their savings, directly benefiting the whole community and helping others.
"I want to be supportive and not only think in my own necessities, but also in the necessities of other people".
These women are an example of how the benefits of a Sistema.bio digester are transforming small farms and businesses into new opportunities for social entrepreneurship with strong environmental and economic impact in the whole communities, beyond the farm.
To watch Mildred's full story, click here
Impact so far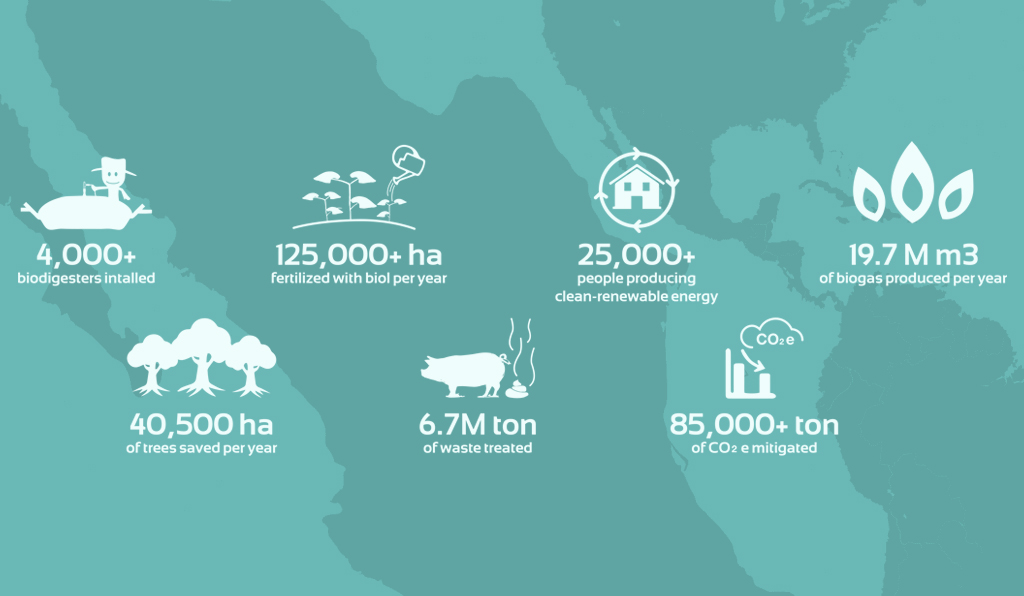 The team
Alex Eaton
CEO and co-founder of Sistema.bio, Alex was working on solar energy projects in Central America when he discovered the potential of biodigesters and transformed a low-quality technology into a sustainable, empathetic, profitable and global social enterprise.
Esther Altorfer
CFO of Sistema.bio, Esther is passionate about leveraging innovative financing structures to improve access and affordability of biodigesters to small farmers.
Partners
●       BID
●       ENGIE
●       LCEF
●       Factor[e]
●       Shell Foundation
●       Kiva
Awards
●       Social Business of the year, 2010 Businesses in Development (BiD Network)
●       Switzer Environmental Leadership Fellow
●       Fellow Ashoka, New Ventures Mexico
●       Buckminster Fuller Challenge 2017 Finalists
●       Endeavor entrepreneurs
●       B Corp
●       GIIRS Company
●       UBS Visionaries
| | |
| --- | --- |
| Company name | Sistema.bio |
| CEO | Alex Eaton |
| Founded | 2010-01-01 |
| Location | Mexico City |
| Sector | Sustainable energy projects |
| Turnover | €1,500,000 |
| Employees | 80 |
Impact of this project
With this investment 400 biogas digester systems are installed
With this investment 10 jobs are created
With this investment 2000 people are reached
About the investment
| | |
| --- | --- |
| Type | Direct investment |
| Issuer | Sistema.bio |
| Funding target | €200,000 |
| Annual interest | 5.50% |
| Maturity | 24 months |
| Repayment period | Semiannually |
| Currency | EUR |
| Terms and conditions | Show |
| Note terms | Download |
| Information document issuer | Download |
About the risks
What are the risks of investing money?
The risk level depends on the specific project. Local partners cover the risk of currency exchange rates and defaults on Local Partner investments. They do this by maintaining financial reserves for this purpose. Aside from that, there is an option to claim their equity if needed. While these measures are intended to minimize the risk to investors, our local partners face risks of their own that could affect their ability to secure your investment. These include - bankruptcy - currency exchange rates - fraud - operational risks - political and regulatory changes - natural disasters or epidemics.
With direct investments, risks of default are not covered. As the risks are higher, so are the interest rates.
There is also some operational risk at Lendahand. An example might be that Lendahand is unable to find shareholders to finance their activities. In such a case, Lendahand will handle outstanding investments at the best of its ability. At the same time, our ability to legally address non-payment from local partners becomes understandably difficult.
How does Lendahand minimize the risks?
Every local partner must share our social mission to ensure local entrepreneurs can access affordable financing, allowing them to grow their business. Local partners must also have a 'track record'; they must have proven themselves as a reliable credit provider for SMEs.
For instance, this means a solid credit portfolio and enough buffers and equity to compensate for unexpected downturns. We also check the organizational structure of the portfolio company and how robust their (internal) procedures are. Finally, the investments must be in proportion to the total balance of that portfolio company. A healthy balance between effectuating influence and being independent is crucial. If you would like to receive more information on the financial indicators we employ, please contact us via info@lendahand.com.
When currency exchange risks become too high for a local partner, Lendahand will urge the local partner to cover these risks. In some scenarios, the local partner is contractually obliged to comply with these demands.
Lendahand always conducts due diligence when companies request funding. The results can be downloaded on the project detail page. However, this analysis is not investing advice.
Does Lendahand provide a guarantee?
Usually we don't. Local partners take care of the repayment, even if (some) entrepreneurs are unable to do so themselves. If the local partner is for some reason unable to repay then there is a chance of partial or full loss of your money. For this reason, Lendahand only selects financially solid partners based on strict criteria.
For most direct investments, there is no guarantee. However, currency risks are covered.
Sometimes, and only for some direct investments in Africa, our partner Sida, part of the Swedish government, will guarantee a maximum of 50%. Read here more about guarantees with Sida. Projects with Sida guarantees are indicated explicitly on the project page.
Does Lendahand have a license or exemption?
Yes. The Dutch Authority Financial Markets (AFM) has provided Hands-on B.V. (with trade name 'Lendahand') in September 2016 with an investment firm license in accordance with article 2:96 of the Financial Markets Supervision Act (Wft). Placing orders on Lendahand's website is therefore an AFM regulated activity. Lendahand also meets its minimum capital requirements following its license as required by De Nederlandsche Bank (DNB).
Lendahand uses an exemption from an approved prospectus that is available up to EUR 5 Million per year. 
How safe are my personal details?
We adhere to strict safety requirements concerning private and payment details. All sensitive data is sent through an encrypted connection (https). Also, information is stored (encrypted) in a secured facility provided by AWS: the world's largest hosting service. A secured connection and multi-factor authentication can only retrieve customer documents.
What happens if the local currency devaluates?
Our local partners and companies bear the exchange rate risks. We settle the investments, redemptions, and interest payments in euro.
Does Lendahand use a third foundation fund?
Lendahand works with Intersolve EGI: a Dutch financial institution specializing in payment settlement and electronic money. To be able to offer these financial services, Intersolve EGI must comply with the applicable financial legislation. Intersolve EGI is therefore supervised by De Nederlandsche Bank (DNB) and the Netherlands Authority for the Financial Markets (AFM) and owns a license to act as an Electronic Money Institution (and therefore also has a license as a Payment Institution). Your money will be deposited on a protected and secure bank account until the project you have invested in has been fully funded. Intersolve has no access to these funds. Once the project is fully funded, the money is transferred to the local partner or company in question.
What happens with my money if Lendahand goes bankrupt?
If Hands-On BV (containing the brand name Lendahand) went bankrupt, trades between Lendahand and payment service provider Intersolve EGI would cease immediately. Intersolve will then transfer the funds in your wallet to your bank account (Note: if at this time the project you have invested in has been fully funded and the money has thus been transferred to the local partner, these funds will not be transferred back to your bank account). Intersolve will then, in consultation with a trustee, handle all repayments between the investors and entrepreneurs until the final repayment of the last project has taken place.
Additionally, Lendahand is part of the investor compensation scheme (ICS). This scheme aims to compensate individuals and small businesses with trusted money and or financial instruments (such as notes or options) to a licensed bank, an investment firm, or a financial institution. In case the financial firm is unable to meet its obligations arising from claims related to the investment service (in other words, if Hands-On BV is not keeping track of the acquired notes by investors in the Wge depot correctly). The ICS guarantees an amount of up to €20.000 per individual. For more information, go to www.toezicht.dnb.nl/en/2/50-202210
Why is Intersolve EGI handling my money?
As part of the AFM license for investment firms, it is required that operational activities carried out by Lendahand (maintaining the website, contracting of local partners, legal issues, etc.) are strictly separated from financial transactions (payments made through the website). Intersolve takes care of the costs. This collaboration offers you more security since your money is placed on a protected bank account immediately after making your payment.
What happens when a local partner goes bankrupt?
When a local partner goes bankrupt, there's a chance you'll lose (part of) your money. Lendahand will try to recover outstanding payments, but the success rate is limited in such situations. For you, as an investor, there's no possibility of taking action against the financial institution. Therefore, it is recommendable to choose several different projects.
About Sistema.bio
| | |
| --- | --- |
| Total assets | €8,088,062 |
| Revenue | €2,388,745 |
| Leverage ratio | 0.68% |
| Liquidity | 28.11% |
We have already contributed for Sistema.bio 7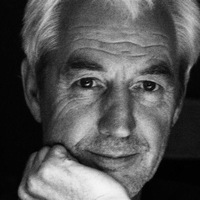 Juul Slot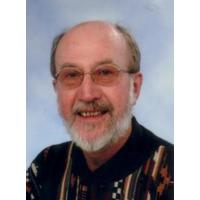 Aad Nootebos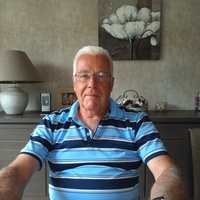 TOM Weber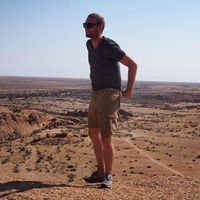 Thomas Maas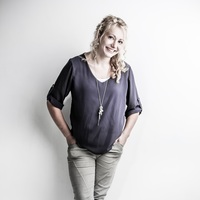 Dieske Kruisselbrink
+ and another
374
investors