Zambia
Emerging Cooking Solutions 3
This EUR 200,000 loan will enable ECS to distribute 1,500 clean cooking solutions and 5,000 solar lamps to families in low-income communities. With 50% Sida guarantee!
guarantee_pages

50% guaranteed

Direct investment

20000 people reached

5000 solar systems installed
6 months
Repayment Interval
Fully funded in 3 hours on 20 November 2019.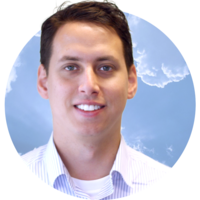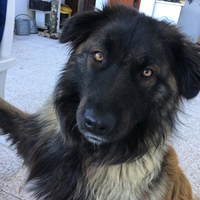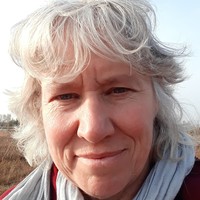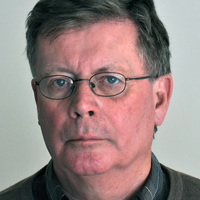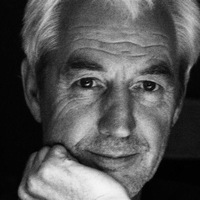 + 285 other investors
Picture: Jason Mulikita, REEEP
IMPORTANT NOTE: this investment involves a guarantee provided by Sida. That means that in case of a default of the investee a maximum of 50% of your investment is covered (excluding interest). Read terms & conditions here     
Basic info:
Issuer:                                    Emerging Cooking Solutions (Zambia) Limited
Currency:                               EURO
Amount:                                 200,000, senior debt
Maturity:                                24 months
Interest rate:                          7% p.a
Guarantee: Yes (maximum of 50%)
Direct loan
This is a direct loan to a company (rather than lending to a financial institution) and therefore it is recommendable that you are careful with the amount you will invest. 
Documentation
About the Company
Emerging Cooking Solutions, trading locally as "SupaMoto", is headquartered in Lusaka, Zambia. We have 4 regional offices, 62 staff and a growing network of over 200 sales agents. We are running a pellet factory in Copperbelt province since 2013. We have sold 8,000 domestic, 100 institutional stoves and 5,000 Solar Home Systems to date. Having invested substantially in building up our capacities, we are poised for rapid growth in 2019, with sales targets of 14,000 Clean Cooking Solutions and 12,000 Solar Home Systems. Our targets until 2021 is to have delivered a minimum of 60,000 Clean Cooking Solutions and 70,000 Solar Home Systems
SupaMoto's business model is to provide high-quality products with 2-3 year warranty, allowing customers to leap-frog the old technologies. We are looking for very long-term relationships with our customers, not only to provide them with the daily consumable (cooking fuel) but also to be their partner as they climb the energy ladder towards solar-powered TV, refrigeration, fans and productive use appliances. We invest in strong relationships, which we measure on a monthly basis through the Net Promotion Score Survey (NPS). Our current score is 90, which is exceptionally high and a reflection of extremely happy customers.
We use Greenlight Planet's SunKing Solar Home System range, with 3-5 hanging lights and mobile charging, and Mimi Moto's ultra-clean biomass cooking stove. We manufacture the cooking fuel (pellets) locally ourselves, branded SupaMoto®, which means "strong fire" in vernacular. It is available in three different package sizes.
As one of the leading and very first actors in Zambia in both the clean cooking and home solar space, SupaMoto is well positioned to take large market shares in the coming years. We have healthy gross profit margins on all our products. Two of our founders, Mattias Ohlson (CEO) and Marion Peterson (Business Developer) are settled in Zambia since 2013.
We have eight full-time staff in our call-centre, who handle after-sales service and follow-up on late payments. We have recently invested in a toll-free short-code phone number (2233).
The project
A €200,000 loan will enable Emerging Cooking Solutions to distribute 1,500 clean cooking solutions and 5,000 Solar Home Systems to families in low-income communities, which will benefit 20,000 Zambians. Our offer to all customers is a leap from the unreliable, dirty and burdensome technologies used for lighting and cooking to the healthy, clean, high-performing and cost-effective technologies we offer.
Urban households in Lusaka spend around 2000 kwacha (€150) per year on charcoal for cooking. In rural areas, women can spend up to two hours finding firewood, which will be wet half of the year. Cooking with charcoal and firewood is extremely unhealthy, time consuming and stressful and hinders development. Our SupaMoto pellets will save urban users about 50% of their cost on fuel and is exceptionally clean and high performing.
An estimated 1 million households in Zambia need basic lighting and mobile charging services.
To address the affordability gap, we offer our Clean Cooking Solution with a monthly pellet subscription, where the cost of the stove is spread out over 24 months. Target area is Lusaka, which is the largest consumer of charcoal. The result is a monthly payment of 100 kwacha (€7), for both payment for the stove and a 20-kg pellet bag (lasting about 3 weeks) which is substantially lower than what the average person in the high-density areas in Lusaka is spending on charcoal.
The Solar Home Systems are sold on payment terms ranging from 3-18 months or about 100-350 kwacha (€7 to €25) depending on package and term lengths. Most of our sales in rural areas are to farmers and teachers through agents.
Impact
Our project impacts at least five of the 17 Sustainable Development Goals (SDGs) in a highly positive way. For example: our clean cooking solution replaces charcoal, which is one of the key drivers of deforestation in Zambia. It also saves women substantial time every day and reduces Indoor Air Pollution drastically, which is a leading cause of death world-wide.
As one of the first companies, we are in the process together with Cardano Development, to create a Development Impact Bond, which under the protocols of Gold Standard for the Global Goals, will measure and certify our contributions to the SDGs.
Vision and Mission
Our vision is to contribute to poverty alleviation in all its forms in developing countries.
We do so by providing affordable, high-quality, renewable energy for home- and productive use to low-income households in Zambia and ultimately other countries in Africa. Specifically, we:
Provide a more affordable alternative to charcoal for cooking, which at the same time is healthy and high performing. We do so by offering the highest performing biomass cooking solutions available (Tier-4 on the IWA scale) at a price point where users save money instantly from the first month.
Provide a cooking fuel which is domestically produced. We produce waste biomass pellets from sustainable sources in Zambia since 2013. Other fuels such as LPG and ethanol are typically imported, which places strain on a developing country's already limited forex reserves, and risk price hikes for the user in case of currency depreciation.
Offer the highest quality products on the market. We do so by working with the best manufacturers and by even extending their 2-year warranty (for solar products) to 3 years for the customers.
Provide financing for people who are financially excluded or do not have the means for upfront purchases. We do so by embracing the latest Pay As You Go (PAYGO) technologies and mobile money, allowing users to pay over 6-18 months, while providing security for the company since the device will shut off if payment is late.
Awards
·         2013: Recognized as #5 innovation that improved the world in 2013 by Mashable.
·         2018: Winner of Sweden's most prestigious design award ("Design S") for the "Z-stove", which most likely the world's cleanest low-cost pellet stove designed by SupaMoto and partners Zenit and Zemission in Sweden.
Management Team
Mattias Ohlson (CEO)
Mattias is co-founder and has been running the company since its start 2012 and living in Zambia since 2013. He is a serial entrepreneur with a successful exit from an IT-company he created in Sweden as well as an environmental consultancy agency. He also worked for many years with international humanitarian organization Doctors Without Borders (Artsen Zonder Grenzen) in challenging environments such as Afghanistan, Sudan and Sierra Leone, where he managed up to 170 staff. He enrolled at Harvard University 1992 with a full 4-year scholarship but left a year later in good academic standing, having finished two years of courses in one.
Ben Banda (CFO)
Ben recently joined SupaMoto having been selected after a long recruitment process involving about 15 shortlisted candidates. He is a Chartered Accountant with diverse experience spanning over 17 years both locally and internationally (10 years international) in business and financial strategy, systems change and implementation, liquidity and treasury management, corporate governance, raising capital and its management, tax, risk management, budgeting and forecasting, revenue assurance, regulatory reporting and financial modelling techniques.
Marion Peterson
Marion is also a co-founder of SupaMoto. She was born in USA but grew up in Paris. She has a broad career background, including having been a movie actress and a magazine publisher. She moved to Zambia in 2014 and has been instrumental in the company's development, particularly in regard to developing the company culture, formulating the offers and creating key partnerships.
Dominic Adongo, Fintech Manager
Dominic has worked with the Mobile Money sector and PAYGO solar and in Ghana for many years. He is managing our PAYGO platform, data mining including extraction of KPIs from payment data.
Case studies
See pictures "Family cooking", depicting a family outside Lusaka using both our clean cooking and solar products. Customers like these can save €5-6 per month or 40-50% of their monthly cooking fuel cost by switching to SupaMoto. They can also cook indoors, with no discomfort from smoke or any harmful emissions. Similarly, rural users can save both time any money by being able to charge their mobile phones at home with our Solar Home Systems, rather than in town.
| | |
| --- | --- |
| Company name | Emerging Cooking Solutions 3 |
| CEO | Mattias Ohlson |
| Founded | 2012-07-20 |
| Location | Lusaka |
| Sector | Sustainable energy projects |
| Turnover | €900,000 |
| Employees | 62 |
Impact of this project
With this investment 20000 people are reached
With this investment 5000 solar home systems are installed
About the investment
| | |
| --- | --- |
| Type | Direct investment |
| Issuer | ECS Zambia |
| Funding target | €200,000 |
| Annual interest | 7.00% |
| Maturity | 24 months |
| Repayment Interval | Semiannually |
| Currency | EUR |
| Terms and conditions | Show |
| Note terms | Download |
| Information document issuer | Download |
About the risks
What are the risks of investing money?
The risk level depends on the specific project. Local partners cover the risk of currency exchange rates and defaults on Local Partner investments. They do this by maintaining financial reserves for this purpose. Aside from that, there is an option to claim their equity if needed. While these measures are intended to minimize the risk to investors, our local partners face risks of their own that could affect their ability to secure your investment. These include - bankruptcy - currency exchange rates - fraud - operational risks - political and regulatory changes - natural disasters or epidemics.
With direct investments, risks of default are not covered. As the risks are higher, so are the interest rates.
There is also some operational risk at Lendahand. An example might be that Lendahand is unable to find shareholders to finance their activities. In such a case, Lendahand will handle outstanding investments at the best of its ability. At the same time, our ability to legally address non-payment from local partners becomes understandably difficult.
How does Lendahand minimize the risks?
Every local partner must share our social mission to ensure local entrepreneurs can access affordable financing, allowing them to grow their business. Local partners must also have a 'track record'; they must have proven themselves as a reliable credit provider for SMEs.
For instance, this means a solid credit portfolio and enough buffers and equity to compensate for unexpected downturns. We also check the organizational structure of the portfolio company and how robust their (internal) procedures are. Finally, the investments must be in proportion to the total balance of that portfolio company. A healthy balance between effectuating influence and being independent is crucial. If you would like to receive more information on the financial indicators we employ, please contact us via info@lendahand.com.
When currency exchange risks become too high for a local partner, Lendahand will urge the local partner to cover these risks. In some scenarios, the local partner is contractually obliged to comply with these demands.
Lendahand always conducts due diligence when companies request funding. The results can be downloaded on the project detail page. However, this analysis is not investing advice.
Does Lendahand provide a guarantee?
Usually we don't. Local partners take care of the repayment, even if (some) entrepreneurs are unable to do so themselves. If the local partner is for some reason unable to repay then there is a chance of partial or full loss of your money. For this reason, Lendahand only selects financially solid partners based on strict criteria.
For most direct investments, there is no guarantee. However, currency risks are covered.
Sometimes, and only for some direct investments in Africa, our partner Sida, part of the Swedish government, will guarantee a maximum of 50%. Read here more about guarantees with Sida. Projects with Sida guarantees are indicated explicitly on the project page.
Does Lendahand have a license or exemption?
Yes. The Dutch Authority Financial Markets (AFM) has provided Hands-on B.V. (with trade name 'Lendahand') in September 2016 with an investment firm license in accordance with article 2:96 of the Financial Markets Supervision Act (Wft). Placing orders on Lendahand's website is therefore an AFM regulated activity. Lendahand also meets its minimum capital requirements following its license as required by De Nederlandsche Bank (DNB).
Lendahand uses an exemption from an approved prospectus that is available up to EUR 5 Million per year. 
How safe are my personal details?
We adhere to strict safety requirements concerning private and payment details. All sensitive data is sent through an encrypted connection (https). Also, information is stored (encrypted) in a secured facility provided by AWS: the world's largest hosting service. A secured connection and multi-factor authentication can only retrieve customer documents.
What happens if the local currency devaluates?
Our local partners and companies bear the exchange rate risks. We settle the investments, redemptions, and interest payments in euro.
Does Lendahand use a third foundation fund?
Lendahand works with Intersolve EGI: a Dutch financial institution specializing in payment settlement and electronic money. To be able to offer these financial services, Intersolve EGI must comply with the applicable financial legislation. Intersolve EGI is therefore supervised by De Nederlandsche Bank (DNB) and the Netherlands Authority for the Financial Markets (AFM) and owns a license to act as an Electronic Money Institution (and therefore also has a license as a Payment Institution). Your money will be deposited on a protected and secure bank account until the project you have invested in has been fully funded. Intersolve has no access to these funds. Once the project is fully funded, the money is transferred to the local partner or company in question.
What happens with my money if Lendahand goes bankrupt?
If Hands-On BV (containing the brand name Lendahand) went bankrupt, trades between Lendahand and payment service provider Intersolve EGI would cease immediately. Intersolve will then transfer the funds in your wallet to your bank account (Note: if at this time the project you have invested in has been fully funded and the money has thus been transferred to the local partner, these funds will not be transferred back to your bank account). Intersolve will then, in consultation with a trustee, handle all repayments between the investors and entrepreneurs until the final repayment of the last project has taken place.
Additionally, Lendahand is part of the investor compensation scheme (ICS). This scheme aims to compensate individuals and small businesses with trusted money and or financial instruments (such as notes or options) to a licensed bank, an investment firm, or a financial institution. In case the financial firm is unable to meet its obligations arising from claims related to the investment service (in other words, if Hands-On BV is not keeping track of the acquired notes by investors in the Wge depot correctly). The ICS guarantees an amount of up to €20.000 per individual. For more information, go to www.toezicht.dnb.nl/en/2/50-202210
Why is Intersolve EGI handling my money?
As part of the AFM license for investment firms, it is required that operational activities carried out by Lendahand (maintaining the website, contracting of local partners, legal issues, etc.) are strictly separated from financial transactions (payments made through the website). Intersolve takes care of the costs. This collaboration offers you more security since your money is placed on a protected bank account immediately after making your payment.
What happens when a local partner goes bankrupt?
When a local partner goes bankrupt, there's a chance you'll lose (part of) your money. Lendahand will try to recover outstanding payments, but the success rate is limited in such situations. For you, as an investor, there's no possibility of taking action against the financial institution. Therefore, it is recommendable to choose several different projects.
About ECS Zambia
| | |
| --- | --- |
| Total assets | €1,600,789.58 |
| Revenue (per year) | €1,904,724.78 |
| Equity / total assets | 31.00% |
| Liquidity | 484.00% |
We have already contributed for Emerging Cooking Solutions 3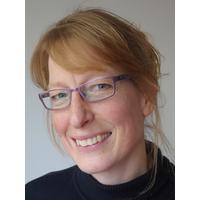 Anneloes Gerritsen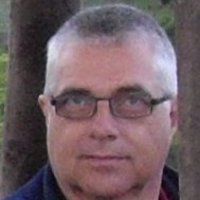 Ron van Eijk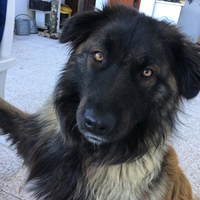 Albert Stoter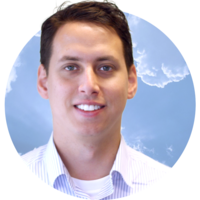 Tim Slijp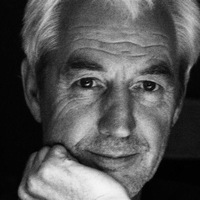 Juul Slot
+ and another
285
investors