Ecuador
BWISE 2
A second EUR 250.000 loan will enable BWISE to complete the development of its Tap to Phone technology, a feature that will enable small retail companies to receive digital contactless payments without the need of acquiring a card reader.
Direct investment

10 new jobs

50 people reached
Fully funded in 12 days on 14 June 2021.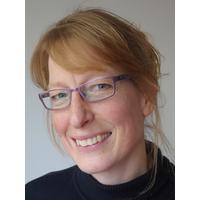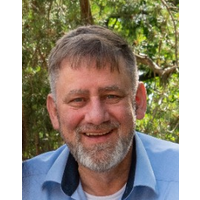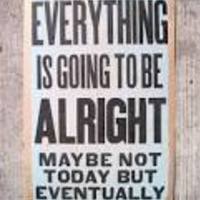 + 696 other investors
About the issuer's group         
General information:
Borrower:                         SOLUCIONES MOVILES DEL ECUADOR ("BWISE")
Country of operations:     Ecuador
Head office:                     Quito, Ecuador                  
Website:                           http://www.b-wise.com/
Date of incorporation:      2006
# of employees:                80
 
Project terms
Currency:                          EUR
Amount:                            250,000
Maturity:                           24 months, quarterly and linearly amortizing
Grace Period:                   3 months, first repayment after 6 months
Interest rate payments:    quarterly (except the first repayment after 3 months)                   
Interest rate:                      4.75% p.a.
Security:                            Yes, 1.2x collateralization ratio (first lien charge and pari passu with co-investor Alphamundi)
Documentation
Information document issuing entity
Information note issuing entity (for Belgian investors)
Summary
BWISE is a leading fintech platform company that recognizes merchants at the Bottom of the Pyramid ("BOP") as resilient agents of economic importance, empowering micro, small and medium enterprises ("MSMEs") to build sustainable businesses and promote financial inclusion and socio-economic development through our technology solutions.  We take pride in our ability to strengthen merchants by giving them the ability to sell essential digital products through mobile commerce solutions and our ability to integrate these merchants to value chains with mobile payment solutions including mPOS and Supply Chain Finance ("SCF").  The Company has two main business lines: (1) Mobile Commerce and (2) Mobile Payments. Majority of the merchants are women-owned Mom & Pop businesses.
Under the Mobile Commerce vertical, BWISE enables 50,000+ MSMEs to commercialize a wide range of digital products, from prepaid phone minutes and data, media, and micro-insurance policies to utility bill payments. Through BWISE, large corporations are able to reach the BOP by "sachet" sizing their offerings to affordable, small bite size increments that fit the consumption budget of the average BOP family.  The ability to have access to these basic necessities are critical for the BOP to keep pace and survive in the post-COVID 19 new normal of remote work, school and entertainment. BWISE's network of merchants reach 1.7 million monthly consumers that sit at the BOP.
Via the Mobile Payments vertical, BWISE enables 15K merchants to receive digital payments via a mobile point of sale (mPOS). Our MSMEs have seen their revenues grow up to 30% once they began accepting card payments with our solution.  The Company provides an affordable mPOS to these MSMEs while traditional acquirers target large retailers with a much more expensive solution.  Following the rapid adoption of mPOS, BWISE developed the Supply Chain Finance application ("SCF"), which enables banks and FMCGs (fast moving consumer goods companies) to financially include and better integrate the MSMEs into the supply chain. By being integrated to financial institutions and the ERP system of the FMCGs, the SCF app enables real-time reconciliation of deliveries, inventory, receivables and collections for the FMCGs and the ability for the MSMEs to pay with credit/debit card, cash, direct debit to its bank account or access to a working capital line.  In this project we are working with Banco Pichincha, the largest bank in the country, as the financial institution and FMCGs like Coca-Cola and Tesalia. The aggregation and analysis of data from these transactions will help establish credit and transactional data which will enable the value chain to provide additional financial and product solutions and efficiencies that will better serve the BOP.
Mission
Allow MSMEs to grow sustainably through the use of digital commerce and payment solutions, enabling their financial inclusion.
Vision
To pave the road to an inclusive economy.
Loan purpose
A second EUR 250.000 loan will enable BWISE to complete the development of its Tap to Phone technology, a feature that will enable MSMEs to receive digital contactless payments without the need of acquiring a card reader. Moreover, it will serve as working capital for the Company during the launch of its Payment Facilitator model in Colombia and Ecuador. This model is characterized by attending underserved markets with a unique value proposition and innovative technology. Under this model, BWISE expects to onboard 150.000 merchants in the next 5 years in both countries, boosting their financial inclusion.
As stated above, BWISE has two main lines of business: Mobile Commerce and Mobile Payments. Under Mobile Commerce, mobile network operators (MNOs) such as Telefónica, Claro, CNT pay BWISE a 5% average commission per sale or top-up of phone minutes via its network of MSMEs. BWISE shares half of this commission with the MSMEs. The significance of telecommunications for consumers provides a strong visibility of cash flows as revenues come from established and leading companies like Telefónica (AAA local debt rating) and El Rosado (AAA local debt rating). Our 15-year history of revenues from the sale or top-up of cellphone minutes is more important than projections of future revenues from this business. These revenues or commissions, coming from MNOs, will be paid directly to a Trust account for the benefit of lenders, including Lendahand. Regarding Mobile Payments, BWISE's earns revenues in the form of monthly fees per mPOS user and transaction fees with its Supply Chain Finance (SCF) product. These recurring fees, paid by Banco Pichincha (SCF product) and Telefónica (mPOS product), also provide an important recurring flow of revenue.
To maintain a solid relationship with its network of 50K+ stores, BWISE's salesforce conducts weekly visits to every merchant to assess their needs and deliver new products. The Company's salespeople have cultivated long-lasting relationships with these merchants. The channels used to enable MSMEs to access our platform are web via computer, app via smartphone and text via basic phone.
Products:
Mobile Commerce

E-top Up (Prepaid Cellphone minutes/data, TV, media)
Basic Utility Payments (300+ services to collect payments)
Tangibles (SIM Cards, Smartphones, Accessories)

Mobile Payments

Mobile Point of Sale (mPOS): converts a smartphone into a payment terminal
Supply Chain Finance: allows MSMEs to pay their suppliers (Coca-Cola) via multiple payment methods like cash, direct debit, check, cards or microloans.
The customer segment we attend is Bottom of the Pyramid MSMEs, particularly M&P stores. The bottom of the pyramid in Ecuador totals approximately 10 million people. In this country, by 2018, there were 895K MSMEs (micro, small and medium enterprises), which combined to generate $47 billion in annual sales and employed 60% of the working population. This segment represents approximately 47% of the country's GDP. 90% of the population purchase their groceries from this segment, particularly at the 200K M&P stores throughout the country.
Currently, BWISE has a network of 50K merchants using our Mobile Commerce services, which account for approximately 25%-30% of the market. These stores—majority women-owned—serve 1.7 million end clients (approximately 17% of Ecuador's BOP population) on a monthly basis. Additionally, the Company provides its mPOS technology to 15K users in Ecuador and Venezuela.
Sales
Mobile Commerce
2 million monthly transactions (e-top up and basic utilities)
USD 81 million annual turnover
Mobile Payments
3 million monthly transactions (mPOS Ecuador & Venezuela)
USD 100 million annual turnover
COVID-19 Update
On a national level, COVID-19 hindered Ecuador's economy decreasing its GDP by 7,8%. The Central Bank of Ecuador expects the economy to recuperate and grow 3,1% in 2021.
We strongly believe that with the damage that COVID-19 has inflicted on the BOP population, BWISE has played and continues to play a critical role in enabling the bottom of the pyramid to rebuild and not fall further into poverty. By allowing merchants to sell a wide range of products, communication products among them, the Company's platform is a reliable source of income for each merchant. BWISE is focused on a) making affordable essential digital products that enable remote work/learning and promoting contactless payments (eliminating the need for physical contact); and b) play a leading role with technology to enable government agencies and financial institutions to financially include the BOP. On a positive note, COVID-19 has augmented the need for digital contactless payments, making our mPOS solution indispensable for the future. Despite a challenging 2020, BWISE's network of merchants grew 25% year-over-year.
Management team
The founding team consists of four members: Alberto Sandoval (VP Mobile Payments), Carlos Saenz (VP Mobile Commerce), Mauricio Bayas (VP Technology and Innovation) and Javier Brauer (Director).
Alberto has wide management experience, amongst others as the CEO of NCR/MACOSA, BellSouth Ecuador and Telefonica Ecuador. During his time at NCR/MACOSA, he was leading the project to develop COBIS (Cooperative Open Banking Information System), a core banking system that has been adopted by 70 banks in 13 countries. Alberto holds an MBA (Cum Laude) from INCAE Business School, Costa Rica and a BS degree in Industrial Engineering from University of Miami, Coral Gables, FL US.
Carlos has held important positions in IT and Telecommunications multinational companies, such as General Manager for AT&T GIS in Guatemala, International Marketing and Sales Manager for NCR/MACOSA and CEO for ANDINATEL. Carlos holds an MBA from Instituto Tecnologico de Monterrey, Mexico and a AA degree in Mathematics from Escuela Politecnica del Ejercito, Ecuador.
Mauricio is an internationally recognized innovator that has lead the development and implementation of several highly successful software applications in different industries. Examples include the development and implementation of Businesswise Mobile Commerce Product Suite in Costa Rica and Ecuador. Mauricio holds an MBA degree from Instituto Tecnologico de Monterrey, Mexico, an Engineering Master Degree from Escuela Politecnica Nacional, Ecuador and a BS degree in Electronics and Telecommunications Engineering (Suma Cum Laude) from Escuela Politecnica Nacional, Ecuador.
Javier is a reputable professional specialized in project management and entrepreneurship. He led the conceptualization, creation and development of one of the most successful, upscale real estate projects in Ecuador, Arrayanes Country Club. Javier holds a BA degree from Bryant University, Smithfield Rhode Island, US.
Highlights or Awards
Digital Bank Latam (Guayaquil) 2019's Winner for its mPOS solution
| | |
| --- | --- |
| Company name | BWISE |
| CEO | Alberto Sandoval |
| Founded | 2006-01-01 |
| Location | Quito |
| Sector | Services |
| Turnover | €7,500,000 |
| Employees | 80 |
Impact of this project
With this investment 10 jobs are created
With this investment 50 people are reached
About the risks
What are the risks of investing money?
The risk level depends on the specific project. Local partners cover the risk of currency exchange rates and defaults on Local Partner investments. They do this by maintaining financial reserves for this purpose. Aside from that, there is an option to claim their equity if needed. While these measures are intended to minimize the risk to investors, our local partners face risks of their own that could affect their ability to secure your investment. These include - bankruptcy - currency exchange rates - fraud - operational risks - political and regulatory changes - natural disasters or epidemics.
With direct investments, risks of default are not covered. As the risks are higher, so are the interest rates.
There is also some operational risk at Lendahand. An example might be that Lendahand is unable to find shareholders to finance their activities. In such a case, Lendahand will handle outstanding investments at the best of its ability. At the same time, our ability to legally address non-payment from local partners becomes understandably difficult.
How does Lendahand minimize the risks?
Every local partner must share our social mission to ensure local entrepreneurs can access affordable financing, allowing them to grow their business. Local partners must also have a 'track record'; they must have proven themselves as a reliable credit provider for SMEs.
For instance, this means a solid credit portfolio and enough buffers and equity to compensate for unexpected downturns. We also check the organizational structure of the portfolio company and how robust their (internal) procedures are. Finally, the investments must be in proportion to the total balance of that portfolio company. A healthy balance between effectuating influence and being independent is crucial. If you would like to receive more information on the financial indicators we employ, please contact us via info@lendahand.com.
When currency exchange risks become too high for a local partner, Lendahand will urge the local partner to cover these risks. In some scenarios, the local partner is contractually obliged to comply with these demands.
Lendahand always conducts due diligence when companies request funding. The results can be downloaded on the project detail page. However, this analysis is not investing advice.
Does Lendahand provide a guarantee?
Usually we don't. Local partners take care of the repayment, even if (some) entrepreneurs are unable to do so themselves. If the local partner is for some reason unable to repay then there is a chance of partial or full loss of your money. For this reason, Lendahand only selects financially solid partners based on strict criteria.
For most direct investments, there is no guarantee. However, currency risks are covered.
Sometimes, and only for some direct investments in Africa, our partner Sida, part of the Swedish government, will guarantee a maximum of 50%. Read here more about guarantees with Sida. Projects with Sida guarantees are indicated explicitly on the project page.
Does Lendahand have a license or exemption?
Yes. The Dutch Authority Financial Markets (AFM) has provided Hands-on B.V. (with trade name 'Lendahand') in September 2016 with an investment firm license in accordance with article 2:96 of the Financial Markets Supervision Act (Wft). Placing orders on Lendahand's website is therefore an AFM regulated activity. Lendahand also meets its minimum capital requirements following its license as required by De Nederlandsche Bank (DNB).
Lendahand uses an exemption from an approved prospectus that is available up to EUR 5 Million per year. 
How safe are my personal details?
We adhere to strict safety requirements concerning private and payment details. All sensitive data is sent through an encrypted connection (https). Also, information is stored (encrypted) in a secured facility provided by AWS: the world's largest hosting service. A secured connection and multi-factor authentication can only retrieve customer documents.
What happens if the local currency devaluates?
Our local partners and companies bear the exchange rate risks. We settle the investments, redemptions, and interest payments in euro.
Does Lendahand use a third foundation fund?
Lendahand works with Intersolve EGI: a Dutch financial institution specializing in payment settlement and electronic money. To be able to offer these financial services, Intersolve EGI must comply with the applicable financial legislation. Intersolve EGI is therefore supervised by De Nederlandsche Bank (DNB) and the Netherlands Authority for the Financial Markets (AFM) and owns a license to act as an Electronic Money Institution (and therefore also has a license as a Payment Institution). Your money will be deposited on a protected and secure bank account until the project you have invested in has been fully funded. Intersolve has no access to these funds. Once the project is fully funded, the money is transferred to the local partner or company in question.
What happens with my money if Lendahand goes bankrupt?
If Hands-On BV (containing the brand name Lendahand) went bankrupt, trades between Lendahand and payment service provider Intersolve EGI would cease immediately. Intersolve will then transfer the funds in your wallet to your bank account (Note: if at this time the project you have invested in has been fully funded and the money has thus been transferred to the local partner, these funds will not be transferred back to your bank account). Intersolve will then, in consultation with a trustee, handle all repayments between the investors and entrepreneurs until the final repayment of the last project has taken place.
Additionally, Lendahand is part of the investor compensation scheme (ICS). This scheme aims to compensate individuals and small businesses with trusted money and or financial instruments (such as notes or options) to a licensed bank, an investment firm, or a financial institution. In case the financial firm is unable to meet its obligations arising from claims related to the investment service (in other words, if Hands-On BV is not keeping track of the acquired notes by investors in the Wge depot correctly). The ICS guarantees an amount of up to €20.000 per individual. For more information, go to www.toezicht.dnb.nl/en/2/50-202210
Why is Intersolve EGI handling my money?
As part of the AFM license for investment firms, it is required that operational activities carried out by Lendahand (maintaining the website, contracting of local partners, legal issues, etc.) are strictly separated from financial transactions (payments made through the website). Intersolve takes care of the costs. This collaboration offers you more security since your money is placed on a protected bank account immediately after making your payment.
What happens when a local partner goes bankrupt?
When a local partner goes bankrupt, there's a chance you'll lose (part of) your money. Lendahand will try to recover outstanding payments, but the success rate is limited in such situations. For you, as an investor, there's no possibility of taking action against the financial institution. Therefore, it is recommendable to choose several different projects.
About BWISE
| | |
| --- | --- |
| Total assets | €11,300,000 |
| Revenue | €7,500,000 |
| Leverage ratio | 44.00% |
| Liquidity | 141.00% |
We have already contributed for BWISE 2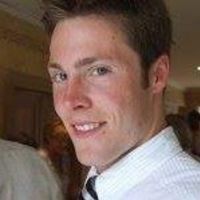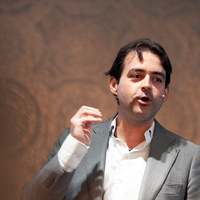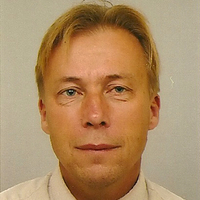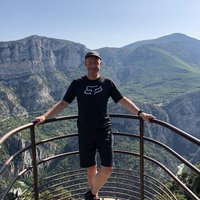 + and another
696
investors