Stories
A story from Colombia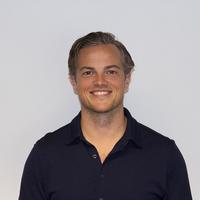 Written by Tobias Grinwis on 24 April 2017
A while ago we received a nice question from Wendele, one of our lenders. She would go traveling in Latin America and was wondering if she could do anything for us. We asked her to visit some of "our" entrepreneurs during her stay in Colombia. We just received an enthusiastic mail about her first day visiting our local partner Eclof! 
Day 1 in Colombia

"It was a great first day! I was picked up by Rolando this morning, and afterwards I got acquainted with Maria and Eclof's team. Maria told me about the organization, a positive first impression! Then I visited four companies with Rolando in the South of the city. The fifth one fell off of the agenda today, but we hope to go there tomorrow. 
We started at a plastics factory this morning. @Tobias; They buy the material that the recycle factory produces that you visited a while ago. Maria has assured me that I will also visit other entrepreneurs where you have been. In the factory, I found a proud couple who showed me enthusiastically all the accounting. But what a circumstances... Dust, dirty plastic and the workers live in the factory. A whole different world... 
We also went to a company that produces swimwear; The proprietors are super professional and passionate. They take good care of their employees and are proud of them. They have two active breaks on a day in which the employees can exercise and get a massage. The bakery we visited thereafter is run by a true entrepreneur. A lady who lets out different premises, runs two buses driving between Bogota center and her district and is about to open a second bakery. And she kept emphasizing that the loan is only on her name (and not on her boyfriend's) :-) 
As a conclusion, a super ambitious family with a pasteleria - a bakery with a lot of banquet. With the loan, they covered part of the costs for opening a second branch and their sons have big dreams for the future. Not unrealistic, they really make beautiful products. I hope we do not visit too much of this kind of business. I'll get back 10 pounds heavier! 
Tobias, everyone's talking about you! Good that you were there. Maria indicated she is very happy with you guys as a partner. So, it was a good first day! Only .. what an exhaust! No fun to go through that traffic in an old Kia Picanto :-) but the warmth and enthusiasm of the people makes it more than worth it." 
Do you also have plans for a trip to, for example, India, Mongolia or Kenya? And would you like to maybe visit "your" entrepreneurs? Let us know! We'd like to see if we can work things out!