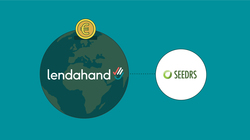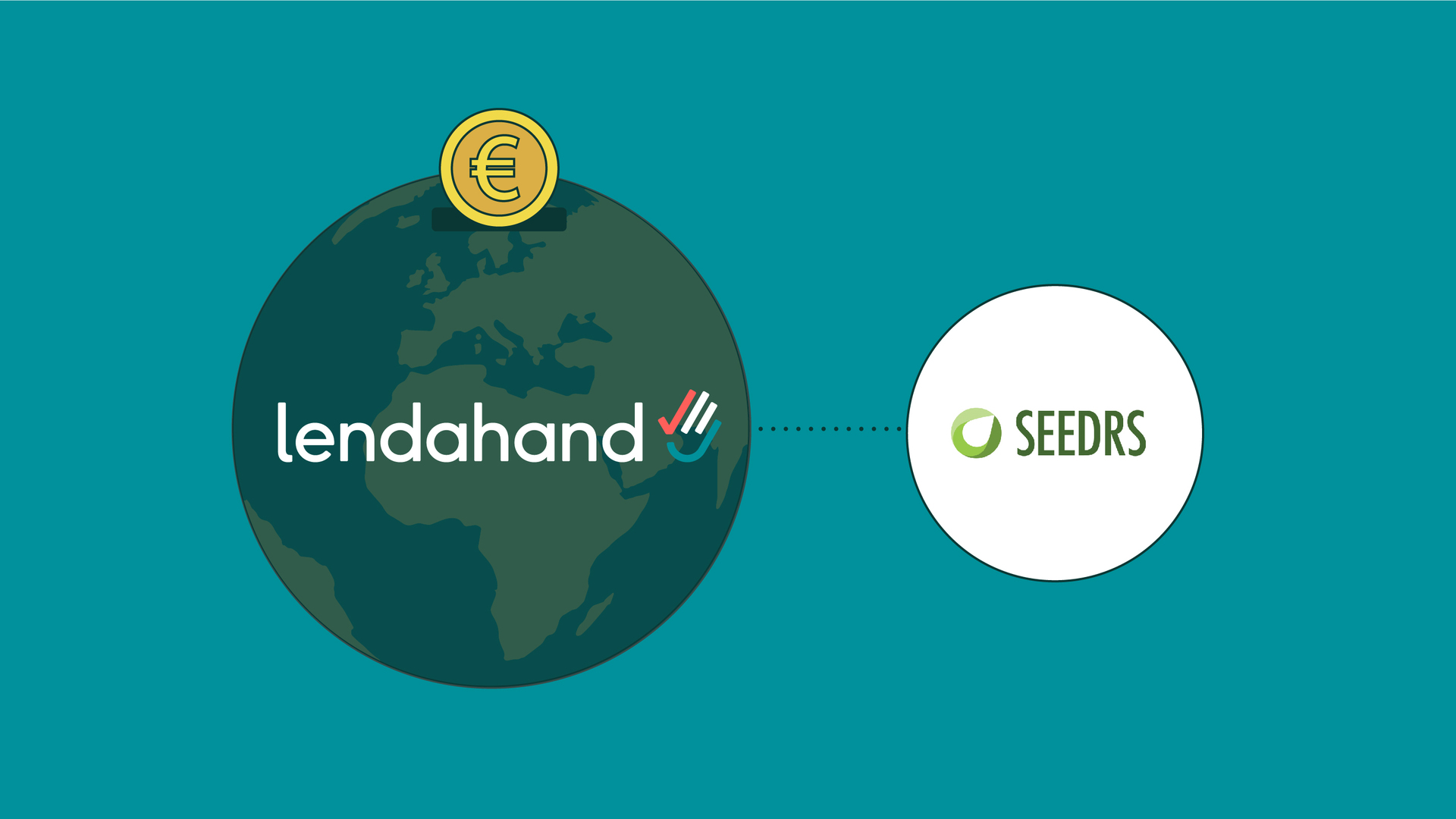 Updates
Lendahand is crowdfunding ourselves!
Written by Koen The on 24 April 2020
As you probably already know, Lendahand's mission is to fight poverty in emerging markets all over the world by investing in people and businesses. The way we've chosen to do that is with crowdfunding, and since our founding in 2013, our crowd of investors have empowered our partner companies to create over 7.000 jobs, install nearly 60.000 solar systems, and reduce CO2 emissions by around 300.000 tonnes.
With that said, we still have ambitious goals for Lendahand that will take our impact to even higher levels. Therefore, we have decided to enter into a new fundraising round by crowdfunding ourselves on the UK platform Seedrs on May 6th.
We held meetings with numerous investors and crowdfunding platforms in the Netherlands and across Europe, and ultimately, we decided that Seedrs was the partner with the best fit for our current needs.
Welcome improvements
As a Lendahand investor, you are certainly more aware than any one of our challenges and successes so far. Some of these plans may be new to you, while others may sound like solutions you have been requesting for a while.
Team capacity
Last year alone, we were able to help companies raise close to €27m on our platform. However, we achieved that volume largely with two full-time investment managers, as well as the same pair of web developers that we had when we were doing closer to €10m annually. 
We're proud of our small team and what we've been able to achieve up to this point, but in order to reach our goals, this is simply not sustainable. Simply put, we need to grow.
Project availability
As you're probably aware, at times it has been difficult for us to keep as many projects on our platform as our crowd is eager to invest in. This is something we've been working extremely hard on, and this is one of our top priorities in fundraising. 
Specifically, we plan to expand our investments team as well as provide them with the tools and resources they need. We need to add members to handle investment support, portfolio monitoring, as well as to help implement new tools such as "Algorithmic Lending," and making use of AI and automation. In addition, we will spend time and resources to set up partnerships with like-minded investors to leverage on their deal pipeline and investment analysis & monitoring capabilities.
These changes would allow us to reach and serve a larger number of partner companies in our portfolio, all while maintaining the highest quality possible. 
Website development capacity
Besides being crucial to helping us implement the technical aspects of our investment offerings, our development team is also important in ensuring that we are able to consistently improve the Lendahand user experience. 
We get suggestions for improvements from our crowd all the time, and we have reached out on occasions with specific efforts to improve our product as a whole. However, in order to make these improvements and continue making Lendahand the best product we can, our development team's capacity will certainly have to increase. We plan to hire more developers in our team so that we can take larger steps to improve our product offering and user experience, in ways that now are just not possible.
This also includes improving the user experience for our partner companies, which largely to this point has been a victim of our team's current workload.
Expanding the Crowd
Expanding our portfolio has to go hand-in-hand with expanding our crowd. It doesn't matter how many projects we have online, if we aren't able to successfully fund them, then we're of no value to our partners.
That's why new investor acquisition has always been one of our top priorities. Up to this point, Lendahand, with the exception of a few radio campaigns, has largely relied on word of mouth and referrals from our thousands of loyal investors to help us grow our crowd. 
In order to reach the scale we need to take impact investing to the masses, we're going to have to be much bolder in our approach than ever before. Not only does that mean significantly increasing our exposure in the Netherlands, but also taking significant steps to expand into neighboring European markets.
The biggest need in this category is to have adequate budgets to invest in large enough media campaigns that will ensure that people who are looking to make an impact know that Lendahand is a prime option for them. 
Mark your agenda: May 6th
On May 6th, our crowdfunding campaign on Seedrs.com will officially be open to the public. This means that anyone who believes in our mission will now get the opportunity to invest in our business directly. 
Seedrs has a minimum investment amount of €10, so now anyone can become a part-owner of Lendahand and join us in our mission of fighting poverty in emerging markets.
Visit our campaign here
Have questions? Email us at info@lendahand.com and we will be happy to help.