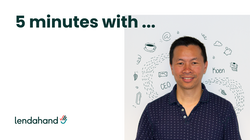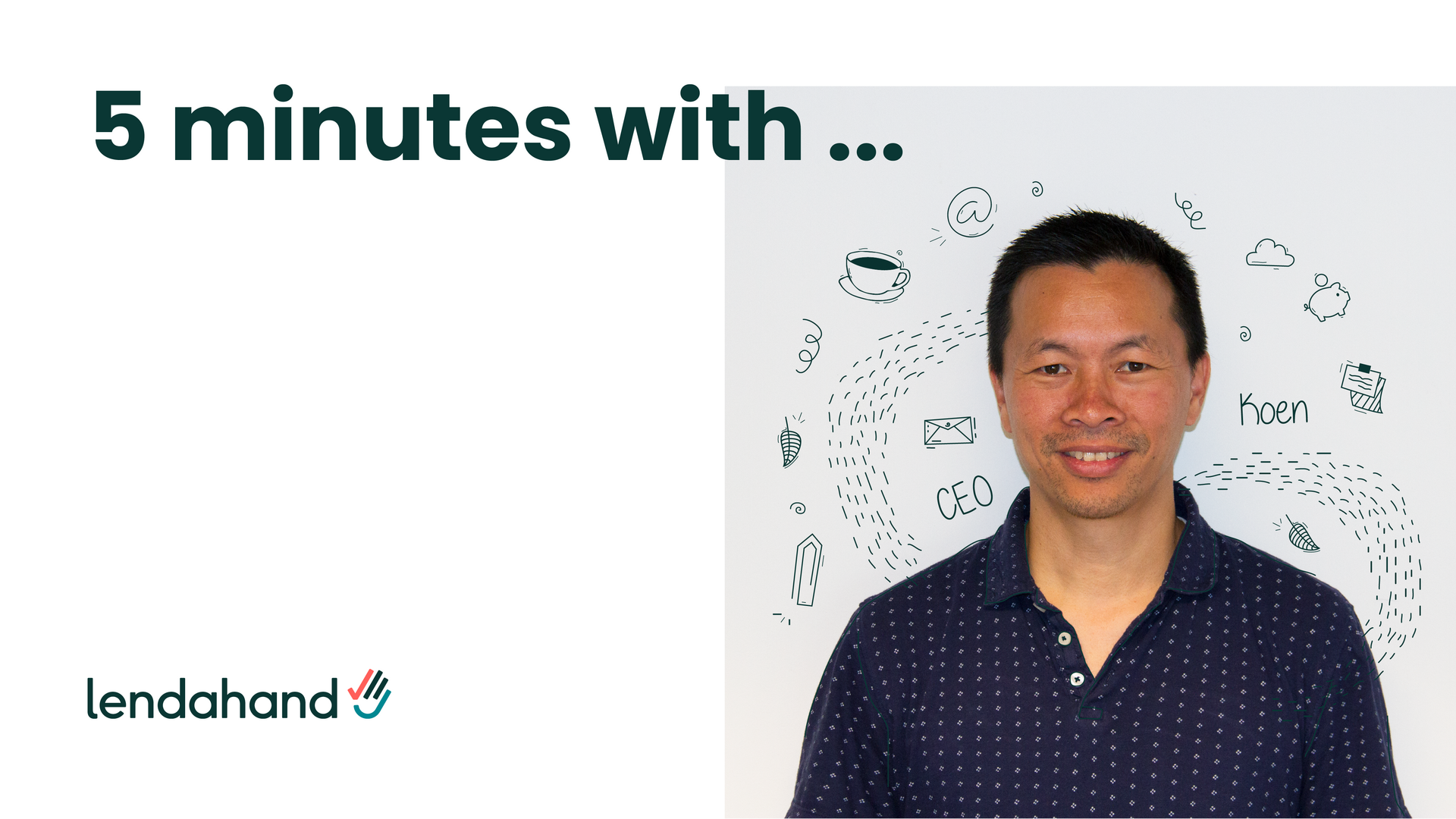 Five Minutes With Koen
Name: Koen Thé
Role: CEO
Today, we introduce you to Koen, who's had an unlikely career path from quantitative analyst, to institutional sales, to becoming Lendahand's CEO.
What does your typical workday look like?
It sounds cliche, but no day is the same. Sometimes I'm knee-deep in an Excel sheet, while other times, I may be meeting one of our stakeholders (supervisory board, shareholders, etc.) to discuss strategy. I love it when I get to do some work for the investment team. I can then capitalize on my past experience as a banker. I also genuinely enjoy it when I get to assist people in getting work done.
What is the last time you lent somebody a hand?
You have to clean your cart at our neighborhood supermarket using cleansing alcohol before use (because of the coronavirus). As I was cleaning mine, someone was waiting for a cart, so I gave her mine. Then another person came, and I cleaned one for him. Eventually, after helping four people get a clean cart, I was able to do my groceries.
How do you impact the lives of others on a daily basis?
I guess I'm fortunate to work for a company like Lendahand. Because of the company's social mission, my daily work may positively impact the lives of others.
What are the hands-on things one can do to empower others?
Via our platform, people can use their money to empower others. You can have an impact while receiving a fair interest rate as well. Small companies on the other side of the world can use - and eventually return - your money to create jobs and give people access to affordable and clean energy. We think this is very hands-on, and that's why we named our operating company Hands-on BV.
What's a crowdfunding project that still inspires you?
A few years ago, one of our colleagues visited a few small companies in the Philippines that got funding through Lendahand. One of these companies was ACInnov8. They make environmentally friendly detergents and hire young moms that dropped out of school. One of the employees told my colleague that her family could eat three times a day instead of only once because of her job. I will never forget that.