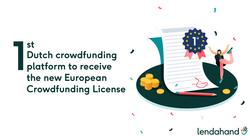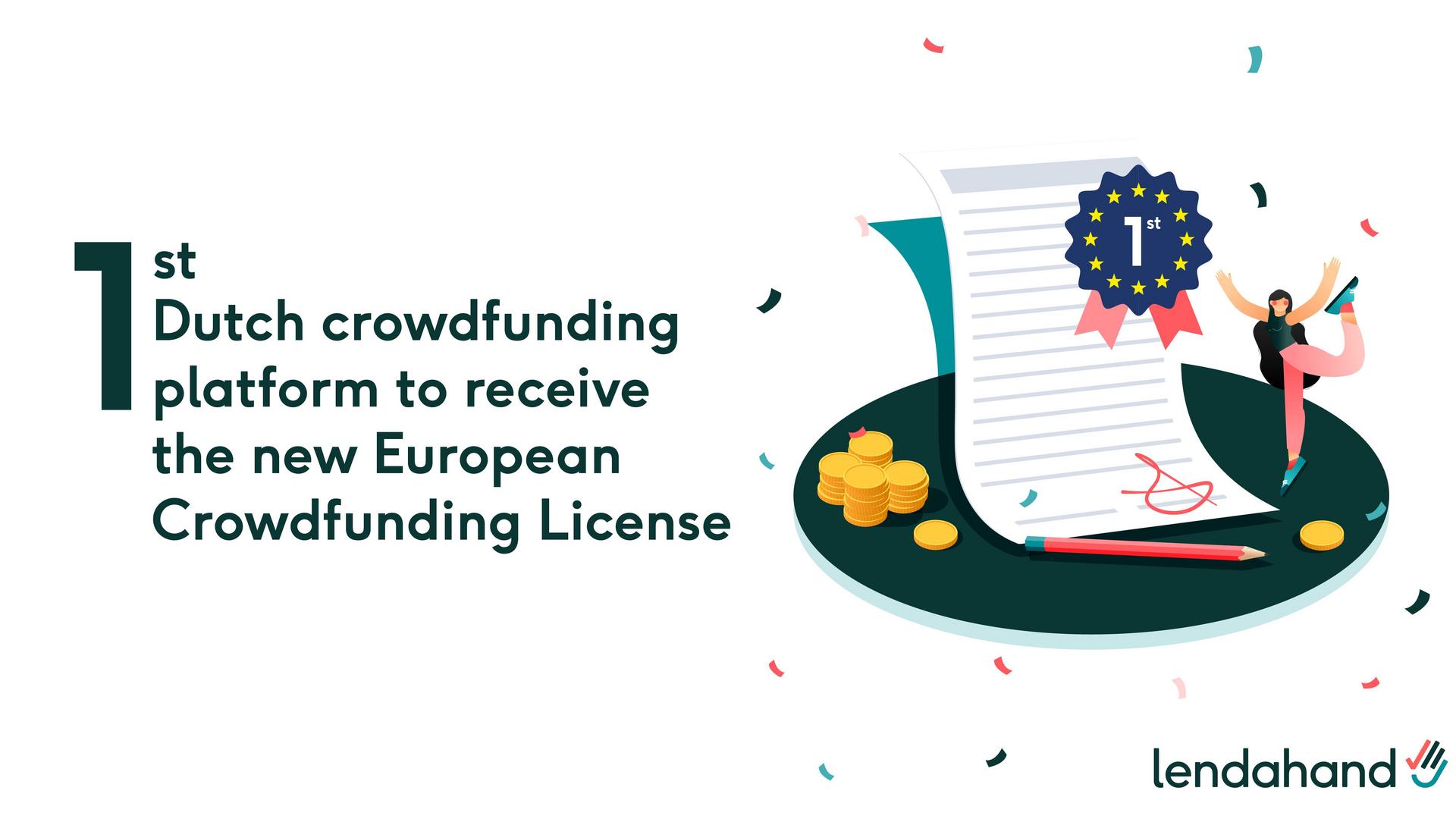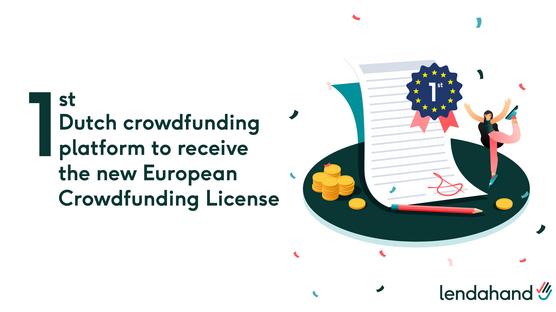 First Dutch platform to receive new European crowdfunding license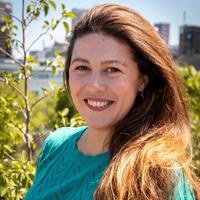 Written by Lynn Hamerlinck on 25 August 2022
The new license has arrived! Lendahand is the first Dutch crowdfunding platform to receive the new European Crowdfunding Service Provider license from the Dutch Authority for Financial Markets (AFM), and is the second platform in all of Europe.
Since the rise of crowdfunding in the Netherlands in 2010, most Dutch crowdfunding platforms have been using a so-called exemption in order to perform crowdfunding activities. In short, an exemption means that the platform doesn't operate under a legislative framework. Now with the new mandatory ECSP license, the European Commission aims to increase the availability of this innovative form of finance across the EU and will no longer allow crowdfunding platforms to work with an exemption.
Which license did Lendahand have until now?
Lendahand has had a MiFID license since 2016 and thus, has been under the supervision of the AFM for 6 years. With this license, crowdfunding platforms were able to provide their services in other countries outside of the Netherlands, as long as they had an individual "passport" of their license in each individual country they wanted to be active in; a cumbersome and lengthy process. Meanwhile, companies would also be required to observe the specific investment rules and laws in place in each country in which they wanted to be active.
What is new about the European license?
The new ECSP-license is a better fit for the (international) activities of a crowdfunding platform. Harmonizing the licensing requirements will allow crowdfunding platforms to offer their services across the EU and allow investors to benefit from an aligned and enhanced investor protection framework.
All European crowdfunding platforms will be required to have the new license as of November 10, 2023, after which working with the previous exemptions will no longer be possible. Investors will benefit from the additional information required with each project, such as the calculation of interest, risks, payment arrears, and defaults.
This consequently creates a new opportunity for Lendahand to expand their crowdfunding offering to potential retail investors all across Europe. Building on their recent acquisition of France's oldest crowdfunding platform, Babyloan.
"The new European Crowdfunding Regulation allows us to recruit more investors and enable more investments in developing countries. It brings us one step closer to our goal of closing the funding gap for underfunded SMEs," says our CEO and Co-founder Koen The. "We will be able to offer a service where investors' funds are automatically reinvested in pre-selected projects. It's a functionality we're currently working on."