Onze lokale partner in Georgië
Crystal is a dynamic and fast-growing microfinance institution (MFI), that stimulates growth of the SME market in Georgia. Crystal offers a broad range of high-quality financial services to their clients, amongst others: microcredit loans, SME and agricultural loans for start-ups and operational companies. Housing corporations, currency exchange offices and public utility companies also qualify for loans at Crystal.
With its head office located in Kutsaisi (West-Georgia), Crystal mainly focuses on (micro) entrepreneurs and farmers living and working in this region and the rural ones. Approximately 24% of the credit portfolio is focused on non-urban regions. With a 6% market share, Crystal is the third largest MFI in Georgia out of the 62 registered institutions.
CEO and founder Malkhaz Dzadzua is an internationally certified expert in microfinance and risk management and has more than 21 years of experience in social entrepreneurship and financial services. He focuses on strategic leadership, general management, business development and investor relations. Malkhaz holds a Master of Economics & Management from "Georgian State Subtropical University". Besides his master's degree, he successfully completed various certification programs from the "Harvard Business School" and "Frankfurt School of Finance & Management".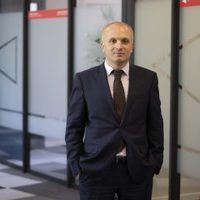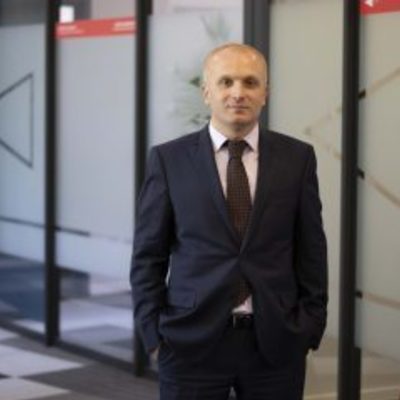 General information
| | |
| --- | --- |
| Borrower | JSC Microfinance Organization Crystal |
| Country | Georgia |
| Head office | Tbilisi |
| Website | https://ir.crystal.ge/ |
| Founded | 1 January 2014 |
| Active on Lendahand since | 1 May 2017 |
Financial information per 2019-06-30
| | |
| --- | --- |
| Portfolio Overview | €84,029,199.69 |
| Equity / total assets | 20.47% |
| Write-off ratio last 12 months | 2.32% |
| % investment amount in arrears (>90 days) | 4.76% |
About Georgia
The current republic of Georgia is created as a result of the disintegration of the Soviet Union in 1991. The majority of the Georgians is Christian (84%) and belongs to the Orthodox Church, mainly to the Georgian Orthodox Church, although a small part belongs to the Russian Orthodox Church, especially the Ossetians. Exports include citrus, tea, tobacco and grapes. The agrarian sector producing grains, maize and fodder is intensive and highly mechanized. The livestock sector includes cattle, sheep, goats and pigs. According to the Development Program of the United Nations, more than half (54.4%) of the Georgian population lives below the poverty line.
Most recently funded project
JSC Microfinance Organization Crystal
With a loan of EUR 20,000 Crystal will be able to provide some loans to smaller entrepreneurs in their portfolio.
Local partner investment

2 new jobs

8 people reached
Fully funded in 2 days on 22 June 2018.