Receive a €500 GUARANTEE on your first investment
Code GOODSTART is valid until 31 December
Receive a €500 GUARANTEE on your first investment
Code GOODSTART is valid until 31 December
Start here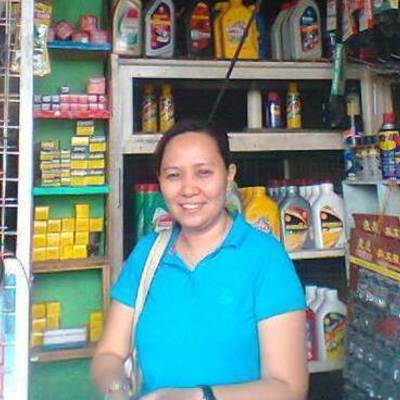 Philippines
Carleone Motorcycle
Invest in a Financial Institution
+ 7 other investors
| | |
| --- | --- |
| Amount | €4,800 |
| Interest | 3.00% |
| Maturity | 18 months |
| Repayments | 6 months |
| Currency | EUR |
Fully funded in 70 days on 28 February 2014.
Summary
Carmelita Obiasca is the owner of Carleone Motorcycle parts & accessories. The 41 year old single mother of 3 operates a car & motorcycle parts trading shop.
Known as Faye to her friends, Carmelita was influenced by her Father to start the business 3 years ago. Having more than 10 years experience in manufacturing bolts and knots, and being located in Caloocan City which is known for cars and motorcycle parts, she was already passionate with cars and motorcycles. She came up with the idea of starting her own Trading shop and initially got her capital from her parents.
Currently the business employs 8 people with his Father functioning as the operations manager. All of their staff are tenured employees living within their community. They treat their workers as family thus meals are free of charge during work days. They even pay their employees extra during their Day-off.
They are different from other Parts trader because they can manufacture specific bolts and knots for the exact needs of their clients.
Faye envisions business expansion, perhaps a new branch in a nearby city. She also wishes to employ more of her neighbors and teach them the craft and skill that she has developed.
NPFC granted Fare a loan amounting to P300,000, payable in 18 mos. To be used as additional working capital. The money will be used to buy parts of cars and motorcycle and build up their inventory.
| | |
| --- | --- |
| Company name | Carleone Motorcycle |
| CEO | Carmelita Obiasca |
| Founded | 2010-01-01 |
| Location | Caloocan City |
| Sector | Wholesale / Retail |
| Turnover | €76,161.30 |
| Employees | 8 |
Impact
There is currently no information available for this section. Check the Summary tab for more.
With this investment 2 jobs are created
With this investment 8 lives are improved
We have already contributed to Carleone Motorcycle
JOBCO bv