Receive a €500 GUARANTEE on your first investment
Code GOODSTART is valid until 31 December
Receive a €500 GUARANTEE on your first investment
Code GOODSTART is valid until 31 December
Start here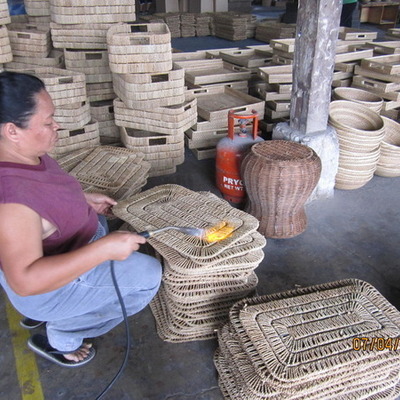 Philippines
JC Home Decour
Invest in a Financial Institution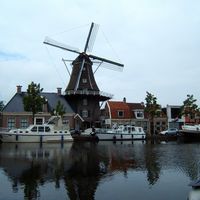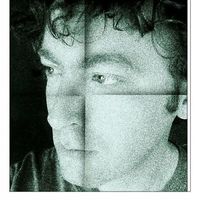 + 9 other investors
Handy storage boxes made of natural materials. With a loan of EUR 7,600 Alberto is able to increase production.
| | |
| --- | --- |
| Amount | €7,600 |
| Interest | 4.00% |
| Maturity | 6 months |
| Repayments | 6 months |
| Currency | EUR |
Fully funded in 2 days on 27 May 2014.
Summary
JC Home Decour Corporation, is an export company engaged in manufacturing and exporting of storage baskets and home accessories to the USA and Asia. Its product lines are all made of indigenous materials sourced entirely in the Philippines. The company had its humble beginning in 1995, when spouses Alberto and Jocelyn Ceniza, left their individual jobs and went into business.
The first company they founded was engaged in the rehabilitation and fabrication of container vans for a prestigious shipping company in Cebu, Philippines. The company then diversified into repair of surplus vehicles, working in coordination with a local importers of surplus vehicles from Japan and Korea. In 1996, when the furniture business in Cebu was booming, they ventured into the metal furniture frame manufacturing business. In January 2000, the furniture export business was experiencing a downturn due to the Asian economic crisis. Many furniture export business in Cebu were closing down. Jocelyn felt the need to change her business: Orion Home Furnicraft Intl was established. The new company did not cater to the furniture sector but rather in the baskets and storage market which at that time was still fertile grounds. The company invested heavily in joining local and international exhibits for the succeeding years. Little by little, Orion Home Furnicraft Intl build it's name as a high quality storage baskets manufacturer.
Initially, Orion Home Furnicraft's major market was Europe. The company was serving buyers from Italy, Belgium, Germany, Spain, Switzerland and France. In 2002, Orion was able to penetrate the US market. In 2012, the company became an official corporation: JC Home Decour Corp was founded. The new corporation has five stockholders. With this new development, the company foresees an increase in sales within the next 2 years. The company has streamlined its operations starting with the development of a computerized accounting system and the hiring of competent employees to foresee day to day operations thus maximizing its efficiency. All these were done to ensure maximum growth over the next 2-3 years. Currently the corporation employs 25 workers.
Lendahand partner's NPFC is helping JC Home Decour Corporation with a loan to acquire additional raw materials to boost the production and to support incoming orders.
| | |
| --- | --- |
| Company name | JC Home Decour |
| CEO | Alberto Ceniza |
| Founded | 1995-01-01 |
| Location | Cebu City |
| Sector | Manufacturing / Production |
| Turnover | €139,894.59 |
| Employees | 25 |
Impact
There is currently no information available for this section. Check the Summary tab for more.
With this investment 3 jobs are created
With this investment 12 lives are improved
We have already contributed to JC Home Decour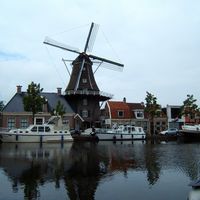 Ton Schroer