Receive a €500 GUARANTEE on your first investment
Code GOODSTART is valid until 31 December
Receive a €500 GUARANTEE on your first investment
Code GOODSTART is valid until 31 December
Start here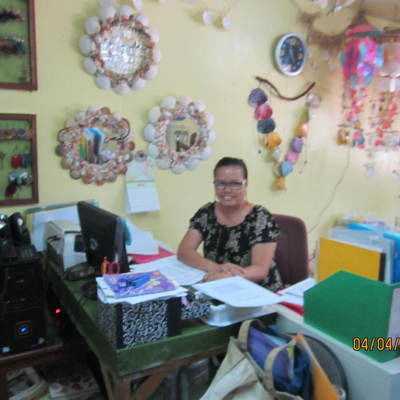 Philippines
Shell Magic Enterprise
Invest in a Financial Institution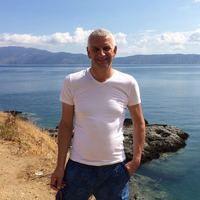 + 5 other investors
With EUR 4,600 Lucila exports more Magic Shell products and creates 2 extra jobs.
| | |
| --- | --- |
| Amount | €4,600 |
| Interest | 3.00% |
| Maturity | 18 months |
| Repayments | 6 months |
| Currency | EUR |
Fully funded in 20 days on 9 August 2014.
Summary
Ms. Lucila Judilla is forty six years old and is the owner and founder of C.E.L Shell Magic Enterprises. She started the company five years ago after having enjoyed working in various other positions and companies. She designs and produces shell handicrafts and jewelleries. Next to selling these products in the Philippines, Lucila also sells the products to various countries in Europe (Germany, Spain, Poland), the United States and Japan.
When typhoon Yolanda hit the Philippines in November 2013, it became very though and Lucila thought it was the end of her company. She could not get enough supplies to complete the existing orders and she was afraid customers would be disappointed and leave. Fortunately, most clients trusted Lucila and continued to be customers of Shell Magic.
Lucila is a successful entrepreneur, but she will never forget the people who made this success reality. Her family and close friends have helped her starting up the business. Currently ten talented and skilful employees, mostly out-of-school-youth, inspire her to do her best.
In the coming years, Lucila aims to purchase a property for her business. Next to this, Lucila wants to grant scholarships to the employees so they can pursue their dreams as well. Lucila wants to inspire others to work hard, take risk and never give up. " When a person is happy in what she/he is doing, the best of him comes out eventually", she says.
Lendahand and its partner NPFC help Lucila in acquiring additional capital to boost the production and support for the incoming orders.
| | |
| --- | --- |
| Company name | Shell Magic Enterprise |
| CEO | Lucila Judilla |
| Founded | 2009-01-01 |
| Location | Cebu City |
| Sector | Manufacturing / Production |
| Turnover | €19,448.94 |
| Employees | 10 |
Impact
There is currently no information available for this section. Check the Summary tab for more.
With this investment 2 jobs are created
With this investment 8 lives are improved
We have already contributed to Shell Magic Enterprise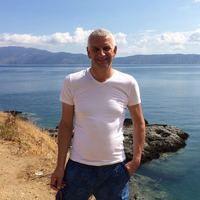 Gert Mosterd