Kenya
Azuri Technologies
With a loan of EUR 130,000 Azuri is able to manufacture and distribute 1,300 solar home systems to families in Kenya.
Direct investment

5 new jobs

6500 people reached

1300 solar systems installed

1560 tons of CO2 reduced
6 months
Repayment Interval
Fully funded in 8 days on 23 January 2018.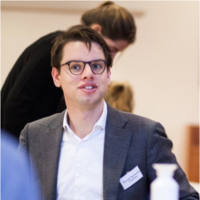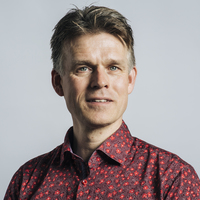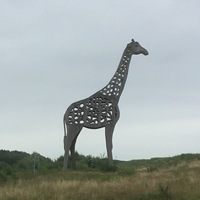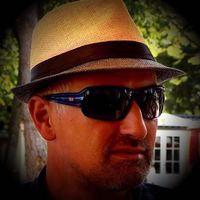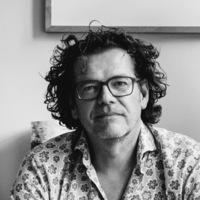 + 292 other investors
IMPORTANT NOTE: high risk product - direct loan to solar power product distribution company. No local partner in between to cover risks.  ​​​​​
Basic Information:
Issuer: Azuri SSPV 1 Ltd.
Currency: EURO
Amount: 130,000 (senior debt)
Maturity: 24 months, semi-anually and linearly amortizing
Collateral: N.A.
Interest rate: 6% p.a.
Non-recall period: N.A. issuer is allowed to repay the loan early at all times against a 2% penalty fee on the amount prepaid. In case the company sells more than 50% of its shares, no penalty fee will apply if prepayment occures. 
Direct loan
This is a direct loan to a company (rather than lending to a financial institution) and therefore it is recommendable that you are careful with the amount you will invest.  
Available documents
Azuri Business Presentatie
The project
Every EUR 100 invested will allow Azuri to make a solar home system available to a rural family in Kenya that would otherwise be out of their financial reach. Azuri's PayGo service model enables customers to pay back the cost of the system over time (typically 18 or 24 months) after which they fully own the system and can continue to use it for free.
The Quad system (a Lighting Africa quality assured product) includes a 10W solar panel, a rechargeable battery, 4 powerful LED lights, a rechargeable torch and radio, and a USB port to recharge a mobile phone.
Azuri aims to raise EUR 130,000 of investment, enabling them to manufacture and distribute at least 1,300 Quad systems together with their local distribution partners.
Azuri also aims to recycle capital repaid during the 24 month loan period to procure additional Quad systems to further maximise impact.
Summary
A spinout from Cambridge University, Azuri Technologies is an innovative commercial provider of pay-as- you-go ("PayGo") solar home systems to rural off-grid households. The company has one of the widest geographical reach of any solar-as- a-service offering in Sub Saharan Africa, and addresses the problem of energy access that affects over 600 million people who lack access to the grid across the continent.
See an item with Azuri on BBC news
Azuri has combined solar and mobile technology to allow customers to access power on a PayGo basis, providing affordable, clean and safe renewable energy for as little as half the cost of the fossil fuels being replaced. As a pioneer of PayGo solar power when it first entered the Kenyan market in 2012, Azuri has since expanded its reach to 12 African countries, and has sold over 100,000 systems to-date, which are expected to impact more than half a million people.
We are aiming to raise working capital loans to invest alongside Azuri, which will allow us to manufacture and deliver solar home systems to our local in-country distribution partners, including Azuri subsidiaries, more efficiently and faster. The loan will be repaid in 4 semi-annual instalments over a 24-month period from the sales receipts of these systems. These systems are expected to improve energy access for thousands of people across Sub Saharan Africa where more than 600 million persons do not benefit from grid electricity.
Impact
Solar home systems, such as the Quad system, have been shown to have a significant impact on customers and the environment. This has been confirmed by Azuri's own research over the years. To-date, Azuri has sold more than 100,000 across Africa, benefiting approximately half a million lives (assuming an average household size of 5 persons).
'My air quality has improved' (96%)
"My family's previous kerosene-related health issues have reduced" (98%)
"I feel safer" (93%)
"My children can study more" (97%)
"The money I save on kerosene, batteries, and candles I mainly use for my children's education" (37%)
"I have more evening home visits from family and friends" (68%)
"I save significant time on fetching fuel and getting my phone charged"
"I can spend more time working"
Using industry-recognised Global Off-Grid Lighting Association (GOGLA) impact metrics, Azuri has calculated the social and environmental impact of installing one of its Quad systems in a household as follows:
Average number of people benefiting from improved energy access = 5
Average household change in additional available hours of light = 4 hours
Average household savings on energy over solar product lifetime = USD 200
CO2 gas emissions offset per unit over product lifetime = 1.2 tonnes
Management team
Alan Harper (Chairman of the board) - Alan is a leading figure in the mobile network industry with particular involvement in African markets. Alan is a Non-Executive director at MTN, Africa's largest telecoms provider. In 2008 Alan co-founded 'Eaton Towers' a leading independent telecom provider in Africa, with the most diversified geographical tower portfolio, installing over 5,000 telecom towers cross seven African countries.
Simon Bransfield-Garth (CEO) - Simon has 25 years' global experience building rapid growth, technology based businesses in sectors including Semiconductor, Automotive and Mobile Phones including 7 years at Symbian, where he was a member of the Leadership Team and VP Global Marketing. Simon was founder of Myriad Solutions Ltd and was previously a Fellow at Cambridge University where he also received his BA and PhD in Engineering.
Snehar Shah (GM East Africa) - Snehar was most recently CFO Eaton Towers operations in East Africa. Previously he headed the Mobile Money Business unit or mobile operator Orange in Kenya, where he was responsible for the growth of the consumer service within the Kenyan market. Snehar has a first-class degree from Imperial College, London and was selected for the "Top 40 Under 40" in Kenya by Business Daily in 2012.
Vera Nwanze (GM East Africa) - Vera brings over 20 years commercial expertise, primarily in Multinational Pharmaceutical Companies (Novartis, GSK and Cipla-Evans) holding increasing positions in General Management, Regulatory Affairs, Clinical Research, Quality Assurance, Sales and Marketing across major Sub-Saharan Africa countries.
Nigel Preston (VP Product Management) - Nigel has 25 years' global experience of embedded electronic systems development and manufacture. Previous positions include European Director of Engineering at Motorola Inc's Automotive business and COO International Operations for Pi Shurlok. He holds a B.Eng. and Ph.D in Electronic Engineering from the University of Liverpool.
Paul Foster (VP Market Development) - Paul brings over 15 years' experience of go-to-market activities in developing countries and spent much of his career with the Western Union Company where he had overall responsibility for growing the brand across Africa and supported its extensive network of local distribution partners. Most recently he was Global Chief Marketing Officer of Western Union Business Solutions. He holds a B.A Degree in Modern History form the University of Oxford.
Liam Hickey (CFO) - Liam has significant experience in the establishment of new enterprises and the restructuring of established businesses to expand their global reach and make them more profitable, primarily within emerging markets. In addition to stints working in venture capital in East and West Africa, Liam has held senior commercial and operational finance positions in many multinational companies including Bertelsmann, Ericsson and Digicel.
Awards:
Edison Awards 2017 - Gold Award Winner 
GCCA 2016 - #1 International Cleantech Company
Solar + Power awards 2016 - Rural Electrification Development Award
| | |
| --- | --- |
| Company name | Azuri Technologies |
| CEO | Simon Bransfield-Garth |
| Founded | 2012-01-01 |
| Location | Nairobi |
| Sector | Sustainable energy projects |
| Turnover | €1,001,346.50 |
| Employees | 50 |
Impact of this project
With this investment 5 jobs are created
With this investment 6500 people are reached
With this investment 1300 solar home systems are installed
With this investment 1560 tons of CO2 are reduced
About the risks
What are the risks of investing money?
The risk level depends on the specific project. Local partners cover the risk of currency exchange rates and defaults on Local Partner investments. They do this by maintaining financial reserves for this purpose. Aside from that, there is an option to claim their equity if needed. While these measures are intended to minimize the risk to investors, our local partners face risks of their own that could affect their ability to secure your investment. These include - bankruptcy - currency exchange rates - fraud - operational risks - political and regulatory changes - natural disasters or epidemics.
With direct investments, risks of default are not covered. As the risks are higher, so are the interest rates.
There is also some operational risk at Lendahand. An example might be that Lendahand is unable to find shareholders to finance their activities. In such a case, Lendahand will handle outstanding investments at the best of its ability. At the same time, our ability to legally address non-payment from local partners becomes understandably difficult.
How does Lendahand minimize the risks?
Every local partner must share our social mission to ensure local entrepreneurs can access affordable financing, allowing them to grow their business. Local partners must also have a 'track record'; they must have proven themselves as a reliable credit provider for SMEs.
For instance, this means a solid credit portfolio and enough buffers and equity to compensate for unexpected downturns. We also check the organizational structure of the portfolio company and how robust their (internal) procedures are. Finally, the investments must be in proportion to the total balance of that portfolio company. A healthy balance between effectuating influence and being independent is crucial. If you would like to receive more information on the financial indicators we employ, please contact us via info@lendahand.com.
When currency exchange risks become too high for a local partner, Lendahand will urge the local partner to cover these risks. In some scenarios, the local partner is contractually obliged to comply with these demands.
Lendahand always conducts due diligence when companies request funding. The results can be downloaded on the project detail page. However, this analysis is not investing advice.
Does Lendahand provide a guarantee?
Usually we don't. Local partners take care of the repayment, even if (some) entrepreneurs are unable to do so themselves. If the local partner is for some reason unable to repay then there is a chance of partial or full loss of your money. For this reason, Lendahand only selects financially solid partners based on strict criteria.
For most direct investments, there is no guarantee. However, currency risks are covered.
Sometimes, and only for some direct investments in Africa, our partner Sida, part of the Swedish government, will guarantee a maximum of 50%. Read here more about guarantees with Sida. Projects with Sida guarantees are indicated explicitly on the project page.
Does Lendahand have a license or exemption?
Yes. The Dutch Authority Financial Markets (AFM) has provided Hands-on B.V. (with trade name 'Lendahand') in September 2016 with an investment firm license in accordance with article 2:96 of the Financial Markets Supervision Act (Wft). Placing orders on Lendahand's website is therefore an AFM regulated activity. Lendahand also meets its minimum capital requirements following its license as required by De Nederlandsche Bank (DNB).
Lendahand uses an exemption from an approved prospectus that is available up to EUR 5 Million per year. 
How safe are my personal details?
We adhere to strict safety requirements concerning private and payment details. All sensitive data is sent through an encrypted connection (https). Also, information is stored (encrypted) in a secured facility provided by AWS: the world's largest hosting service. A secured connection and multi-factor authentication can only retrieve customer documents.
What happens if the local currency devaluates?
Our local partners and companies bear the exchange rate risks. We settle the investments, redemptions, and interest payments in euro.
Does Lendahand use a third foundation fund?
Lendahand works with Intersolve EGI: a Dutch financial institution specializing in payment settlement and electronic money. To be able to offer these financial services, Intersolve EGI must comply with the applicable financial legislation. Intersolve EGI is therefore supervised by De Nederlandsche Bank (DNB) and the Netherlands Authority for the Financial Markets (AFM) and owns a license to act as an Electronic Money Institution (and therefore also has a license as a Payment Institution). Your money will be deposited on a protected and secure bank account until the project you have invested in has been fully funded. Intersolve has no access to these funds. Once the project is fully funded, the money is transferred to the local partner or company in question.
What happens with my money if Lendahand goes bankrupt?
If Hands-On BV (containing the brand name Lendahand) went bankrupt, trades between Lendahand and payment service provider Intersolve EGI would cease immediately. Intersolve will then transfer the funds in your wallet to your bank account (Note: if at this time the project you have invested in has been fully funded and the money has thus been transferred to the local partner, these funds will not be transferred back to your bank account). Intersolve will then, in consultation with a trustee, handle all repayments between the investors and entrepreneurs until the final repayment of the last project has taken place.
Additionally, Lendahand is part of the investor compensation scheme (ICS). This scheme aims to compensate individuals and small businesses with trusted money and or financial instruments (such as notes or options) to a licensed bank, an investment firm, or a financial institution. In case the financial firm is unable to meet its obligations arising from claims related to the investment service (in other words, if Hands-On BV is not keeping track of the acquired notes by investors in the Wge depot correctly). The ICS guarantees an amount of up to €20.000 per individual. For more information, go to www.toezicht.dnb.nl/en/2/50-202210
Why is Intersolve EGI handling my money?
As part of the AFM license for investment firms, it is required that operational activities carried out by Lendahand (maintaining the website, contracting of local partners, legal issues, etc.) are strictly separated from financial transactions (payments made through the website). Intersolve takes care of the costs. This collaboration offers you more security since your money is placed on a protected bank account immediately after making your payment.
What happens when a local partner goes bankrupt?
When a local partner goes bankrupt, there's a chance you'll lose (part of) your money. Lendahand will try to recover outstanding payments, but the success rate is limited in such situations. For you, as an investor, there's no possibility of taking action against the financial institution. Therefore, it is recommendable to choose several different projects.
About Azuri
| | |
| --- | --- |
| Total assets | €902,038 |
| Revenue (per year) | €0 |
| Equity / total assets | 0.00% |
| Liquidity | 262.00% |
We have already contributed for Azuri Technologies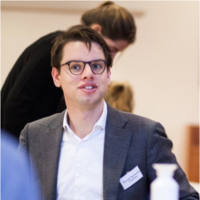 Bernold Nieuwesteeg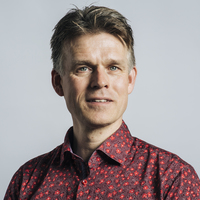 Rob Groen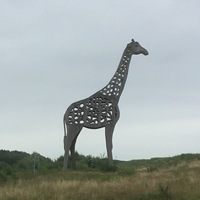 Menne Glas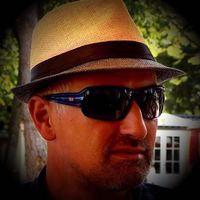 Olaf Janssen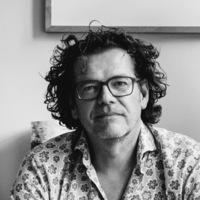 Niek de Bruijn
+ and another
292
investors