Kenya
Sollatek Electronics Kenya 8
With a loan of EUR 80,000 Sollatek can provide 4,000 solar lanterns and Solar Home Systems to households and companies in Kenya.
Direct investment

5 new jobs

20000 people reached

5998 tons of CO2 reduced
Fully funded in 7 days on 28 March 2018.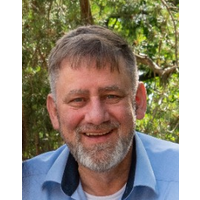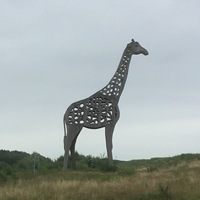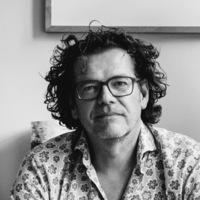 + 142 other investors
Basic info:
Issuer: Sollatek Electronics Kenya Ltd. 
Currency:  EUR 
Amount: 80,000
Maturity: 24 months, semi-annually and linearly amortizing 
Collateral: N.A.
Interest rate: 5.5% p.a. 
Direct loan
This is a direct loan to a company (rather than lending to a financial institution) and therefore it is recommendable that you are careful with the amount you will invest. 
Documentation
Information document issuer (download here)
InRisc: credit analysis write up (download here)
Company Background
Sollatek Electronics Kenya Ltd is an East African leader in supplying clean reliable on and off grid energy solutions. We have been in operation since 1985 as the sole authorised agent for Sollatek products and the owner of the Sollatek franchise in East Africa. Our Head Office is in Mombasa, Kenya and sales office in Nairobi, Kenya. We operate as a wholesale and last mile distribution outfit, selling our products through a region-wide network of distributors, hardware, electronic shops, supermarkets, NGO and Co-operatives. We provide installation services, comprehensive after sales care and hassle free warranty services on all our products.
Our on-grid division supplies and installs voltage protection range includes voltage switchers, stabilisers, and uninterruptible power supplies (UPS).  These devices assist businesses from small to large avoid losses, monetary and efficiency, due to unreliable power by keep their businesses, homes, and lives working uninterrupted.
The Sollatek Solar Division supplies complete turnkey solar systems and ancillary equipment including solar energy systems, solar modules, charge controllers, batteries, solar home systems and portable lanterns. We offer a wide range of affordable and quality product to cater to all the different financial capabilities of end users in Kenya.
As a Company we believe in access to affordable clean energy for all. Currently only 12.6% of Kenya's rural population is connected to grid power. For the estimated 30 million people without a connection, solar energy is one of the most reliable and cost effective solutions. Beyond lack of access to grid power, 49% of the rural populations live at the poverty line as defined by the World Bank, which means they have limited or no disposable income for managing the high upfront costs of some solar solutions.
Since 2009, we have sold over 700,000 portable solar lanterns and solar home systems in East Africa. Through this more than 3.5 million people have gained access to clear renewable energy as a result of Sollatek's activities. We continue to strive to provide clean and reliable energy for all.      
In recent years, Sollatek has won two grants pursing the goal of universal energy access, the USADF Power Africa Off-Grid Challenge for Sollatek Solar Centers. We installed 15 income generating solar centers to run cold storage facilities and lighting for fishing coops along the Kenyan Coast. This project was a finalist in the African Innovation Awards. In 2015, SEKL was awarded a grant from Energy and Environment Partnership (EEP) for setting up an solar entrepreneur network across Kenya to encourage last mile sales and distribution of portable solar lanterns and solar home systems.    
The Project
With this loan Sollatek will be able to provide over 4,000 portable solar lanterns and Solar Home Systems to households and businesses in Kenya. This will contribute greatly to energy security, health, education and economic opportunities for under-served rural off-grid populations in Kenya. 
Sollatek works with three innovative solar manufactures to bring in a range of high quality and affordable solar products that match all the different needs and usages of the Kenyan population. 
Impact
Direct benefits of the loan:  
4,000 homes and business with access to clean, affordable and reliable energy 
Estimated 20,000 individuals who will benefit from the use of solar energy products from lanterns to tailor-made solar systems  
6,000 tonnes of CO2 Emission removed from the atmosphere as people switch from kerosene lanterns to solar 
Indirect benefits of the loan: 
Improved performance at school as children have reliable lights for schoolwork at homes
Health benefits as kerosene lanterns are removed from indoors which fumes cause respiratory illnesses 
Increase incomes as both homes and business do not have to pay for electricity or phone charging 
Increase security for homes and night time activities 
Mission & Vision
To be the East African leader in voltage protection, renewable energy and energy saving industries with a primary focus on offering high quality, affordable, and innovative products and services to all our customers. 
Building on our over 30 years of experience working in East Africa as a wholesale and distribution company for power control & solar energy, we diversified into specialised solar projects, portable solar lanterns and home systems and innovative industrial power optimisation systems.
Management Team 
Mr. Chris R. Soper – Chairman    
Chris is a Chartered Shipbroker and a successful entrepreneur with over 40 years experience of running businesses in Kenya. Chris started in shipping but a chance meeting with Manhal Allos, Managing Director of Sollatek UK Limited, led to him starting up Sollatek Kenya in 1986 to sell voltage protection devices. In 1992, Chris became one of the first people in Kenya to explore business opportunities in renewable energy. Sollatek Kenya has since that time become a leading player in the solar industry.
Mohamed Saleem N. Abdulla—Managing Director 
Saleem is a certified accountant with over 25 years of accounting and management experience and over 20 years working with Sollatek.  Born and educated in Mombasa, he began his career at United Touring Company in Nairobi as the Group Credit Controlled. After 3 year with UTC, Saleem moved back to Mombasa to join Sollatek as the Accountant. Saleem has risen steadily through the ranks of the Company and was promoted to take over from Chris Soper as the Managing Director in 2007. Under his stewardship, Sollatek has doubled its turnover in the past 5 years.
Shemina S. Khodabaksh—Commercial Manager     
Shemina is a career administrator with over 20 years work experience in large commercial enterprise. Shemina started with The Aga Khan Hospital where she worked for over 15 years in various positions. She joined Sollatek in 2006. Shemina has been responsible for setting up and effective office management infrastructure, which has been invaluable for Sollatek, as the Company has grown rapidly in the recent years. She also spearheaded the Corporate Social Responsibility program for the past 5 years, and has been credited with many successful charitable activities organized by Sollatek.
Natalie Balck – Head of Projects and Partnerships 
Natalie was educated in the States and England holding a BA in psychology and MA in International Development. She has worked in Washington DC, England and Kenya in marketing, campaigns and with NGOs. For the last 7 years, she has been working with Sollatek Electronics Kenya Ltd, developing their region wide marketing strategy, fundraising and solar project implementation. She successfully managed the USADF Power Africa Solar Run Freezers for Fisherman project as well as EEP Sollatek Direct: Solar Entrepreneurs in Kenya.  
Samwel O. Odhiambo – Sales and Distribution Manager 
Sam was born and educated in Nairobi. After graduating with a Bachelor of Commerce degree from University of Nairobi in 1999, Sam joined Kenya Credit Traders Limited, a credit/HP firm as a Sales Executive. His strong work ethic and exceptional selling skills saw him promoted to be the Manager of the Company's shop in Eldoret. Sam left KCTL to join Delmer, an electronic weighing and Telecommunications Company in 2001. He worked for Delmer for 6 years and had a short stint at Kenital Solar before joining Sollatek in April 2008. A brilliant salesman and an excellent administrator, Sam has not only played a key role in firmly establishing Sollatek in Kenya but also in expanding the business regionally into Uganda, Rwanda and Burundi.
Website
http://sollatek.co.ke/
Track Record of Awards 
2016 - Finalist in the Africa Innovation Awards in South Africa 
2015  - SEKL was named one of Kenya's Top 100 Mid-Size companies in East Africa by KPMG Kenya. 
2015 - Awarded a grant from Energy and Environment Partnership (EEP) for setting up an solar entrepreneur network across Kenya 
2015 - Mazingira Award in Category of Green Energy Solution 
2014 - Winner of the USADF Power Africa Off-Grid Challenge of 100,000 USD for Sollatek Solar Centers. 
2014 - Winner of Energy, Solar and Lighting, Kenya Homes Expo 
2013  - SEKL was named one of Kenya's Top 100 Mid-Size companies in East Africa by KPMG Kenya.
Previous Project 
USADF Power Africa Off-Grid Challenge
Energy and Environment Partnership (EEP) 
| | |
| --- | --- |
| Company name | Sollatek |
| CEO | Saleem Abdulla |
| Founded | 1985-01-01 |
| Location | Mombasa |
| Sector | Sustainable energy projects |
| Turnover | €3,500,000 |
| Employees | 54 |
Impact of this project
With this investment 5 jobs are created
With this investment 20000 people are reached
With this investment 5998 tons of CO2 are reduced
About the risks
What are the risks of investing money?
The risk level depends on the specific project. Local partners cover the risk of currency exchange rates and defaults on Local Partner investments. They do this by maintaining financial reserves for this purpose. Aside from that, there is an option to claim their equity if needed. While these measures are intended to minimize the risk to investors, our local partners face risks of their own that could affect their ability to secure your investment. These include - bankruptcy - currency exchange rates - fraud - operational risks - political and regulatory changes - natural disasters or epidemics.
With direct investments, risks of default are not covered. As the risks are higher, so are the interest rates.
There is also some operational risk at Lendahand. An example might be that Lendahand is unable to find shareholders to finance their activities. In such a case, Lendahand will handle outstanding investments at the best of its ability. At the same time, our ability to legally address non-payment from local partners becomes understandably difficult.
How does Lendahand minimize the risks?
Every local partner must share our social mission to ensure local entrepreneurs can access affordable financing, allowing them to grow their business. Local partners must also have a 'track record'; they must have proven themselves as a reliable credit provider for SMEs.
For instance, this means a solid credit portfolio and enough buffers and equity to compensate for unexpected downturns. We also check the organizational structure of the portfolio company and how robust their (internal) procedures are. Finally, the investments must be in proportion to the total balance of that portfolio company. A healthy balance between effectuating influence and being independent is crucial. If you would like to receive more information on the financial indicators we employ, please contact us via info@lendahand.com.
When currency exchange risks become too high for a local partner, Lendahand will urge the local partner to cover these risks. In some scenarios, the local partner is contractually obliged to comply with these demands.
Lendahand always conducts due diligence when companies request funding. The results can be downloaded on the project detail page. However, this analysis is not investing advice.
Does Lendahand provide a guarantee?
Usually we don't. Local partners take care of the repayment, even if (some) entrepreneurs are unable to do so themselves. If the local partner is for some reason unable to repay then there is a chance of partial or full loss of your money. For this reason, Lendahand only selects financially solid partners based on strict criteria.
For most direct investments, there is no guarantee. However, currency risks are covered.
Sometimes, and only for some direct investments in Africa, our partner Sida, part of the Swedish government, will guarantee a maximum of 50%. Read here more about guarantees with Sida. Projects with Sida guarantees are indicated explicitly on the project page.
Does Lendahand have a license or exemption?
Yes. The Dutch Authority Financial Markets (AFM) has provided Hands-on B.V. (with trade name 'Lendahand') in September 2016 with an investment firm license in accordance with article 2:96 of the Financial Markets Supervision Act (Wft). Placing orders on Lendahand's website is therefore an AFM regulated activity. Lendahand also meets its minimum capital requirements following its license as required by De Nederlandsche Bank (DNB).
Lendahand uses an exemption from an approved prospectus that is available up to EUR 5 Million per year. 
How safe are my personal details?
We adhere to strict safety requirements concerning private and payment details. All sensitive data is sent through an encrypted connection (https). Also, information is stored (encrypted) in a secured facility provided by AWS: the world's largest hosting service. A secured connection and multi-factor authentication can only retrieve customer documents.
What happens if the local currency devaluates?
Our local partners and companies bear the exchange rate risks. We settle the investments, redemptions, and interest payments in euro.
Does Lendahand use a third foundation fund?
Lendahand works with Intersolve EGI: a Dutch financial institution specializing in payment settlement and electronic money. To be able to offer these financial services, Intersolve EGI must comply with the applicable financial legislation. Intersolve EGI is therefore supervised by De Nederlandsche Bank (DNB) and the Netherlands Authority for the Financial Markets (AFM) and owns a license to act as an Electronic Money Institution (and therefore also has a license as a Payment Institution). Your money will be deposited on a protected and secure bank account until the project you have invested in has been fully funded. Intersolve has no access to these funds. Once the project is fully funded, the money is transferred to the local partner or company in question.
What happens with my money if Lendahand goes bankrupt?
If Hands-On BV (containing the brand name Lendahand) went bankrupt, trades between Lendahand and payment service provider Intersolve EGI would cease immediately. Intersolve will then transfer the funds in your wallet to your bank account (Note: if at this time the project you have invested in has been fully funded and the money has thus been transferred to the local partner, these funds will not be transferred back to your bank account). Intersolve will then, in consultation with a trustee, handle all repayments between the investors and entrepreneurs until the final repayment of the last project has taken place.
Additionally, Lendahand is part of the investor compensation scheme (ICS). This scheme aims to compensate individuals and small businesses with trusted money and or financial instruments (such as notes or options) to a licensed bank, an investment firm, or a financial institution. In case the financial firm is unable to meet its obligations arising from claims related to the investment service (in other words, if Hands-On BV is not keeping track of the acquired notes by investors in the Wge depot correctly). The ICS guarantees an amount of up to €20.000 per individual. For more information, go to www.toezicht.dnb.nl/en/2/50-202210
Why is Intersolve EGI handling my money?
As part of the AFM license for investment firms, it is required that operational activities carried out by Lendahand (maintaining the website, contracting of local partners, legal issues, etc.) are strictly separated from financial transactions (payments made through the website). Intersolve takes care of the costs. This collaboration offers you more security since your money is placed on a protected bank account immediately after making your payment.
What happens when a local partner goes bankrupt?
When a local partner goes bankrupt, there's a chance you'll lose (part of) your money. Lendahand will try to recover outstanding payments, but the success rate is limited in such situations. For you, as an investor, there's no possibility of taking action against the financial institution. Therefore, it is recommendable to choose several different projects.
About Sollatek
| | |
| --- | --- |
| Total assets | €7,713,935.61 |
| Revenue | €1,000,877.98 |
| Leverage ratio | 64.00% |
| Liquidity | 240.00% |
We have already contributed for Sollatek Electronics Kenya 8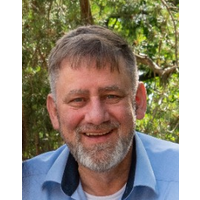 Jan de Wit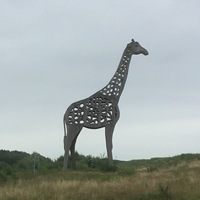 Menne Glas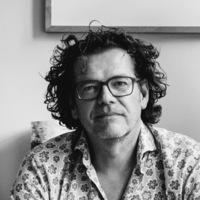 Niek de Bruijn
Arjanne Rietsema
Marc Sierink
+ and another
142
investors