Zambia
VITALITE Zambia 4
With a loan of EUR 240,000 VITALITE is able to procure and install 6,000 solar home systems with farmer households in rural Zambia (with a guarantee of max 50%!).
Direct investment

10 new jobs

30000 people reached

6000 solar systems installed
Fully funded in 6 days on 20 June 2019.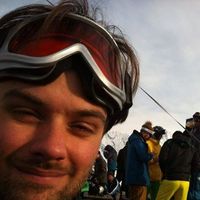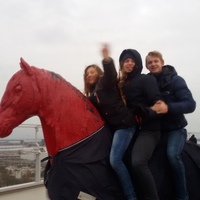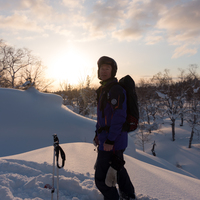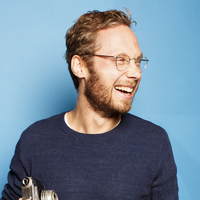 + 498 other investors
IMPORTANT NOTE: this investment involves a guarantee provided by Sida. That means that in case of a default of the investee a maximum of 50% of your investment is covered (excluding interest). Read terms & conditions here     
Basic info:
Issuer: VITALITE ZAMBIA LTD
Currency: EURO
Amount: 240,000, senior debt
Maturity: 24 months, semi-annually and linearly amortizing          
Interest rate: 4.5% p.a.
Guarantee: yes (maximum of 50%)
Direct loan
This is a direct loan to a company (rather than lending to a financial institution) and therefore it is recommendable that you are careful with the amount you will invest. 
Documentation
Summary
VITALITE focuses on providing opportunity in underserved communities in Zambia. We do so by building a strong relationship in the communities by identifying, recruiting, training and servicing VITALITE Certified Agents, who are typically existing small-scale business people embedded and trusted in their community. These agents sell to customers in their community and receive attractive commissions. Payments are processed through our PAYGO digital platform directly and in partnership with mobile money operators where available, thereby introducing an accessible digital financial solution for our target rural customers. Our anchor product is Zambia's first PAYGO enabled SHSs, currently offering a lighting and radio system, and two lighting and TV offerings. Our model is to develop a lifelong partnership with our customers to continually provide them opportunity in terms of larger household solar systems and direct current (DC) appliances, and productive use opportunities that can improve agriculture related incomes.
The primary product offered by VITALITE is our lighting, radio, and phone charging package that forms a basic off-grid solution. VITALITE also offers larger systems that are able to power televisions; energy efficient cookstoves; agriculture training, equipment and inputs, and; a solar water pump, to improve agriculture productivity and household incomes for the VITALITE target market.
We currently have 90 full time employees, 21 Sales and Service Centres operating in 8 of Zambia's 10 provinces, all regularly servicing 305 actives VITALITE certified agents. VITALITE aims to reach 100,000 households with SHSs by 2021, and then continue selling additional products and services to 75% of these households.
The project
96% of rural Zambian's do not have access to the national grid. The requested €240,000 loan will be used to pay for solar home systems designed for rural Zambian farmer households that do not have access to the national grid. 
This loan will directly contribute to the electrification of 6,000 households that are currently using candles, disposable batteries and kerosene to meet their household energy needs.
The SHSs will be sold on a cash and carry basis, and via PAYGO financing over 12 or 18 months. The two-year loan allows us time for shipping, distribution and payments to be realised, allowing us to comfortably pay back this loan.
Impact
VITALITE targets energy poor, low income households across Zambia. VITALITE estimates its target market size to include over 2 million households and micro-enterprises. VITALITE's target customer is any household that does not have reliable access to the national grid. A majority of these customers are rural smallholder farmers and those living in informal low-income urban and peri-urban areas, called compounds in Zambia. Customers typically have a mobile phone and have access to a mobile money account, and derive a majority of their income from farming related activities.
By increasing access to those that would otherwise not be able to purchase a SHS, there are multiple resulting benefits, including:
CO2 emission reductions: Switching to renewable lighting sources saves carbon emissions as compared to the use of traditional energy solutions. Precise reductions depend on existing baseline fuel sources, frequency of use and adoption of modern energy but is estimated to be 0.51 tCO2eq (UNFCCC CDM), which will result in over 51,000 tCO2eq mitigated per year by VITALITE at scale.
Cost-effective: Not having access to reliable modern energy can result in significant expenditure to meet energy needs. It is estimated that off-grid households in Zambia spend approximately EUR 88/year on lighting alone (Bloomberg, 2016). Combining cost for batteries for radios and phone charging, this figure can increase to over EUR 120/year. The approximate retail price of the VITALITE lighting system with radio and phone charging is EUR 105 with a 3-year guarantee and an estimated lifetime of 7 – 10 years. As a result, significant cost-savings is achieved by VITALITE customers
Productivity: The reliable night-time lighting allows entrepreneurs to operate their businesses longer and enables children to study at night. These are critical first steps to improving incomes and educational outcomes in the underserved communities VITALITE works.
Improved health: VITALITE's systems displace unclean, traditional sources of energy that are used in the absence of modern energy. Kerosene, wood fires, and disposable batteries and are source of indoor air pollution and environmental pollution which negatively disproportionately affect women and children. Our products enable households to benefit from modern energy and reduce exposure to unsafe environments.
 Case studies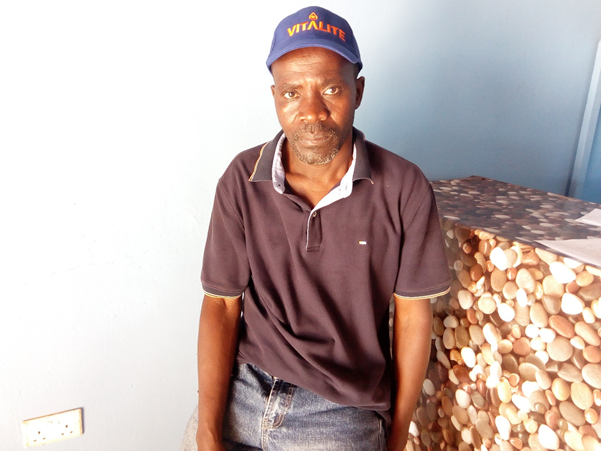 Meet Dalisani Ngoma, our client from Lusaka West, Lusaka. Dalisani owns two Solar Home Systems (SHS), one fully paid-off purchased on 2nd March 2017 and the other purchased on 18th March 2017 with a 15.6-inch Solar TV. He heard about VITALITE from Jackson Zulu, our client of two systems from Lusaka West. He solemnly depends on the SHS for all his lighting and entertainment needs. Jackson mentioned that "The systems save me a lot of money which I used to spend on candles and batteries for torches. My kids get to watch cartoons and my wife watches Zee World while I listen to the news on the radio. The whole family is catered for, no complaints at all."
Additional information on VITALITE:
Description of Vision & Mission:
VITALITE's vision is a society whereby opportunities, to improve one's life, are equally available to all. Our mission is to make quality products, services and renewable energy accessible and affordable to all underserved Zambian households.
Management team:
VITALITE team is guided by an experienced management team having worked together for the past 13 years in Zambia, and a rigorous distribution approach defined by our Professional, Proactive and Productive (Triple P) principles.
The founders of VITALITE, Dr. John Fay, Dr. Sam Bell and Mr. Mike Matokwani began working together in Zambia in 2005 for a USAID funded Sustainable Agriculture and Natural Resource Management (SANREM) project with Cornell University and Community Markets for Conservation.
John is focused on catalysing social, economic or environmental progress in Africa. John is the managing director of VITALITE, leading all core functions of the company. He has significant experience in the private sector, including working for development consultancy Emerging Markets Group, US based corporate CIGNA, investment bank FBR and private equity firm Brooks, Houghton. John has a PhD at the University of Cape Town's Graduate School of Business, an MBA from Cornell University's Johnson School of Management and a BA from Duke University.
Mike is the financial director at VITALITE, where he has significant experience in the financial operations of Zambia's first PAYGO company. Over his career Mike Matokwani has over 20 years of experience in a variety of accounting procedures including the preparation of financial reports, auditing company accounts, project management and the preparation of various financial appraisals for companies and donor projects. Mike's financial work extends to development projects funded by USAID, UKAID and the Norwegian government and numerous Zambian companies.
Sam has led a number of programmes in Zambia focused on renewable energy and climate smart agriculture. Sam focuses on strategy and carbon market access for VITALITE. Sam has significant experience with monitoring and evaluation methodologies and in the carbon markets including the design and registration of a number of CDM offset programmes across Africa, Sam holds an Assistant Professor position at the Oregon State University Department of Applied Economics.
Highlights or Awards:
SIDA-PFAN Initiative for Climate and Clean Energy Financing Award (May 2018)
Beyond the Grid Fund Zambia Awardee (2017)
Global Social Business Incubator (GSBI) Accelerator Alumni (2017)
| | |
| --- | --- |
| Company name | Vitalite |
| CEO | John Fay |
| Founded | 2013-01-01 |
| Location | Lusaka |
| Sector | Sustainable energy projects |
| Turnover | €1,500,000 |
| Employees | 100 |
Impact of this project
With this investment 10 jobs are created
With this investment 30000 people are reached
With this investment 6000 solar home systems are installed
About the risks
What are the risks of investing money?
The risk level depends on the specific project. Local partners cover the risk of currency exchange rates and defaults on Local Partner investments. They do this by maintaining financial reserves for this purpose. Aside from that, there is an option to claim their equity if needed. While these measures are intended to minimize the risk to investors, our local partners face risks of their own that could affect their ability to secure your investment. These include - bankruptcy - currency exchange rates - fraud - operational risks - political and regulatory changes - natural disasters or epidemics.
With direct investments, risks of default are not covered. As the risks are higher, so are the interest rates.
There is also some operational risk at Lendahand. An example might be that Lendahand is unable to find shareholders to finance their activities. In such a case, Lendahand will handle outstanding investments at the best of its ability. At the same time, our ability to legally address non-payment from local partners becomes understandably difficult.
How does Lendahand minimize the risks?
Every local partner must share our social mission to ensure local entrepreneurs can access affordable financing, allowing them to grow their business. Local partners must also have a 'track record'; they must have proven themselves as a reliable credit provider for SMEs.
For instance, this means a solid credit portfolio and enough buffers and equity to compensate for unexpected downturns. We also check the organizational structure of the portfolio company and how robust their (internal) procedures are. Finally, the investments must be in proportion to the total balance of that portfolio company. A healthy balance between effectuating influence and being independent is crucial. If you would like to receive more information on the financial indicators we employ, please contact us via info@lendahand.com.
When currency exchange risks become too high for a local partner, Lendahand will urge the local partner to cover these risks. In some scenarios, the local partner is contractually obliged to comply with these demands.
Lendahand always conducts due diligence when companies request funding. The results can be downloaded on the project detail page. However, this analysis is not investing advice.
Does Lendahand provide a guarantee?
Usually we don't. Local partners take care of the repayment, even if (some) entrepreneurs are unable to do so themselves. If the local partner is for some reason unable to repay then there is a chance of partial or full loss of your money. For this reason, Lendahand only selects financially solid partners based on strict criteria.
For most direct investments, there is no guarantee. However, currency risks are covered.
Sometimes, and only for some direct investments in Africa, our partner Sida, part of the Swedish government, will guarantee a maximum of 50%. Read here more about guarantees with Sida. Projects with Sida guarantees are indicated explicitly on the project page.
Does Lendahand have a license or exemption?
Yes. The Dutch Authority Financial Markets (AFM) has provided Hands-on B.V. (with trade name 'Lendahand') in September 2016 with an investment firm license in accordance with article 2:96 of the Financial Markets Supervision Act (Wft). Placing orders on Lendahand's website is therefore an AFM regulated activity. Lendahand also meets its minimum capital requirements following its license as required by De Nederlandsche Bank (DNB).
Lendahand uses an exemption from an approved prospectus that is available up to EUR 5 Million per year. 
How safe are my personal details?
We adhere to strict safety requirements concerning private and payment details. All sensitive data is sent through an encrypted connection (https). Also, information is stored (encrypted) in a secured facility provided by AWS: the world's largest hosting service. A secured connection and multi-factor authentication can only retrieve customer documents.
What happens if the local currency devaluates?
Our local partners and companies bear the exchange rate risks. We settle the investments, redemptions, and interest payments in euro.
Does Lendahand use a third foundation fund?
Lendahand works with Intersolve EGI: a Dutch financial institution specializing in payment settlement and electronic money. To be able to offer these financial services, Intersolve EGI must comply with the applicable financial legislation. Intersolve EGI is therefore supervised by De Nederlandsche Bank (DNB) and the Netherlands Authority for the Financial Markets (AFM) and owns a license to act as an Electronic Money Institution (and therefore also has a license as a Payment Institution). Your money will be deposited on a protected and secure bank account until the project you have invested in has been fully funded. Intersolve has no access to these funds. Once the project is fully funded, the money is transferred to the local partner or company in question.
What happens with my money if Lendahand goes bankrupt?
If Hands-On BV (containing the brand name Lendahand) went bankrupt, trades between Lendahand and payment service provider Intersolve EGI would cease immediately. Intersolve will then transfer the funds in your wallet to your bank account (Note: if at this time the project you have invested in has been fully funded and the money has thus been transferred to the local partner, these funds will not be transferred back to your bank account). Intersolve will then, in consultation with a trustee, handle all repayments between the investors and entrepreneurs until the final repayment of the last project has taken place.
Additionally, Lendahand is part of the investor compensation scheme (ICS). This scheme aims to compensate individuals and small businesses with trusted money and or financial instruments (such as notes or options) to a licensed bank, an investment firm, or a financial institution. In case the financial firm is unable to meet its obligations arising from claims related to the investment service (in other words, if Hands-On BV is not keeping track of the acquired notes by investors in the Wge depot correctly). The ICS guarantees an amount of up to €20.000 per individual. For more information, go to www.toezicht.dnb.nl/en/2/50-202210
Why is Intersolve EGI handling my money?
As part of the AFM license for investment firms, it is required that operational activities carried out by Lendahand (maintaining the website, contracting of local partners, legal issues, etc.) are strictly separated from financial transactions (payments made through the website). Intersolve takes care of the costs. This collaboration offers you more security since your money is placed on a protected bank account immediately after making your payment.
What happens when a local partner goes bankrupt?
When a local partner goes bankrupt, there's a chance you'll lose (part of) your money. Lendahand will try to recover outstanding payments, but the success rate is limited in such situations. For you, as an investor, there's no possibility of taking action against the financial institution. Therefore, it is recommendable to choose several different projects.
About Vitalite
| | |
| --- | --- |
| Total assets | €1,372,542 |
| Revenue | €910,288 |
| Leverage ratio | 5.11% |
| Liquidity | 443.00% |
We have already contributed for VITALITE Zambia 4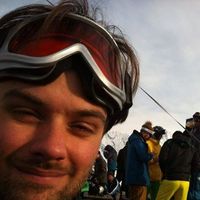 Roderik Emmerink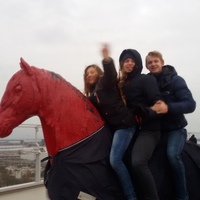 Piet van der Kooi
Boudewijn Gailliaert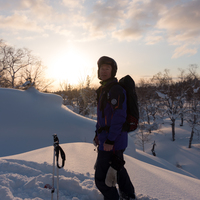 Jos Schreur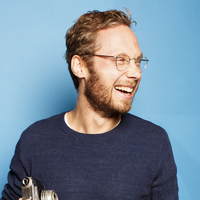 Martijn Savenije
+ and another
498
investors