Mozambique
SolarWorks! 10
With EUR 185,000 around 1,850 households in Mozambique will be able to install a Solar Home System and get access to clean energy.
Direct investment

10 new jobs

9000 people reached

1850 solar systems installed
6 months
Repayment Interval
Fully funded in 3 hours on 17 July 2019.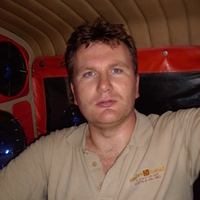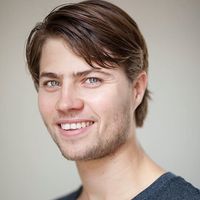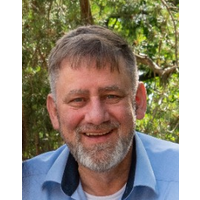 + 282 other investors
Basic info
Issuer: SolarWorks! Trading B.V.
Currency: EURO  
Amount: 185,000  
Maturity: 36 months, semi-annually and linearly amortizing  
Collateral: N.A. 
Interest rate: 7.5% p.a.
Non-recall period: N.A. Issuer is allowed to repay the loan early at all times against a 2% penalty fee on the amount prepaid. In case the company sells more than 50% of its shares, no penalty fee will apply if prepayment occurs. 
Direct investment
This is a direct investment to a company (rather than lending to a financial institution) and therefore it is recommendable that you are careful with the amount you will invest.  
Documentation 
InRisc: credit analysis write up (download here)
SolarWorks! Business Presentation (download here) 
Summary 
SolarWorks! was founded in 2008 by industrial designer Bernard Hulshof and econometrist Arnoud de Vroomen. The SolarWorks! development centre is based at the incubator of the University of Technology in Delft (The Netherlands). Here products design and R&D is conducted. The distribution of the Solar Home Systems is implemented in Mozambique, where over 80% of the 29 million inhabitants do not have access to electricity. Mozambique is an untapped market with fast growing mobile money penetration which is an important driver behind the fast growing sales of Pay-As-You-Go sales.
SolarWorks! offers a range of products of which the majority is used in households, however more and more small businesses are using our services too: they are using the larger systems to have their equipment running on solar systems instead of on generators or old car batteries. SolarWorks! distributes Solar Home Systems based on a Pay-As-You-Go technology in Mozambique to make access to electricity affordable: through mobile payments people unlock their system for a day, a week or a month. After 24 or 36 months the system is unlocked forever and owned by the customer. SolarWorks! uses systems that are easy to upgrade: people can start with a smaller system (three lights and phone charging) and grow gradually with the growth of their income to larger systems (lighting, charging, television and refrigeration) without having to buy a completely new system.
SolarWorks! has already installed 6,000 systems in Mozambique and aims to install another 15,000 systems in the coming 12 months. Through a partnership with Vodacom, the SolarWorks! systems are now also available in the Vodacom stores. SolarWorks! has a regional approach: every three months a new region is opened which needs to have a positive return within 18 months from opening. SolarWorks! attracted 2 million of equity in the past year to scale its operations and is preparing another investment round to accelerate growth in Mozambique towards the north of the country where the biggest potential is. This project focusses on the Beira area. 
The project 
With this project SolarWorks! will be able to install 1,850 Solar Home Systems in the Sofala province, providing 1,850 households with access to solar energy. SolarWorks! offers its systems with a solar panel of 10 watts, 50 watts or 100 watts. The expectation is that in about 30% of the cases, the smaller Solar Home Systems (10 watts) will, upon customer request, be upgraded to larger systems. All SolarWorks! products have a three year warranty.
Clients can opt for a 24 month, a 30 month or a 36 month repayment schedule depending on the amount they are able to pay per month. SolarWorks! prides itself on a very low default rate as it has put a lot of effort in selecting clients that can afford the Pay-As-You-Go-contracts and is making people aware of what they are about to sign. To measure customer satisfactions, a call centre can be reached to help out customer in case of questions.
The Solar PowerBox is the smallest Solar Home System (10 watts) SolarWorks! offers and is a good way to introduce customers to using solar power in their homes. The system is able to power three lights and charges phones as well as tablets. Customers are asked for a down payment of USD 14 after which they pay USD 7 per month for 36 months. After completing the payment schedule the customers will become the system's owner. Due to the small repayments, the systems are made affordable for everyone.
Impact of the project
Solar Home Systems improve the lives of the average family that lives off-grid. Suddenly there is light in the house and children can study in the evening resulting in better school performance. Respiratory diseases are avoided as kerosene lamps are replaced by a clean energy source. Small business can expand their business with our systems and employ more people that in turn can start using solar energy. The direct and indirect impact of solar home system is a real life changer!
Vision & Mission of SolarWorks! 
Bringing life changing products to off grid Africa
SolarWorks! aims to bring life changing solutions to emerging markets against the lowest cost possible for the customer but in a financially, socially and environmentally sustainable way. True to our roots, technology will always play an important role in this: in both product designs as well as executing a business model.
Aspirational Customers
SolarWorks! puts a lot of effort in finding the right customer: the ideal customer is someone that lives without electricity and has not only enough income to really be able to afford the SolarWorks! product but also has an aspirational attitude in life. As their income grows they want to fulfil their dreams of having appliances like television, refrigerators and in the future even air conditioning in their house. As long as SolarWorks! is able to give them the solutions that fulfil their dreams, we are convinced they will not just buy one system from us but will remain loyal customers.
The role of technology
By working together with the University of Technology in Delft, we are in the fortunate position to have access to a broad range of technology. Where 10 years ago we used a very hardware-orientated technology for product design, we now see a shift to the use of mobile payment technology: machine learning by using data (including for example weather forecast data) and fintech (e.g. sophisticated credit rating apps and banking on your phone). All these technologies will be used to retain our customers and keep on giving them the energy services that fit the user profile and income.
Management team
Team in Mozambique
Casper Sikkema (CCO and managing director of SolarWorks Mozambique)
After 10 years of M&A positions (consultant at DB&S and corporate at IHC Merwede) Casper worked as CEO of a skin care solutions company with a leasing business model. His urge to do something that can change lives, ideally in emerging markets, resulted in him joining SolarWorks in 2015 to set up the Pay-As-You-Go business in Mozambique.
Miguel Sotomaior (Country Director Mozambique)
Miguel is a sales focussed country manager that knows how to inspire large groups of sales people in tough circumstances. At the same time he knows how important processes are to make a company grow. He brings many years of experience in Europe and Africa (Angola) to the table and is a key player in SolarWorks! success.
Silvio Numaio (Finance Manager Mozambique)
Silvio has a solid background in financial accounting, audit and management accounting and has worked in various sectors in Mozambique (oa agriculture, retail). He is in charge of financial management of SolarWorks! Mozambique.
Ancha Saide
After working for the customer support centre Vodacom/Mpesa, Ancha was recruited to set up the call centre and back office of SolarWorks! in Mozambique. She runs a team of 20 people from the SolarWorks! office in Maputo to make sure all customers have systems installed, their questions answered and are paying their Pay-As-You-Go amounts.
Nelson Chichava (Area Manager Manhicha)
Manhicha was the second region that was opened in Mozambique (about 80km north of the capital). Nelson started as sales agent and now runs a complete area with over 10 sales agents and a core support team
Delfina Valgy (Area Manager Matola)
Delfina was originally recruited as management assistant for the head office but soon she showed that she wanted more responsibilities. She is now in charge of the biggest sales region and has a team of 20 people working for her.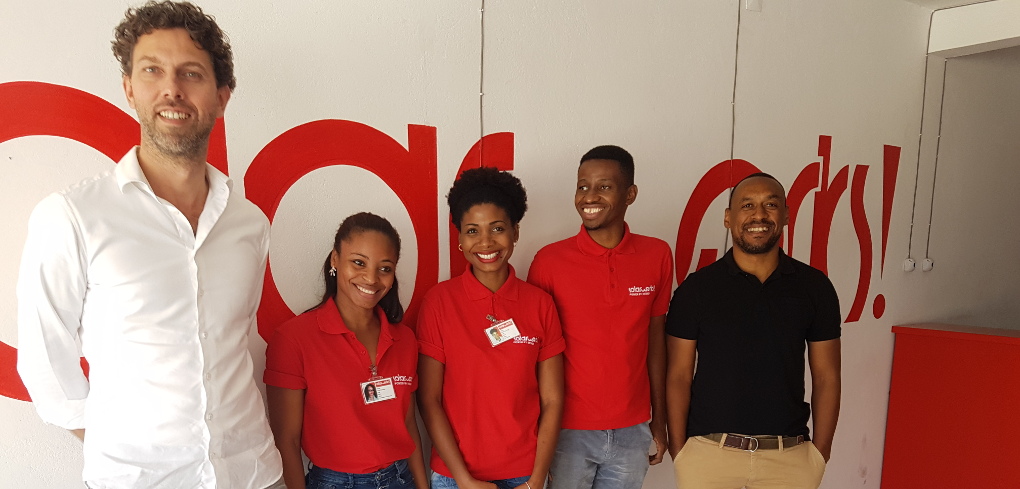 Team in Delft
Arnoud de Vroomen (CEO and co-founder)
Arnoud has been involved in emerging markets, in particular Africa, since 1995. After working for Unilever for many years and being in charge of a carbon credit company, he founded SolarWorks! together with Bernard Hulshof in 2008 after they worked on a solar lighting project together in Madagascar in 2007. Arnoud studied econometrics at the Erasmus University in Rotterdam and has a post graduate in finance.
Bernard Hulshof (Design Director and co-founder)
Bernard graduated in 2007 on a prototype of a lamp that uses solar energy to charge the battery. A year later he founded SolarWorks! with Arnoud de Vroomen. Bernard Hulshof is responsible for the design of the SolarWorks! products and created the current modular Solar Home Systems.
Thomas de Wijn (COO)
Thomas worked in various supply chain positions for L'Oreal since 2004 in The Netherlands and the UK. After doing work for a cooperation in Guatamala (ICAmigos), he started actively looking for a position where he could use his experience and at the same time bringing life changing products to people that really need them. Thomas is in charge of the complete supply chain: from purchasing components until the final installation at customer.
Partnerships
Delft University of Technology/Delft Global Initiative – See https://www.tudelft.nl/global/. A cooperation in which technology is central to improve lives, anywhere in the world.
Vodacom – sales cooperation agreement in Mozambique to sell SolarWorks! products in Vodacom stores and via Vodacom agents.
Hypoport – fintech company: SolarWorks! and Hypoport developed a credit rating app for the rural African market where credit worthiness depends on many other things than just having a steady income.
| | |
| --- | --- |
| Company name | SolarWorks! 10 |
| CEO | Arnoud de Vroomen |
| Founded | 2008-01-01 |
| Location | Maputo |
| Sector | Sustainable energy projects |
| Turnover | €683,292 |
| Employees | 150 |
Impact of this project
With this investment 10 jobs are created
With this investment 9000 people are reached
With this investment 1850 solar home systems are installed
About the investment
| | |
| --- | --- |
| Type | Direct investment |
| Issuer | SolarWorks! |
| Funding target | €185,000 |
| Annual interest | 7.50% |
| Maturity | 36 months |
| Repayment Interval | Semiannually |
| Currency | EUR |
| Terms and conditions | Show |
| Note terms | Download |
| Information document issuer | Download |
About the risks
What are the risks of investing money?
The risk level depends on the specific project. Local partners cover the risk of currency exchange rates and defaults on Local Partner investments. They do this by maintaining financial reserves for this purpose. Aside from that, there is an option to claim their equity if needed. While these measures are intended to minimize the risk to investors, our local partners face risks of their own that could affect their ability to secure your investment. These include - bankruptcy - currency exchange rates - fraud - operational risks - political and regulatory changes - natural disasters or epidemics.
With direct investments, risks of default are not covered. As the risks are higher, so are the interest rates.
There is also some operational risk at Lendahand. An example might be that Lendahand is unable to find shareholders to finance their activities. In such a case, Lendahand will handle outstanding investments at the best of its ability. At the same time, our ability to legally address non-payment from local partners becomes understandably difficult.
How does Lendahand minimize the risks?
Every local partner must share our social mission to ensure local entrepreneurs can access affordable financing, allowing them to grow their business. Local partners must also have a 'track record'; they must have proven themselves as a reliable credit provider for SMEs.
For instance, this means a solid credit portfolio and enough buffers and equity to compensate for unexpected downturns. We also check the organizational structure of the portfolio company and how robust their (internal) procedures are. Finally, the investments must be in proportion to the total balance of that portfolio company. A healthy balance between effectuating influence and being independent is crucial. If you would like to receive more information on the financial indicators we employ, please contact us via info@lendahand.com.
When currency exchange risks become too high for a local partner, Lendahand will urge the local partner to cover these risks. In some scenarios, the local partner is contractually obliged to comply with these demands.
Lendahand always conducts due diligence when companies request funding. The results can be downloaded on the project detail page. However, this analysis is not investing advice.
Does Lendahand provide a guarantee?
Usually we don't. Local partners take care of the repayment, even if (some) entrepreneurs are unable to do so themselves. If the local partner is for some reason unable to repay then there is a chance of partial or full loss of your money. For this reason, Lendahand only selects financially solid partners based on strict criteria.
For most direct investments, there is no guarantee. However, currency risks are covered.
Sometimes, and only for some direct investments in Africa, our partner Sida, part of the Swedish government, will guarantee a maximum of 50%. Read here more about guarantees with Sida. Projects with Sida guarantees are indicated explicitly on the project page.
Does Lendahand have a license or exemption?
Yes. The Dutch Authority Financial Markets (AFM) has provided Hands-on B.V. (with trade name 'Lendahand') in September 2016 with an investment firm license in accordance with article 2:96 of the Financial Markets Supervision Act (Wft). Placing orders on Lendahand's website is therefore an AFM regulated activity. Lendahand also meets its minimum capital requirements following its license as required by De Nederlandsche Bank (DNB).
Lendahand uses an exemption from an approved prospectus that is available up to EUR 5 Million per year. 
How safe are my personal details?
We adhere to strict safety requirements concerning private and payment details. All sensitive data is sent through an encrypted connection (https). Also, information is stored (encrypted) in a secured facility provided by AWS: the world's largest hosting service. A secured connection and multi-factor authentication can only retrieve customer documents.
What happens if the local currency devaluates?
Our local partners and companies bear the exchange rate risks. We settle the investments, redemptions, and interest payments in euro.
Does Lendahand use a third foundation fund?
Lendahand works with Intersolve EGI: a Dutch financial institution specializing in payment settlement and electronic money. To be able to offer these financial services, Intersolve EGI must comply with the applicable financial legislation. Intersolve EGI is therefore supervised by De Nederlandsche Bank (DNB) and the Netherlands Authority for the Financial Markets (AFM) and owns a license to act as an Electronic Money Institution (and therefore also has a license as a Payment Institution). Your money will be deposited on a protected and secure bank account until the project you have invested in has been fully funded. Intersolve has no access to these funds. Once the project is fully funded, the money is transferred to the local partner or company in question.
What happens with my money if Lendahand goes bankrupt?
If Hands-On BV (containing the brand name Lendahand) went bankrupt, trades between Lendahand and payment service provider Intersolve EGI would cease immediately. Intersolve will then transfer the funds in your wallet to your bank account (Note: if at this time the project you have invested in has been fully funded and the money has thus been transferred to the local partner, these funds will not be transferred back to your bank account). Intersolve will then, in consultation with a trustee, handle all repayments between the investors and entrepreneurs until the final repayment of the last project has taken place.
Additionally, Lendahand is part of the investor compensation scheme (ICS). This scheme aims to compensate individuals and small businesses with trusted money and or financial instruments (such as notes or options) to a licensed bank, an investment firm, or a financial institution. In case the financial firm is unable to meet its obligations arising from claims related to the investment service (in other words, if Hands-On BV is not keeping track of the acquired notes by investors in the Wge depot correctly). The ICS guarantees an amount of up to €20.000 per individual. For more information, go to www.toezicht.dnb.nl/en/2/50-202210
Why is Intersolve EGI handling my money?
As part of the AFM license for investment firms, it is required that operational activities carried out by Lendahand (maintaining the website, contracting of local partners, legal issues, etc.) are strictly separated from financial transactions (payments made through the website). Intersolve takes care of the costs. This collaboration offers you more security since your money is placed on a protected bank account immediately after making your payment.
What happens when a local partner goes bankrupt?
When a local partner goes bankrupt, there's a chance you'll lose (part of) your money. Lendahand will try to recover outstanding payments, but the success rate is limited in such situations. For you, as an investor, there's no possibility of taking action against the financial institution. Therefore, it is recommendable to choose several different projects.
About SolarWorks!
| | |
| --- | --- |
| Total assets | €4,629,972 |
| Revenue (per year) | €0 |
| Equity / total assets | 59.10% |
| Liquidity | 813.00% |
We have already contributed for SolarWorks! 10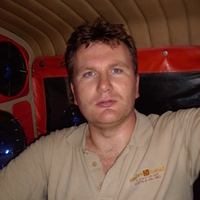 Jan Meijberg
Marc Sierink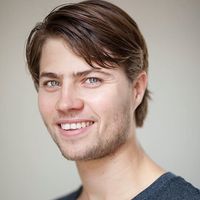 Wilgert Velinga
Jan-Dik Boot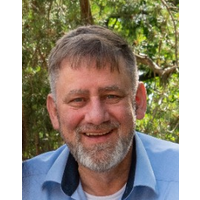 Jan de Wit
+ and another
282
investors