Kenya
Soko Inc.
Met 500.000 euro kan B-Corp SOKO Inc. voldoende voorraad inkopen bij 2300 Keniaanse ambachtslieden, die handgemaakte ringen en halskettingen maken, en deze producten via internet verkopen.
Direct investment

15 new jobs

2300 people reached
Fully funded in 7 days on 31 October 2019.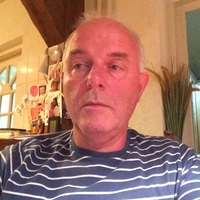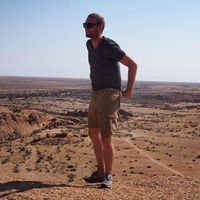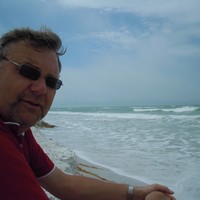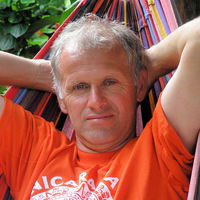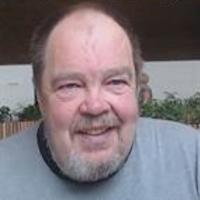 + 838 other investors
Only available for tax residents of the Netherlands.
Het project is in verband met een belastingverdrag tussen Nederland en de VS alleen beschikbaar voor Nederlandse belastingplichtigen. Kort voor de 1e terugbetaling zullen we investeerders vragen een formulier te ondertekenen waardoor SOKO de belastingafdracht overeenkomstig het verdrag kan reduceren.
Over de uitgevende instelling
LET OP: hoog risico product - directe lening aan een bedrijf. Risico op wanbetaling wordt niet afgedekt door een lokale partner. 
Basisinformatie
Uitgevende instelling: SOKO Inc
Valuta: EUR
Bedrag: 500.000 senior debt
Looptijd: 12 maanden, halfjaarlijks en lineair
Rente: 6,25% per jaar
 
Directe lening
Dit is een directe investering in een bedrijf. Er zit dus geen lokale financiële instelling tussen die het risico op wanbetaling afdekt. Het is raadzaam om voorzichtig om te gaan met de hoogte van een eventuele investering in dit project. 
Documentatie
Samenvatting
SOKO is een internationaal platform (website) en verantwoord lifestyle merk waar ambachtelijke ondernemers uit de derde wereld samen worden gebracht met consumenten verspreid over de hele wereld. Er wordt gebruik gemaakt van mobiele technologie om de ondernemers in staat te stellen hun zelfgemaakte producten wereldwijd via internet te verkopen. Het gaat om oorbellen, ringen, armbanden en kettingen. Zie ook https://shopsoko.com/pages/about
Het project
SOKO wordt gedreven door sociale doeleinden: ambachtslieden en de gemeenschappen waarin ze leven in staat stellen hun productietechnieken en het cultureel erfgoed voor toekomstige generaties te behouden. De samenwerking met Lendahand zal het voor SOKO mogelijk maken ethisch geproduceerde producten in te kopen die vervolgens aan een breed publiek worden aangeboden aan alle bezoekers van de websites. De producten worden verkocht via ruim 500 websites in meer dan 64 landen, waaronder in de Verenigde Staten, Europa, Azië, Canada en Australië.
Business model
De huidige inkomstenstroom van SOKO komt via twee verschillende kanalen:
Wholesale verkoop aan winkeliers over de hele wereld
Directe verkoop aan consumenten via shopsoko.com
Het doel voor 2020 is het creëren van een extra inkomstenstroom via een SaaS business model. SOKO'S Virtual Resource Planning (VRP) systeem zal de verschillende bedrijfsfacetten integreren: inkooporders, het bewaken van de levering van goederen, het beheren van voorraadniveaus binnen de keten, het monitoren van leningen, het genereren van logboeken, het traceren van stortingen/betalingen en het volgen van de financiële historie van elke ondernemer. Ook ondernemers / leveranciers krijgen toegang tot het systeem tegen een kleine vergoeding.
Er loopt reeds een pilot met de eerste klant en de verwachting is dat er komend jaar veel klanten van het systeem gebruik kunnen maken.
Assortiment
De YTD 2019 huidige productverdeling is:
Oorbellen: 48%
Ringen: 13%
Armbanden: 23%
Halskettingen: 16%
Partnerships
SOKO lanceerde recent een samenwerking met een kledingbedrijf met winkels in New York en Los Angeles. Deze partner opent juist fysieke winkels, in een tijd waarin retailmerken winkels in Amerika meer en meer sluiten.
Daarnaast is er al jarenlang een samenwerking met het VN-Trust Fonds (UNTF), waar exclusieve producten voor ontworpen worden om geld in te zamelen voor non-profit organisaties.
In het begin van 2020 lanceren ze nieuwe samenwerkingen met Zalando, Madewell en Amour Vert.
Target 2020
De verkoopdoelstelling voor het boekjaar 2020 is USD 10 miljoen.
Impact
Ondernemers die zijn aangesloten ontvangen gemiddeld 22% van de inkomsten die via de websites worden gegenereerd.
2300 + ambachtslieden in heel Kenia zijn nu aangesloten.
Ambachtslieden die samenwerken met SOKO verdienen 5x meer dan een gemiddelde ondernemer met soortgelijke business.
Ongeveer 11.400 mensen profiteren van de opbrengsten gegenereerd uit de verkoop.
Aanvullende informatie over SOKO
Missie
Door technologie in te zetten verbindt SOKO ambachtelijke ondernemers uit ontwikkelingslanden met de wereldwijde (consumenten)markt.
Management team
Joanne Calabrese, CEO
Voorheen
President, The Body Shop, USA regio
SVP/hoofd van de Fossil Group, USA regio
Vice president Gap en Duty Free shoppers
Merchandise Manager Macy's
Joshua Mwaniki, Managing Director
Voorheen
Marylene Otieno, financieel directeur
Voorheen
Barefoot Power Afrika
Smart Solar Limited
KSPCA
Jennifer Nakamura, hoofd digitale marketing en e-commerce
Voorheen
Anki
Gymboree
Blue Martini
Viniita Moran, directeur eCommerce
Voorheen
Museum voor moderne kunst
Room to Read
Owl Cave Books
Hellen savala, hoofd human resources
Voorheen
Samasource
Onfon
Aga Khan
Ericsson
Highlights of Awards
SOKO is BCorp gecertificeerd in 2019
SOKO werd gekozen om deel te nemen aan het Stanford Seed Transformation project en was een van de 65 gekozen bedrijven in Oost-Afrika
| | |
| --- | --- |
| Company name | Soko Inc. |
| CEO | Joanne Calabrese |
| Founded | 2011-01-01 |
| Location | San Fransisco |
| Sector | Manufacturing / Production |
| Turnover | €2,300,000 |
| Employees | 74 |
Impact of this project
With this investment 15 jobs are created
With this investment 2300 people are reached
About the risks
What are the risks of investing money?
Our local partners cover the risk of currency exchange rates and loan defaults. They do this by maintaining financial reserves for this purpose . In addition, there is an option to claim their equity if needed. While these measures are intended to minimize the risk to funders, our local partners face risks of their own that could effect their ability to secure a loan. These include: - bankruptcy - currency exchange rates - fraud - operational risks - political and regulatory changes - natural disasters or epidemics.
If you invest direct in a company, hence not via a local partner, risks of default are not covered. As the risk that comes with direct lendings is generally higher than an investment through a local partner, the interest rate is also higher.
There is also some operational risk at Lendahand. An example might be that Lendahand is unable to find shareholders to finance their activities. In such a case, Lendahand will handle outstanding loans at the best of its ability. At the same time, our ability to legally address non-payment from local partners becomes understandably difficult.
How does Lendahand minimize the risks?
Local partners must adhere to our mission and work with us to provide loans that are affordable. This insures that local entrepreneurs have access to financing that allows them to grow their business. A local partner must also have a track record. In other words, they must have proven themselves as a meso-credit provider for SMEs. This means (for instance) that the partner must have a solid credit portfolio, along with enough buffers and equity to compensate for unexpected downturns. We also check the organizational structure of the partner and how robust their (internal) procedures are. Finally, the loans that a local partner receives via Lendahand must be in proportion to the partner's total balance sheet. A healthy balance between effectuating influence and independence is crucial. If you would like to receive more information on the financial indicators we employ, please contact us via info@lendahand.com.
When currency exchange risks become too high for a local partner, Lendahand will urge the local partner to cover these risks. In some scenario's the local partner is contractually obliged to comply with these demands.
Lendahand will always conduct due diligence when a Company requests for a direct loan. To provide more insights on risks, an independent partie comes in to perform brief analysis on direct loans. The results can be downloaded on the project detail page of the direct loan. However, this analysis serves primarily as a tool for your own opinion and conclusion. Pay attention to the fact this analysis is not an investing advice.
Does Lendahand provide guarantee on the loans?
Normally we don't. Local partners take care of the repayment, even if (some) entrepreneurs are unable to do so themselves. If the local partner is for some reason unable to repay then there is a chance of partial or full loss of your money. For this reason Lendahand only selects financially solid partners based on strict criteria.
Also, for most direct loans no guarantee is provided. For these investments currency risks are covered however.
Sometimes - and only for some direct investments in Africa - our partner Sida, part of the Swedish government, will provide a guarantee with a maximum of 50%. If this is the case, it will be indicated explicitly.
Does Lendahand have a license or exemption?
Yes. The Dutch Authority Financial Markets (AFM) has provided Hands-on B.V. (with trade name 'Lendahand') in September 2016 with an investment firm license in accordance with article 2:96 of the Financial Markets Supervision Act (Wft). Placing orders on Lendahand's website is therefore an AFM regulated activity. Lendahand also meets its minimum capital requirements of EUR 125,000 following its license as required by De Nederlandsche Bank (DNB).
Lendahand uses an exemption from an approved prospectus that is available up to EUR 5 Million per year. 
How safe are my personal details?
We adhere to strict safety requirements with regards to private and payment details. All sensitive data is sent through an encrypted connection (https). Also, data is stored (encrypted) in a secured facility provided by AWS: the world largest hosting service. Customer documents can only be retrieved by a secured connection and multi-factor authentication.
What happens if the local currency devaluates?
Our local partners and Companies bear the exchange rate risks. We settle the loan, redemptions, and interest payments in euro.
Does Lendahand use a third foundation fund?
Lendahand works with Intersolve EGI: a Dutch financial institution that specialises in offering services in the field of payment settlement and electronic money. To be able to offer these financial services Intersolve EGI must comply with the applicable financial legislation. Intersolve EGI is therefore supervised by De Nederlandsche Bank (DNB) and the Netherlands Authority for the Financial Markets (AFM) and is in possession of a license to act as an Electronic Money Institution (and therefore also has a license as a Payment Institution). Your money will be deposited on a protected and secure bank account until the project you have invested in has been fully funded. Intersolve in no way has access to these funds. Once the project is fully funded, the money is transferred to the local partner or company in question.
What happens with my money if Lendahand goes bankrupt?
If Hands-On BV (containing the brand name Lendahand) would go bankrupt trades between Lendahand and payment service provider Intersolve EGI would cease immediately. Intersolve will then transfer the funds in your personal wallet to your bank account (Note: if at this time the project you have invested in has been fully funded and the money has thus been transferred to the local partner, these funds will not be transferred back to your bank account). Intersolve will then in consultation with a trustee handle all repayments between the investors and investees up until the final repayment of the last project has taken place.
Additionally, Lendahand is part of the investor compensation scheme (ICS). This scheme aims to compensate individuals and small businesses who have trusted money and or financial instruments (such as notes or options) to a licensed bank, investment firm or a financial institution in case the financial firm is unable to meet its obligations arising from claims related to the investment service (in other words, if Hands-On BV is not keeping track of the acquired notes by investors in the Wge depot correctly). The ICS guarantees an amount of up to EUR 20,000 per individual. For more information, go to www.toezicht.dnb.nl/en/2/50-202210
Why is my money going via Intersolve EGI?
As part of the AFM license for investment firms it is required that operational activities carried out by Lendahand (maintaining the website, contracting of local partners, legal issues, etc.) are strictly separated from financial transactions (payments made through the website). Intersolve takes care of the payments. This collaboration offers you more security, since your money is placed on a protected bank account immediately after you have made your payment.
What happens when a local partner goes bankrupt?
When a local partner goes bankrupt, there will be a chance that you lose (part of) the amount you lend. Obviously Lendahand will try to recover outstanding payments, but the success rate will be limited in such situations. For the investor there is no possibility to take action against the financial institution. From a legal point of view the local partners are separated, therefore it is recommendable to spread loans across different local partners.
About Soko
| | |
| --- | --- |
| Total assets | €2,460,552 |
| Revenue (per year) | €1,639,669 |
| Equity / total assets | 86.00% |
| Liquidity | 1123.00% |
We have already contributed for Soko Inc.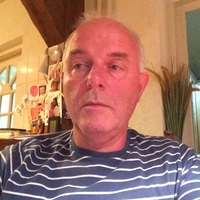 Ton Van der Meer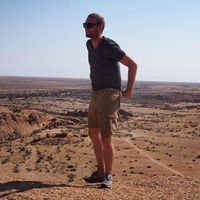 Thomas Maas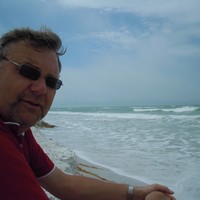 André Kloosterman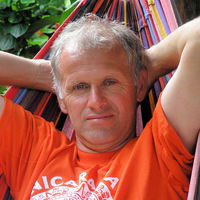 Han de Haas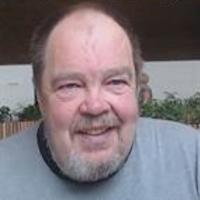 Huub Huijsmans
+ and another
838
investors