Cambodia
First Finance 9
With this investment of EUR 210,000 local partner First Finance can provide loans to 35 families in the Phnom Penh capital to either purchase land for residential purpose or renovate their existing houses. **please note: this project contains an exchange rate risk EUR/USD)**
Local partner investment

5 new jobs

140 people reached
Fully funded in 14 days on 19 May 2021.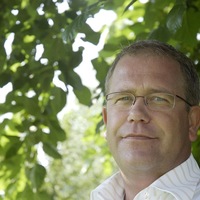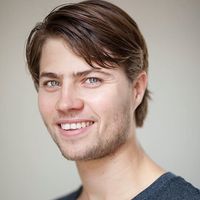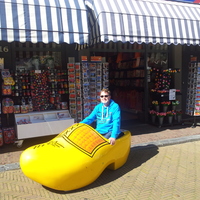 + 493 other investors
PLEASE NOTE: this is a project where the EUR proceeds will eventually be transferred as USD to the issuing entity. The issuer's obligation is to pay back the USD amount plus interest. Their repayments in USD will be converted to EUR, which will be put on your wallet. It means that you run an exchange rate risk on this project. The return may be higher or lower than expected in advance. At the moment the interest rate differential between USD and EUR is such that the interest rate on USD projects is, net of conversion costs, between 0.5-1%point higher. Read here for more information.
About the issuer         
General information
Borrower                                           First Finance Plc
Country                                             Cambodia
Head office                                       Phnom Penh, Cambodia
Website                                             https://www.firstfinance.biz/
Date of incorporation                       26th June 2008
Project terms
Amount:                                            EUR 210,000
Maturity:                                           24 months, semi-annually                  
Interest rate:                                     4.5% p.a.
# of employees:                                123
Documentation
Information document of the issuer (NL)
Information note of the issuer (BE)
Summary
First Finance ("FF") is a Cambodia-based mortgage provider for low- and middle-income borrowers. FF operates under a non-deposit taking microfinance license from the National Bank of Cambodia (NBC). The company is owned by several national and international (impact) investors, among which Norfund and Insitor. Amongst its lenders are Oikocredit, Symbiotics, BlueOrchard and Triple Jump.
First Finance's mission is to build economic stability of low-income Cambodian families by increasing access to home ownership. The company positions itself as "housing solutions partner", not only providing finance but also providing legal advice, construction planning, and home purchase decision-making services.
First Finance focuses on low- and middle-income salaried employees or self-employed business owners. Its customers are predominantly employed as office or factory workers and civil servants.
The company is active in 85 (out of 165) districts and in 17 provinces (out of 25), through 9 branches, mostly in urban areas. First Finance reaches its clients through referral programs, direct marketing campaigns, public workshops on financing a home, partnerships and online media. First Finance also manages a call-center to provide consultation on property issues to existing and new clients.
The main products of the company are:
-        (First) home loans (mortgages)
-        Home improvement loans (loans for constucting a house on existsing land or to renovate an existing house)
-        Residential Land loans (loans for the purcahse of land for residential purpsose)
-        Home equity loans (loans for consumptive or productive use based on the value of an existing home)
Use of Proceeds
First Finance is expected to use the proceed raised to finance 35 families in and around Phnom Penh, to either purchase land for residential purpose (residential land product) and/or renovating their existing houses (home improvement loan product). 
Mission
The company's mission is to build the economic stability of low-income Cambodian families by increasing access to home ownership through the provision of finance.
Vision
To help low-middle income families in Cambodia to live in dignity, security, happiness, and stability through home ownership.
Impact
First Finance expects to impact clients as below:
Members of 35 families (average household size of 4 members) can directly benefit from the project as they can now have access to better shelter.
Indirect impact includes community members (ie, contractor) can also benefits from the home renovation/improvement by the clients.
With better shelter, the children can also have stable access to education as they do not have to worry about their constant moving of their shelter.
COVID-19 Update
The Cambodian Government's rapid response to the Covid-19 crisis has contributed to a relatively low exposure of its citizens to the virus. Cambodia has 273 confirmed cases and no deaths as of August 14. However, the Cambodian economy is hurt by the Government restrictions implemented. After two decades of strong performance, Cambodia's economic growth is expected to drop to 2.3% in 2020. Cambodia's economy is expected to rebound to 5.7% in 2021, assuming that the pandemic ends and economic activity normalizes. The sectors hardest hit are tourism, garment making, construction and transport.
Naturally, First Finance's business is also hurt by the economic downturn. Fortunately, the company's exposure to the four industries which are impacted the most, is limited to approximately 18.2% of the total portfolio outstanding. The company has taken various measures to deal with the situation, including necessary health & safety measures for its staff. From a business point of view measures include less disbursements of new loans and a stricter acceptance policy for new customers. The company has also updated its 2020 budget with realistic assumptions for growth and portfolio quality.
So far,
about 23% of First Finance customers have requested to restructure their loans and the company has agreed to restructuring for about 14% of the portfolio outstanding.
Portfolio at risk (30 days) has risen to 3.4% from 2.2% prior to the crisis
Liquidity is good given that collection rates are still above 95% and that prepayment have not completely dried up
As of early June First Finance transitions back to "business as usual" including working from the office again
Additional information on COMPANY:
Management team:
Sothany Chun - Chief Executive Officer
Sothany spent her last 14 years in financial sector, mainly targeitng low income people. Her experiences include Financial management, Markeitng, Communciation, Sale strategy and Operations. Sothany has a Bachelor's Degree in Management - Accounting, and a Master's in Organizational Development - MFI Management.
Sakada Heng - Head of Credit
Mr. Sakada Heng is the longest standing First Finance team member, starting as the Credit Admin Officer in 2009 Sakada progressed through a number of roles, to become head of Credit in 2019. Sakada has completed two Bachelor's degrees, one in Accounting/Finance and one in French language. He completed a Master's in Risk Management - Insurance, Finance and Banking.
Bunhieng Chheng - Head of Sales
Mr Bunhieng Chheng has full range of experiences in microfinance operations as he worked his way up to current role from the most junior role in the MFI during the last 15 years. He holds bachelor degree in Accounting and Finance.
Voleak Veth - Head of Finance
Ms. Voleak Veth has over nine years of experience in accounting and finance. Voleak has worked in accounting, insurance and the general business. She joined First Finance in 2012. Voleak has completed a Bachelor's degree in Finance and Banking, a Master's in Business Administration and is currently pursuing her ACCA qualification.
Vandy Saing - Head of Marketing
Mr. Vandy Saing has over 13 year experiences in micro-finance institution including marketing communication, branding, and product development. He obtained his Bachelor's Degree in Management Information System from the National University of Management in 2002.
Sineth Chrek - Head of IT
Mr. Sineth Chrek has more than 11 years of experience in infrastructure design and implementation, IT security implementation, MIS administration, IT strategy and project implementation in the field of microfinance and banking. He earned a Bachelor's Degree in Information Technology from a university in Phnom Penh.
Namkea Hour - Head of Internal Audit
Mr Namkea Hour has more than 10 years experiences in audit including internal audit in manufacturing company and financial institution and being an auditor of the audit firm. He is a Bachelor holder in Finance and Banking and is currently pursuing a professional qualification as Certified Internal Auditor at Institute of Internal Audit (IIA).
Mengse Sean - Head of HR & Admin
Mr. Mengse Sean has had a dynamic career, filled with professional advancement. His areas of expertise include Learning & Development and Human Resources management, including recruitment, HR policy development, personnel admin and compensation and benefits. He holds a master degree in Management.
Highlights or Awards:      
In 2012, First Finance won an ASEAN Business Award in the category of Growth (for SMEs).
In 2017, FF was selected as semi-finalist for the European Microfinance Award. The theme of the award is Microfinance for housing.
| | |
| --- | --- |
| Company name | First Finance |
| CEO | Sothany Chun |
| Founded | 2008-01-01 |
| Location | Phnom Penh |
| Sector | Services |
| Turnover | $3,700,000 |
| Employees | 123 |
Impact of this project
With this investment 5 jobs are created
With this investment 140 people are reached
About the investment
| | |
| --- | --- |
| Type | Local partner investment |
| Issuer | First Finance |
| Funding target | $210,000 |
| Annual interest | 4.50% |
| Maturity | 24 months |
| Repayment period | Semiannually |
| Currency | USD |
| Terms and conditions | Show |
| Note terms | Download |
| Information document issuer | Download |
About the risks
What are the risks of investing money?
The risk level depends on the specific project. Local partners cover the risk of currency exchange rates and defaults on Local Partner investments. They do this by maintaining financial reserves for this purpose. Aside from that, there is an option to claim their equity if needed. While these measures are intended to minimize the risk to investors, our local partners face risks of their own that could affect their ability to secure your investment. These include - bankruptcy - currency exchange rates - fraud - operational risks - political and regulatory changes - natural disasters or epidemics.
With direct investments, risks of default are not covered. As the risks are higher, so are the interest rates.
There is also some operational risk at Lendahand. An example might be that Lendahand is unable to find shareholders to finance their activities. In such a case, Lendahand will handle outstanding investments at the best of its ability. At the same time, our ability to legally address non-payment from local partners becomes understandably difficult.
How does Lendahand minimize the risks?
Every local partner must share our social mission to ensure local entrepreneurs can access affordable financing, allowing them to grow their business. Local partners must also have a 'track record'; they must have proven themselves as a reliable credit provider for SMEs.
For instance, this means a solid credit portfolio and enough buffers and equity to compensate for unexpected downturns. We also check the organizational structure of the portfolio company and how robust their (internal) procedures are. Finally, the investments must be in proportion to the total balance of that portfolio company. A healthy balance between effectuating influence and being independent is crucial. If you would like to receive more information on the financial indicators we employ, please contact us via info@lendahand.com.
When currency exchange risks become too high for a local partner, Lendahand will urge the local partner to cover these risks. In some scenarios, the local partner is contractually obliged to comply with these demands.
Lendahand always conducts due diligence when companies request funding. The results can be downloaded on the project detail page. However, this analysis is not investing advice.
Does Lendahand provide a guarantee?
Usually we don't. Local partners take care of the repayment, even if (some) entrepreneurs are unable to do so themselves. If the local partner is for some reason unable to repay then there is a chance of partial or full loss of your money. For this reason, Lendahand only selects financially solid partners based on strict criteria.
For most direct investments, there is no guarantee. However, currency risks are covered.
Sometimes, and only for some direct investments in Africa, our partner Sida, part of the Swedish government, will guarantee a maximum of 50%. Read here more about guarantees with Sida. Projects with Sida guarantees are indicated explicitly on the project page.
Does Lendahand have a license or exemption?
Yes. The Dutch Authority Financial Markets (AFM) has provided Hands-on B.V. (with trade name 'Lendahand') in September 2016 with an investment firm license in accordance with article 2:96 of the Financial Markets Supervision Act (Wft). Placing orders on Lendahand's website is therefore an AFM regulated activity. Lendahand also meets its minimum capital requirements following its license as required by De Nederlandsche Bank (DNB).
Lendahand uses an exemption from an approved prospectus that is available up to EUR 5 Million per year. 
How safe are my personal details?
We adhere to strict safety requirements concerning private and payment details. All sensitive data is sent through an encrypted connection (https). Also, information is stored (encrypted) in a secured facility provided by AWS: the world's largest hosting service. A secured connection and multi-factor authentication can only retrieve customer documents.
What happens if the local currency devaluates?
Our local partners and companies bear the exchange rate risks. We settle the investments, redemptions, and interest payments in euro.
Does Lendahand use a third foundation fund?
Lendahand works with Intersolve EGI: a Dutch financial institution specializing in payment settlement and electronic money. To be able to offer these financial services, Intersolve EGI must comply with the applicable financial legislation. Intersolve EGI is therefore supervised by De Nederlandsche Bank (DNB) and the Netherlands Authority for the Financial Markets (AFM) and owns a license to act as an Electronic Money Institution (and therefore also has a license as a Payment Institution). Your money will be deposited on a protected and secure bank account until the project you have invested in has been fully funded. Intersolve has no access to these funds. Once the project is fully funded, the money is transferred to the local partner or company in question.
What happens with my money if Lendahand goes bankrupt?
If Hands-On BV (containing the brand name Lendahand) went bankrupt, trades between Lendahand and payment service provider Intersolve EGI would cease immediately. Intersolve will then transfer the funds in your wallet to your bank account (Note: if at this time the project you have invested in has been fully funded and the money has thus been transferred to the local partner, these funds will not be transferred back to your bank account). Intersolve will then, in consultation with a trustee, handle all repayments between the investors and entrepreneurs until the final repayment of the last project has taken place.
Additionally, Lendahand is part of the investor compensation scheme (ICS). This scheme aims to compensate individuals and small businesses with trusted money and or financial instruments (such as notes or options) to a licensed bank, an investment firm, or a financial institution. In case the financial firm is unable to meet its obligations arising from claims related to the investment service (in other words, if Hands-On BV is not keeping track of the acquired notes by investors in the Wge depot correctly). The ICS guarantees an amount of up to €20.000 per individual. For more information, go to www.toezicht.dnb.nl/en/2/50-202210
Why is Intersolve EGI handling my money?
As part of the AFM license for investment firms, it is required that operational activities carried out by Lendahand (maintaining the website, contracting of local partners, legal issues, etc.) are strictly separated from financial transactions (payments made through the website). Intersolve takes care of the costs. This collaboration offers you more security since your money is placed on a protected bank account immediately after making your payment.
What happens when a local partner goes bankrupt?
When a local partner goes bankrupt, there's a chance you'll lose (part of) your money. Lendahand will try to recover outstanding payments, but the success rate is limited in such situations. For you, as an investor, there's no possibility of taking action against the financial institution. Therefore, it is recommendable to choose several different projects.
About First Finance
| | |
| --- | --- |
| Portfolio Overview | €19,087,102.56 |
| Leverage ratio | 26.41% |
| Write-off ratio last 12 months | 0.95% |
| % investment amount in arrears (>90 days) | 16.49% |
We have already contributed for First Finance 9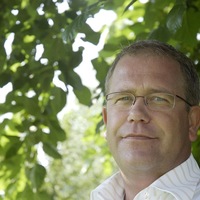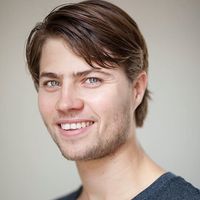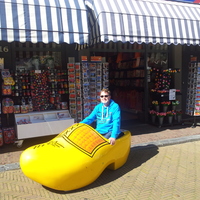 + and another
493
investors