Uganda
Tugende 2
With EUR 250,000 new partner Tugende can provide up to 250 new clients with a lease-to-own package (including insurance, safety gear, permit). Instead of a loan, clients receive the product directly: a boda boda (motortaxi), agricultural equipment or assets for their retail shop.
Direct investment

25 new jobs

1250 people reached
Still €114,750 needed, 51 days to go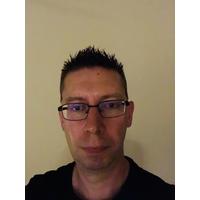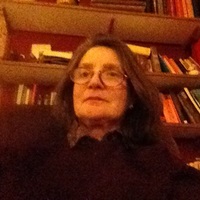 + 370 other investors
IMPORTANT NOTE: high risk product - direct loan to a company that leases boda boda's to local drivers. 
Loan (not notes)
In this case, you will not acquire notes in an issuing entity, but you will provide a loan. While loans and notes both constitute financial instruments there are a few legal differences between the two instruments namely:
Loans are signed both parties (ie the Borrower and the Lender/Investor);
The contractual terms of a loan are more comprehensive than that of a note;
Loans impose obligations on Lenders/Investors and
Loans cannot be traded amongst Lenders/Investors.
We recently visited Tugende in Uganda. Read more about our visit and their activities here.
Documents
Information document issuing entity
Information note issuing entity (for Belgium investors)
Adjusted general terms & conditions
Loan agreement (instead of the usual note terms)
About the issuer                 
General information:
Borrower:                                                   Tugende Limited
Country of operations:                              Uganda
Head office:                                               Plot 57, Ntinda II Road, Kampala             
Website:                                                     https://gotugende.com
Date of incorporation/Founded:            2010
# of employees:                                         750
 
Project terms:
Currency:                                                  EUR
Amount:                                                    250.000
Maturity:                                                   24 months, semi-annually amortizing
Interest rate:                                             5.5% p.a.
Summary
Tugende is a for-profit social enterprise formally established in 2010 in Uganda. They use asset finance, technology, and a customer-centric model to help informal sector entrepreneurs dramatically increase their economic trajectory.
Tugende is tackling the credit gap for small business in Africa by enabling informal entrepreneurs to: 
1) own income generating assets
2) build a verifiable digital credit profile with Tugende based on real world earnings, and
3) earn future growth opportunities through the Tugende digital platform including discounts, smartphones, e-commerce opportunities, and on-demand credit lines.
Starting with motorcycle taxis in Uganda and Kenya, Tugende has served over 52,000 clients on their path to ownership and increased earnings while maintaining industry leading portfolio quality. In addition to continuing to grow its core products, Tugende is growing into new geographies and asset product lines including boat engines for fishermen and fridges for retail shops.
Use of Proceeds / Loan purpose
With EUR 250,000 new partner Tugende can provide up to 250 new clients with a so called lease-to-own package (including life and medical insurance, high quality safety gear, government permits). Instead of a loan, clients receive the product directly: a boda boda, agricultural equipment or assets for retail shops. Each EUR 1,000 helps put a self-employed entrepreneur on the path to job stability, higher take home income, and a verifiable credit history they can use to keep growing.
Tugende's standard asset finance term is 24 months. Customers pay about 10% as an initial installment and then make payments daily to weekly through 100% digital channels. Tugende's hands on branch teams and digitally enhanced support ensure clients progress and assist with bumps in the road. Further support is provided by the included medical, asset and life insurance as well as safety equipment. Each client also has 2 guarantors who are a strong part of the Tugende ecosystem, helping ensure timely success. With increased job stability, higher income and the value of a fully owned asset, successful Tugende clients grow their businesses further and create an average of 2.5 new jobs in their community.
Mission
Tugende's mission is to help people help themselves. The company began by helping motorcycle taxi "boda boda" drivers in Uganda own their own motorcycle instead of renting indefinitely from an informal landlord. Ownership increases job stability and raises daily take home income for the average driver from $5/day to $10/day. 
Impact
Key impact metrics to date:
●        20,000+ Leases completed/Owners enabled
●        26,000+ Active clients
●        245,000+ Lives improved
Since its inception, Tugende has financed over 50,000 clients with a loss rate of less than 1% and more than 20,000 already taking full ownership. Ownership increases job stability and raises daily take home income for the average driver from $5/day to $10/day. Over time, Tugende has enhanced its lease-to-own package by including life and medical insurance, high quality safety gear, government permits and more. Road safety, financial management and customer care training are also part of Tugende's application process. This means the positive impact starts on day 1 of a Tugende lease thanks to the job stability of working with a formal, friendly finance partner and having better safety equipment like a high quality helmet.
According to client surveys, Tugende's successful clients create an average of 2.5 new jobs per asset owned and the average household size is 5 people. This means the overall household beneficiaries of Tugende's financing and support are now above 250,000 people.
Tugende has been recognized for its social impact by numerous awards and leading impact investors including Partech, Mobility 54, Global Partnerships, Blue Earth Capital, Yunus Social Business, Oikocredit, Symbioitics, Echoing Green and more.      
COVID-19 Update
When the Covid-19 pandemic struck Uganda in March, 2020, we knew our clients were struggling to take care of their families amidst the government lockdown. Tugende lived-up to its commitment to being with clients during the best and worst of times. So despite Tugende facing its own economic challenges, it provided a ~EUR6 grant assistance to our 23,000+ client base at the time. Tugende provided a late payment fee waiver to all clients and extended a four months moratorium. Tugende did not lay off any of the 750 staff at the time of the global tragedy. When the lockdown was lifted in August 2020, Tugende embarked on the journey to recovery. With the closing of Series A in 2021 Q1, new growth capital was deployed and organic growth was also picking up. Unfortunately a second covid wave has triggered a new lockdown in Uganda starting mid June 2021.  This has affected the debt capital pipeline for Tugende with fundraising processes delayed (but not cancelled) in light of potential repeated lockdowns.
Repeated Covid-19 lockdowns have caused an economic shock to businesses in the informal sector where Tugende operates. Although we have worked with clients to keep them on the path to completing their loans wherever possible, we did not receive the same degree of flexibility from our lenders and Tugende has continued to service its debt on time. Our lending is asset backed and payment plans designed around the income generated from the asset itself that we finance. Tugende's ability to continue servicing existing loans, continue disbursement to vetted clients and giving existing clients flexibility to allow them recover is critical for future success once the pandemic is over. Tugende is capable of servicing it's loans comfortably from the collections.
Management team
Michael Wilkerson, Founder & CEO, holds a BA in Political Science with Departmental Honours from Stanford University (USA), and an MPhil in Politics from Oxford University. He started his career as a Journalist in Uganda in 2006 and has worked on Tugende full-time since 2012 wining numerous merit-based grants and raising USD 35M+ in capital.
Paul Chaggar, Chief Commercial Officer (CCO), holds an MBA from the University of Warwick and Bachelor of Engineering & Commerce (Joint Honours) in Manufacturing Engineering and Business Studies from the University of Birmingham. Paul has a wealth of experience in both automotive and agriculture sector, and currently leads the strategy, product development, and marketing and PR functions at Tugende.
Sylvia Kushemererwa - Head of Human Resources holds a Bachelor's degree in Education and a Masters in HR Management from Makerere University. She has 15+ years of experience in human resources administration.
Patrick Asiimwe - Head of IT Systems and Innovation is a Cisco Certified Networking Associate and holds a B.Sc. in Computer Science with honours from Makerere University. Patrick is a management information systems specialist with 10+ years of experience in all phases of information systems maturation.
Marisa Fee, Chief Operations Officer (COO), holds a BS degree with Honours in Management from Pennsylvania State University, and an MBA in Strategy and Global Business from New York University. She has 15 years of operations management expertise and has been critical to Tugende's scale-up.
Daniel Ekpe - Head of Corporate Finance. Daniel holds an MBA from INSEAD and a BA in French and Spanish Literature from the University of Cambridge. During his 8+ years in the capital raising space, he has completed deals across Africa, Europe and the Middle East.
Highlights or Awards
●        2012      Unreasonable Fellow
●        2014      Echoing Green Global Fellow
●        2015      MIT Zambezi Prize for top 3 Inclusive Finance Companies in Africa
●        2016      GSBI Fellow
●        Numerous media - Guardian, BBC, Economist, Reuters, How We Made it in Africa,
●        USD 19M+ assets transferred to new owners
| | |
| --- | --- |
| Company name | Tugende |
| CEO | Michael Wilkerson |
| Founded | 2010-10-26 |
| Location | Kampala |
| Sector | Wholesale / Retail |
| Turnover | €7,000,000 |
| Employees | 750 |
Impact of this project
With this investment 25 jobs are created
With this investment 1250 people are reached
About the risks
What are the risks of investing money?
The risk level depends on the specific project. Local partners cover the risk of currency exchange rates and defaults on Local Partner investments. They do this by maintaining financial reserves for this purpose. Aside from that, there is an option to claim their equity if needed. While these measures are intended to minimize the risk to investors, our local partners face risks of their own that could affect their ability to secure your investment. These include - bankruptcy - currency exchange rates - fraud - operational risks - political and regulatory changes - natural disasters or epidemics.
With direct investments, risks of default are not covered. As the risks are higher, so are the interest rates.
There is also some operational risk at Lendahand. An example might be that Lendahand is unable to find shareholders to finance their activities. In such a case, Lendahand will handle outstanding investments at the best of its ability. At the same time, our ability to legally address non-payment from local partners becomes understandably difficult.
How does Lendahand minimize the risks?
Every local partner must share our social mission to ensure local entrepreneurs can access affordable financing, allowing them to grow their business. Local partners must also have a 'track record'; they must have proven themselves as a reliable credit provider for SMEs.
For instance, this means a solid credit portfolio and enough buffers and equity to compensate for unexpected downturns. We also check the organizational structure of the portfolio company and how robust their (internal) procedures are. Finally, the investments must be in proportion to the total balance of that portfolio company. A healthy balance between effectuating influence and being independent is crucial. If you would like to receive more information on the financial indicators we employ, please contact us via info@lendahand.com.
When currency exchange risks become too high for a local partner, Lendahand will urge the local partner to cover these risks. In some scenarios, the local partner is contractually obliged to comply with these demands.
Lendahand always conducts due diligence when companies request funding. The results can be downloaded on the project detail page. However, this analysis is not investing advice.
Does Lendahand provide a guarantee?
Usually we don't. Local partners take care of the repayment, even if (some) entrepreneurs are unable to do so themselves. If the local partner is for some reason unable to repay then there is a chance of partial or full loss of your money. For this reason, Lendahand only selects financially solid partners based on strict criteria.
For most direct investments, there is no guarantee. However, currency risks are covered.
Sometimes, and only for some direct investments in Africa, our partner Sida, part of the Swedish government, will guarantee a maximum of 50%. Read here more about guarantees with Sida. Projects with Sida guarantees are indicated explicitly on the project page.
Does Lendahand have a license or exemption?
Yes. The Dutch Authority Financial Markets (AFM) has provided Hands-on B.V. (with trade name 'Lendahand') in September 2016 with an investment firm license in accordance with article 2:96 of the Financial Markets Supervision Act (Wft). Placing orders on Lendahand's website is therefore an AFM regulated activity. Lendahand also meets its minimum capital requirements following its license as required by De Nederlandsche Bank (DNB).
Lendahand uses an exemption from an approved prospectus that is available up to EUR 5 Million per year. 
How safe are my personal details?
We adhere to strict safety requirements concerning private and payment details. All sensitive data is sent through an encrypted connection (https). Also, information is stored (encrypted) in a secured facility provided by AWS: the world's largest hosting service. A secured connection and multi-factor authentication can only retrieve customer documents.
What happens if the local currency devaluates?
Our local partners and companies bear the exchange rate risks. We settle the investments, redemptions, and interest payments in euro.
Does Lendahand use a third foundation fund?
Lendahand works with Intersolve EGI: a Dutch financial institution specializing in payment settlement and electronic money. To be able to offer these financial services, Intersolve EGI must comply with the applicable financial legislation. Intersolve EGI is therefore supervised by De Nederlandsche Bank (DNB) and the Netherlands Authority for the Financial Markets (AFM) and owns a license to act as an Electronic Money Institution (and therefore also has a license as a Payment Institution). Your money will be deposited on a protected and secure bank account until the project you have invested in has been fully funded. Intersolve has no access to these funds. Once the project is fully funded, the money is transferred to the local partner or company in question.
What happens with my money if Lendahand goes bankrupt?
If Hands-On BV (containing the brand name Lendahand) went bankrupt, trades between Lendahand and payment service provider Intersolve EGI would cease immediately. Intersolve will then transfer the funds in your wallet to your bank account (Note: if at this time the project you have invested in has been fully funded and the money has thus been transferred to the local partner, these funds will not be transferred back to your bank account). Intersolve will then, in consultation with a trustee, handle all repayments between the investors and entrepreneurs until the final repayment of the last project has taken place.
Additionally, Lendahand is part of the investor compensation scheme (ICS). This scheme aims to compensate individuals and small businesses with trusted money and or financial instruments (such as notes or options) to a licensed bank, an investment firm, or a financial institution. In case the financial firm is unable to meet its obligations arising from claims related to the investment service (in other words, if Hands-On BV is not keeping track of the acquired notes by investors in the Wge depot correctly). The ICS guarantees an amount of up to €20.000 per individual. For more information, go to www.toezicht.dnb.nl/en/2/50-202210
Why is Intersolve EGI handling my money?
As part of the AFM license for investment firms, it is required that operational activities carried out by Lendahand (maintaining the website, contracting of local partners, legal issues, etc.) are strictly separated from financial transactions (payments made through the website). Intersolve takes care of the costs. This collaboration offers you more security since your money is placed on a protected bank account immediately after making your payment.
What happens when a local partner goes bankrupt?
When a local partner goes bankrupt, there's a chance you'll lose (part of) your money. Lendahand will try to recover outstanding payments, but the success rate is limited in such situations. For you, as an investor, there's no possibility of taking action against the financial institution. Therefore, it is recommendable to choose several different projects.
About Tugende
| | |
| --- | --- |
| Total assets | €29,800,000 |
| Revenue | €7,000,000 |
| Leverage ratio | 31.00% |
| Liquidity | 228.00% |
We have already contributed for Tugende 2
Marc Sierink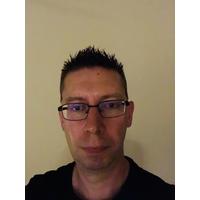 Danny Merckx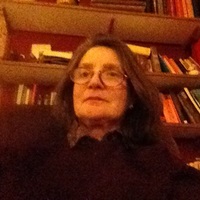 Marlies Witteveen
Frieda Jacobs
melle reiff
+ and another
370
investors