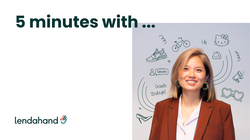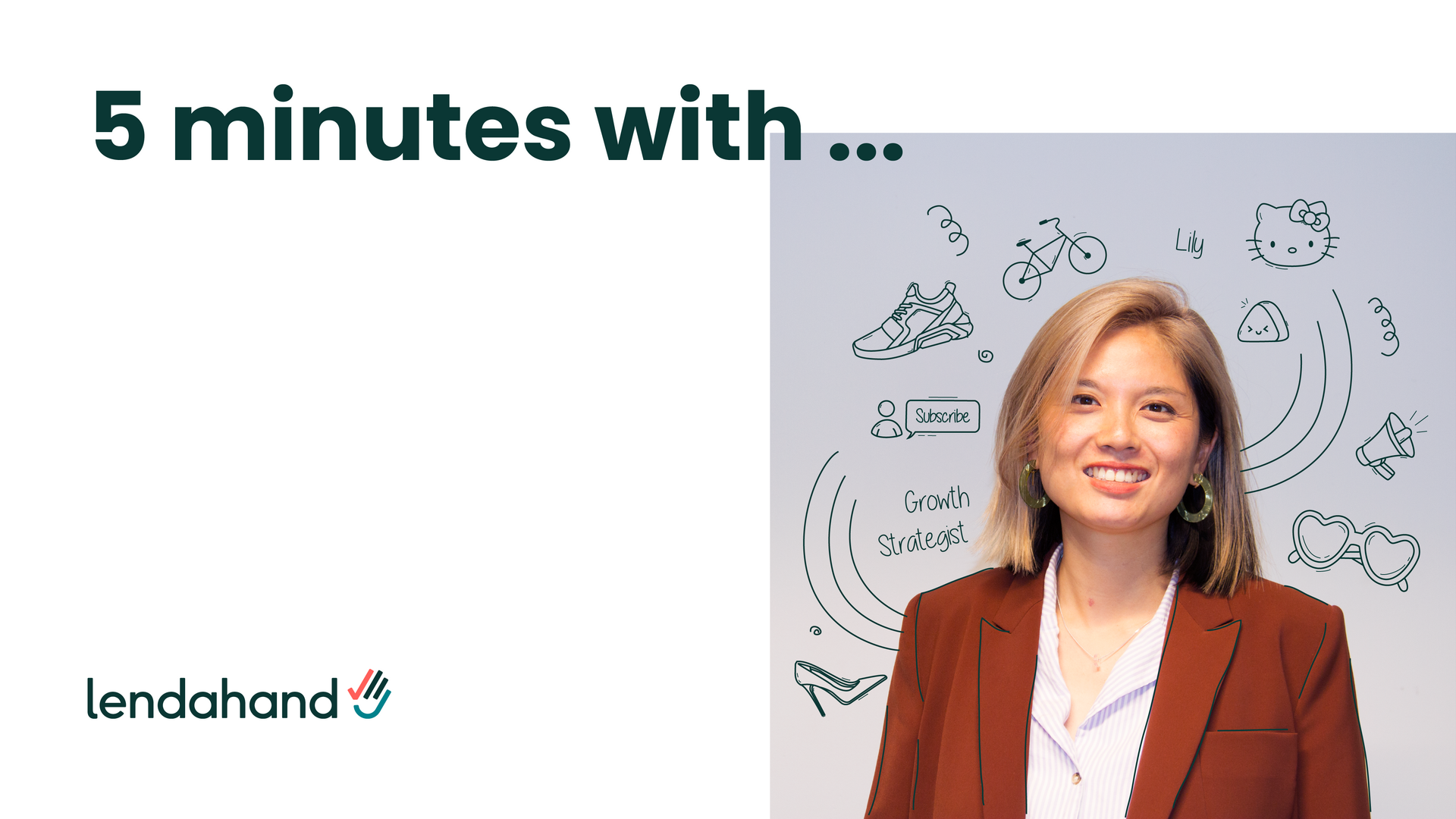 Five Minutes With Lily
Lily is Lendahand's Growth Strategist, a mom of two, and one of the few people in the office that doesn't drink coffee. Another fun fact is despite her lack of singing skills (her words, not ours), she loves karaoke. We've asked her a couple of questions to help you get to know her better.
Name: Lily Zhou
Role: Growth Strategist
What does your typical workday look like?
It differs every day. Since we have a small team, I handle everything from a more strategic level to executing our plans. It varies from being in contact with our (publishing) partners, giving our designer feedback, and thinking about simplifying our consumer journey to manage our budget. Also, I monitor our marketing campaigns and brainstorm about new content and campaigns.
What is the last time you lent somebody a hand?
Last week, when my neighbor had a last-minute babysitting issue. She asked me if I could watch her son for an hour or so. Always happy to help out!
How do you impact the lives of others on a daily basis?
With two young kids, I am conscious of my own words and actions. Kids copy everything! I try to treat everybody with respect, so hopefully, my kids will follow my example. And with my work at Lendahand, I aim to contribute to a positive change in people's lives in emerging countries.
What are the hands-on things one can do to empower others?
You don't have to be perfect. Just paying attention to one another and listening to what they have to say can be enough. Also, don't be afraid to ask for feedback and learn from past mistakes.
What's a crowdfunding project that still inspires you?
Every project of Milaap inspires me. They educate and empower female entrepreneurs in India. I'm always advocating Sustainable Development Goal #5; gender equality. Even in the West, we're still battling inequality; imagine the difference we can make for girls and women in emerging countries. Recently we wrote an article about this topic; the many barriers female entrepreneurs in developing countries face when starting their businesses.