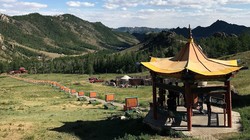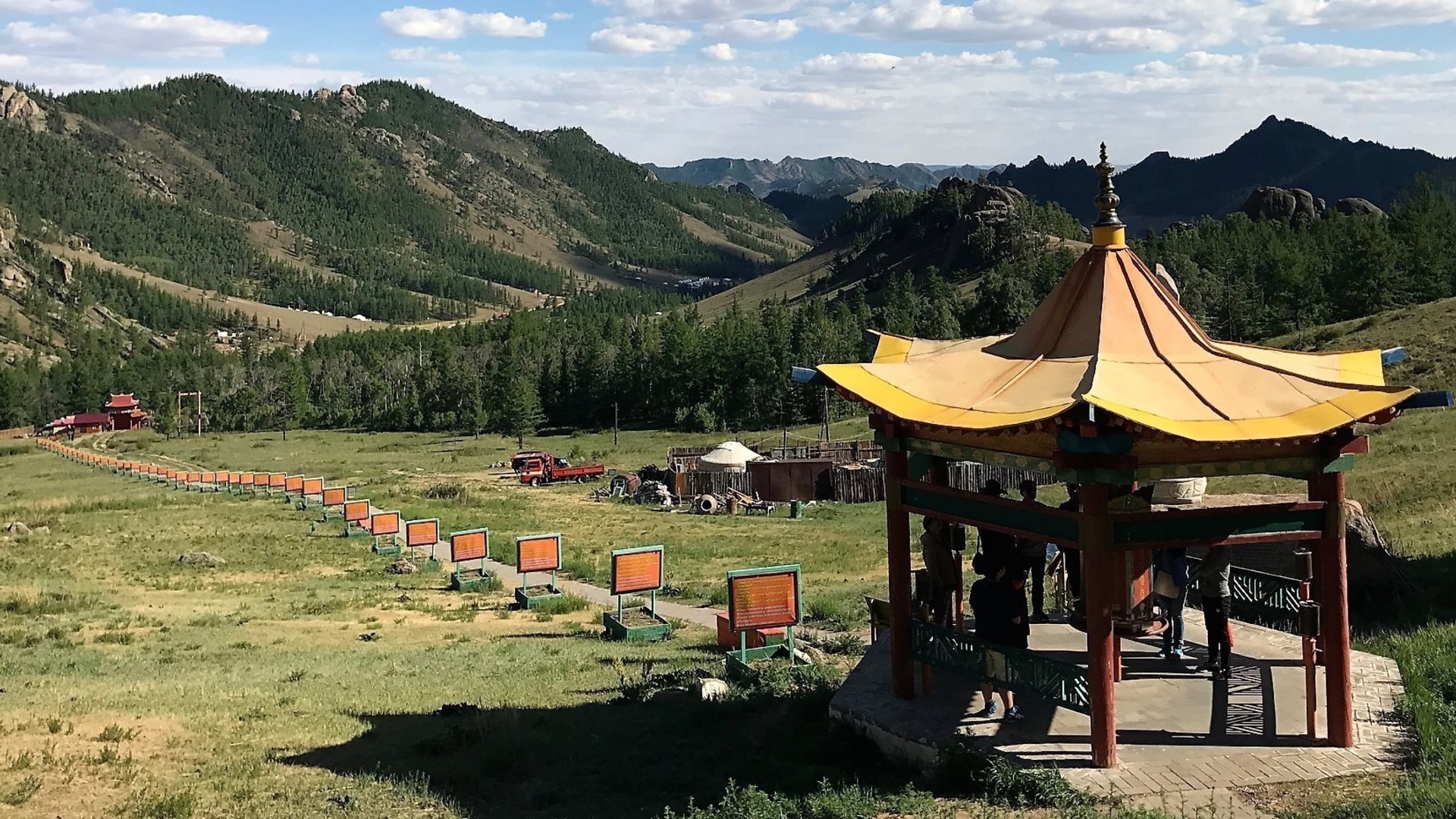 Postcards from Mongolia
Mongolia is not a country one hears a lot about, so when my first trip with Lendahand was planned there I could not have been more curious about what I would see and was excited to finally meet some of the people who benefit from the loans provided by the Lendahand crowd. What I saw was a country with beautiful vast fields, mountains and deserts, and the contrasting bustle of Ulaanbaatar with the typical ex-Soviet architecture and the traffic jams of a large Asian city. History and economic circumstances have left its mark here, but luckily its enthusiastic and hospitable people are making the most of it and seeing things improve as a result of their efforts.
VFM's impact
The first day we were off to meet VFM, our current local partner in Mongolia and talk to some of their clients. A long and very bumpy ride through the Ger district was what it took to get to Munkhsaikan's grocery shop. Just as we entered we were offered some homemade food, which we were about to learn was the usual welcoming gesture anywhere we went in Mongolia. After showing us the shop, Munkhsaikan invited us to her home for some tea. She talked about starting her business 2 years ago when she realized there were no grocery shops in that part of the Ger district. Her husband works in the rural areas outside Ulaanbaatar, is absent quite often, so Munkhsaikhan is taking care of their baby alone. Before she started the grocery store, she didn't have an income but the store now allows her to provide for her child and someday send him to school. She got a loan from VFM to start the business, buy products and install a camera. She was also one of the students of the training provided by the Lendahand Foundation where she learned financial management and how to manage her inventory and keep track of all the products.
We then continued our journey to Udval Namhai's shop at the local market. Udval is a tailor who makes coats with traditional prints with silk she gets from China. She was smiling as she talked how popular her jackets had become after a Mongolian band wore them. She started the business 10 years ago which helped her put her three kids through university. She took out a loan from VFM to hire new people and expand her workshop. She is now employing five people and believes she can employ even more when she invests in some new sewing machines. Her dream is to start selling internationally and spread the word about her designs. That day she just got her first two European customers and quickly fulfilled her current daily target of selling two jackets per day. The day was filled with more inspiring stories as we were greeted by two more entrepreneurs. We learned that they are all glad they found VFM and they choose to take out loans through it due to the flexibility it offers and the few requirements on collateral.

New Potential Partner
The other purpose of the trip was to meet with a new potential partner who is one of the top SME lenders in the country. Their already established market position allows them to focus on innovation, improving the experience for their clients and impacting the environment in which SMEs operate. The team are professional, enthusiastic and purpose driven young people who are using their skills to help their country. Their clients are slightly larger family businesses.
We visited a family run dairy farm, a wheat producer, an organic skincare company and an orthopedic hospital in the Ger district. It was incredible to hear the entrepreneurs talking about the beginnings of their businesses, how they overcome everyday challenges and their dreams of keeping the business growing. I could hear the passion and the pride in their voice for what they are creating as they were talking about bringing new tasty blueberry yogurts on the Mongolian market, the importance of using organic skin care products, and access to knee medical procedures that have never previously been available to patients in Mongolia. Even more importantly, their businesses have allowed them to afford educating their children and create jobs for their family and other community members.
Filled with energy from their stories we ventured on the long flight back to Amsterdam and I was thinking about how happy I am to work for a company that creates such an impact. We got back even more motivated and determined to bring another partner in Mongolia to help more entrepreneurs in this country.