Verhalen
Five Minutes With Vini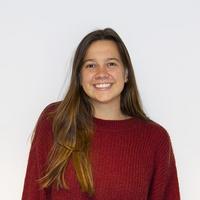 Geschreven door Femke Rutgers op 26 oktober 2020
Today we introduce you to Vini in our second interview of our "Five Minutes With" series. Vini is Brazilian, and among other interesting facts, he learned to program when he was only 11 years old and initially studied game development.
Name:  Vinícius Tabille Manjabosco
Role: Full Stack Developer
What does your typical workday look like?
Early in the morning, the development team gets together. We discuss any issues we encountered the day before and what we will do that very day. After our meeting, I start working on whatever feature, fix, or task I need to do. Around noon we have lunch. I like to cook myself a light meal like grilled chicken or yogurt with olive oil and fruits. Then I work till around 4 PM.
What is the last time you lent somebody a hand? 
When we all started working from home because of the coronavirus, I helped my friends and family with their setups. I even lent my new laptop to a friend in need.
How do you impact the lives of others on a daily basis?
Being happy lifts other people up as well. So I generally try to be positive and make an impact that way.
What are the hands-on things people can do to empower others?
Empowering the people around you to be themselves. I think this helps everyone be more comfortable and be the best version of themselves.
What's a crowdfunding project that still inspires you?
I really like Sollatek Electronics Kenya. Voltage protection and power backups may not sound like an impactful project, but it brings so much value and stability for developing businesses.