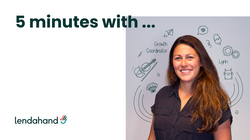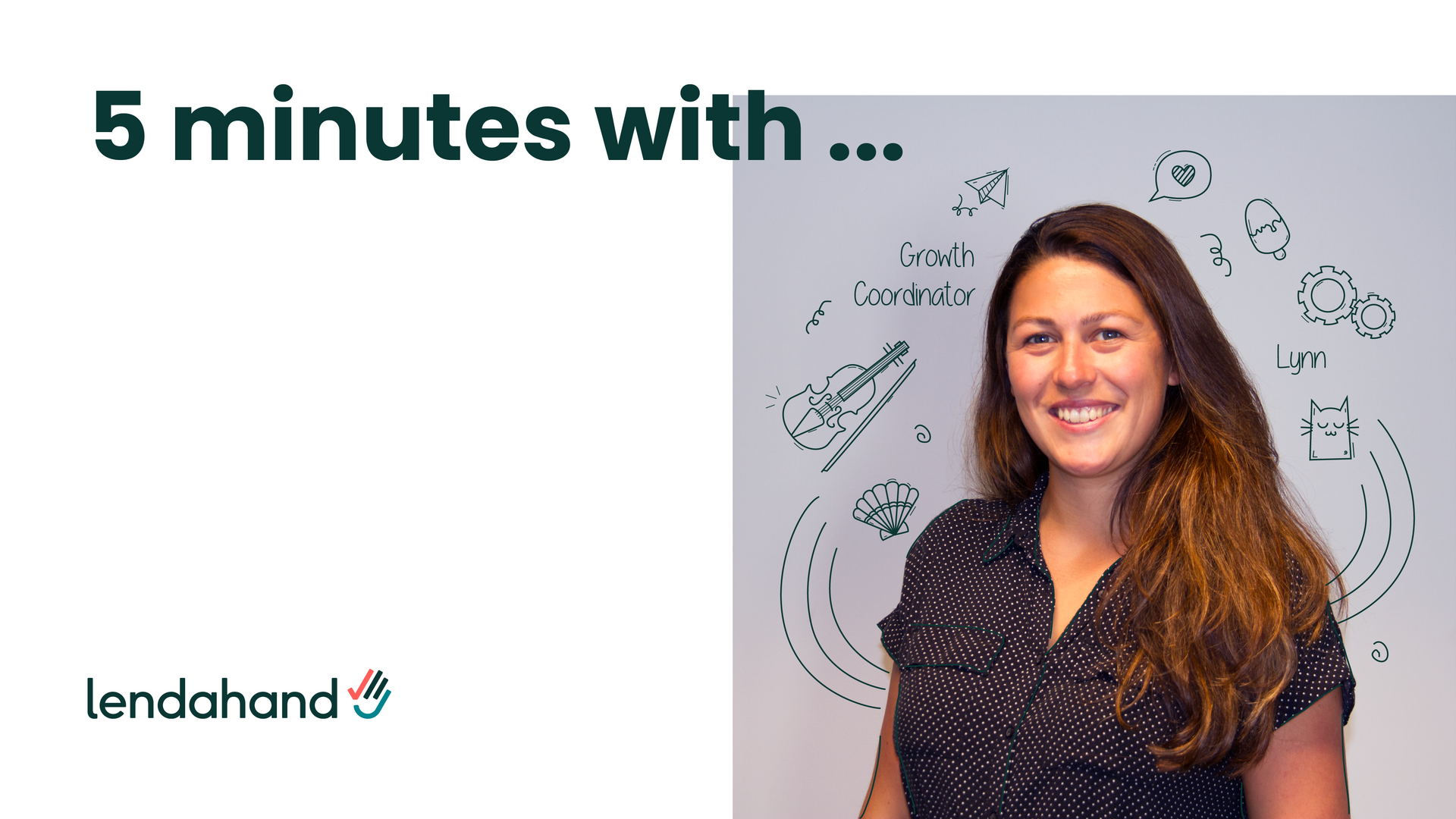 Five Minutes With Lynn
Lynn is Lendahand's Growth Coordinator. She's Belgian, has the cutest cat named Papi Chulo, and loves being outdoors. She enjoys sailing on the ocean and speaks multiple languages. Lynn writes most of the blog posts on our website, our monthly newsletters, and email updates.
Name: Lynn Hamerlinck
Role: Growth Coordinator
What does your typical workday look like?
I'm a to-do-list person. To finish my workday, I check what I will do the next morning. I go from writing a blog article to brainstorming a new idea for an animation video or campaign. It's exciting to come up with an idea and see it evolve into something real. One part of the process for me is doing research. By the end of the day, I have at least 18 open tabs in my browser that I still want to process. Learning more about impact measurements, impact investing, and emerging markets inspires me to spread the Lendahand mission with like-minded people and motivate them to join our community.
What is the last time you lent somebody a hand?
Since the pandemic, I'd cook an extra meal for my elderly neighbor once a week. His eyes would light up every time I'd ring his doorbell. Unfortunately, his health was deteriorating week by week until he passed away recently. It's comforting to know he at least enjoyed the last stamppot, tomato soup, and some fresh kibbeling from the market.
How do you impact the lives of others on a daily basis?
A genuine smile and look in the eye can make someone feel seen. Sharing a bit of your own energy is an effortless way to empower someone's confidence.
What are the hands-on things one can do to empower others?
Acknowledge people for who they are and what they do. Many of my friends started their own brand or company. I support them by buying from them, recommending their services, and sharing their work with my network. It's a simple thing to do, while it can spur a snowball effect and boost someone's hard work.
What's a crowdfunding project that inspires you?
I have a weak spot for our projects in Cambodia. Probably because it was one of the last trips I made pre-Covid. I had many chats with locals opening my eyes to the problems the country faces to get back on track, like accessible education for children, the difficulty of buying land for agriculture or housing, and preservation of historical heritage. I feel reconnected to them when we offer new projects in their country.