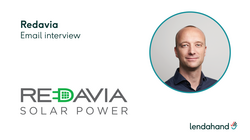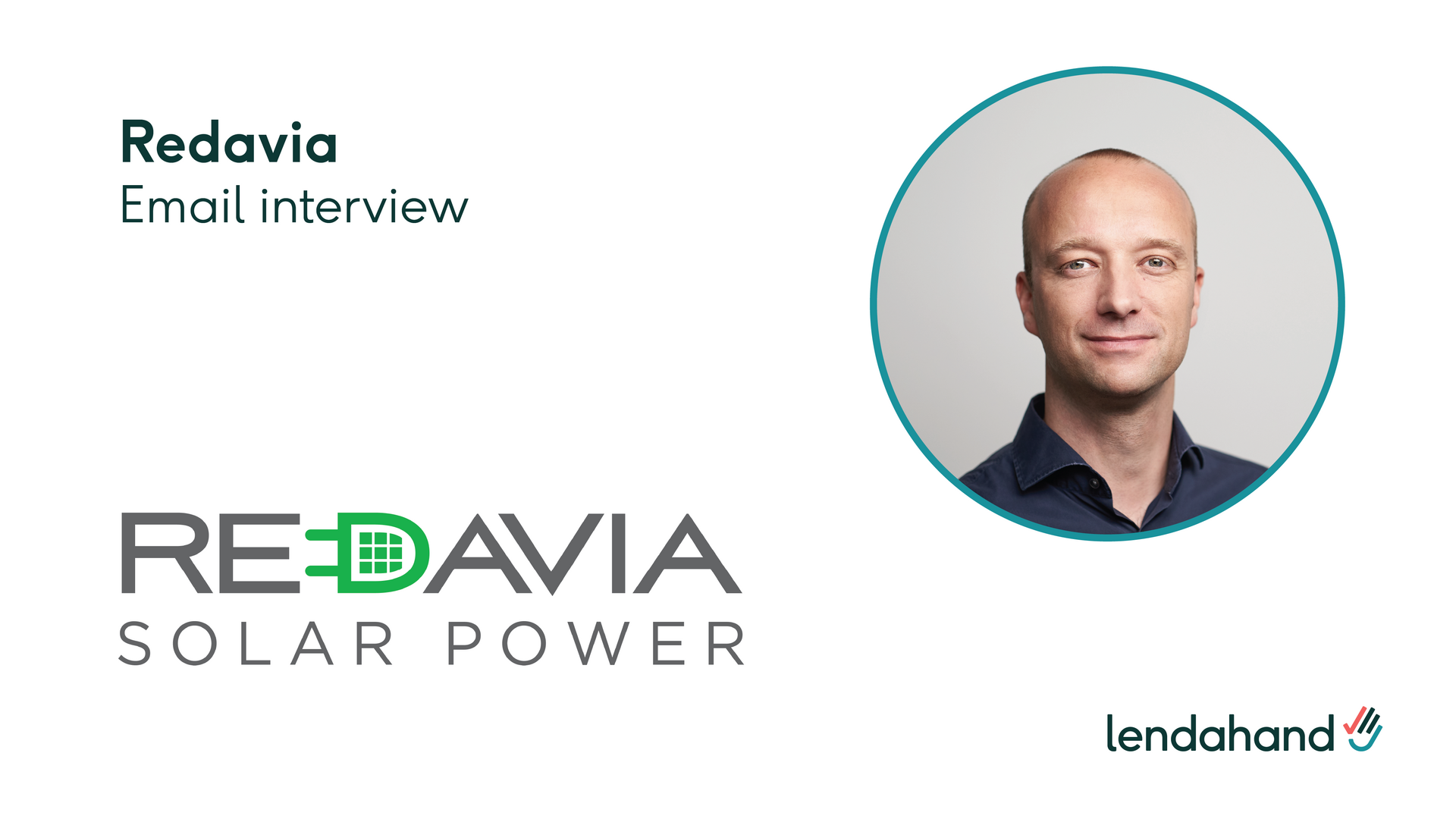 Email interview with REDAVIA Gmbh Founder & CEO Erwin Spolders
Continuing our series of email interviews with the leaders of our portfolio companies, this time we got to hear from Erwin Spolders, the founder of REDAVIA Gmbh. This was an interesting interview on many levels. In it, Erwin explained to us a truly innovative approach they took to tackling the COVID crisis in Ghana and Kenya, as well as the finer points of their B2B solar business model.
What is the story behind your company and what inspired its start?
REDAVIA was founded on the belief that solar energy, if provided in a customer-focused way, can be a key driver for sustainable economic growth in emerging markets, and in this way reduce poverty in an environmentally sustainable way.
In your own words, can you explain your company's value proposition and the businesses you serve?
REDAVIA provides solar farms to businesses in West and East Africa, using solar energy as a key driver for sustainable development. REDAVIA's mobile solar power system supports existing power structures by supplementing the utility grid or on-site diesel generators. Through our flexible lease agreements without upfront investment, our customers reduce costs and carbon emissions from day one.
What are the most significant challenges your company helps overcome?
While solar is more cost-effective than fossil-fueled power over the lifetime of solar plants,, for many businesses in Ghana and Kenya, an outright purchase of a solar power plant would cost too much scarce cash up front. As a result of REDAVIA's leasing approach, SMEs can reduce their power costs and carbon emissions while continuing to reinvest their profits into their core businesses and generating poverty-reducing economic growth.
What problems has your company faced due to the funding gap facing SMEs in emerging markets?
Since we found a strong product-market-fit and scalable sales model in 2016, our growth, and hence the scale of our impact, has always been constrained by the lack of funding, and a lack of agile funders.
Why did you choose Lendahand to finance your business?
Lendahand has been crucial for REDAVIA because it is the agile, reasonably-priced, impact-focused, yet business-minded funder that we were looking for for years. We are incredibly grateful for the support of Lendahand and its crowd of investors. Together we are turning REDAVIA's vision into reality!
How does your company stand out from your competition?
REDAVIA has a uniquely flexible and risk-mitigated offer for SME clients in Kenya, Ghana and Tanzania. We combine modular, mobile, solar technology, a highly flexible portfolio-level long-term funding platform, and a strong local sales presence. This combination allows us to offer our clients commercially attractive lease contract terms that fit their need for operational flexibility, while offering our long-term lenders the risk mitigation of mobile, liquid assets and portfolio diversification. In short, we use equipment finance techniques to offer a more business-friendly, distributed solar energy service, while our competitors force businesses into the project finance terms which are more suited to the large IPPs of the old centralized power system. Most businesses immediately see the difference and make the right choice quickly.
How has your company developed its social impact over the years?
We decarbonize economic growth. With REDAVIA, businesses grow faster, create more jobs, and generate more wealth in their communities. To validate our impact, we track the carbon emissions we have reduced and the number of people (employees of our business clients) whose lives we have positively impacted. As of today, we have abated over 4,000 tons of carbon and improved the lives of almost 30,000 people in this way.
Can you tell us about a notable success story your company has had?
I am particularly proud of how REDAVIA reacted to the onset of the COVID crisis last year. As the economic shock of the COVID lockdown slammed the breaks on several sectors, also in Ghana and Kenya, REDAVIA decided to lean into the crisis and offer a COVID Resilience Lease to hardest-hit and system-critical business in Ghana and Kenya, including e.g. cold-chain, ag-processing, and even tourism businesses in Ghana and Kenya. Under this lease, we effectively gave businesses a free initial lease period of 6-months. We raised over $2m in concessionary funding to back-up this offer in order to manage the financial impact for REDAVIA. The result was a huge wave of support and gratitude from SMEs in Kenya and Ghana, which took up our offer in large numbers. Today, most of these businesses are picking up again and have turned into highly successful long-term business relationships for REDAVIA.
What is the most fulfilling part of your job?
The most fulfilling part of my job is putting my creativity and persistence into a worthwhile business endeavor every day. This includes talking to clients every day who we can genuinely offer a best-of-breed solution to their power problems in a financially and environmentally 'win-win' way. It also includes building up talented team members in Ghana, Kenya and Germany through daily on-the-job training and mentoring. Finally, I personally very much enjoy the journey of discovery and agile adaptation: I see my initial ideas become reality, yet, as a team, as we experiment and learn through the different phases of our entrepreneurial journey, we are also continually challenged to finetune and adapt our thinking and approach. Combined, these three aspects make for a very rewarding professional experience.
To learn more about REDAVIA, visit their website at https://www.redaviasolar.com/ and make sure to keep an eye out for their projects on Lendahand.