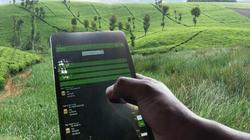 Impact
3 Lendahand Portfolio Companies that use Technology to Fight Poverty
Written by Lynn Hamerlinck on 26 November 2020
Today we explore three Lendahand Portfolio Companies you might not know are using innovative technology to fight poverty. Technological innovation creates opportunities to grow economies in entirely new ways.
Pioneering Financing with Software in South Africa
Backing SMEs to grow by thinking technology in all they do sums up the vision of Spartan Impact Finance. Financing small & growing businesses, Spartan serves a target market with expectations of fast turnaround times, convenient engagement, and aversion to documentary compliance.
To meet those expectations, they cleverly created and adopted technology in key aspects of the SME financing process in South Africa. What FinTech tools have they developed or adopted so far?
They developed a Mobile App which enables potential and current partners to generate finance quotes on the go. The app is free and allows users to create quick finance quotes, submit deals to request finance for clients, and e-mail quotes all in-app.
Their Online Finance Application Widget makes it easy and quick to apply for funding.
They use E-signing with DocuSign for all contracting and agreements.
Real-time inventory tracking in rural Africa
iProcure is the largest agricultural supply chain platform in rural Africa. Using the iProcure platform, they register local farmers, agro-dealers, and stocklists that require agricultural inputs for their clients.
The platform enables farmers to be data-driven in their approach to managing their agricultural resources across various supply chains and lowering agricultural inputs costs. Furthermore, by combining demand from multiple small farmers through their mobile and online platforms, they can negotiate better terms with suppliers on their behalf.
This Kenyan company's objective is to build out the infrastructure to make rural agricultural distribution cost-effective and predictable. In most rural areas, the link between the warehouse and the end consumer is the most challenging part of the distribution. This so-called 'last mile' can be covered by ensuring proper supply chain efficiency, which iProcure is dedicated to improving continually.
Through real-time business intelligence, iProcure provides an alternative distribution channel that ensures the product gets to the most remote end-consumer.
What are the key benefits of the iProcure platform?
Real-time inventory tracking
Accurate delivery timelines
Overview of quantities purchased
Faster product delivery
Access to rural locations
Price monitoring
After-sales support
Keeping cash flow for small businesses
For small businesses, it can be challenging to get access to funding. It is such an important matter that we wrote a whitepaper about it, click here if you missed it. While banks need entrepreneurs to fill out a 60-page bible in an incomprehensible language, Lulalend saw an opportunity to simplify funding once and for all.
In 2014, the South African SME Lender launched its automated online platform, enabling a swift process to deliver business funding within 24 hours. They believe small businesses are the key to local economic success and deserve a comfortable and inspiring lending experience. Easy access to working capital can mean the difference between a profitable trading month and a bad one. Their products and services are designed to keep owners moving at the business speed while making sure that their funding costs and terms are transparent and understandable. 
To deliver speedy, convenient, and easy loans, they use their custom technology, which considers the health of the businesses and the entrepreneur's credit score. 
By using technology they can make decisions based on real business performance, and therefore say 'yes' more to empower small businesses in South Africa.
Technology brings efficiency
Technology may be only a tool, but it's a powerful one. Through Lendahand you can invest in projects that support technological innovation to bring efficiency to places that can benefit from it the most.
It's important to note that like most tech companies, these companies are all taking big risks in their pursuit of innovation and economic impact. It's always tough running a start-up, but we're proud to provide whatever help we can in helping these companies get funding.