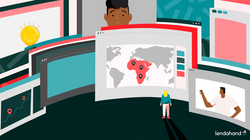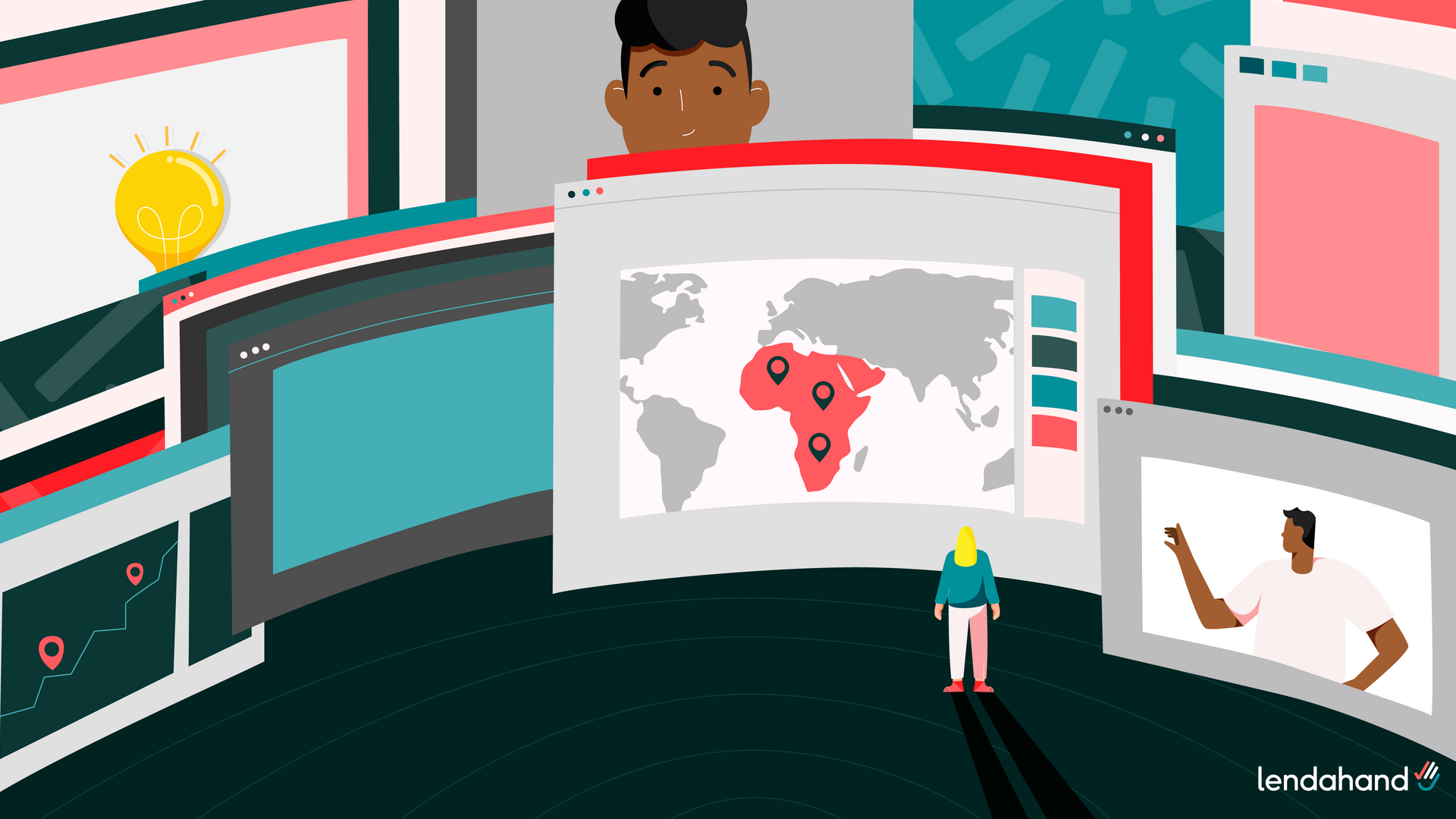 3 Types of African Fintech Projects Receiving Significant Investor Support
Geschreven door Charity Nyawira op 27 mei 2021
While many African countries are birthing innovation after innovation; Nigeria, Kenya, South Africa received 82% of the total fintech investment1 in Africa 2020.
Previously, we shared how fintech projects are drawing massive investments in emerging economies in Africa. Below, we analyze some of the leading types of innovations in these and other African countries. The leading investors in these fintech projects are mainly local and multinational venture capitalists, angel investors, fintech funds, and seed funds.
Payment solution innovations targeting underserved individuals and businesses
Nigeria's Paystack
Paystack, an online and offline payment innovation launched in 2015, gathered $1.3 million2 in seeding funds in 2016 when such investment amounts were unheard of, throwing the Nigerian fintech ecosystem into the limelight.
The payment solution was formed to solve the problem that many Nigerian businesses were facing - the inability to access payments. Paystack makes it easy for businesses to get paid via credit cards from just about anywhere in the world. In an interview, the founders stated that they were "so confident that if a customer's card doesn't work on Paystack, it's never going to work anywhere else."
Paystack hit its landmark moment when it joined Stripe, a multinational online payment processing business in 2020. The deal was worth more than $200 million, marking one of the biggest acquisitions by Stripe and in the history of Nigeria.
Notably, two similar payment innovations, Kenya's DPO Group and Sendwave had the same fate as Paystack, getting acquired by multinational companies for $288 million and $500 million respectively.
Ghana's Zeepay
With rural dwellers having to walk kilometres3 to withdraw money sent to them from abroad, Andrew Takyi-Appiah saw the need to create something that would help this underserved population access their money easily.
He created Zeepay in 2014, an app that connects digital assets such as bank accounts, ATM cards and mobile money wallets to international money transfers and money payment options. Zeepay has been doing well, having raised a seed funding of $940,000 in December 2020 to expand to other countries and launch in the UK. Most recently, it plans to raise an equity fund of $10 million4 to help to create new mobile hubs in East and Southern Africa by the end of June 2021.
Mobile and digital banking innovations
Nigeria's Kuda
Kuda broke the record in November 2020 when it achieved the highest seed fund in the history of Africa, a sum of $10 million in November 2020. The app also went ahead to raise $25 million5 in a Series A funding round in March 2021 only four months after the seed funding as it seeks to capture the entire African market.
Kuda operates all the functionalities of a traditional bank including lending and issuing debit cards and allowing users to make payments and transfers.
The digital banking app was founded in 2018 to solve the challenges of traditional banking, top on the list being high maintenance fees. Being an online bank, Kuda charges 0 banking fees, giving it a competitive edge. Unlike traditional banks, Kuda enables customers to access their money easily. The app also contains a budgeting feature that customers can use to track their spending and conveniently manage their money.
In March 2021, Kuda founders reported having an impressive 650,000 customers including small businesses and $2.2 billion5 in transactions in February 2021 alone.
Kenya's Umba
Umba is yet another innovation that's focused on helping underbanked Africans access banking services at a lower cost. The app is a full-service digital banking solution offering 0 fees and access to instant loans.
Umba managed to gather $2 million5 in seed funding in December 2020 for expansion into Africa.
Data Analysis and Credit Solution Apps Targeting MSMEs
Millions of small businesses in Africa lack capital to expand and also struggle to maintain proper records. Thanks to these challenges, many great ideas never get a chance to take off. This stifles development and denies entrepreneurs a chance to better theirs and other people's lives.
As such, solutions that help small ventures track and analyse their data and obtain financing are of high value to many MSMEs. Two examples of Apps that are succeeding in filling this gap are;
Ghana's OZÉ
The OZÉ app was created to close the $331 credit gap6 among MSME (Micro, Small and Medium-sized Enterprises) across Sub-Saharan Africa. The app helps businesses to record their data in an organized manner. It then uses the data to provide credit risk assessments, make business recommendations to owners, and most importantly, connect businesses to financing institutions.
OZE's credit feature is its biggest differentiating feature compared to an older app like Quickbooks that only focuses on bookkeeping.
Since its launch in 2018, OZE has closed 250,000 transactions worth at least US$50 million. The app looks to expand to DRC, Guinea, and Benin via partnerships. and eventually Côte d'Ivoire. Kenya and Egypt.
In January 2021, the startup raised an impressive $700,0007 seed funding to expand to other countries and also increase functionalities which include sending and receiving payments.
Egypt's Cassbana
Egypt's Cassbana app also comes to the rescue of underfinanced MSMEs.
Cassbana was formed to create a credit scoring system for the unbanked business owners to help them access financing. The app uses an AI system to assess the creditworthiness of businesses and connect them to financiers.
Starting with micro-retail and nano enterprises, Cassbana has helped businesses access inventory financing from their partners on credit. Cassbana then pays the credit on the business's behalf and in turn receives instalment payments from the business owner. Businesses that pay on time increase their credit score, which helps them access more credit.
Cassbana (launched in early 2020), gathered pre-seed funding of $1 million8 in January 2021 for growth and expansion within Egypt.
The African fintech market is maturing fast
Building up the underdeveloped finance sector, closing existing banking gaps, and fostering financial inclusion for millions of underserved Africans - these are the impressive benefits that fintechs are bringing to the table, and they are paying off.
Investors such as Ludlow and Valar ventures have admitted to investing in African fintech projects for the first time, making it evident that the African fintech market is quickly advancing. The increasing acquisition of fintech startups such as Paystack and Sendwave by multinationals also proves that African entrepreneurs are now building for the world.
Most fintech projects in Africa need funding to develop or grow their products. We're always happy to partner with fintech startups and other innovative African ventures that are transforming lives and businesses all over the world.
This article was written by Charity Nyawira, a freelance content marketer who's passionate about finance and investment. Lendahand's correspondent in Nairobi, Kenya.
1 WeeTracker
2 Quartz
3 Modern Ghana
4 The African Report
5 Techcrunch
6 OZE.guru
7 Techpoint
8 Disrupt-Africa