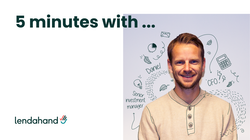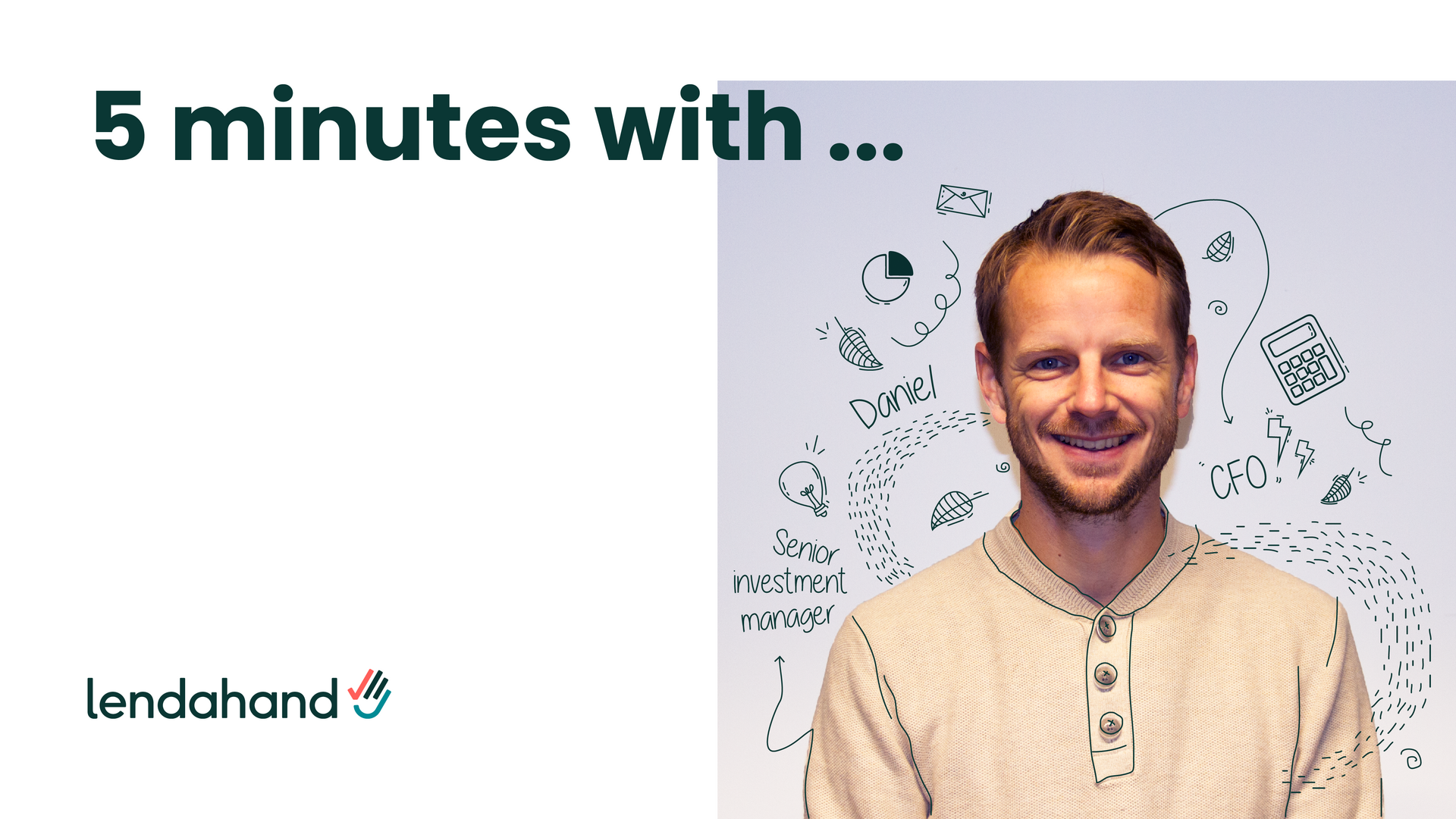 Five Minutes With Daniel
Lendahand has almost doubled in size in the last 1,5 years. Time for a re-introduction of our team! Starting in this series is our newly appointed CFO: Daniel van Maanen. Daniel joined our company this January (how much the times have changed since then..), has a background in investments and was the CFO at his previous company Aircrete.
Name: Daniel van Maanen
Role: CFO & Sr. Investment Manager
What does your typical workday look like?
Spreadsheets: updating the financial model, creating monthly KPI overviews, making admin calculations.
Calls: discussing new investment opportunities, strategies regarding existing entrepreneurs.
Memos: writing investment memos. At investments, we're currently also in the process of writing down our work processes.
What is the last time you lent somebody a hand?
Yesterday, I lent a hand (well, actually arm) quite literally. I donated blood. It was the first time since the corona crisis. I've personally witnessed how important healthy blood is, so I strongly recommend people to consider donating! Prior to joining Lendahand (in January 2020), I volunteered as a 'language buddy' to practice Dutch with new citizens.
How do you impact the lives of others on a daily basis?
Mostly through my work at Lendahand, to be honest. That was why I wanted to join Lendahand: to create a positive impact through the activity we all spend most of our time on work. I am very happy to be able to use my skill-set for something so impactful.

What are the hands-on things one can do to empower others?

Being non-judgmental, treating everyone equally, and trying to be as empathic and understanding as possible (although that is not always easy).
What's a crowdfunding project that still inspires you?

Off-grid solar initiatives. I think it's amazing that a single product achieves so many things:
Employment
Electrification
Better living conditions
Increased incomes
Off-grid solar rocks because it entirely skips a fixed electricity infrastructure, which we take so much for granted here, but which is almost impossible to roll-out in remote places.