Kenya
SolarNow B.V. 8
With EUR 175,000 SolarNow can install 100 waterpumps at farms and 120 solar home systems in family houses in Kenya.
Direct investment

10 new jobs

1000 people reached

220 solar systems installed
Fully funded in 6 hours on 23 November 2018.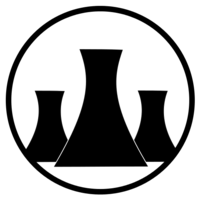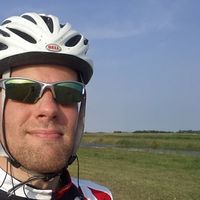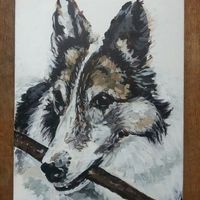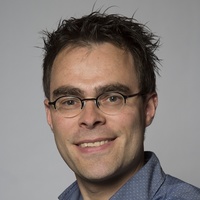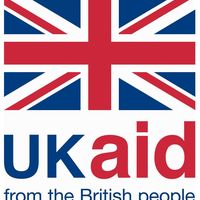 + 206 other investors
IMPORTANT NOTE: high risk product - direct loan to solar power product distribution company. No local partner in between to cover risks. 
Basic info: 
Issuer: SolarNow B.V.  
Currency:  EURO 
Amount: 175,000 (senior debt) 
Interest: 5% p.a.
Maturity: 24 months, semi-annually and linearly amortizing 
Non-recall period: N.A. issuer is allowed to repay the loan early at all times against a 2% penalty fee on the amount prepaid. In case the company sells more than 50% of its shares, no penalty fee will apply if prepayment occures. 
Direct loan 
This is a direct loan to a company (rather than lending to a financial institution) and therefore it is recommendable that you are careful with the amount you will invest.  
Documentation 
Summary 
SolarNow B.V. supports access to energy for small businesses, institutions, and low income households in the rural areas of Sub-Saharan Africa. Founded in the Netherlands and with its HQ in Uganda, SolarNow's primary activity is to sell and distribute high-quality modular solar photovoltaic home systems in combination with an end-user credit facility.  
The company makes solar energy accessible and affordable to millions of off-grid people in Africa by taking a large scale and systematic approach. Operations started in Uganda in May 2011, building on management's 7-year experience with the award winning Dutch Rural Energy Foundation training hundreds of rural entrepreneurs across Africa to develop solar energy enterprises and recognizing the potential in Uganda to develop a scalable commercial business. SolarNow has since then sold over 14,000 systems to approximately 4,500 entrepreneurs and 9,500 households. The Ugandan distribution network is strong and growing, with increasing levels of repeat orders from existing customers. 
The project 
With EUR 175,000 SolarNow can install 100 waterpumps at farms and 120 solar home systems in family houses in Kenya.
Around 70% of the solar systems are being used for household purposes (lighting, television, cooling) and 30% are being used by businesses, schools and clinics (to extend opening hours, power small appliances, cooling of medicines, etc). 
The systems are modular and can be upgraded over time. With a client satisfaction score of 99%, it is not surprising that 40% of all clients upgrade their products within 2 years after they buy the first system. 
Clients pay for their systems in 24 months. This makes the products affordable. Also, SolarNow gives a unique 5-year warranty and free service on its products. The lifetime of the systems is 20 years, although clients need to replace the batteries after 4-6 years, depending on the use. 
Impact 
Solar home systems change lives. Not only do they reduce the energy expenses of off-grid households; they also improve the access to information for rural families, as they can charge their phones, watch television or even connect to the internet, which stimulates development, equality, education and even democratization. An even higher impact is achieved by the productive systems. Apart from increasing the income of entrepreneurs, this contributes to creating employment, economic development and even food security. 

Vision & Mission of SolarNow: 
Transform the lives of East Africans
We want to transform the lives of East Africans by being our clients' energy partner for life. We aim to ensure every client continuously upgrades their system over time to include the latest SolarNow solutions for their home, farm, school, health centre or business. To achieve this, we promise to provide a wide and expanding choice of high quality solutions that our clients want and need. 
Address the huge market need for energy in East Africa with quality solutions
We're committed to addressing the huge unmet market need for energy in East Africa as an organisation focused on quality. For us, quality isn't just about products. It's about trust and relationships. We promise to be there for our clients in the moments that count: deciding to join our community, upgrading, referring family and friends and in the unlikely event something goes wrong. 
Make quality solar accessible through affordable finance
We believe that access to finance is the key to spreading solar. This is why we're committed to offering affordable and flexible credit with every solar solution. Our experience in providing financing with quality solar products is unparalleled in the Ugandan market. We aim to keep it that way and expand our presence in East Africa. 
Management team:
Willem Nolens (CEO) - Willem has over 19 years experience in establishing and managing social enterprises in Africa, in particular in the field of microfinance and renewables. In 2001, Willem co-founded ProCredit Bank Ghana and then later became the MD. He also co-founded Catalyst Microfinance Investors (CMI), a USD 100m private equity fund investing in microfinance Institutions in Africa and Asia and from that co-founded ASA International, a network of Greenfield MFIs. In 2010, Willem transformed the award-winning Rural Energy Foundation into SolarNow and has served as CEO since its inception. 
Peter Huisman (CTO) - Peter is an electrical engineer and research & development professional with over 12 years of experience. Peter began his career as a researcher at TNO, a Dutch research organization that believes in the joint creation of economic and social value. In 2009, Peter formed part of the original team at the Rural Energy Foundation (REF) as Country Coordinator in Tanzania. Since the transformation of REF into SolarNow, Peter has been in charge of a variety of functions from its very beginnings across R&D, IT, Operations, Finance and Logistics. 
Ronald Schuurhuizen (CCO) - Ronald is the longest serving employee of SolarNow with over eleven years of experience in solar energy market development in Africa. Ronald was the Regional Coordination for East Africa whilst at the Rural Energy Foundation, managing teams throughout Sudan, Ethiopia, Uganda, Tanzania, Zambia and Mozambique implementing a market development strategy for solar and renewable energy technology diffusion. Since SolarNow's inception in 2011, co-founder Ronald has held a variety of roles across Sales, Marketing, Operations, International Sourcing, Business Development, General Management, and is currently the Commercial Director. 
Andreas Rosenau (CFO) - Andreas is a finance professional with over 15 years of experience across financial control and asset management. He was born in Germany and started his career in banking and as financial controller in Germany and Eastern Europe. He then moved to Asia working with Procter & Gamble as a financial controller, establishing a new business in Taiwan. Completing his MBA studies in Australia, he then worked in asset management, particularly for pension funds and individual investors. In 2015, Andreas worked as a financial consultant in South Africa and has enjoyed travelling and exploring the region. 
Austin Harris (COO) - Austin Harris is a finance, strategy and operations professional with over 13 years of experience. He has now been living and working in East Africa for over 5 years. He began his career in Mergers & Acquisitions, and then Corporate Banking ranging from startup ventures to Citigroup as well as development projects with the UNDP. He transitioned from corporate banking into microfinance which took him to Bangladesh and Rwanda. A Skoll Scholar, he completed his MBA at Oxford Said Business School and most recently worked for Off Grid Electric in Tanzania and Rwanda. 
John Kizito (Risk Management) - John has over 20 years' experience in accounting, auditing and tax law. He moved from Uganda to the US to complete his studies including a Masters Degrees in Accounting and Tax Law and worked for the United Nations as an Accountant. He then spent over 10 years working in Accounting and International Tax Law at Discovery Communications and a private Tax Law Practice before returning to Uganda to join SolarNow as head of Risk Management.


Picture of management 
Awards: 
In 2010 SolarNow was awarded the prestigous Ashden Award 
In 2011 the company won the EU Sustainable Energy Award 
| | |
| --- | --- |
| Company name | SolarNow |
| CEO | Willem Nolens |
| Founded | 2011-01-01 |
| Location | Nairobi |
| Sector | Sustainable energy projects |
| Turnover | €4,000,000 |
| Employees | 900 |
Impact of this project
With this investment 10 jobs are created
With this investment 1000 people are reached
With this investment 220 solar home systems are installed
About the risks
What are the risks of investing money?
The risk level depends on the specific project. Local partners cover the risk of currency exchange rates and defaults on Local Partner investments. They do this by maintaining financial reserves for this purpose. Aside from that, there is an option to claim their equity if needed. While these measures are intended to minimize the risk to investors, our local partners face risks of their own that could affect their ability to secure your investment. These include - bankruptcy - currency exchange rates - fraud - operational risks - political and regulatory changes - natural disasters or epidemics.
With direct investments, risks of default are not covered. As the risks are higher, so are the interest rates.
There is also some operational risk at Lendahand. An example might be that Lendahand is unable to find shareholders to finance their activities. In such a case, Lendahand will handle outstanding investments at the best of its ability. At the same time, our ability to legally address non-payment from local partners becomes understandably difficult.
How does Lendahand minimize the risks?
Every local partner must share our social mission to ensure local entrepreneurs can access affordable financing, allowing them to grow their business. Local partners must also have a 'track record'; they must have proven themselves as a reliable credit provider for SMEs.
For instance, this means a solid credit portfolio and enough buffers and equity to compensate for unexpected downturns. We also check the organizational structure of the portfolio company and how robust their (internal) procedures are. Finally, the investments must be in proportion to the total balance of that portfolio company. A healthy balance between effectuating influence and being independent is crucial. If you would like to receive more information on the financial indicators we employ, please contact us via info@lendahand.com.
When currency exchange risks become too high for a local partner, Lendahand will urge the local partner to cover these risks. In some scenarios, the local partner is contractually obliged to comply with these demands.
Lendahand always conducts due diligence when companies request funding. The results can be downloaded on the project detail page. However, this analysis is not investing advice.
Does Lendahand provide a guarantee?
Usually we don't. Local partners take care of the repayment, even if (some) entrepreneurs are unable to do so themselves. If the local partner is for some reason unable to repay then there is a chance of partial or full loss of your money. For this reason, Lendahand only selects financially solid partners based on strict criteria.
For most direct investments, there is no guarantee. However, currency risks are covered.
Sometimes, and only for some direct investments in Africa, our partner Sida, part of the Swedish government, will guarantee a maximum of 50%. Read here more about guarantees with Sida. Projects with Sida guarantees are indicated explicitly on the project page.
Does Lendahand have a license or exemption?
Yes. The Dutch Authority Financial Markets (AFM) has provided Hands-on B.V. (with trade name 'Lendahand') in September 2016 with an investment firm license in accordance with article 2:96 of the Financial Markets Supervision Act (Wft). Placing orders on Lendahand's website is therefore an AFM regulated activity. Lendahand also meets its minimum capital requirements following its license as required by De Nederlandsche Bank (DNB).
Lendahand uses an exemption from an approved prospectus that is available up to EUR 5 Million per year. 
How safe are my personal details?
We adhere to strict safety requirements concerning private and payment details. All sensitive data is sent through an encrypted connection (https). Also, information is stored (encrypted) in a secured facility provided by AWS: the world's largest hosting service. A secured connection and multi-factor authentication can only retrieve customer documents.
What happens if the local currency devaluates?
Our local partners and companies bear the exchange rate risks. We settle the investments, redemptions, and interest payments in euro.
Does Lendahand use a third foundation fund?
Lendahand works with Intersolve EGI: a Dutch financial institution specializing in payment settlement and electronic money. To be able to offer these financial services, Intersolve EGI must comply with the applicable financial legislation. Intersolve EGI is therefore supervised by De Nederlandsche Bank (DNB) and the Netherlands Authority for the Financial Markets (AFM) and owns a license to act as an Electronic Money Institution (and therefore also has a license as a Payment Institution). Your money will be deposited on a protected and secure bank account until the project you have invested in has been fully funded. Intersolve has no access to these funds. Once the project is fully funded, the money is transferred to the local partner or company in question.
What happens with my money if Lendahand goes bankrupt?
If Hands-On BV (containing the brand name Lendahand) went bankrupt, trades between Lendahand and payment service provider Intersolve EGI would cease immediately. Intersolve will then transfer the funds in your wallet to your bank account (Note: if at this time the project you have invested in has been fully funded and the money has thus been transferred to the local partner, these funds will not be transferred back to your bank account). Intersolve will then, in consultation with a trustee, handle all repayments between the investors and entrepreneurs until the final repayment of the last project has taken place.
Additionally, Lendahand is part of the investor compensation scheme (ICS). This scheme aims to compensate individuals and small businesses with trusted money and or financial instruments (such as notes or options) to a licensed bank, an investment firm, or a financial institution. In case the financial firm is unable to meet its obligations arising from claims related to the investment service (in other words, if Hands-On BV is not keeping track of the acquired notes by investors in the Wge depot correctly). The ICS guarantees an amount of up to €20.000 per individual. For more information, go to www.toezicht.dnb.nl/en/2/50-202210
Why is Intersolve EGI handling my money?
As part of the AFM license for investment firms, it is required that operational activities carried out by Lendahand (maintaining the website, contracting of local partners, legal issues, etc.) are strictly separated from financial transactions (payments made through the website). Intersolve takes care of the costs. This collaboration offers you more security since your money is placed on a protected bank account immediately after making your payment.
What happens when a local partner goes bankrupt?
When a local partner goes bankrupt, there's a chance you'll lose (part of) your money. Lendahand will try to recover outstanding payments, but the success rate is limited in such situations. For you, as an investor, there's no possibility of taking action against the financial institution. Therefore, it is recommendable to choose several different projects.
About SolarNow
| | |
| --- | --- |
| Total assets | €22,734,947 |
| Revenue | €1,269,157 |
| Leverage ratio | 12.00% |
| Liquidity | 107.00% |
We have already contributed for SolarNow B.V. 8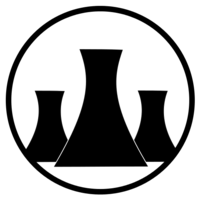 Bas Kleijnen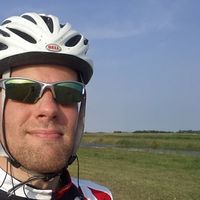 Martijn Kistemaker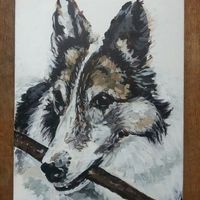 A. Pronk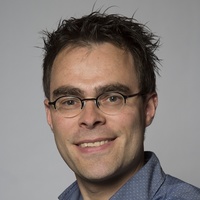 Jaap Boersema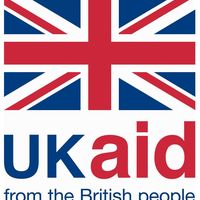 UK aid
+ and another
206
investors