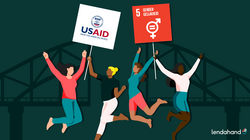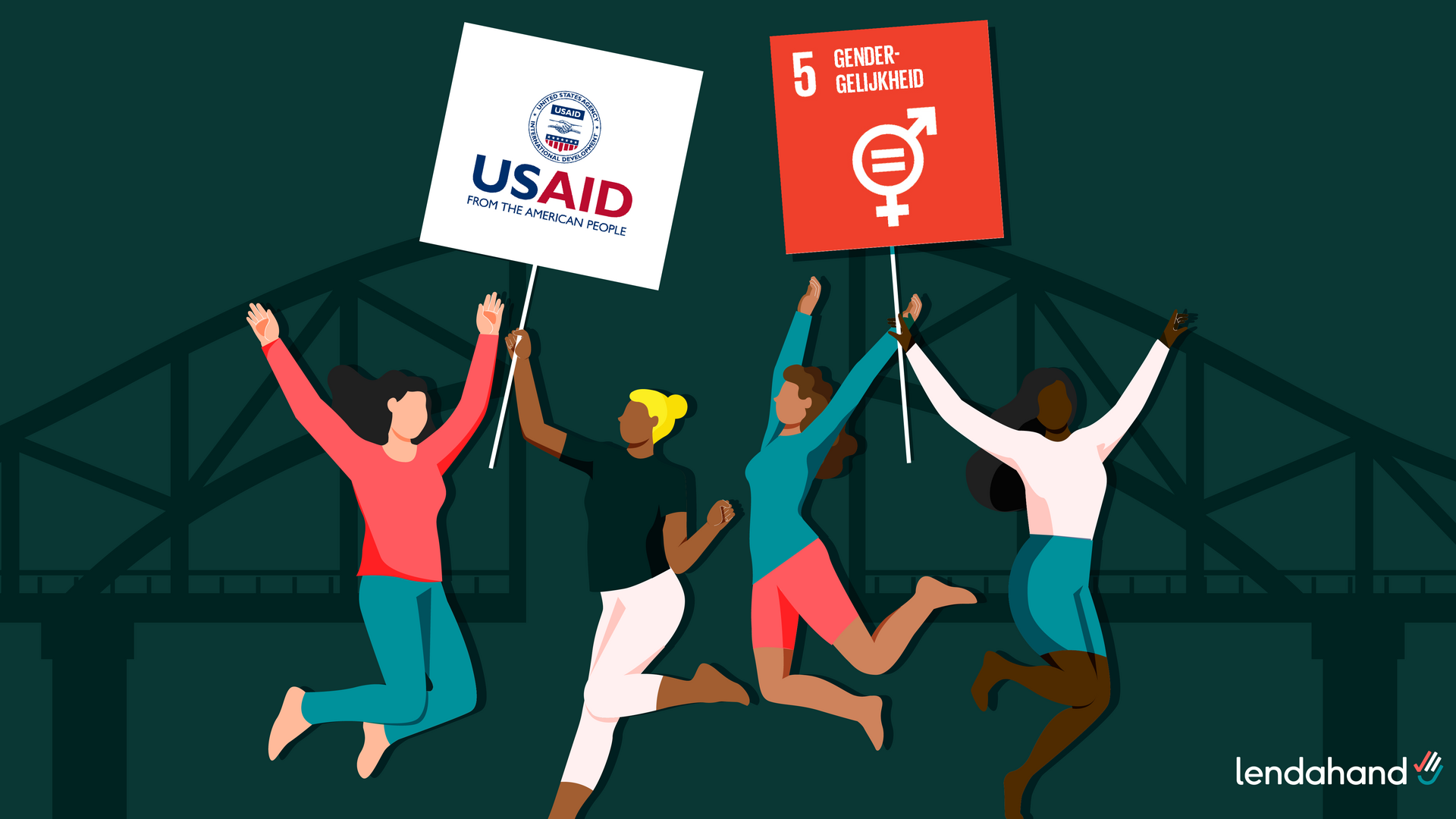 Mind the gap, Lendahand receives USAID grant of 1.2 million dollar to help close the gender gap
Women entrepreneurs are a driving force behing a healthy economy worldwide. But for that they have to be given the right opportunities. Lendahand is now going to (and able to) do something about that.
The female Missing Middle
Lendahand wants to continue to grow in the coming years. This means: making more impact, offering more projects, becoming profitable and fighting poverty. In short, investing more in entrepreneurs in emerging markets. We have seen that access to finance is essential to a company's success and growth. But what we also see, as we wrote before, is that most of the female entrepreneurs we have worked with so far need loans between 10,000 and 300,000 euros. These companies have the most difficulty in attracting financing. We call them the Missing Middle, and for a long time we've been thinking about what we can do about this. Due to the costs associated with investing in these entrepreneurs, these amounts are normally too low to make it commercially viable for companies like us, and that's a problem.
The Mastercard Index of Women Entrepreneurs 2020 shows that countries in Sub-Saharan Africa have the highest percentage of women-led entrepreneurs: Uganda (38.2%), Ghana (37%) and Botswana (36.0%). This is exactly where Lendahand operates. In the last 5 years, you, our crowd, have invested around 30 million euros in female entrepreneurs, and we are looking to increase that.
Investing more than 100 million in female entrepreneurs
In 2021, women still receive less support for financial purposes than men. It is therefore clear why it is one of the UN Sustainable Development Goals (SDGs): SDG 5 - Gender equality for all. For American development organization USAID, SDG5 is a major pillar of their programs they are working on. And that is why USAID and Lendahand are now joining forces. With a grant of $1.2 million, we will try to close the funding gap between men and women. We are more than proud that Lendahand is the only European company to receive this subsidy out of almost 100 subsidy applications worldwide. Lendahand will use the money to develop an automatic screening and investment tool for our website that should contribute to 55% of the total expected investments from the platform going to women's projects in three years' time (compared to 35% now). We want to make it possible for 120 million euro to go to women-led companies over the next three years. We really need you for that, but we also want to show what is happening behind the scenes.
Do more with automation
We will develop two new tools to enable Lendahand to provide smaller loans to smaller entrepreneurs - or the Missing Middle. The first is an automatic screening tool. Due to the variety of sectors, countries and entrepreneurs we work with, it can sometimes take a long time before we can offer new partners on our platform. By using an automatic scan, we can check earlier whether entrepreneurs are eligible for a loan, which not only saves time for our Investments team, but also the entrepreneurs a lot of time. In addition, we are developing an auto-invest module on the website. This will allow you to automatically invest your money via Lendahand in the future. Do you only want to invest money in companies that contribute to SDG5 - Gender Equality? Then you will be able to select that as a filter and let us automatically invest in projects that stand for it.
How are we going to do all that? You can read more about it in a series of blog posts coming soon. Can't wait and already have questions? We are happy to answer them via email at [email protected]
Sign up for our monthly newsletter to stay informed of the latest developments. You can also adjust your email preferences in your My Lendahand dashboard so as not to miss anything.