Investing with social return
Help entrepreneurs in developing countries grow their businesses by investing in their crowdfunding projects. Start with as little as €10 and earn up to 7% annual interest.
Crowdfunding platform of the Year
Nominated 5 years in a row • Award Winner 2018 - 2019 - 2021
Read more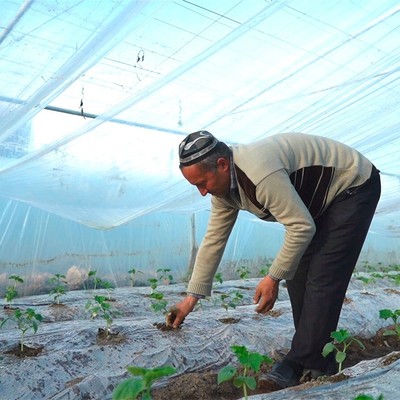 With a EUR 150,000 loan, local partner HUMO will provide financing to 113 of rural entrepreneurs, farmers and women-owned businesses in Tajikistan. This loan will enable clients to access working capital and run their businesses. *exchange rate risk EUR/USD*
Financing that matters: the power of microfinancing
Mexican Carmen's fingers weave tirelessly. With her loan, she bought the necessary ribbons to craft colorful baskets. The sale of these baskets is her family's only source of income. Access to financing is crucial for entrepreneurs in developing countries. It not only boosts their earnings and contributes to stability and economic growth within their communities.
Curious about the impact that the Lendahand crowd is making together? Visit the Impact Report 2022, featuring compelling stories and key figures.
Invest in projects that resonate with you
• Provide funding for small businesses
• Ensure sustainable growth
• Equal opportunities for all genders

Crowdfunding, we do it together
• Join over 16,000 impact investors
• Intensive business monitoring
• Transparent credit assessment

Make an impact, with return on investment
• Invest starting from €10
• Earn up to 7% annual interest
• Receive repayments every 6 months

Your investment makes an impact
Safely invest with impact
Your investments are always seperated from Lendahand's assets, no matter what happens to Lendahand
All transactions are routed through our electronic payment provider
Intersolve
who is supervised by the Dutch Central Bank
Invest socially with a financial return
Curious of the financial returns you can achieve by investing with Lendahand? Calculate the potential return of your investments using the investment planner.
First investment

How much do you want to start with?
Monthly topup

How much do you want to contribute each month?
Average interest

What type of interest are you looking for in Lendahand projects?
Portfolio development by year
Download your own Excel file to customize and save your investment plan.

5 Ways Solar Solutions Reduce The Gender Gap in Poor Households
By Charity Nyawira on 17 May 2023
Writer Charity used to suffer from a constantly agonizing sore throat. "I discovered an unexpected connection between smoky kitchens and my sore throat." Dive into her captivating story that unveils how solar solutions are empowering women, reducing the gender gap, and revolutionizing poor households.
Do more with your money
Choose your projects. Invest within 5 minutes in a better future and make your impact on the world.