Kenya Women Microfinance Bank (KWFT), is a regulated financial institution based in Kenya, that provides financial and banking services to a majority of Women clients based in rural and urban areas of the republic of Kenya in order to elevate their economic and social welfare to global standards.
Founded in 1981, Kenya Women Microfinance Bank Ltd (KWFT) started as a microfinance company providing financial services to underserved households to lift them out of poverty. In 2010, it obtained a license as a deposit-taking institution and became a fully-fledged microfinance bank regulated by the Central Bank of Kenya under the Microfinance Act (2008). Over the years, KWFT has grown to be one of Kenya's most successful microfinance institutions with the broadest network of any MFI and deep penetration into the country's rural and urban areas.
The Company has a unique niche in the financial services sector. It focuses on serving women who have historically had less access to financial services despite being better-quality borrowers. As such, its products are uniquely positioned to meet the needs of women and their families, thus contributing to poverty reduction and financial empowerment.
With over 800,000 clients, the Company has the most extensive network of any microfinance bank (MFB) in the Country. It maintains 229 offices spread across 45 of the 47 Counties. The broad network is crucial in origination and client relationship management. In addition to its branch network, the Company has an agency banking model with around 115 agents that help ensure deeper penetration into remote, rural, and poor urban areas. The Company also has a mobile banking system that provides convenience to over 200,000 customers.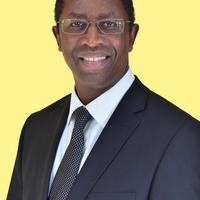 General information
| | |
| --- | --- |
| Borrower | KENYA WOMEN MICROFINANCE BANK PLC |
| Country | Kenya |
| Head office | Nairobi |
| Website | http://www.kwftbank.com |
| Founded | 1 May 1981 |
| Active on Lendahand since | 12 April 2023 |
| Credit Score | 2.92 |
Financial information per 2022-12-31
| | |
| --- | --- |
| Portfolio Overview | €128,523,401 |
| Leverage ratio | 90.00% |
| Write-off ratio last 12 months | 1.00% |
| % investment amount in arrears (>90 days) | 22.00% |
About Kenya
Republic of Kenya is a country in East Africa. At 580,367 square kilometres (224,081 sq mi), Kenya is the world's 48th largest country by area. With a population of more than 47.6 million in the 2019 census. Kenya's capital and largest city is Nairobi. According to the world bank 2021 data, Kenya is a country of 53.01 million people. The 45 tribes of Kenya are spread across 47 counties, with majority being low income earners. Kenya is the third-largest economy in sub-Saharan Africa after Nigeria and South Africa and its GDP predominantly relies on Agriculture, remittances and tourism. Kenya is focused on economically empowering its citizens with special emphasis on women and the youth. Kenya is also keen on boosting its food security by availing quality and affordable farm inputs while adopting technology to boosts produce for small and large scale farmers.
Last funded project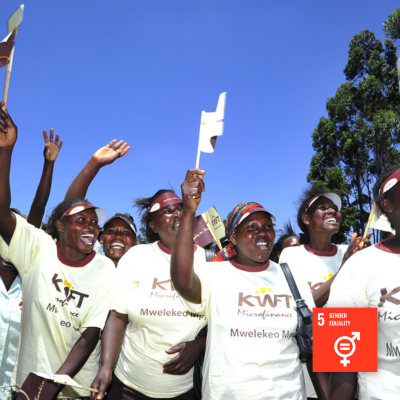 With this first loan of EUR 200,000, new local partner KWFT will be able to provide financing to approximately 650 female clients, who apply for loans in groups, to expand their micro-enterprises. The loans have a maximum tenor of 2 years. The financed companies are active in trade, services and agriculture.