Kenya
SimGas Kenya Ltd.
With EUR 100,000 SimGas is able to provide 170 farmers in Kenya access to a biogas digester and thus to clean energy.
Direct investment

5 new jobs

170 biogas digester systems installed

850 people reached

1360 tons of CO2 reduced
Fully funded in 22 days on 21 December 2016.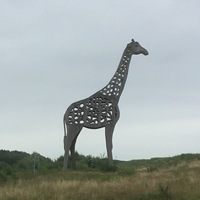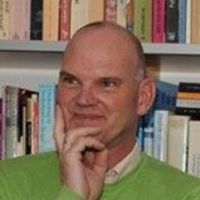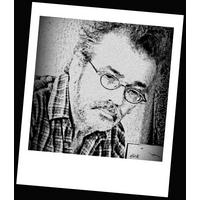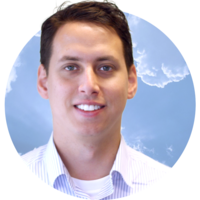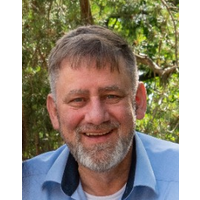 + 279 other investors
IMPORTANT NOTE: high risk product - direct loan to biogas company. No local partner in between to cover risks.
Basic info
Issuer: SimGas Kenya Ltd.
Currency: EUR
Amount: EUR 100,000 (senior debt)
Maturity: 36 months, semi-annually and linearly amortizing
Collateral: None
Interest rate: 6.5% p.a.
SimGas has the right to do an early repayment with a penalty fee of 1%. No early repayment is possible during the first 12 months of the loan.
Note: UK Aid (UK Government) supports this campaign via its programme Crowd Power (executed by Energy4Impact). Via this programme, EUR 50 vouchers are made available to new lenders at Lendahand. There is only a limited number of vouchers available (200), which are distributed on first-come-first serve basis. Are you a new lender and are you interested in using a voucher, please send an email to info@lendahand.com.
Direct loan
This is a direct loan to a company (rather than lending to a financial institution) and therefore it is recommendable that you are careful with the amount you will invest. 
Available documents:
Basic compliance checks performed by CreditSafe.
Summary SimGas
SimGas is a triple bottom line company that designs, produces and installs biogas systems for smallholder farmers in East-Africa. SimGas has facilities in Kenya (est. 2013, 60 employees), Tanzania (est. 2011, 20 employees) and The Netherlands (est. 2009, 12 employees). The biogas systems enable rural households with livestock to use the manure from their livestock to generate clean fuel for cooking and organic fertiliser: two valuable assets to increase income whilst saving life, nature, money and time. The high quality, modular, domestic biogas systems can be installed in 2 days. To date, SimGas has provided 1,500 farmers with their biogas systems.
What does SimGas drive to design, produce and install biogas systems? More than 3 billion people worldwide are being exposed to toxic fumes, fuels and dangerous open fires while cooking their meals (FAO, 2008). In East-Africa, 95% of households use wood or charcoal (FAO, 2009). Inhaling acrid smoke and fine particulates causes risks of skin, eye and lung diseases. The direct consequences cause 4 million people worldwide to die each year (WHO, 2011). ). Lower respiratory disease is the number 2 cause of death in Kenya, after HIV/AIDS and Malaria ranking at number 3 (WHO, 2013). Biogas is a clean cooking fuel and thereby eliminates indoor air pollution, putting an end to one of Kenya's top cause of death and disease.
SimGas desires to enable their customers to become more productive, independent, cost-efficient, and healthier farmers. Next to that they want to make biogas accessible not just for the lucky few, but for the worthy many. That's precisely what the biogas systems do. By doing so, SimGas helps create healthy and safe environments for rural households while contributing to the reduction of indoor air pollution, deforestation, and carbon emissions.
View http://simgas.org/about-simgas/
The project
With a loan of EUR 100,000, the company is able to provide a loan to 170 farmers in Kenya and enable them to acquire a SimGas biogas system. These systems allow farmers to produce clean gas by using manure of their cows for example. This provides huge benefits as they are no longer required to cook on open fires and breath in toxic fumes. The biogas systems also produce organic fertiliser, which can be used on their land or sold to other farmers. SimGas Kenya, with 60 technicians and sales representatives spread across 11 locations (hubs) will sell and install the systems, provide maintenance and monitor the loans. Clients repay their loans on a monthly basis by using their mobile phone.
The regions where the farmers for this loan are situated belong to the most successful hubs of SimGas, namely Meru, Kiamba, Karatina and Eldoret. At each hub, there is a team of local technicians and sales reps. that provide personal services to the clients. There are currently 11 hubs in Kenya and SimGas plans to increase this to 15 in 2017.
Impact
With this loan 170 families and thus approx. 850 Kenyans are impacted. They will enjoy the benefits of cooking on clean gas and on having access to organic fertiliser. The impact is quite significant and is as follows;
Health benefits as people do not have to cook on fossil fuels such as charcoal or wood, and thus eliminate the consumption of toxic fumes (the equivalent of 20 cigarettes per day)
On average, people save 35-45% of their household budget, which they do not have to spend on wood fuel (Kenya Bureau of Statistics, 2015)
Additional income of EUR 270 on average as a result of using the organic fertiliser on their land (a 200% increase of crops) and/or selling it to other farmers nearby
Preventing the cut down of approx. 7.42 tons of wood per year (Kenya's forest declined from 10% to 1.7% of its total territory between 1963 and 2016)(UNESCO, 2006)
Preventing an average of more than 8 tons tons of CO2-eq emission per year per household
Saving approx. 2-4 hours per day for a family as it takes much longer to cook on firewood and clean all the pots and the kitchen as compared to using biogas. Furthermore it is no longer required to gather wood or going to the market to buy firewood or charcoal.

SimGas's business model is as follows; to the clients, an interest rate is charged for the loans which enable them to buy a SimGas system. The company also takes a small margin on the biogas systems itself.
Next to that, SimGas has a deal with the World Bank (Ci-Dev) that buys carbon credits, which allows SimGas to provide a discount on the systems of EUR 200 each. Thanks to selling these credits, SimGas can provide a guarantee and full service for 5 years. On average, the systems will remain functional for approx. 20 years.
More information on SimGas:
Vision & Mission
SimGas believes in empowering people by offering them graceful, reliable and sustainable tools that help to improve their lives and income positions.
SimGas takes social and environmental impact just as seriously as economic impact. We are creating impact through mass production, modularity and standardisation, combined with highly scalable business models. Our secret is the combination of local presence, great partnerships and smart investments in research and development. We measure what we do, learn from the results, and adjust our strategy accordingly. This is what makes SimGas a true trailblazer and helps us create immediate impact that lasts.
SimGas aims to be a game changer and is already the largest supplier of biogas systems in Africa. We have the ambition to lead the market for decentralised utilities in Africa and Asia by 2030. In order to accomplish this goal, we plan to test and introduce new SimGas products in our home-markets Kenya and Tanzania. In close collaboration with local partners we will ramp up sales in neighbouring countries Rwanda, Ethiopia, and Uganda.
Management team
Mirik Castro – CEO SimGas East Africa
Mirik (MSc., TU Delft) is a systems engineer in Policy Analysis and Management. He is a serial entrepreneur, having established Holland Turnaround, John's Phone and other companies in the Netherlands, and has previously worked at Boston Consulting Group and Stork NV. As CEO of SimGas East Africa, he manages a growing team of 80 employees, including admin, sales, production, and installation crew in Tanzania and Kenya. Mirik lives with his family in Tanzania since 2011.
Oliver Kynaston – COO SimGas East Africa
Oliver (MSc., Bristol University, UK) is a physicist, researcher, patent holder, brewer, and hang glider pilot. With the belief that developing products for the off-grid market in East Africa can teach the world how to live sustainably, Oliver moved to Tanzania in 2010 to start a business in renewable energy products for households. SimGas persuaded him in 2015 to lead our operations in Tanzania and Kenya. Under his wings, a team of more than 80 is making households in East Africa (including his own) happy with biogas.
Joshua Wasua – Financial Manager SimGas Kenia
Joshua is a certified accountant with over 9 years of experience as a finance manager, senior consultant and accountant with companies such as PwC, Oriflame and Safaricom. As of 2015, Joshua is part of SimGas Kenya and a true linking pin between business and finance.
Christina Mng'ong'o - Factory & Supply Chain Manager
Christina (Msc, Dar es Salaam Institute of Technology) joined SimGas in October 2013 as Quality officer, Hub Manager of the Tanga branch, Deputy factory Supervisor for Gesishamba Production Ltd factory. She worked her way up to become Factory- and Supply Chain manager. Christina is the youngest SimGas employee and is an expert in injection moulding- and biogas technology.
Moses Gekara – Country Manager SimGas Kenya
Moses Ogeto is a trained engineer in Computer Science and HSSE planner. He has worked for 3N International as Database/Data Entry before Joining National Bank of Kenya in the same capacity. He has worked for 14 years as Operations manager for Pressure Vessels Ltd. He joined SimGas Kenya as Country Manager in October 2013 and has since then been of tremendous value in operations and sales. Moses knows all our customers in Kenya!
Track record: http://simgas.org/trackrecord/
2016 highlights:
World Bank's Ci-Dev buys 500,000 carbon credits generated by our biogas systems
Winner IDEO.org Amplify Challenge with our Biogas Milk Chiller
USAID's Powering Agriculture grantee
2015 highlights:
2014 highlights:
Dutch Minister for Foreign Trade & Development Cooperation Ms. Lilianne Ploumen opens our new production line in Tanzania
Inclusion in the Africa Biogas Partnership Programme
Global Alliance for Clean Cookstoves Spark fund grantee
Ashden Awards Finalist
2013 highlights:
Founded SimGas Kenya Ltd., sales start in Kenya
Start product development of Biogas Milk Chiller and Biogas Stove 
Siemens Empowering People Award Finalist
2012 highlights:
Mirik Castro moves to Tanzania to start local production and sales
Founded SimGas Tanzania Ltd.
UNFCCC registered Biogas Program of Activities (PoA) for the trade of carbon credits
(Picture of Moses with one of the assembly teams in Kenya)
Previously realized
| | |
| --- | --- |
| Company name | SimGas Kenya Ltd. |
| CEO | Mirik Castro |
| Founded | 2013-01-01 |
| Location | Nairobi |
| Sector | Sustainable energy projects |
| Turnover | €199,072 |
| Employees | 60 |
Impact of this project
With this investment 5 jobs are created
With this investment 170 biogas digester systems are installed
With this investment 850 people are reached
With this investment 1360 tons of CO2 are reduced
About the risks
What are the risks of investing money?
The risk level depends on the specific project. Local partners cover the risk of currency exchange rates and defaults on Local Partner investments. They do this by maintaining financial reserves for this purpose. Aside from that, there is an option to claim their equity if needed. While these measures are intended to minimize the risk to investors, our local partners face risks of their own that could affect their ability to secure your investment. These include - bankruptcy - currency exchange rates - fraud - operational risks - political and regulatory changes - natural disasters or epidemics.
With direct investments, risks of default are not covered. As the risks are higher, so are the interest rates.
There is also some operational risk at Lendahand. An example might be that Lendahand is unable to find shareholders to finance their activities. In such a case, Lendahand will handle outstanding investments at the best of its ability. At the same time, our ability to legally address non-payment from local partners becomes understandably difficult.
How does Lendahand minimize the risks?
Every local partner must share our social mission to ensure local entrepreneurs can access affordable financing, allowing them to grow their business. Local partners must also have a 'track record'; they must have proven themselves as a reliable credit provider for SMEs.
For instance, this means a solid credit portfolio and enough buffers and equity to compensate for unexpected downturns. We also check the organizational structure of the portfolio company and how robust their (internal) procedures are. Finally, the investments must be in proportion to the total balance of that portfolio company. A healthy balance between effectuating influence and being independent is crucial. If you would like to receive more information on the financial indicators we employ, please contact us via info@lendahand.com.
When currency exchange risks become too high for a local partner, Lendahand will urge the local partner to cover these risks. In some scenario's the local partner is contractually obliged to comply with these demands.
Lendahand will always conduct due diligence when companies request funding. To provide more insights on risks, an independent party comes in to perform an analysis of direct loans. The results can be downloaded on the project detail page of the direct loan. However, this analysis serves primarily as a tool for your own opinion and conclusion. Pay attention to the fact this analysis is not investing advice.
Does Lendahand provide a guarantee?
Usually we don't. Local partners take care of the repayment, even if (some) entrepreneurs are unable to do so themselves. If the local partner is for some reason unable to repay then there is a chance of partial or full loss of your money. For this reason, Lendahand only selects financially solid partners based on strict criteria.
For most direct investments, there is no guarantee. However, currency risks are covered.
Sometimes, and only for some direct investments in Africa, our partner Sida, part of the Swedish government, will guarantee a maximum of 50%. Read here more about guarantees with Sida. Projects with Sida guarantees are indicated explicitly on the project page.
Does Lendahand have a license or exemption?
Yes. The Dutch Authority Financial Markets (AFM) has provided Hands-on B.V. (with trade name 'Lendahand') in September 2016 with an investment firm license in accordance with article 2:96 of the Financial Markets Supervision Act (Wft). Placing orders on Lendahand's website is therefore an AFM regulated activity. Lendahand also meets its minimum capital requirements of EUR 125,000 following its license as required by De Nederlandsche Bank (DNB).
Lendahand uses an exemption from an approved prospectus that is available up to EUR 5 Million per year. 
How safe are my personal details?
We adhere to strict safety requirements concerning private and payment details. All sensitive data is sent through an encrypted connection (https). Also, information is stored (encrypted) in a secured facility provided by AWS: the world's largest hosting service. A secured connection and multi-factor authentication can only retrieve customer documents.
What happens if the local currency devaluates?
Our local partners and companies bear the exchange rate risks. We settle the investments, redemptions, and interest payments in euro.
Does Lendahand use a third foundation fund?
Lendahand works with Intersolve EGI: a Dutch financial institution specializing in payment settlement and electronic money. To be able to offer these financial services, Intersolve EGI must comply with the applicable financial legislation. Intersolve EGI is therefore supervised by De Nederlandsche Bank (DNB) and the Netherlands Authority for the Financial Markets (AFM) and owns a license to act as an Electronic Money Institution (and therefore also has a license as a Payment Institution). Your money will be deposited on a protected and secure bank account until the project you have invested in has been fully funded. Intersolve has no access to these funds. Once the project is fully funded, the money is transferred to the local partner or company in question.
What happens with my money if Lendahand goes bankrupt?
If Hands-On BV (containing the brand name Lendahand) went bankrupt, trades between Lendahand and payment service provider Intersolve EGI would cease immediately. Intersolve will then transfer the funds in your wallet to your bank account (Note: if at this time the project you have invested in has been fully funded and the money has thus been transferred to the local partner, these funds will not be transferred back to your bank account). Intersolve will then, in consultation with a trustee, handle all repayments between the investors and entrepreneurs until the final repayment of the last project has taken place.
Additionally, Lendahand is part of the investor compensation scheme (ICS). This scheme aims to compensate individuals and small businesses with trusted money and or financial instruments (such as notes or options) to a licensed bank, an investment firm, or a financial institution. In case the financial firm is unable to meet its obligations arising from claims related to the investment service (in other words, if Hands-On BV is not keeping track of the acquired notes by investors in the Wge depot correctly). The ICS guarantees an amount of up to €20.000 per individual. For more information, go to www.toezicht.dnb.nl/en/2/50-202210
Why is Intersolve EGI handling my money?
As part of the AFM license for investment firms, it is required that operational activities carried out by Lendahand (maintaining the website, contracting of local partners, legal issues, etc.) are strictly separated from financial transactions (payments made through the website). Intersolve takes care of the costs. This collaboration offers you more security since your money is placed on a protected bank account immediately after making your payment.
What happens when a local partner goes bankrupt?
When a local partner goes bankrupt, there's a chance you'll lose (part of) your money. Lendahand will try to recover outstanding payments, but the success rate is limited in such situations. For you, as an investor, there's no possibility of taking action against the financial institution. Therefore, it is recommendable to choose several different projects.
About SimGas
| | |
| --- | --- |
| Total assets | €709,799 |
| Revenue (per year) | €224,842 |
| Equity / total assets | 10.20% |
| Liquidity | 249.00% |
We have already contributed for SimGas Kenya Ltd.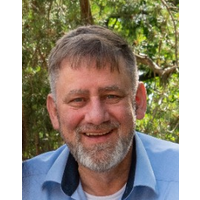 Jan de Wit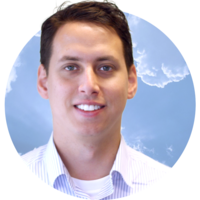 Tim Slijp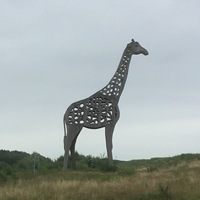 Menne Glas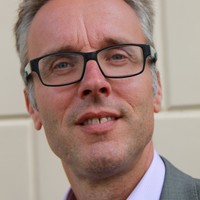 Frans Wittenberg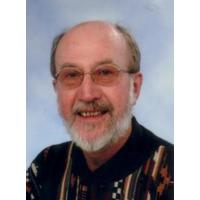 Aad Nootebos
+ and another
279
investors