Rwanda
YAK Fair Trade 2
With EUR 250,000 Yak Fair Trade can buy more agricultural outputs (e.g. maize & grain from small holder farmers) and purchase equipment, like cold room storages, in order to expand its processing business.
Direct investment

10 new jobs

100 people reached
Fully funded in 15 days on 31 July 2020.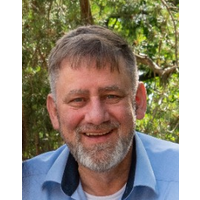 + 639 other investors
EN
IMPORTANT NOTE: high risk product - direct loan to an agribusiness company. No local financial institution in between to cover risks.
General information
Borrower:                           YAK FAIR TRADE LTD
Currency:                           EURO
Amount:                             250,000
Maturity:                            18 months, semi-annually and linearly amortizing
Repayments:                     After 12 and 18 months (not after 6 months)                  
Interest rate:                      5.75% p.a.

Direct loan
This is a direct loan to a company (rather than lending to a financial institution) and therefore it is recommendable that you are careful with the amount you will invest. 
Documentation
Information document of the issuer (NL)
Information document of the issuer (BE)
Summary
Yak Fair Trade Ltd is a Rwandan agribusiness trade and livestock business (established in 2010) providing affordable and nutritious products (grains, meat and meat products), based in the Rwamagana district of the country's Eastern Province. YAK sources indirectly from over 65,000 Rwandan small holder farmers through 52 cooperatives and processes them for sale to larger food processing companies.
One of YAK's main clients is African Improved Foods (AIF), a public-private partnership involving DSM, Government of Rwanda, IFC, CDC Group and FMO, which locally produces highly nutritious foods for infants as well as pregnant and breastfeeding mothers.
Yak Fair Trade Ltd was founded by Janvier Gasasira and Mediatrice Uwingabire in 2010, initially focused on staple food value chain development including the processing and distribution of grains and wide variety beans and in 2010 expanded its offering to include dairy value chain development. YAK also owns shops in Kimironko Gasabo, Muhanga and Rwamagna districts for crop production.
Historically, YAK has purchased a minimum of 60% of its products from small holders farmers (via cooperatives) and hopes to increase the percentage of purchases from SHF through improved trade finance and capacity development of the farmers.
Loan purpose
The loan will be used to allow YAK to buy more agricultural outputs, e.g. maize & grain from small holder farmers, and purchase of equipment (e.g. cold room storage) in order to expand its maize processing business.
YAK also acknowledges the need for earlier education at the cooperative level to improve farming methodologies and output. Yak train farmers on best practices as well as post-harvest technologies to avoid loss of production.
COVID-19 Update
Yak Fair Trade Ltd is an agribusiness company dealing with food sales and plans to continue to buy from smallholder farmers, especially during the crisis period. YAK follows the country regulation and protection measures for their staff as stipulated by the government.
Apart from complying with the Rwanda government's instruction to protects its personnel, the Company has taken additional safety measures, by allowing only necessary movements, and have distributed protective equipment, to the staff that needs to move. YAK has also instructed its farmers to stay home and keep a minimum distance of 1.5 meters. When the Company goes to buy from the smallholders, it pays them with the use of mobile money without cash in hand to avoid contact.
YAK is committed to its mission of making food availability and ensuring the market for the farmers with fair prices.
Mission
The company's mission is to sustain the private entrepreneurship through sustainable development of supply chains of food to different clients.
Vision
To become a leading and prominent regional and international company in the food supply chain.
Impact
Indirect benefit to the livelihoods of Rwandan small holder farmers & their families as YAK sources and purchases agricultural outputs (e.g. grains & maize), providing both a marketplace and higher prices than if individually sold
Farmers benefit from training and market offered by Yak which contributes to poverty reduction
Farmers can feed and educate their children
Farmers can pay their health insurance.
About Rwanda
Rwanda is a small landlocked country in east-central Africa with a population of 12 million. It is currently led by Paul Kagame who became president in 2000. In 2018, its GDP was US$9.5bn and it has steadily averaged high single digit GDP growth rates. Rwanda has been a leading engine in terms of trade openness and has one of the best business environments in Africa. Rwanda also has contained current account (-9% of GDP in 2018 vs -15.8% of GDP in 2016) and fiscal deficits (-2% of GDP in 2018), coupled with relative low debt levels (public debt c.42.5% of GDP in 2018).
High Growth Economy: The country has exhibited a high growth regime during the last decade, with some booms and busts but never with a major downturn. Growth recovered markedly from this low level, but was not immune to some imbalances in the past.
Attractive place for businesses driven by political stability: The World Bank's Doing Business 2019 survey ranks Rwanda 29th out of 190 economies surveyed (including Developed Economies), making it one of the best-ranking African economies. Rwanda has made significant progress from the ethnic strife that led to the genocide & civil war in the nineties, with political stability among the key assets that has allowed a sustained reform momentum.
Agriculture is the main economic activity: Rwanda experiences a long dry season from June to August with heavy rainfall between end February and June (YAK's main harvest period). Two-thirds of the population is engaged in the agricultural sector, generating c.30% of the national GDP. Tea and coffee are the major exports. Rwanda also exports dry beans, potatoes, maize, rice, cassava flour, maize flour, poultry and live animals within Eastern Africa.
Due to the strong link between agriculture and poverty, the challenges in the agriculture sector are also drivers of rural poverty. Despite remarkable improvements over recent years, the agricultural sector in Rwanda still faces many challenges such as land degradation, soil erosion, land fragmentation, strong dependence on rainfalls and vulnerability to climate shocks.
Management Team
Janvier Gasasira (CEO)
Mr. Janvier Gasasira is the current senior advisor to the business and holds the position of Chief Executive Officer (C.E.O.) of YAK FAIR TRADE Ltd.  He holds a master's in development studies and project management acquired from Louvain La Neuve (Belgium) University in 2003.
Mr. Janvier Gasasira is a seasoned Rwandan agricultural sector expert, bringing with him over 26 years' experience. Mr. Gasasira has strong leadership skills, is results and business-oriented,  over the course of his career, Mr. Gasasira has developed extensive knowledge of the agriculture sector, always ensuring sustained beneficiary engagement with smallholders, public institutions, the private sector, and civil society, from both a strategic and operational point of view. He contributed to impact assessment reports for five different projects under the Ministry of Agriculture and Animal Resources.
Mediatrice Uwingabire (MD)
The Managing Director of the company Mrs. Mediatrice Ingabire has experience of more than 10 years in the company, and she participated a lot in the expansion of its activities and the increase in its turnover. She has previously served as an accountant in King Faysal Hospital, where she worked for a period of 10 years. She holds a bachelor's degree in business administration (Ao) acquired at KIM University.
Jean Baptiste Rwigema (COO)
Rwigema Jean Baptiste is a Senior Agriculturalist Engineer.  He has a general experience of 27 years, with 19 years of experience in project management. He has worked with YAK FAIR TRADE Ltd for more than five years. He holds a master's degree in Soil and Water Engineering.
Thaddee Nsabimana
He holds a bachelor's degree in Accountancy and is Certified Public Accountant (C.P.A). He has served in SOSOMA Industries for more than 20 years as an accountant and has four years of experience with YAK FAIR TRADE LTD.
| | |
| --- | --- |
| Company name | YAK Fair Trade 2 |
| CEO | Janvier Gasasira |
| Founded | 2010-01-01 |
| Location | Rwamagana |
| Sector | Agriculture |
| Turnover | €2,800,000 |
| Employees | 23 |
Impact of this project
With this investment 10 jobs are created
With this investment 100 people are reached
About the risks
What are the risks of investing money?
The risk level depends on the specific project. Local partners cover the risk of currency exchange rates and defaults on Local Partner investments. They do this by maintaining financial reserves for this purpose. Aside from that, there is an option to claim their equity if needed. While these measures are intended to minimize the risk to investors, our local partners face risks of their own that could affect their ability to secure your investment. These include - bankruptcy - currency exchange rates - fraud - operational risks - political and regulatory changes - natural disasters or epidemics.
With direct investments, risks of default are not covered. As the risks are higher, so are the interest rates.
There is also some operational risk at Lendahand. An example might be that Lendahand is unable to find shareholders to finance their activities. In such a case, Lendahand will handle outstanding investments at the best of its ability. At the same time, our ability to legally address non-payment from local partners becomes understandably difficult.
How does Lendahand minimize the risks?
Every local partner must share our social mission to ensure local entrepreneurs can access affordable financing, allowing them to grow their business. Local partners must also have a 'track record'; they must have proven themselves as a reliable credit provider for SMEs.
For instance, this means a solid credit portfolio and enough buffers and equity to compensate for unexpected downturns. We also check the organizational structure of the portfolio company and how robust their (internal) procedures are. Finally, the investments must be in proportion to the total balance of that portfolio company. A healthy balance between effectuating influence and being independent is crucial. If you would like to receive more information on the financial indicators we employ, please contact us via info@lendahand.com.
When currency exchange risks become too high for a local partner, Lendahand will urge the local partner to cover these risks. In some scenario's the local partner is contractually obliged to comply with these demands.
Lendahand will always conduct due diligence when companies request funding. To provide more insights on risks, an independent party comes in to perform an analysis of direct loans. The results can be downloaded on the project detail page of the direct loan. However, this analysis serves primarily as a tool for your own opinion and conclusion. Pay attention to the fact this analysis is not investing advice.
Does Lendahand provide a guarantee?
Usually we don't. Local partners take care of the repayment, even if (some) entrepreneurs are unable to do so themselves. If the local partner is for some reason unable to repay then there is a chance of partial or full loss of your money. For this reason, Lendahand only selects financially solid partners based on strict criteria.
For most direct investments, there is no guarantee. However, currency risks are covered.
Sometimes, and only for some direct investments in Africa, our partner Sida, part of the Swedish government, will guarantee a maximum of 50%. Read here more about guarantees with Sida. Projects with Sida guarantees are indicated explicitly on the project page.
Does Lendahand have a license or exemption?
Yes. The Dutch Authority Financial Markets (AFM) has provided Hands-on B.V. (with trade name 'Lendahand') in September 2016 with an investment firm license in accordance with article 2:96 of the Financial Markets Supervision Act (Wft). Placing orders on Lendahand's website is therefore an AFM regulated activity. Lendahand also meets its minimum capital requirements of EUR 125,000 following its license as required by De Nederlandsche Bank (DNB).
Lendahand uses an exemption from an approved prospectus that is available up to EUR 5 Million per year. 
How safe are my personal details?
We adhere to strict safety requirements concerning private and payment details. All sensitive data is sent through an encrypted connection (https). Also, information is stored (encrypted) in a secured facility provided by AWS: the world's largest hosting service. A secured connection and multi-factor authentication can only retrieve customer documents.
What happens if the local currency devaluates?
Our local partners and companies bear the exchange rate risks. We settle the investments, redemptions, and interest payments in euro.
Does Lendahand use a third foundation fund?
Lendahand works with Intersolve EGI: a Dutch financial institution specializing in payment settlement and electronic money. To be able to offer these financial services, Intersolve EGI must comply with the applicable financial legislation. Intersolve EGI is therefore supervised by De Nederlandsche Bank (DNB) and the Netherlands Authority for the Financial Markets (AFM) and owns a license to act as an Electronic Money Institution (and therefore also has a license as a Payment Institution). Your money will be deposited on a protected and secure bank account until the project you have invested in has been fully funded. Intersolve has no access to these funds. Once the project is fully funded, the money is transferred to the local partner or company in question.
What happens with my money if Lendahand goes bankrupt?
If Hands-On BV (containing the brand name Lendahand) went bankrupt, trades between Lendahand and payment service provider Intersolve EGI would cease immediately. Intersolve will then transfer the funds in your wallet to your bank account (Note: if at this time the project you have invested in has been fully funded and the money has thus been transferred to the local partner, these funds will not be transferred back to your bank account). Intersolve will then, in consultation with a trustee, handle all repayments between the investors and entrepreneurs until the final repayment of the last project has taken place.
Additionally, Lendahand is part of the investor compensation scheme (ICS). This scheme aims to compensate individuals and small businesses with trusted money and or financial instruments (such as notes or options) to a licensed bank, an investment firm, or a financial institution. In case the financial firm is unable to meet its obligations arising from claims related to the investment service (in other words, if Hands-On BV is not keeping track of the acquired notes by investors in the Wge depot correctly). The ICS guarantees an amount of up to €20.000 per individual. For more information, go to www.toezicht.dnb.nl/en/2/50-202210
Why is Intersolve EGI handling my money?
As part of the AFM license for investment firms, it is required that operational activities carried out by Lendahand (maintaining the website, contracting of local partners, legal issues, etc.) are strictly separated from financial transactions (payments made through the website). Intersolve takes care of the costs. This collaboration offers you more security since your money is placed on a protected bank account immediately after making your payment.
What happens when a local partner goes bankrupt?
When a local partner goes bankrupt, there's a chance you'll lose (part of) your money. Lendahand will try to recover outstanding payments, but the success rate is limited in such situations. For you, as an investor, there's no possibility of taking action against the financial institution. Therefore, it is recommendable to choose several different projects.
About YAK
| | |
| --- | --- |
| Total assets | €2,800,000 |
| Revenue (per year) | €2,800,000 |
| Equity / total assets | 65.00% |
| Liquidity | 361.00% |
We have already contributed for YAK Fair Trade 2
Jan-Dik Boot
Eugene Cix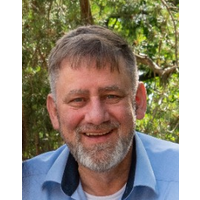 Jan de Wit
Jeroen Rust
Marc Sierink
+ and another
639
investors