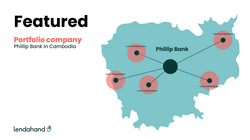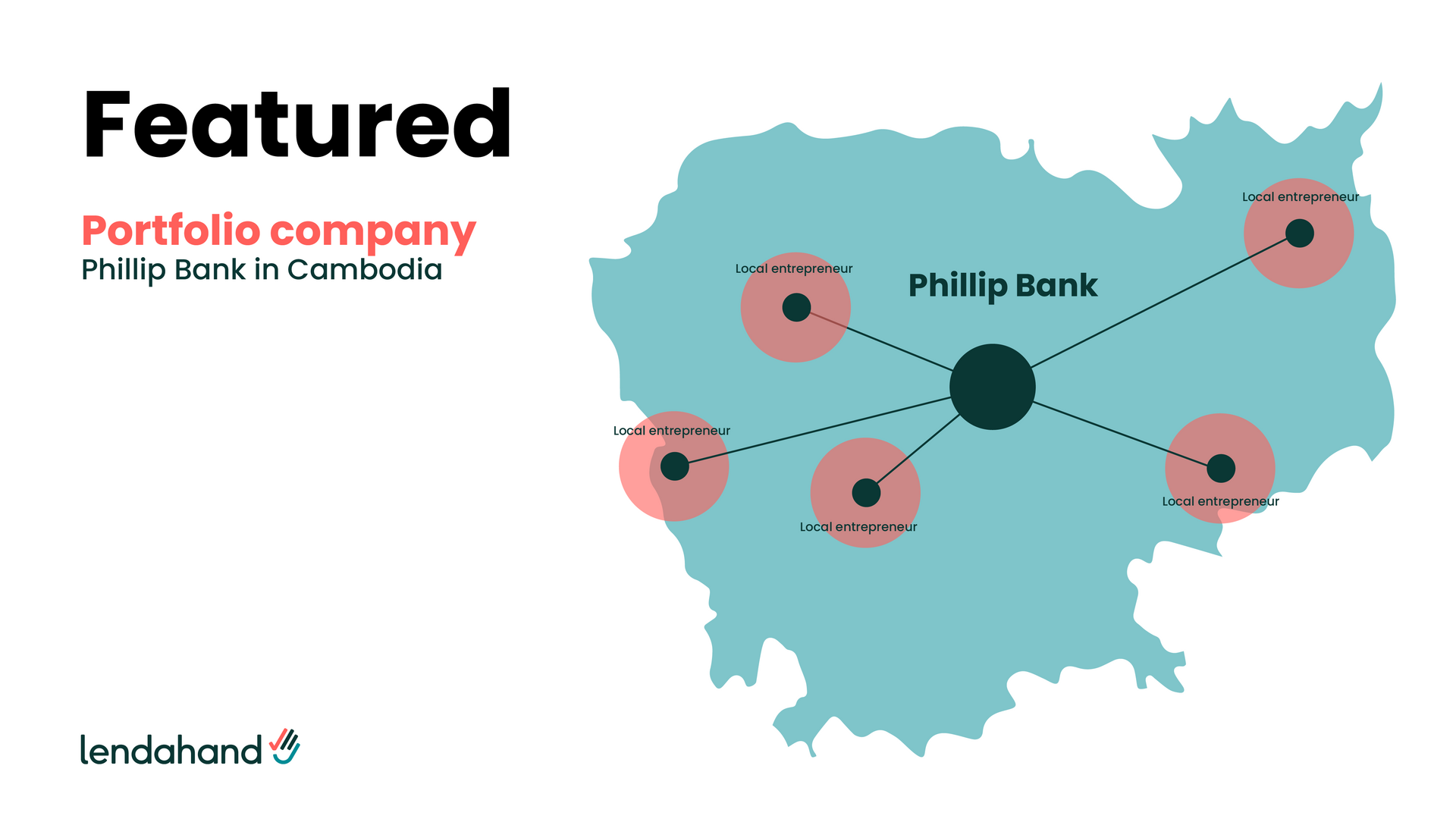 Strengthen several entrepreneurs with a single investment
Written by Lynn Hamerlinck on 25 September 2020
Over the past few years, the Lendahand portfolio has diversified significantly. You can directly fund entrepreneurs from several different industries, such as agriculture or solar energy. Additionally, you can also visit our platform for perhaps the best-known form of financing in emerging markets: microfinance institutions (MFIs).
MFIs provide financial services to people on low incomes, including micro-companies and self-employed individuals, who often lack access to mainstream finance sources from banking institutions. Through microfinance, entrepreneurs get loans making it possible to start or grow their own businesses. Historically, this has been seen as an effective tool against poverty.
Using our platform, you can invest in several financial institutions, such as Phillip Bank who engage in microfinance lending. Phillip Bank is a commercial bank that is operational in 15 countries and has been active in Cambodia for more than ten years. In 2019 they merged with MFI and Lendahand partner, Kredit. With this merger, Phillip Bank has become the 3rd largest commercial bank in Cambodia in terms of branch network with 89 branches throughout the country. As of 2019, Phillip Bank's total assets were USD 324.71 million.
Phillip Bank believes in entrepreneurs
Every Phillip Bank project that appears on our platform invests in several local entrepreneurs. Your investment not only strengthens one but several entrepreneurs at the same time! By providing working capital, they can further expand their companies.
For example, not only can you invest in Siv Yin, a 49 year old farmer who can purchase farm supplies with a 10,000 USD loan. Investing in the same project also finances clothing seller Chhay Sothea's 6,000 USD loan to buy more supplies and boost her working capital. This way, Phillip Bank works towards sustainably improving the economic well-being of families in rural and urban communities.
Research1 has shown that communities with small local businesses have more balanced economies and higher average prosperity levels. Also, local businesses' turnover mainly flows back to their communities, ensuring economic growth and stability. By creating jobs in emerging markets, we contribute to our mission to fight poverty, and contribute to Sustainable Development Goal #8: Decent work and economic growth.
Mr. CHHAN PHEA - Cambodian Entrepreneur

"I started to use the Phillip Bank service since it provides easy application for start-ups. After having a business relationship with Phillip Bank, my business has started to grow remarkably. I grew from a new self-entrepreneur to become the owner of multiple businesses such as a café shop and a boutique hotel."
Learn more on this portfolio company by visiting their profile page.
1. Source: Local dollars, local sense - Michael Shuman