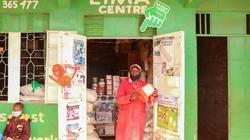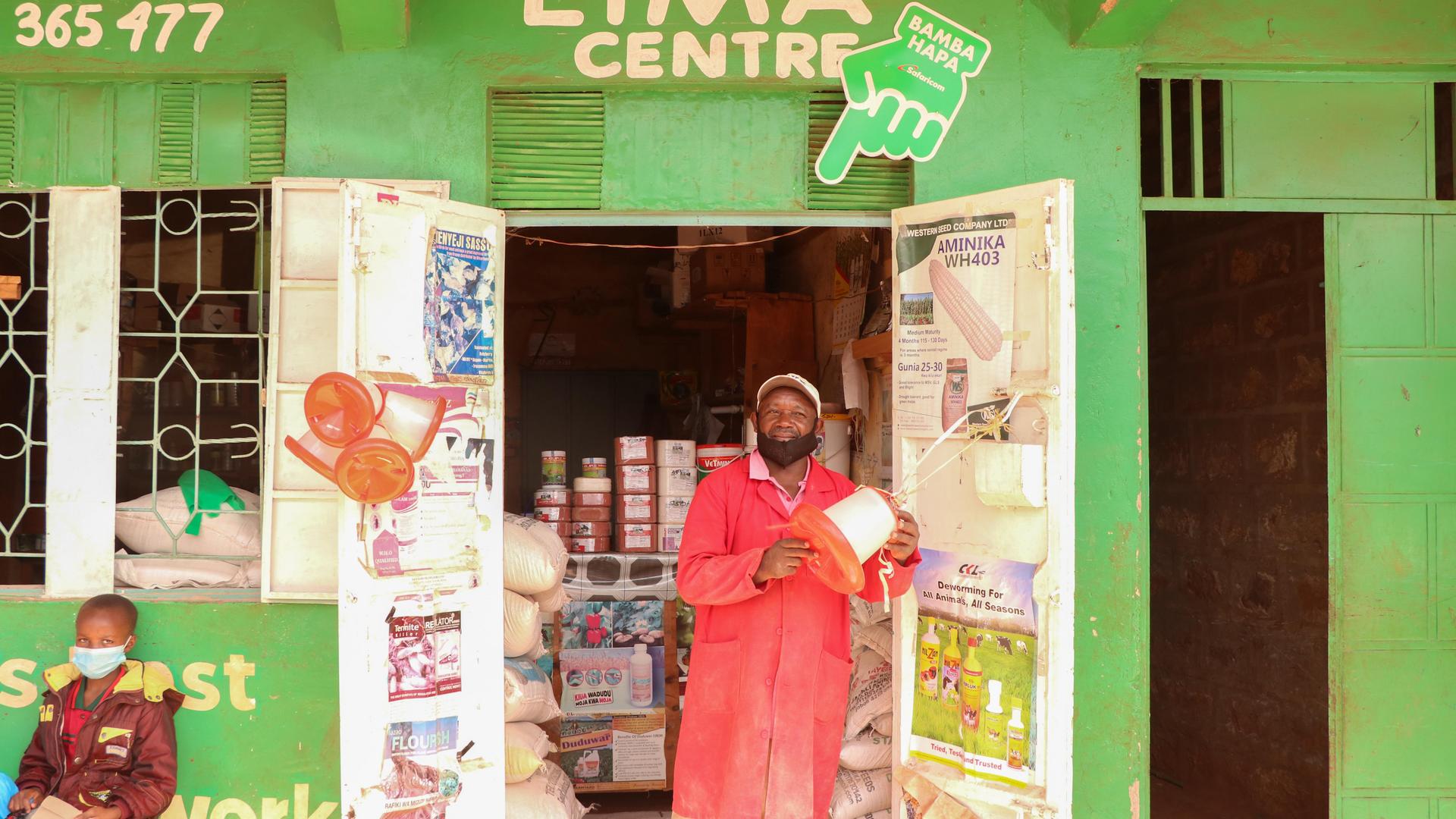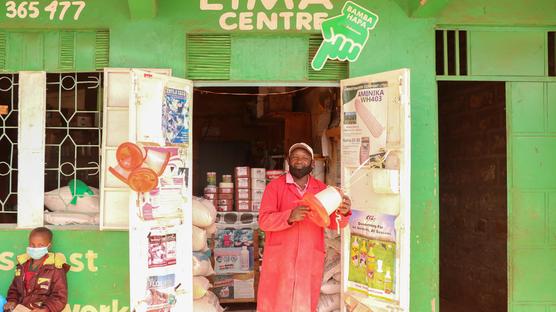 The iProcure Difference: Bettering the lives of farmers, agro-dealers, and its community at large
Written by Charity Nyawira on 8 June 2021
According to a 2019 economic analysis by World Bank1, agriculture remains the largest income earner for both poor and middle-income homes in rural Kenya. Farming contributes over 30% to the fight against poverty in rural areas. The numbers prove that farming is the backbone of many rural citizens' livelihoods.
However, one of the challenges that face rural-based small-scale crop and animal farmers is the high cost of agricultural inputs2.
Farmers need high-quality farm inputs such as fertilisers, vaccines, and seeds for higher agricultural yields. The scarcity of these inputs in most rural interiors causes prices to go up, discouraging farmers from buying them. The result is lower yields and food insecurity.
iProcure comes to farmers' rescue
iProcure, the largest agricultural supply chain platform in rural Kenya, uses its technology to track the sales and demand for agricultural inputs by farmers. It then uses the data to source cheaper and higher quality products and distributes them to meet farmers' demands.

Lendahand spent a day with the iProcure management (CEO Stefano Carcoforo and Director of Commercial and Strategic Partnerships, Bernard Maingi) together with a few iProcure employees and customers to understand the company's operations, future goals, and how iProcure's services are impacting the community.
Working with agro-dealers to reach more farmers
While many competing businesses work directly with farmers, iProcure chose what Stefano and Bernard termed as a 'more efficient and scalable business model' - working through the already existing agro-dealers.
Stefano, iProcure's CEO, explained how initially, they had set up several retail stores to serve farmers directly. They, however, closed them all down to partner with agro-dealers, a move that has helped them run a nationwide business. They are now making an even greater impact by providing affordable inputs to farmers countrywide and beyond.
How iProcure works
So, how does iProcure ensure that farmers get the best quality of products and enjoy affordable prices?
iProcure's software and iPOS* devices are at the heart of the business, giving them an edge over competitors.
About 50-60% of agro-dealers that source products from iProcure use their app to record stocks and sales. These so-called agrovets can either use the app on their mobile phones or on iProcure's dedicated iPOS device.
Stefano encourages agro-dealers to get the device rather than use their mobile devices. The iPOS is a dedicated device that only works with the iProcure app, which helps to avoid the technical issues of running several apps on a device.
For agro-dealers who own the device, iProcure helps them move their stocks from the manual to the digital system, trains them on how to use the device, and provides technical support. In exchange, iProcure gets data on agro-dealer purchases, sales, and sales prices which they use to inform their stocking decisions.
For products over which iProcure has exclusive distribution rights like the GNS minerals, it can set the recommended retail price (RRP). The tech helps Stefano and his team to know if agro-dealers are selling at the recommended prices. They then reward agro-dealers who pass on the cost savings to farmers.
* Integrated point of sale that helps businesses process sales, handle payments, and manage inventory.
Agro-dealers enjoying easier stock management and business growth
Another reason why iProcure chose to work with agro-dealers was that "the people who run these agrovets are part of the community, so you don't want to put them out of business...", as Bernard put it.
And business it has been for agro-dealers. Jacob and Joshua are two of many agrovets who have been working with iProcure for at least 4 years.
Jacob Kibawa, a trained vet and an agrovet owner in Kagio near Sagana in Kenya, told us that he has been getting his supplies from iProcure for the past 5 years. He loves that iProcure provides a diverse range of farm inputs, helping him avoid the hassle of sourcing from many different suppliers. "They are one of our main suppliers," says Jacob. "You know iProcure has various products. They have injectables for livestock, fertilisers for farming, mineral supplements... so they are diversified."
Joshua Murimi, another agro-dealer, has been running his business in Kagio for over 7 years. While he has been sourcing farm inputs from iProcure for several years, he only started using their iPOS device a few months back and he couldn't be happier with the convenience it has brought to his businesses. Having opened another agrovet in Mwea, 40 minutes away from Kagio, the iProcure software makes it easy for him to monitor his businesses from his phone, saving him constant travel costs.
"The little months that I've been working with it, I think there's no strain. I can manage everything through my phone. I can keep track of what has been sold, and the profit that I've made. I can recommend the iPOS device as it's of greater help than anything else," said Joshua.
A higher quality of life for iProcure employees
iProcure has also created a wide variety of jobs for the community. Job titles include customer service reps, contractors, project managers, drivers, vets and agronomists (who double up as salespeople), warehouse managers, and more.
Phylis and John, two happy employees at iProcure's animal feed warehouse in Sagana, narrated how iProcure has contributed to their career and personal growth.
Phylis Kimani, a Supply Chain graduate and mother of one, knows too well the struggles of finding a job in Kenya. She's, however, happy to grab the highest job at the warehouse as a Warehouse Manager.
She gets to work at 7 a.m and manages over 5.000 metric tonnes of animal feeds, doing stock-taking and reconciliation as well as fleet management in a fast-paced environment. Phylis experiences that iProcure has helped her grow professionally and also presents numerous opportunities for self-development.
"From the company that I used to work for, I wasn't given so many responsibilities of handling a lot of people and stock. This job has enlightened me on how to be more responsible and a better timekeeper... I am planning to do a masters in Strategic Management and see what the future holds for me."
Her colleague, John Kariuki, works as the Store Assistant and couldn't agree more about the growth opportunities and healthy working environment at iProcure.
"When you're looking for a job, the first thing that comes to mind is not just the pay but also the desire for growth. At iProcure, I've seen that there's growth and exposure not just professionally but also socially," said John.
Thanks to his job, John achieved his goal of starting a family, "The salary is also better...before I came here, I didn't have a family. I was able to earn enough to start a family."
Phylis and John also admit that occasionally interacting with farmers has helped them learn the best of different farming practices. With the knowledge they've acquired, they are confident that they could start successful farming businesses in the future.
iProcure: What the future holds
"The mood is growth," said Bernard.
iProcure plans to expand. Not just in Kenya, but also in Tanzania and Uganda where the company already runs small operations.
It has, however, not been all rosy. Top on the list of challenges that iProcure faces is insufficient working capital to purchase inventory, an area where Stefano explained that Lendahand has been serviceable in helping them raise funds.
"What Lendahand has been able to do is to help us raise money to buy more inventory and increase our revenues, and we ultimately serve more customers," said Stefano. "As far as capital for inventory supply is concerned, we plan to expand our facility and Lendahand is the partner we intend to use going forward for our working capital."
Low storage capacity is also an issue for iProcure, with their warehouses busting at the seams.
Expansion for iProcure means that more farmers can access quality and affordable farm inputs, translating to food security for the rural population. It also means more jobs created and, ultimately, improved quality of life for the larger community.
Sources:
1 World Bank Economic Analysis
2 The Mount Kenya Times