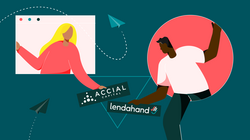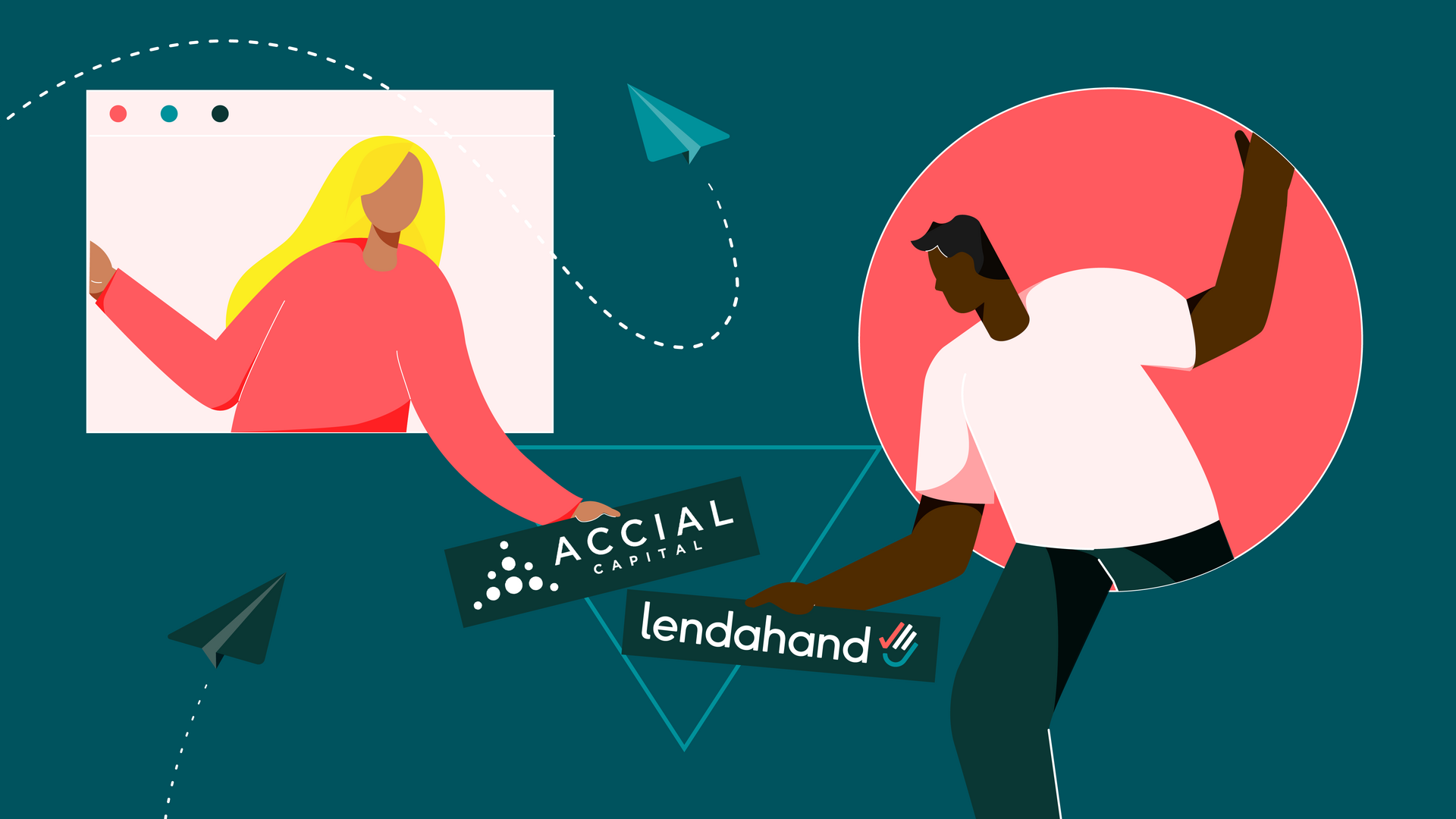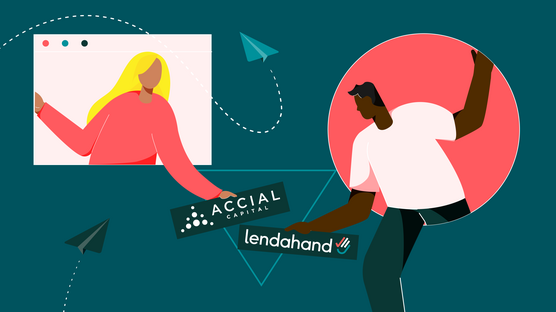 Accial and Lendahand team up to create even more impact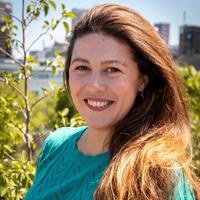 Written by Lynn Hamerlinck on 27 September 2021
Lendahand's selection of co-financing partners is growing. We are excited to introduce you to our newest co-financing partner Accial Capital. They are a US-based, impact-focused investor in small business and consumer loan portfolios in emerging markets like Mexico, Colombia, and Indonesia.
Accial specializes in creating data-driven credit facilities for responsible, non-bank* "fintech" lenders to micro, small and medium size businesses in emerging markets. Their investments focus on generating financial resilience and seizing business opportunities, as they believe widespread financial health also supports human well-being.
Specialized in fintech lending in emerging markets
Accial seeks to reduce the emerging market credit gap and promote financial wellness by bringing capital, technology, and data expertise to local innovative small businesses. Accial is a pioneer in the field but only large institutional investors could access the impact and yield generated by the Accial Capital team's investments to date. Today Lendahand investors will be able to access a set of these institutional quality impact investments.
With over 63.927 loans to unique individuals and SMEs in emerging markets - 25.682 loans dedicated to women - Accial makes significant contributions to several UN Sustainable Development Goals (SDGs) in the global fight against poverty. Just like Lendahand, our new co-financing partner uses the Iris+ framework to map and measure the impact of their investments. Most of their activities contribute to SDGs (1) No Poverty, (5) Gender Equality, and (8) Decent Work and Economic Growth.
Bonding over making an impact
At Lendahand, we are always on the lookout for new exciting investment opportunities to present to our crowd of investors. We seek to join efforts with companies who strive for the same values and empower people to grow their businesses sustainably.
Jared Miller, CEO of Accial Capital, commented: "The partnership with Lendahand could not be more timely. Today the largest population cohorts ever are entering their credit age in most emerging markets, yet access to formal lending remains roughly 1/3 of developed market levels. In this context, a new set of responsible non-bank fintech lenders are stepping forward to fill the gap in access and improve service quality. Lendahand has created a remarkable bridge between impact-focused investors and emerging market fintech lenders and their borrowers, and we are excited to work together to push forward the frontiers of access and quality of financial services."
"Accial is a great partner to Lendahand as they've developed a highly sophisticated, data-driven model to source and analyze emerging market SMEs looking for funding," Lendahand CEO Koen The explains. "Lendahand was established to provide funding to such SMEs and has a loyal crowd base eager to fund high-quality SME portfolios. Together we can catalyze tens of millions of euros to support small businesses globally."
If you would like to know more about Accial and their work, check out their website here.
* Non-bank financial companies are entities that provide financial services but do not hold a banking license. They are not subject to traditional banking regulations.