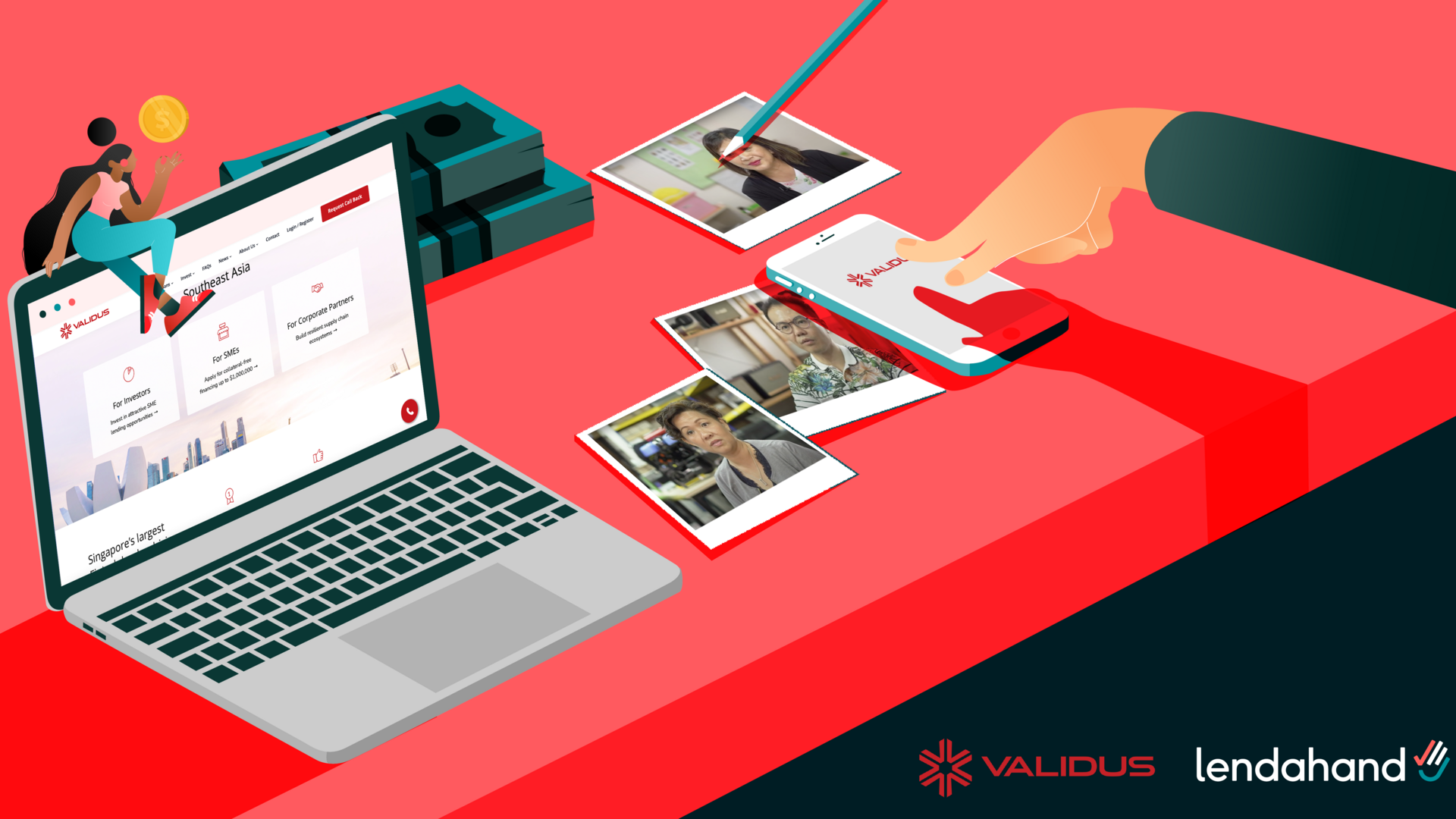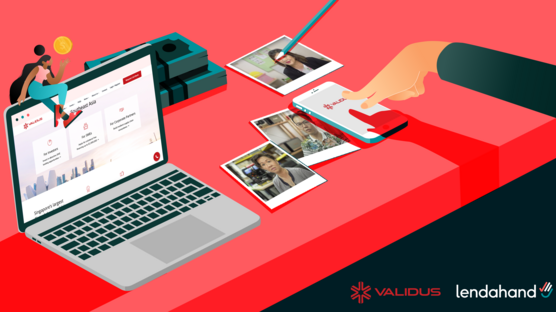 Validus cracks the funding gap code for SMEs in Southeast Asia
Written by Lynn Hamerlinck on 12 July 2022
SMEs comprise 97% of businesses across Southeast Asia, totalling over 73 million. Despite this, only a small percentage of bank lending goes towards SMEs. This is due to the fact that 61% of SMEs operate in low collateral sectors, leaving many behind without funding from banks to fuel their growth.
Getting a business loan can be a long and complex process for SME entrepreneurs. Validus, the newest company raising funds on Lendahand, changes that narrative with their digital lending platform.
Validus makes applying for financing easy for small businesses. As a digital lending platform, entrepreneurs can apply for funding anytime, anywhere, all without needing a physical appointment. Through their use of Artificial Intelligence and data analytics, they're able to efficiently provide loans to SMEs in Southeast Asia that had previously gone underserved.
SMEs: small in size but big in impact
Validus' north star is improving the lives of everyone involved with the SMEs they serve, including their customers, employees, employees' families, not to mention the business owners themselves.Through SME lending and financial services, they want to make direct impact on the lives and well-being of people in their communities.
Validus is working hard to bridge the SME funding gap in Southeast Asia. In Indonesia alone, SMEs are looking for $160 billion to be able to grow their businesses. So far, Validus has financed over $1 billion to SME entrepreneurs across Southeast Asia to provide inclusive financing.
"Using technology helps to make more impact."
Short loan periods, less or no collateral, and lower risks; digital lending platforms do the same work as microfinance institutions, but their goal is to use technology to operate more effectively and flexibly. These platforms as a result can then give out loans quickly and on-demand, allowing them to reach enterprises in need of small loans.
Daniel van Maanen, CFO at Lendahand, explains the importance of using technology to make more impact in the Lendahand Impact Report: "Digital lending platforms are efficient, data-driven, and make quick lending decisions. They get hundreds of thousands of small loans to the small businesses on the ground."
The Validus Journey
Founded in 2015 in Singapore, Validus disbursed the first loan to a small IT hardware supplier. Today, their team of over 130 employees serves SMEs across Indonesia, Singapore, Vietnam, and Thailand to drive financial inclusion across the region. They aspire to be the go-to platform for entrepreneurs in all four countries.
Hear from local SMEs how Validus helped them take on growth opportunities.
How are they doing so far?
SMEs who receive financing through Validus have been able to grow the number of jobs with an average of 12%.
Clients supported by Validus' financing grew their revenue by an average of 17% compared to the average SME growth rate of 5%.

With their projects on Lendahand, Validus will provide financing to an active community of over 1,200 SME distributors who deliver essential products for communities across Indonesia. Making sure these goods are delivered will enable urban and rural households to access essential health and well-being products and maintain the jobs of over 500 delivery partners facilitating the supply chains.
Looking to support Southeast Asian entrepreneurs with crowdfunding? Keep an eye out for new projects on our project's page.