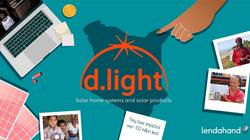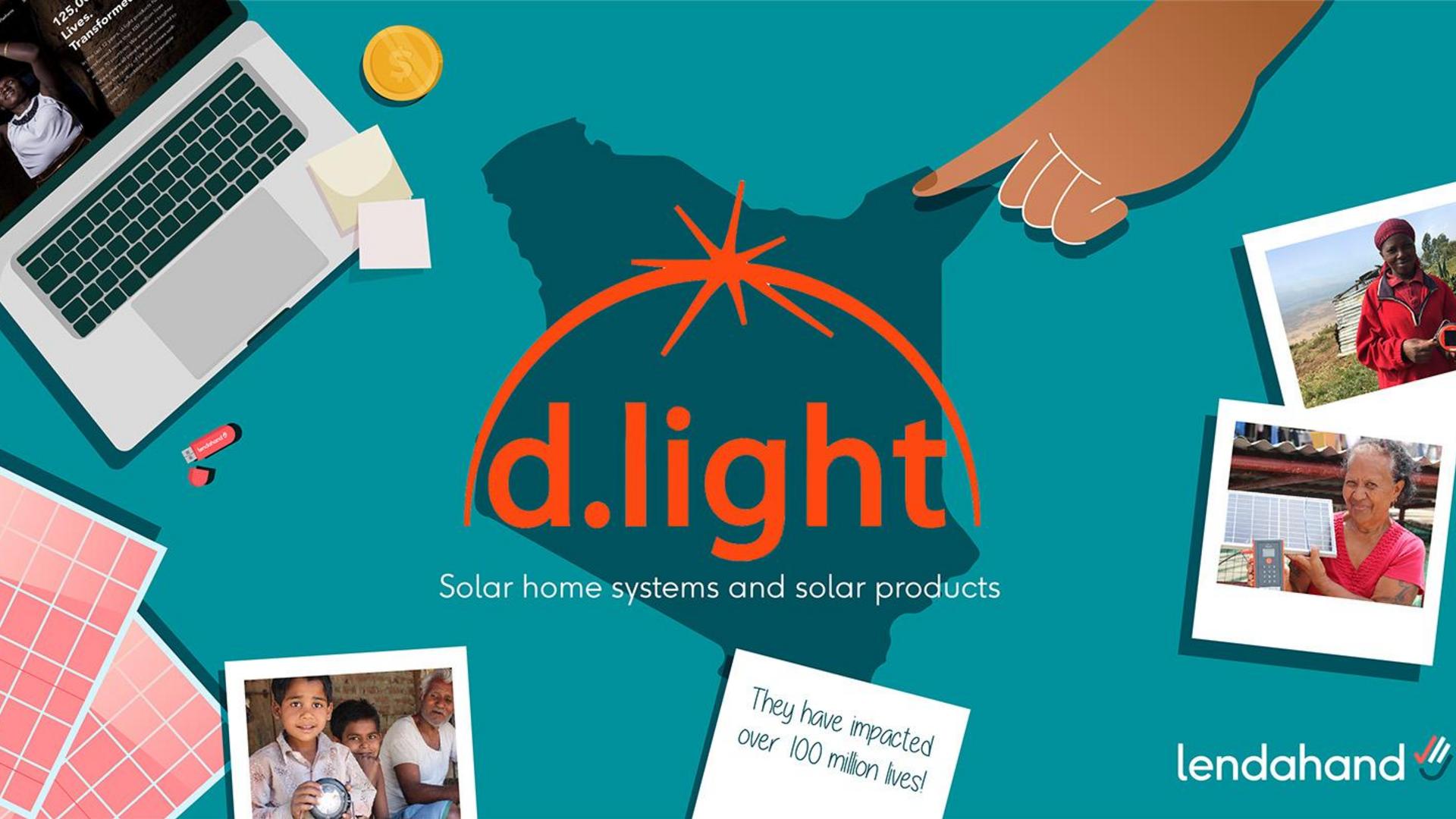 New: d.light, pioneer of solar products for low-income families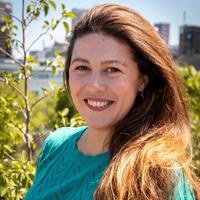 Written by Lynn Hamerlinck on 18 October 2022
An exciting investment opportunity has been added to the Lendahand portfolio: solar product pioneer d.light is now available to the crowd.
What started as a student project grew into a global leading business that has sold over 25 million solar-powered products to the poor. In a decade, d.light has impacted the lives of over 125 million people so far. Their vision is to transform the lives of 1 billion people with sustainable products by 2030.
The right to safe light
When Sam Goldman witnessed his neighbor's son getting burned by a falling kerosene lamp, he made it his life's mission to eradicate the use of kerosene lanterns once and for all. Back in 2004, Sam was volunteering in the Peace Corps in Benin, West Africa. After his mission, he joined the Design for Extreme Affordability program at Stanford University, where he created the first prototype for families without electricity with his classmate Ned: a simple, battery-powered LED light.
D.light's inspiring story is one with many ups and downs. But the team's determination to build a light and power brand for bottom-of-the-pyramid customers was so strong that they always kept fighting for it and achieved building a social enterprise that keeps scaling up and reinventing itself.
"Solar energy doesn't make my house dirty and my children sick, as kerosene does." - d.light customer
Each year, there are thousands of cases of fires caused by kerosene lamps in developing countries. These fires lead to lost properties, severe burns, and fatalities. The fumes from burning kerosene cause respiratory conditions, amongst other health issues. On top of that, kerosene is expensive and doesn't provide a quality source of light. But what do you do if it's your only available option?
Removing the danger of kerosene lanterns is the first reason why d.light exists. Even with the clear benefits of solar energy, convincing local populations to make the switch to a safer and cheaper product wasn't always easy. D.light has launched many awareness campaigns, such as 'The right to safe light' for which Tanzanian Poet Mrisho Mpoto composed a song in 2010. The song specifically explains the dangers of using kerosene and promotes the use of solar lights in Tanzania. The campaign was a success, and Mama Siwema became a hit on the local radio.
Besides health and safety benefits, access to a more reliable and affordable light source allows for a better quality of life. Having a light means you don't live in darkness; you can work or study at night, and your shop or restaurant can be open after nightfall, which allows you to make more sales.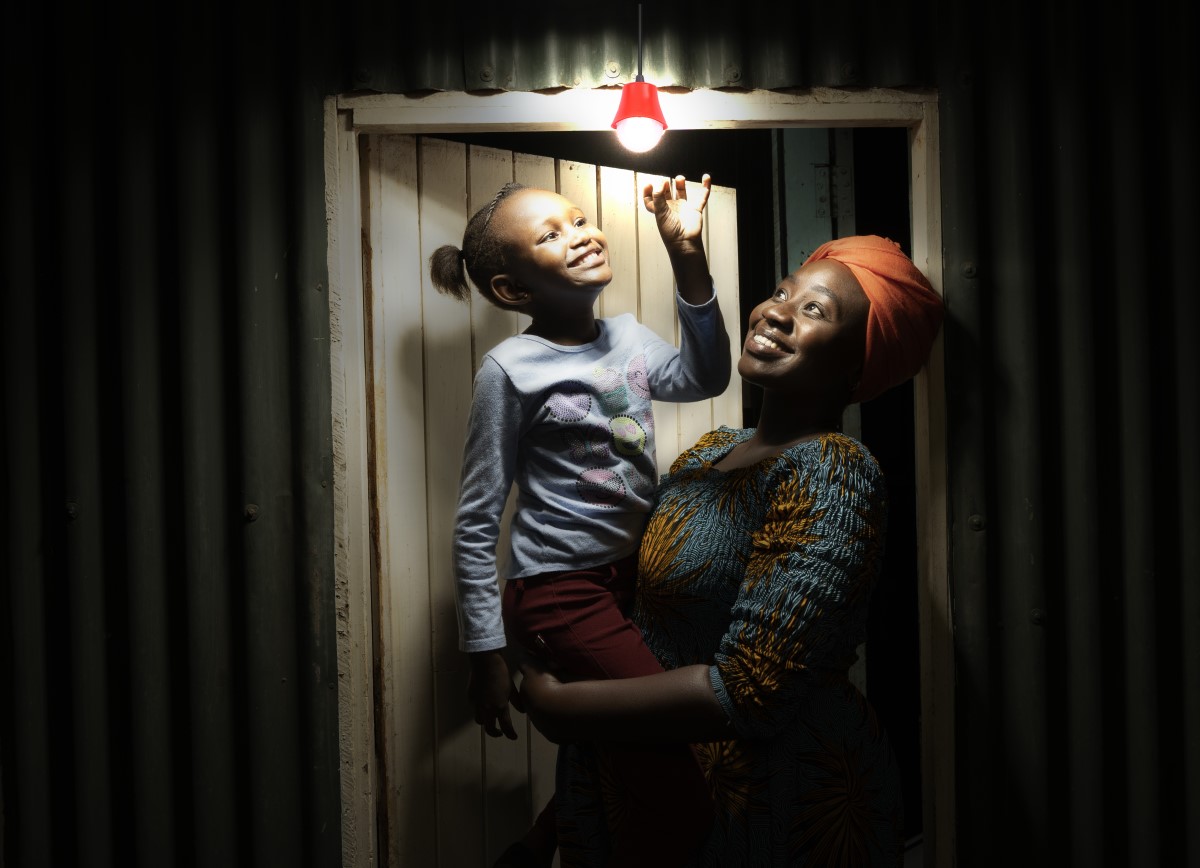 How can you be affordable for the poor?
"Most of the customers we serve don't have access to reliable power or financing, and d.light removes those barriers." - Sam Goldman, founder of d.light
D.light is all about making sure low-income families have access to affordable solar power products. But what does affordable mean when your product targets the poor? Building products that meet customer needs at prices they can afford has been one of the company's biggest challenges.
Thanks to a system of small down payments and weekly installments, customized to an affordable rate for extremely low-income households, families have been able to purchase solar products.
As families save up on kerosene costs, while being able to work more thanks to better light and energy access, they can increase their income. That's how the snowball toward a better financial situation happens and how solar energy is fighting poverty.
When they launched their first solar home system, d.light allowed clients to pay a deposit of 20 USD and daily installments of 40 cents for multiple lights, a phone charger, a radio, and a flashlight they would fully own after a year.
Later, in 2014, the company started working with microfinance institutions (MFIs) in India, which made conversion rates spike. Getting solar lanterns sold through MFIs increased affordability and decreased the risk for customers. It opened up a large, new lower-income market segment for d.light.
In Africa, other financing solutions were necessary. As MPesa and mobile money were revolutionizing, the team designed systems to collect payments through mobile money. It led to being the foundation for future pay-as-you-go systems.
D.light on Lendahand
For the financing of their solar home systems for low-income families, d.light is now also raising funds on Lendahand with unique terms for the crowd. The projects are offered in USD, and have a 3-year grace period (meaning there will be no repayments until maturity) while earning an annual interest rate of 8.25%. It is possible that investors will receive their repayments earlier than the maturity stated in the project details since the projects will all reach their maturity 48 months after the first project becomes available on Lendahand.

You can find specific financial information, learn more about the impact you can create, and about the potential risks of investing in d.light's crowdfunding projects on the project pages. Let there d.light!