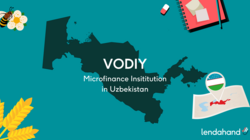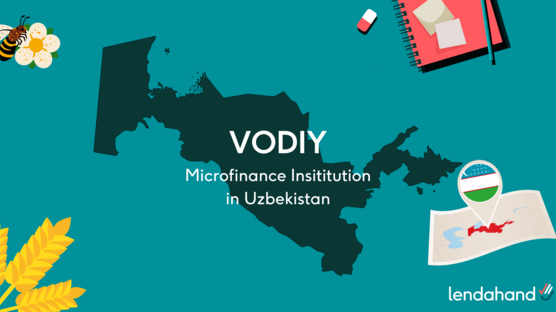 New: Drive Economic Resilience in Uzbekistan with MFI Vodiy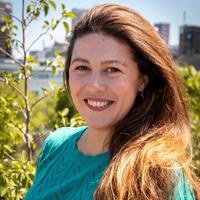 Written by Lynn Hamerlinck on 22 August 2023
In the heart of Central Asia lies Uzbekistan, a country that has been experiencing recent economic growth thanks to active reforms and promoting liberalization on economic issues. However, despite this progress, access to banking services is still at a low level, particularly in the field of microfinance. This is where Vodiy, a microfinance institution, steps in to bridge the gap and provide much-needed financial support to micro, small, and medium-sized enterprises (MSMEs) with limited access to traditional banking services.
Vodiy's mission is clear: to support entrepreneurial initiatives and business activities with access to financing for MSMEs. The company operates five branches across different regions of Uzbekistan and currently employs a dedicated staff of 106 people.

Challenges for Entrepreneurs
Besides the lack of access to financing, one of the challenges faced by micro-businesses in Uzbekistan is being unable to present official documentation of their businesses. This is an all too common problem for people working in the informal economy. As a result, commercial banks often reject their loan applications. Vodiy recognizes that the entrepreneurial spirit among the population is a crucial factor in driving additional income and improving the general well-being of the people. By providing finance to these underserved borrowers, Vodiy empowers them to expand their businesses and achieve financial stability.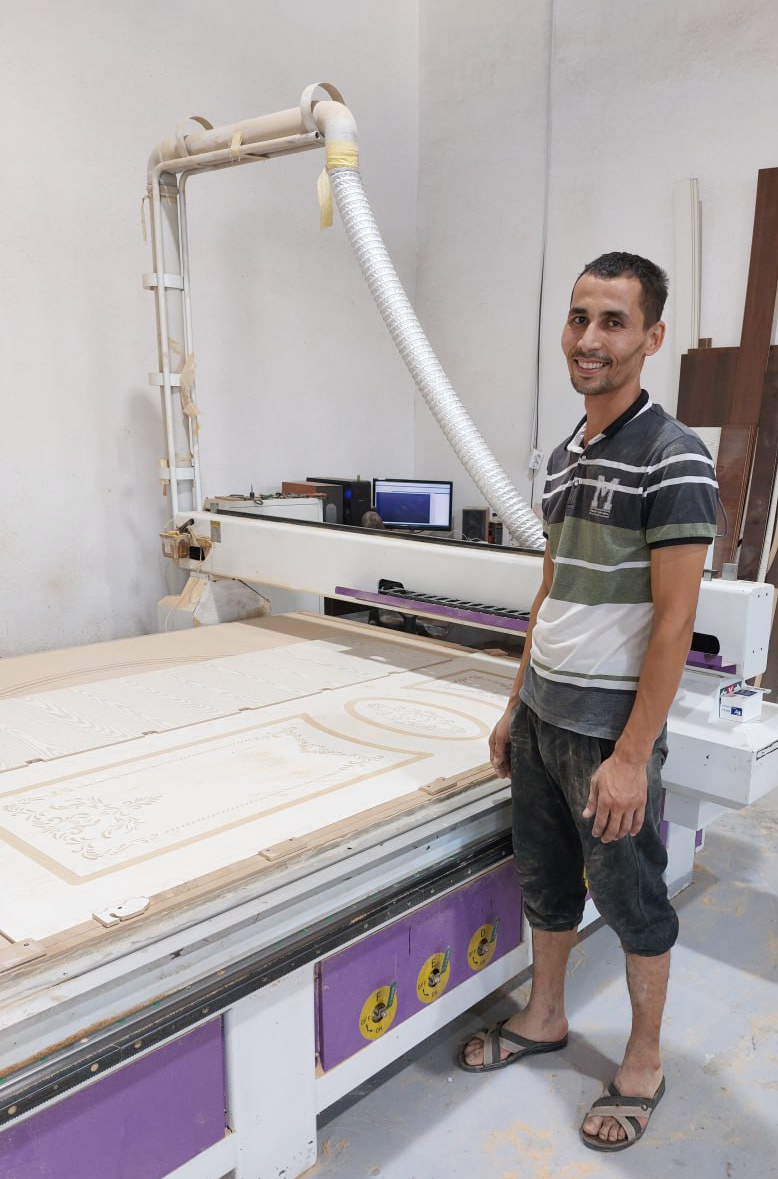 Carpenter Numanov makes wooden doors and window frames. Since 2020, he has received loan services from Vodiy to buy raw materials for his workshop: "The microloan opens up more growth opportunities for me."
Social Impact in Uzbekistan
With their projects on Lendahand, Vodiy will be able to provide many more small entrepreneurs with a loan. A loan from Lendahand investors will fuel the growth of its loan portfolio and expand its reach. The funds will be used to finance new branches and extend microloans to 14,543 borrowers from the microfinance sector. By focusing on this target niche, Vodiy aims to make a significant social impact, particularly benefiting micro-business clients such as women entrepreneurs, individual entrepreneurs, and craftsmen who have no other sources of finance.
So far, Vodiy has issued over 60,829 loans, benefiting 12,180 borrowers. Notably, 2,702 of these borrowers are women, for whom it is even more difficult to get a loan. This is why Vodiy is committed to empowering female entrepreneurs and bridging the gender gap in access to financing.
One of Vodiy's clients is Kenjaeva, who received a microloan of 50,000,000 Uzbekistani Som from Vodiy to develop her private preschool educational institution. Farmer Tursunova, another client, received a microloan of 6,000,000 Som for the maintenance of field crops and another microloan of 10,000,000 Som for the expansion of her beekeeping business. For them, Vodiy provided the chance to grow their business.
Partnership with Agents for Impact
Offering Vodiy to the Lendahand crowd has been made possible thanks to a partnership with Agents for Impact (AFI). AFI, a Germany-based investing company founded by Dr. Andrij Fetsun in 2018, specializes in impact investment solutions, sustainability consulting, and impact measurement services for the sustainable finance industry. This collaboration reflects a shared commitment to pursuing the UN's Sustainable Development Goals and ESG in impact investing, and both organizations are eager to witness the positive impact and benefits of their joint efforts. By expanding Lendahand's impact investment portfolio through this partnership, they aim to drive meaningful change on a global scale, contributing to the achievement of the SDGs.
Vodiy on Lendahand
Vodiy is making a significant difference in the lives of micro-business owners and entrepreneurs in Uzbekistan, providing them with the financial resources they need to thrive and contribute to the country's economic growth and job creation.
By supporting Vodiy's crowdfunding projects on Lendahand, you can be a part of this impactful journey and help uplift communities, empower women, and foster sustainable development. Have a look at our projects page for Vodiy's first project.