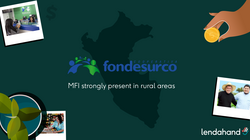 Peruvian MFI Fondesurco Creates Sustainable Impact with Rural Microfinance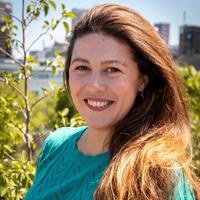 Written by Lynn Hamerlinck on 5 July 2023
In the realm of impact investing, where financial returns meet social change, Fondesurco comes forth as a new investment opportunity on the Lendahand platform. Specializing in rural microfinance in Peru, the cooperative has been providing financial services to underserved individuals who are excluded from the formal financial system since 1994. This way, Fondesurco strives to drive progress in Peru's economically more vulnerable areas through responsible and accessible financial solutions.
Making a Social Impact
Fondesurco acknowledges the importance of Peru's small and medium-sized enterprises (SMEs). They understand that these SMEs shape the economy, as SMEs help generate jobs, spur innovation, and boost overall economic growth. Altogether, this growth allows people to reach better living conditions.
Unfortunately, many SME entrepreneurs face significant hurdles in accessing traditional bank financing, stifling their growth potential. Fondesurco steps in as a potential solution, offering accessible financing options with simplified requirements for SMEs to invest in their business.
Fondesurco understands that sustainable growth requires more than just funding. Therefore, they go the extra mile to bridge the financing gap and promote financial inclusion for SMEs. They offer financial literacy programs and business management training to equip SME owners with the knowledge and skills necessary for success. By nurturing entrepreneurship and empowering individuals, Fondesurco creates a thriving ecosystem where SMEs can flourish, leading to a positive ripple effect throughout the economy.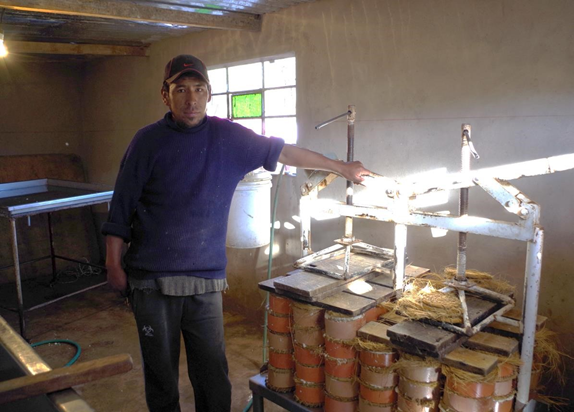 Cheesemaker Demetrio's Inspiring Story
Once a worker at a cheese factory, Demetrio always dreamt of a future with more opportunities for his two daughters and himself. He recognized the potential of starting his own cheese business and sought Fondesurco's support. Through their microcredit program, Demetrio seized the opportunity to purchase essential equipment, such as straw molds and a cheese press. Today, he independently transforms nearly 1,000 liters of milk into almost 120 braided cheeses for the Arequipa market. This is how support from an MFI like Fondesurco can turn dreams and determination into reality.
Fondesurco's commitment to supporting agriculture and green finance sets them apart from other MFIs. One focusing on green finance aligns financial decisions with environmental objectives to combat climate change and promote sustainable development. This way, Fondesurco ensures that its investments promote sustainable practices that benefit both the economy and the environment. By enabling SMEs to participate and thrive in the formal economy, Fondesurco paves the way for a brighter, greener future.

Make your Impact
Investing in Fondesurco is not just an opportunity for financial returns but a chance to make a meaningful social impact. By supporting this rural microfinance institution, impact investors can contribute to financial inclusion, entrepreneurship, job creation, and economic development in Peru.
Fondesurco's commitment to sustainable practices makes them an attractive investment option for impact investors seeking to align their financial goals with their desire for positive change.
Head to our projects page for their first project on Lendahand.