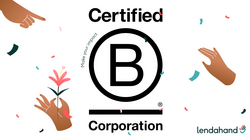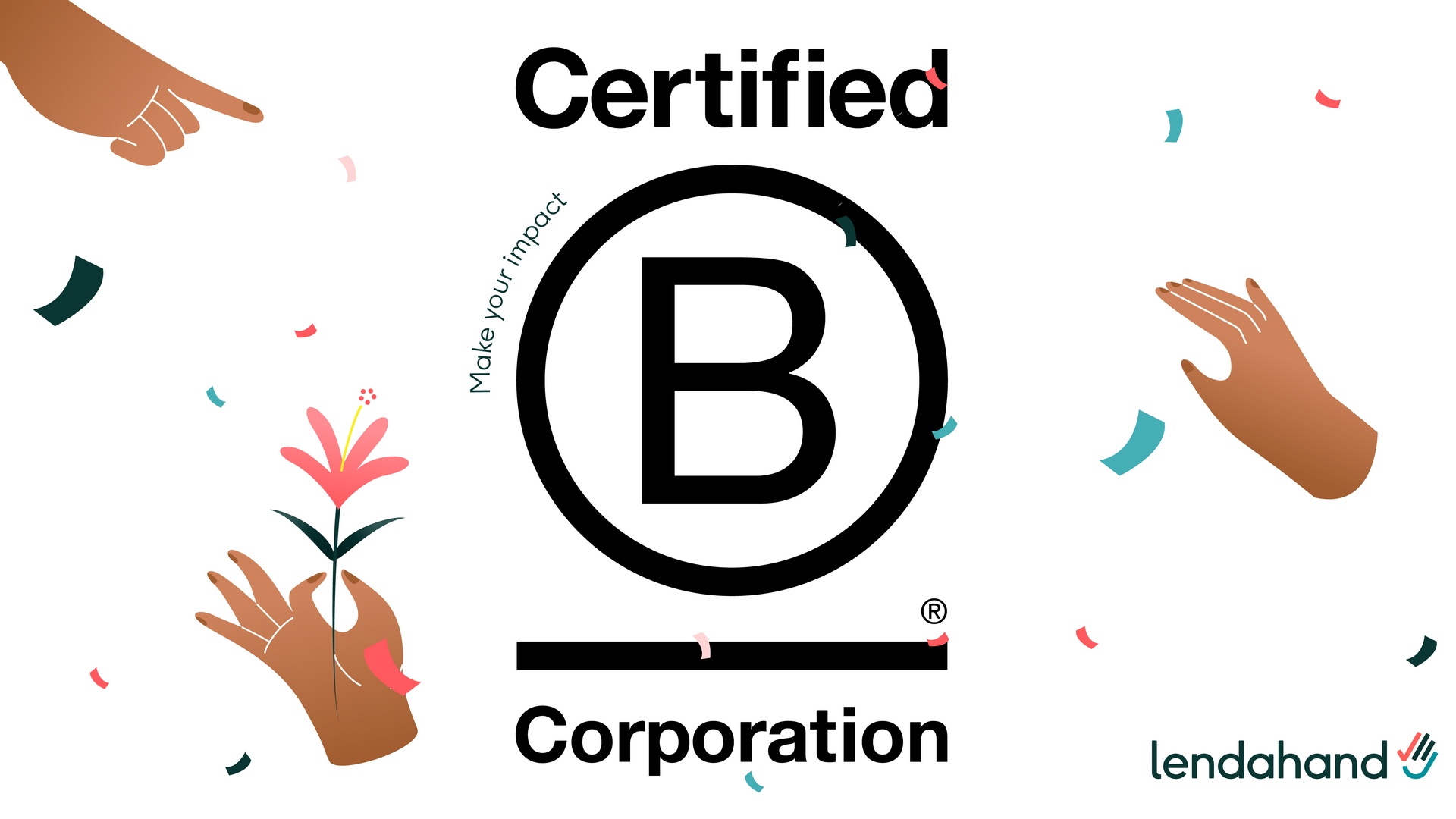 Recertified as a B Corp: a company for positive impact!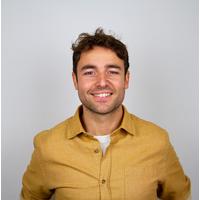 Written by Antón Jáuregui on 27 July 2023
Lendahand is proud to announce we have succeeded in renewing our certification as a B Corp company. B Corp companies stand for Doing Business for Good and prioritize people and the planet over economic profit.
Read here what this certification means, the importance of it, and the ins and outs of the evaluation process.
Lendahand as a B Corp
As you may know, Lendahand focuses on making a social and sustainable impact globally. Obtaining a B Corp certification shows that the crowdfunding platform meets high standards in sustainability, social responsibility, and transparency.
We first obtained the B Corp certification in 2016. Since then, we have continuously reviewed our processes and results, successfully getting two recertifications: one in 2018 and the current one, valid for 2022-2025.
B Corp: for an economy in service of people and the planet
Let's start from the beginning. What is a B Corp exactly? In 2006, B Lab was established in the United States as a non-profit organization with the idea that a different kind of economy was possible and necessary. An economy where companies not only participate but also lead the change. B Lab created the B Corp certification system to highlight and motivate these companies.
Today, B Lab has certified over 7,000 companies in 91 countries, and over the years, the process has become better and more rigorous. Some well-known B Corp companies include Tony's Chocolonely, Dopper, Triodos Bank, and Patagonia.
How does the B Corp certification work?
The certification is a demanding assessment for companies seeking qualification. Companies must be fully transparent and demonstrate compliance with the set requirements. Some of these include:
Impact Assessment:
The B Corp impact assessment measures 5 different areas in companies:
Governance: How the company is governed and how decisions are made regarding the effects of their activities on society and the environment.
Employees: How the company treats its employees, including salaries, benefits, safety, and growth opportunities.
Community: How the company influences the local community, including support for non-profit organizations, education, and economic development.
Environment: How the company reduces its impact on the environment, including energy, water, waste, and greenhouse gas emissions.
Customers: How the company affects its customers, if their products and services are sustainable, if they perform ethical marketing, and take on supply chain responsibility.
Final Evaluation:
The assessment consists of 200 questions; each scored from 1 to 100. To become certified as a B Corp, a company must score at least 80 points with an average of 100. This way, only the most demanding companies can be considered B Corps.
The recertification process proved to be quite challenging for Lendahand. Despite having been previously certified, we experienced first-hand how rigorous B Corp is when it comes to measuring the impact of the organization. The process was initially scheduled for 2021 but ended up taking almost a year. Eventually, we achieved a total score of 86 points, leaving room for improvement in the future.
If you want to know more about our evaluation, you can visit the B Corp page about Lendahand.