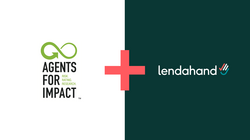 New partnership with impact investing company Agents for Impact to reach more MFIs in emerging markets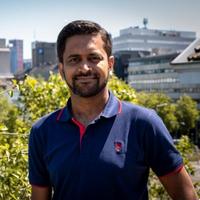 Written by Anshul Jindal on 29 August 2023
The recent partnership between social impact companies Agents for Impact and Lendahand allows an expansion of the impact investment portfolio of Lendahand. The crowdfunding platform allows European retail investors to invest in people and businesses in emerging markets to help fight poverty. Agents for Impact operates as an external investment expert in the due diligence process and onboarding of microfinance institutions seeking affordable financing through crowdfunding. With the common belief in impact investing as an optimal solution to the challenges of our time, both social enterprises pursue positive impact and contribution to achieving the SDGs.
Anshul Jindal, Head of Investments at Lendahand: "Having the expertise of Agents for Impact at our hands strengthens our team's efforts to help those MFIs who truly work on alleviating poverty and building strong local economies in emerging markets."
Dr. Andrij Fetsun, CEO at AFI: "We are delighted and proud to start our strategic partnership with such an impact-driven team of Lendahand! This joint commitment to pursue the SDG and ESG in impact investing will definitely bear its fruit and we can't wait to see the positive impact and benefit of our collaboration!"
It is worth mentioning that AFI assessed Vodiy's sustainability performance and alignment to the United Nations SDGs using its proprietary Agents for Impact Sustainability Alignment Rating (AFISAR©) Tool. AFI's integrated tool combines the assessment against the UN SDGs and ESG criteria across five key categories (staff, clients, rights protection, governance, and environment).
Founded in 2018 by Dr. Andrij Fetsun, AFI is a Germany-based investing company. AFI offers premium impact investment solutions, sustainability consulting, and impact measurement services tailor-made for clients in the sustainable finance industry. AFI has Agents spread across Africa, India, Southeast Asia, Central Asia, and Europe. AFI pursues positive impact, contributing to the achievement of SDGs as the common reference framework for sustainable development.