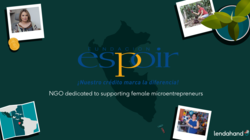 New: Espoir for Female Entrepreneurs in Ecuador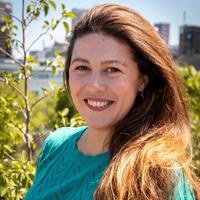 Written by Lynn Hamerlinck on 4 October 2023
Lendahand has the opportunity to announce a new local microfinance institution on its platform: Espoir!
The Ecuadorian NGO Fundación para el Desarrollo Integral Espoir has been providing microcredit loans across 6 different provinces of the country since 1992. They aim to fight poverty in Ecuador by offering microloans, business education, and health services to low-income microentrepreneurs.
Espoir works on empowering female entrepreneurs at the bottom of the socioeconomic pyramid. These economically more vulnerable citizens depend on their small businesses to generate income for their daily expenses and provide for their families. Most of them are heads of households, being single mothers.
Supporting Ecuador: Why it matters
Ecuador is a country located in South America and the home of 18 million inhabitants. The poverty rate numbers are relatively high compared to global averages. As of June 2023, the national poverty level was 27%, and 10.8% live in extreme poverty. These numbers are almost twice as high in rural areas of the country. In order to change the tide, Espoir has been working on supporting entrepreneurs financially to grow their businesses and learn how to manage them efficiently.
After more than 10 years in business, Espoir has supported the work of 48.927 clients, of whom 72% are women and 75% are located in the country's marginal urban and rural areas. Most of these clients do not appear in national statistics as microentrepreneurs because their activities are part of the informal economy.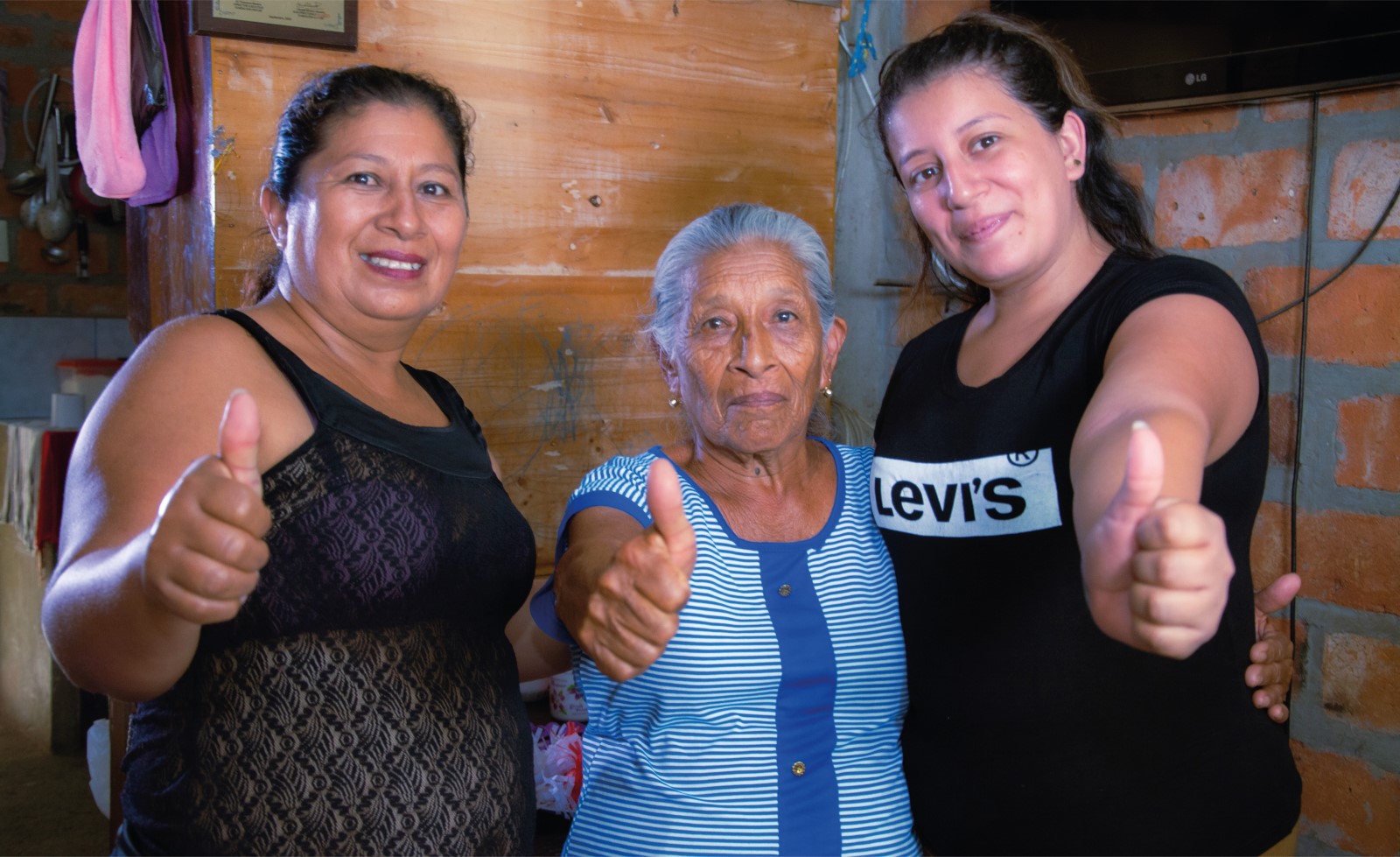 If you want to know more about the informal economy, this article is for you.

The regional and economic context of poverty in Ecuador makes group loans the most accessible solution for many of these women. Microfinance institutions like Espoir provide them with loans that allow them to generate income, accumulate assets, and ensure the well-being of their families. This so-called 'Village banking' is often their only alternative, since they are excluded from the traditional financial system.
The loans are just one facet of Espoir's support. Every client with Espoir gets access to medical insurance that covers them and their families. By offering medical insurance, they create a safety net - which represents security and well-being for these women and their families. In 2022 alone, 45,423 educational sessions were organised, providing female entrepreneurs with essential knowledge and skills. During these sessions, small farmers, for example, learn how to grow more and better crops. Also, Espoir's programs strengthen clients' financial stability and ability to handle climate change, which improves their credit risk profiles. Espoir combats poverty and inequality through these actions and paves the way for a brighter and more resilient future for Ecuador's female entrepreneurs.
Espoir on Lendahand: Channeling Funds, Changing Futures
The financing from the Lendahand crowd will allow Espoir to have the liquidity to serve many Ecuadorian SME entrepreneurs with average loans of US$ 800, guaranteeing the client's business growth.
Many female entrepreneurs will receive their microloan from Espoir in the form of a group loan. For individual loans, the client's payment capacity is analyzed based on their credit history and revenues. In the case of a group loan, members are granted personal credit, too, but encourage each other to repay their credit as they have a reputation and mutual trust to fulfill. Repayments of group loans vary between 14 days or every month.
Being part of a group permits these women to attend periodic meetings where they exchange experiences, acquire new knowledge through educational sessions, empower themselves, and become an example for their communities.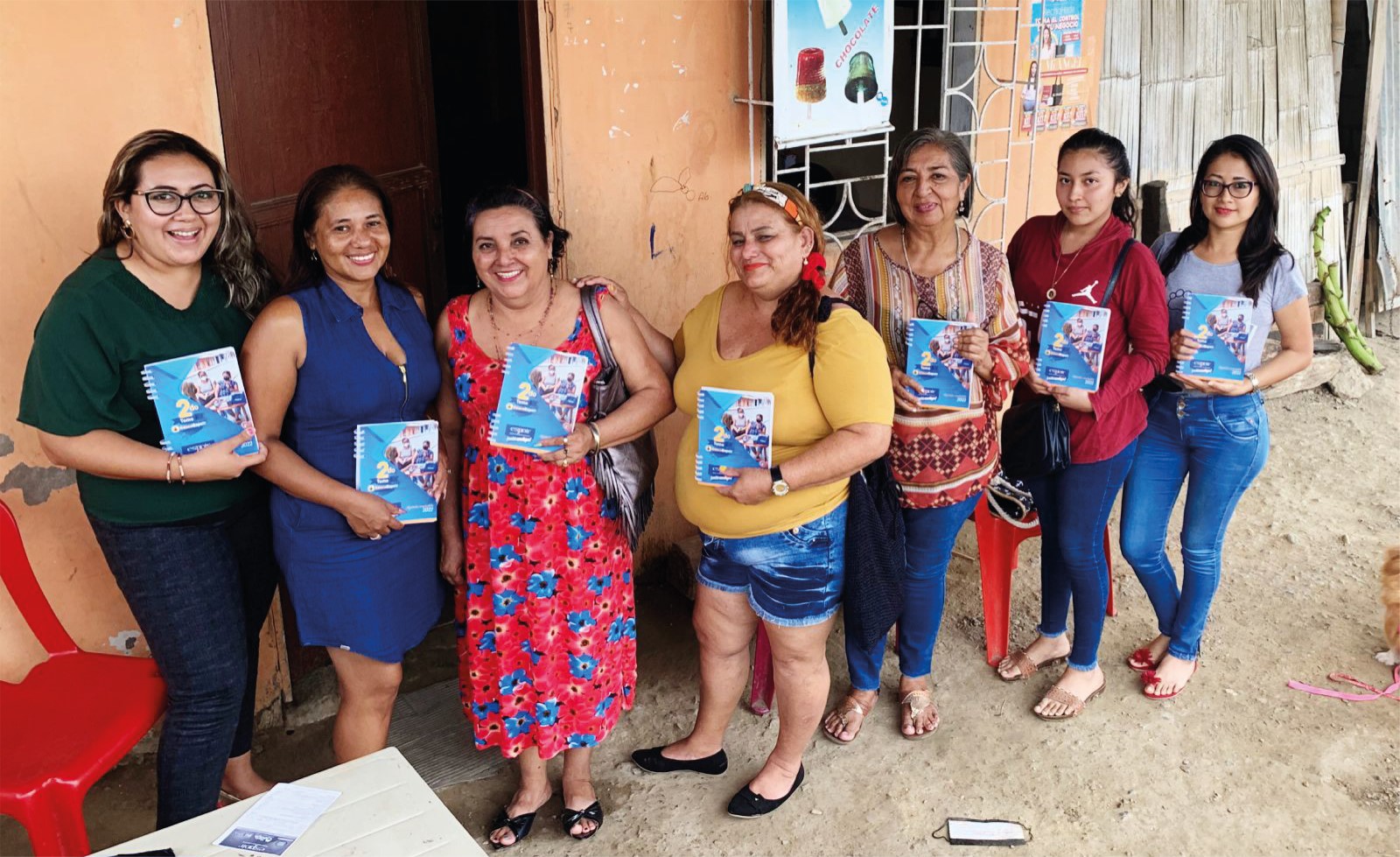 Supporting female entrepreneurs through microfinance institutions like Espoir isn't just about enabling business growth; it's an investment in gender equality. Numerous studies have shown that when women prosper economically, entire communities benefit, resulting in healthier families, better-educated children, and overall community growth. Something that is much needed in Ecuador at the moment.
By backing Espoir on Lendahand, you can be a part of this impactful journey and help uplift communities, empower women, and foster sustainable development. Have a look at our projects page for Espoir's first project.