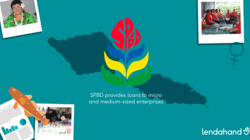 New: Empowering Entrepreneurs in the South Pacific with SPBD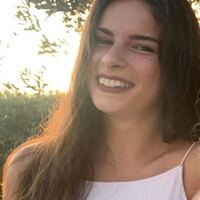 Written by Chiara Capodacqua on 23 October 2023
Imagine the serene islands of the South Pacific. Now, you wouldn't immediately think of developing a business there, but local entrepreneurs do exist on the remote islands of Tonga and Samoa! Let's discover how the Microfinance Institutions network of SPBD makes opportunities bloom for local entrepreneurs.
The South Pacific, home to roughly seven million people, faces unique economic challenges. With a regional GDP of less than US$2,000 per person annually and limited access to traditional banking, many families remain impoverished. Moreover, most families are isolated from accessing traditional bank services, being stuck in poverty without any possibility of improving their quality of life.
To tackle poverty and economic challenges in Samoa, American social entrepreneur Gregory Casagrande started the South Pacific Business Development (SPBD) in 2000. His goal was to provide capital access to women, enabling them to start, expand, or maintain their businesses. This initiative created opportunities for more than 14,000 Samoan families that year. His vision quickly took root and blossomed into a network of microfinance institutions in the South Pacific, reaching Tonga, Fiji, and the Solomon Islands.
Today, SPBD operates across several islands in the region, fighting poverty by supporting woman-led micro-enterprises in rural and peri-urban areas. They offer their clients microcredit in the form of group loans. Each group eligible for a loan is composed of four to seven members, and you can find around two to five groups in each village.
In 22 years of activity, SPBD has been able to support 85,000 micro-entrepreneurs and more than 1,500 village groups. The impact-minded microfinance network also provides financial literacy training to teach its members how to save money through deposits and develop good financial practices.
Ana's financial diary
One of their clients is Ana. She acknowledges how the financial education from the training program helps her:
"I really like the financial diaries. When I started keeping track of my spending, I realized that I was spending TOP$15 (US$7) per week on lollies for my children. I could not believe it!
I stopped buying lollies and started buying a bag of apples, which are healthier snacks, for TOP$5. I put the difference of TOP$10/week in my savings account at SPBD Tonga. Small changes in our habits allow my husband and I to now really focus on saving."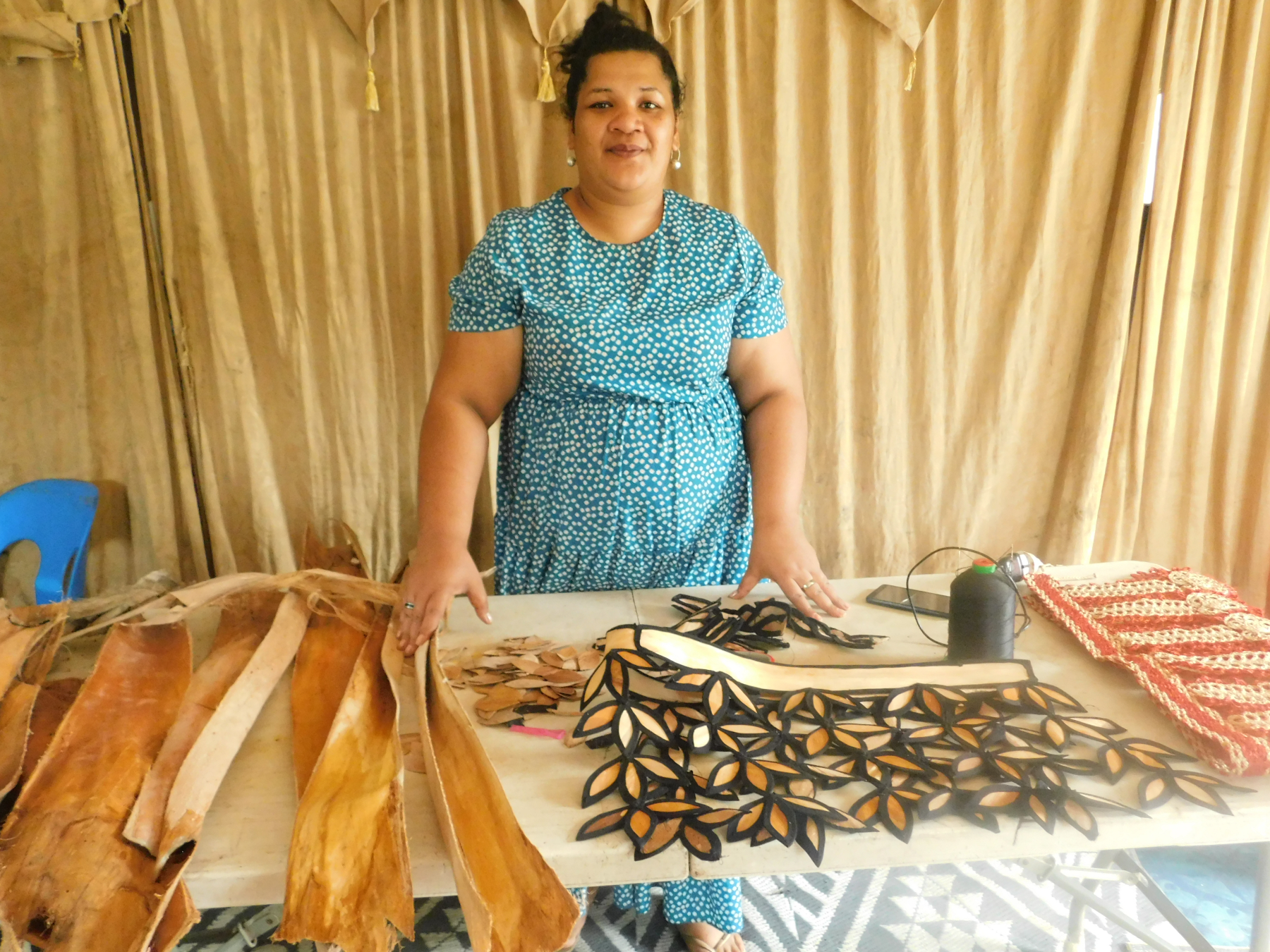 Investing in Tonga and Samoa
On Lendahand, you will see crowdfunding projects for the SPBD entities in Samoa and Tonga. Even though both are part of the same group, and they share the same philosophy, they should be considered as separate microfinance institutions.
Both Samoa and Tonga celebrate rich Polynesian cultures and communal traditions, despite their economic disparities. Geographically, Samoa is composed of two main islands, Upolu and Savai'i, while Tonga is an archipelago of over 170 islands. Both nations host a blend of traditional and modern businesses, from family shops to cultural crafts.
Their economies are deeply connected to the land and sea. In Samoa, for example, the agricultural sector, including coconut production and fishing, plays a significant role, whereas in Tonga the cultivation of crops and fruits is prominent. Despite modernization, their lifestyle emphasizes strong community bonds, respect for traditions, and a vibrant Polynesian heritage.
Samoa has been defined by the United Nations as one of the least developed countries in the world. The country sees 25% of families living under the poverty line of US$2 per day.
In January 2000, the first SPBD location was inaugurated in Samoa and a disbursement of 117,000 loans (US$100 million) was given to more than 40,000 women since its creation.
Thanks to the different loans provided by SPBD, Samoa has started to be financially sustainable since 2007.
Following the success in Samoa, SPBD started operations in the neighboring island of Tonga in 2000. The need to spur entrepreneurship in Tonga is high as well, as 23% of the population lives below the poverty line and nearly half of the female population is unemployed. Since SPBD Tonga has been active on the island, they have been able to sustain more than 48,000 families. They continue to support women with great results, allowing more and more female entrepreneurs to start or expand their businesses.
SPBD's impactful work directly contributes to several Sustainable Development Goals (SDGs) through tangible actions:
No Poverty (#1): SPBD empowers individuals, particularly women, by providing access to capital, enabling them to start or expand businesses and lift themselves out of poverty.
Gender Equality (#5): SPBD focuses on empowering women economically, and promoting gender equality by providing equal opportunities for financial independence.
Decent Work and Economic Growth (#8): By fostering entrepreneurship and supporting small businesses, SPBD directly promotes decent work and sustainable economic growth.


Will you help them reach more families, mainly women entrepreneurs, and boost the local economy of Tonga and Samoa? Make it happen by backing their projects on Lendahand; you will find them on our Projects Page.