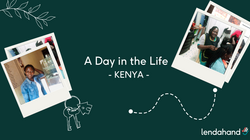 A Day In The Life - Kenya: Are These Everyday Businesses Benefitting From Microfinancing?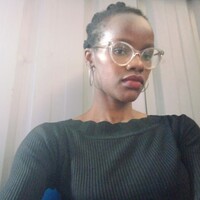 Written by Charity Nyawira on 25 October 2023
Imagine waking up one morning and finding all the small businesses on your usual street gone. Right away, that area loses its charm, uniqueness, and identity. Worse, the community will eventually suffer as small enterprises flourish local economies by providing jobs, availing essential goods and services, and reducing the environmental impact.
Access to sufficient working capital is essential for developing small businesses. Loans from Microfinance Institutions (MFIs) are one of the sources of working capital for small businesses.
In this article, I take you through my typical day living in Nairobi, Kenya, as I ask 3 of my everyday hometown entrepreneurs about their business struggles and whether they are using loans from MFIs.
Geared up with my shopping bag and smartphone camera, I'm looking forward to meeting my regular shop owners in a different way today. Let's see what I found out!
Waking up and preparing for school: 5 a.m. - 7:30 a.m.
My typical morning starts at 5 a.m. I wake up, prepare my son for school, pack his mid-morning snack and lunch for the day, and walk him to school — that 15-minute walk doubles as my exercise time (easier for me to keep fit since I work from home).
Passing by Joyce's hotel
On days when I want to switch my son's mid-morning snack (from the usual bread), I pass by Tahila's Hotel owned by my friend, Joyce, to get freshly-cooked mandazis (fried bread).
Joyce's hotel is also my go-to spot for chapati (roti) or ugali (cornmeal) and meat stew when my cooking juices aren't flowing. I must add that her food is more than tasty.
Joyce started her business 8 years ago. While having a talk, she tells me that her primary challenge is the seasonality of her business. "The college students who live nearby make most of my customers. When schools close, business slows. I'd like to expand my business by going online and doing deliveries. At the moment, I can't do deliveries," she explains.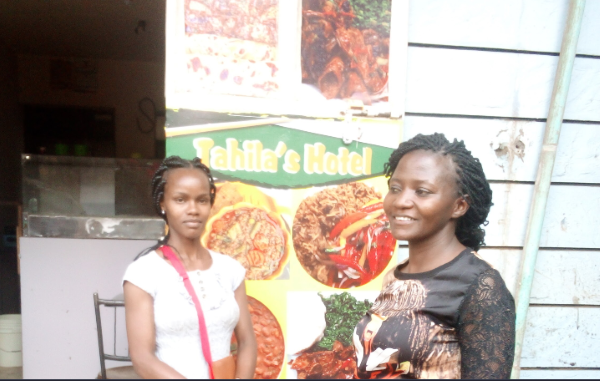 Joyce admits that loans play an essential part in running her business. She tells me that her primary source of loans is micro-credit apps. "Taking loans has helped me keep my business going," says Joyce. "I prefer borrowing from micro-credit apps as they process my loan fast, within 2 to 4 days," she continues. "The problem is that their interest rates can go as high as 20%. Their repayment period is also very short. At times I have to make weekly repayments and they are very strict on that," she adds.
After asking her whether taking these loans has impacted her life and business positively, her answer is a definite yes. "I have used some of my loans to buy business equipment like freezers to preserve food. Loans from micro-credits have also helped me keep my business afloat, maintain my lifestyle, keep my two employees, and increase the variety and quantity of meals I offer."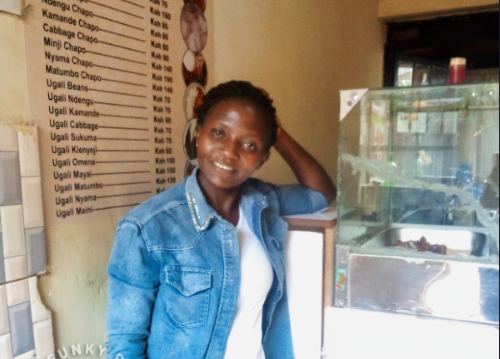 Salon days: 8 a.m. - 10 a.m.
When it's a bad hair day, I prefer early morning visits to the salon. Local salons usually accept walk-ins, so arriving late means I may have to wait in a long queue.
Braiding at Anne's Salon
Today, I visited Anne's salon. I was the first client to arrive. My regular hairstyle is crochet braids, as they have proved to be kinder to my natural hair.
With the help of three employees, Ann offers a variety of hairstyles and sells hair products. As we did my hair, I asked a bit about the history of her business, her struggles, and her future plans.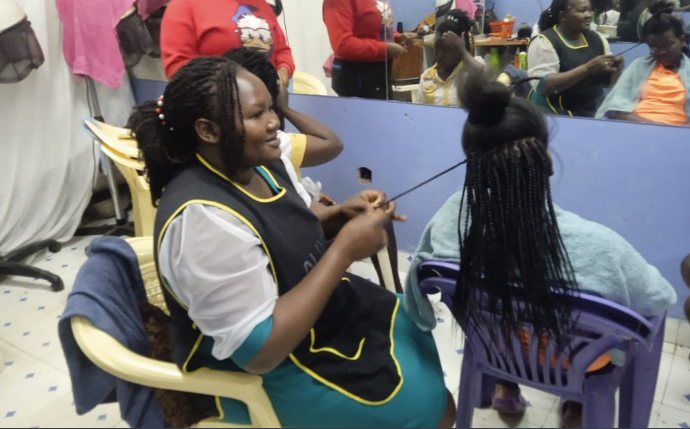 "I started my business in 2010, partially with my own cash and a small loan. Over the years, I have grown my business, mainly using loans from my chama (women's savings group). I prefer to take money from my chama since I can borrow as much as I have saved or just a little bit more than my savings, an amount I can comfortably repay," says Anne.
A chama is an informal group of entrepreneurial women who come together to encourage each other to make monthly savings. They organize the group with a chairlady, secretary, and treasurer, and often agree to bank their money in a joint account at a financial institution. Saving up as a group allows the women to take turns to borrow from each other.
Taking loans has helped Anne buy stocks for her salon and keep her business running to maintain her employees. She tells me that she built her home with earnings from her business. When asked about loans from microfinance lenders, she echoes hotelier Joyce's sentiments on high interest rates and short repayment period pressures. "Business can also get slow at times, which makes me afraid to borrow as I may not repay as fast as required," she adds.
If she could get better terms, Anne says she would want to borrow more to continue to increase her stocks and revive her beauty education program which she has paused for a while.
Grocery and breakfast shopping: 4 p.m. - 5 p.m.
My typical dinner and next-day breakfast preparations start at about 4 p.m. to 5 p.m., after finishing my day's work. Mornings for me are busy, usually 'pack and go'.
Buying groceries at Alice's
I pass by Alice's, one of my favorite grocery stores to buy dinner ingredients. Apart from groceries, she sells cooked cereals like beans, green grams, and lentils. People prefer buying cooked cereals to shorten cooking time and save on gas (which reduces the carbon footprint from cooking). With cereals becoming more expensive, purchasing cooked cereal portions for between Kshs 30 to Kshs 40 (€ 0.19 - € 0.26) a cup makes a healthy protein meal affordable for all.
My son and I love a meal of rice/chapatis, green grams, and avocado.
On this day, Alice revealed to me that she started her business in 2013. I then ask her how business has been since, and whether loans have been part of her growth.
"At first, the business was struggling because the customer base was low. These days, stocks are moving fast and I'm understocked before the day ends", Alice says. "I have been sourcing for loans to increase my stock so it lasts all day and serves more customers," she adds.
But Alice says that accessing a sufficient and affordable working capital loan isn't easy. She has tried several options, one of them being micro-credit apps. "There's an app that was charging me an interest of kshs15,000 for a Kshs 50,000 loan with a maturity period of one month. I think that's too high, that's 30% interest," explained Alice.
Alice has considered getting a small biashara (business) loan from her local bank, normally tailored for small businesses, but was disqualified as her account has been dormant for a while. "They told me I must deposit small amounts, even if it's Kshs100 daily for 6 months to qualify for a loan. If I had known, I would have started saving earlier. If I was a SACCO* member, it would have also been easier to get a loan," says Alice.
Alice wants to venture into food delivery as well. The right loan would help her expand her business and hire employees.
* SACCO- Savings and Credit Cooperative Society
Local Small Businesses and MFIs: The Findings
Most everyday businesses need loans for working capital and expansion. What options are available to Kenyans, and which ones are most trending?
Micro-credit apps like OYA and TALA often offer one product: small loans that need to be repaid in 30 days or less. They are the fastest and most available option for business people and have less stringent requirements. An identification document and zero collateral are often enough to receive an instant loan. Yet, the short repayment period and the high interest rates they charge don't seem to outweigh the rapidity and convenience for many business people.
Microfinance institutions (MFIs), such as the ones you can invest in through Lendahand, are better established and also allow customer deposits. Besides short-term 30-day loans, they also offer loan products with longer maturities like 6 months. The problem here is that they demand more stringent loan requirements to reduce lending risks, which afford them to lower their interest rates.
Poor record-keeping is still a challenge
Some businesses struggle to access these loans because they lack records or savings to show the history of their businesses to potential lenders. This is also the case for my grocer, Alice. She couldn't get a loan from her local bank which provides customized microfinance loans for small businesses since her account had been dormant.
We see more established medium-sized businesses benefit from MFIs while small and micro-sized businesses turn to other options like loans from women groups and friends to keep their businesses afloat.
Handling the problem of slow or seasonal businesses
For small business owners who are afraid of loans citing slow business, I feel that one viable solution would be high-tenure loans. By giving a business owner enough time to grow without repayment pressures, long-term loans can help entrepreneurs diversify into new products or services that can shield them from low seasons.
And for you as an investor? Lendahand has favorable repayment terms that protect investors while allowing small impactful businesses to thrive. Most loans have a term of between 12 and 36 months and a repayment frequency of every 6 months.