Invest now in an entrepreneur abroad and receive a discount of €10 euros on your total investment. You can already invest from €50 minimum!
How does it work?
The only thing you need to do is sign up for free and pick an entrepreneur you would like to provide with growth capital. You decide how much to invest from €50 minimum. The next step is payment via iDeal or with creditcard. In this stage, the total amount is reduced with €10. As soon as the project is fully funded, the total investment will be provided to the entrepreneur abroad on the 1st of the next month.
For example: you invest €50 in a Cambodian company with a maturity of 12 months. You pay with iDeal and, because of the discount, your actual payment will be €40. After 6 months, you will receive your first repayment of €25 + interest. After 12 months, you will receive the following €25 + interest.
Yes, I want to join!
Terms and conditions for participating in this action
The discount action ('the Action') is provided by Hands-on B.V. (Lendahand).
The Action is active from October 23 untill December 31, 2017.
The action is meant for people who never invested in Lendahand before, nor through a personal account, nor a business account.
The action is non-transferable nor redeemable into cash or another price.
Employees and contractors of Lendahand and their families are excluded from participation.
Lendahand reserves the right to change the Action one-sided, suspend or end it. A notification will be made on www.lendahand.com/en-en/10e-actie
Participants who reportedly take advantage of the Action, can be excluded from participation.
Lendahand is not responsible for any possible typing errors.
If the conditions do not provide, a decision will be made by Lendahand.
By joining the Action, the participant declares to accept the conditions of the Action.
Terms and conditions are applicable to the Action.
Most recently funded project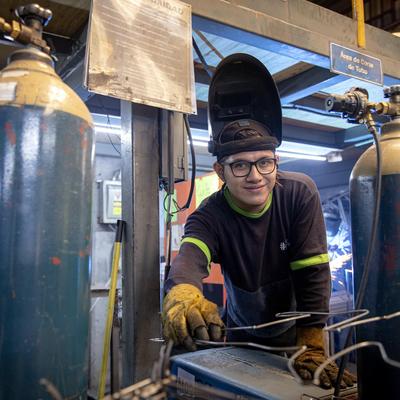 Mexico
Creze 12
Partner Creze will use the EUR 100,000 to finance 10 SMEs in Mexico active in the retail, construction and transportation sector. This will contribute to reduce the SME financing gap, create jobs and improve livelihoods. Approximately 25% of the companies funded by Creze are female owned. **please note: this project contains an exchange rate risk EUR/USD)**
| | |
| --- | --- |
| Amount | €100,000 |
| Interest | 6.00% |
| Maturity | 36 months |
| Repayments | 1 months |
| Currency | USD |
Still €37,810 needed, 31 days to go