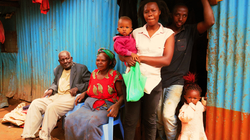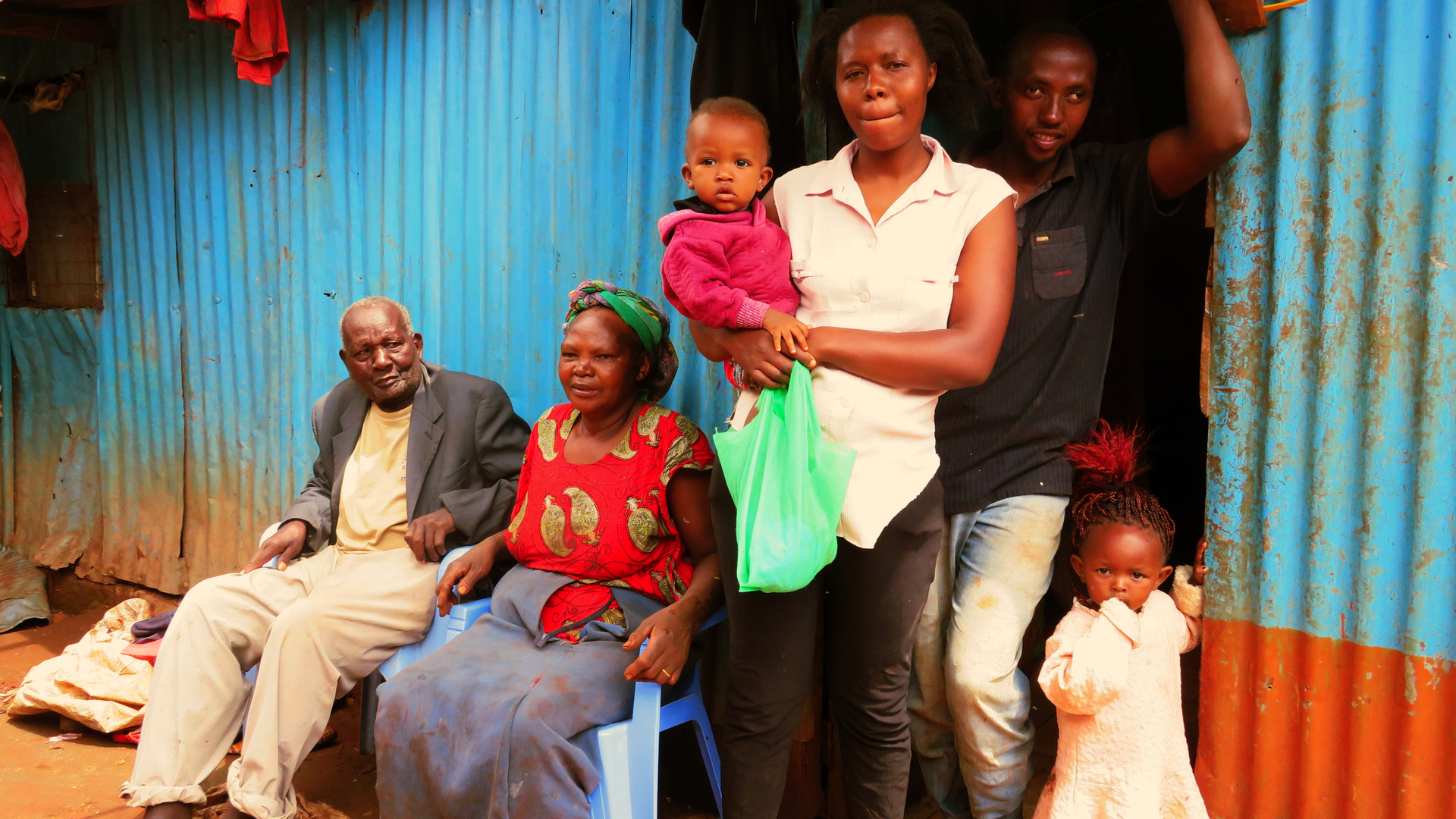 These people saw their lives changed by cow dung
Our Kenyan partner Sistema.bio makes bio-fermenters and supplies them to small-scale farmers. This offers all kinds of benefits, for example in the area of finance and health. Esther Altorfer from Sistema.bio told us about this in an interview that we held with her. But to show what impact an investment through Lendahand actually has, we go to the end users. We visited two of them.
Grace's story
First we visit Grace. She is 52 years old and heads the family. Together with her husband she owns a piece of land, located on a hill on the outskirts of the city. They have five children, the oldest ones flew out already. In the back of the garden Grace grows vegetables and halfway there is a somewhat improvised stable with two cows. For the family this is an extremely valuable asset.
When we arrive, Grace greets us with the biggest smile we've ever seen. We cross the yard and walk to the place where the bio-fermenter is located, directly behind the barn. They have had the biodigester for over a year and are very enthusiastic about it. Because I don't know exactly how it works, I ask her if she can show me this.
Gloves
Grace has a lot of problems with her back, because of the physically demanding work on the land. She therefore calls on her grandson, who often helps her with the work. With a shovel he starts to shovel cow poop from the stable into a bucket. With a full bucket he walks to a sort of funnel, in which he pours the manure. Then two buckets of water are thrown in and everything must be thoroughly mixed. By hand. A set of gloves doesn't seem superfluous to me ...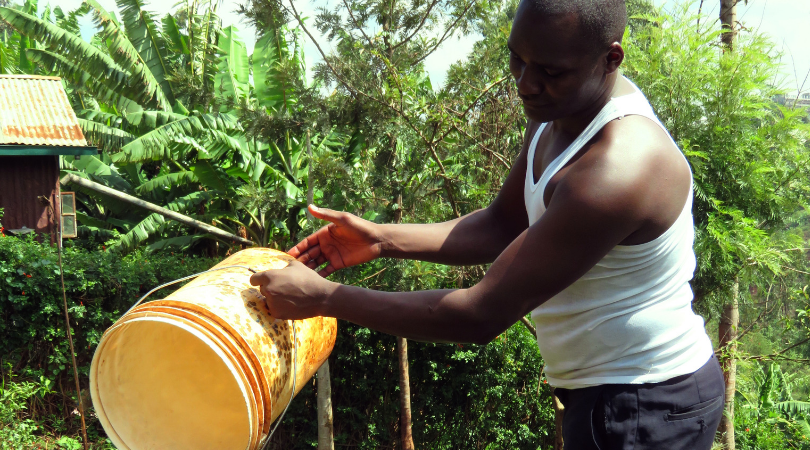 With a critical eye Grace makes sure there are no damaging indigestible pieces entering the biodigester. In the reservoir, bacteria begin a degradation process, producing methane gas. This gas is captured and ends up in the pipeline. This runs directly to the kitchen, where a gas stove is connected for cooking. A very effective way to turn waste energy into energy! The residual product is then used as fertilizer for on land.
Not just at a farm
For our second visit we go to Rachel and her family. Rachel and her husband have already passed the age of 70 and are cared for by a daughter and son-in-law. The family lives in a slum full of corrugated iron, plastic and mud, north of the capital Nairobi. Not an environment where you expect to see Sistema customers.
Rachel also welcomes us with a big smile. She is just moving a wheelbarrow full of manure. The space where we are is small and the house and the stable are only two meters apart. Yet there are four cows and four goats. The sound of chickens can be heard in the background.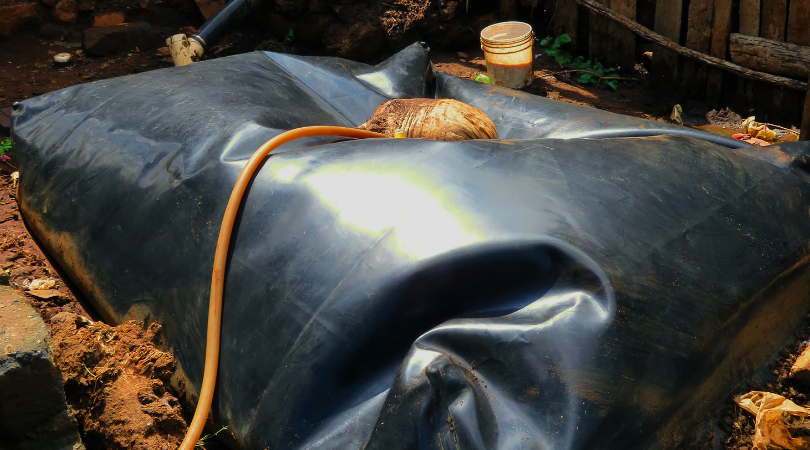 The bio-fermenter is placed directly next to the stable. James clarifies that he and the family have looked at the best size and location of the bio-digester. Because that was quite a challenge. Rachel proudly shows her kitchen, where she demonstrates how she can turn on the gas in seconds.
Time to study
What are Rachel and Grace most enthusiastic about? Cooking on gas from the biodigester saves money, but especially a lot of time. Rachel says: "I went to gather wood myself until last year. I walked about four kilometers and was busy there all day. Then I had to carry the heavy branches back home."
Grace also mentions the time saving as the biggest advantage:" I can ask less help from my children with collecting wood or cooking. This gives them more time to spend on their studies. I am so happy about that!"
View the Sistema investor information page and an example of a project that we previously financed for Sistema through crowdfunding.